NEWS UPDATE : July - September 2016

September 16 : DAN HARTMAN feat. Vinnie Vincent Expanded Edition


From :

KISS Related Recordings
An Expanded Edition of DAN HARTMAN best-selling 1978 album "Instant Replay" is released today by Soulmusic Records. In addition to the original album, this reissue includes four bonus tracks consisting of both sides of two U.S. 12" singles.

Vinnie Cusano (Vinnie Vincent) did 12-string rhythm and the second guitar solo on "Double-O-Love"; as well as a guitar solo and backing vocals on "Time and Space".


Tracklist :

01 Instant Replay
02 Countdown/This is It
03 Double-O-Love
04 Chocolate Box
05 Love is a Natural
06 Time and Space
Bonus tracks Expanded Edition 2016
07 Instant Replay (US 12" Single)
08 Instant Replay (Replayed) (US 12" Single)
09 This is It (US 12" Single)
10 Countdown (US 12" Single)


September 13 : MARCEESE's 3rd KISS Tribute planned for Nov. 25th


From :

KISS Related Recordings
MARCEESE 's third KISS tribute album, entitled "Black Diamond", will be released November 25th, 2016 via Timezone.
Berlin based guitar/vocalist Marceese Kreuzberg has already released two interesting KISS tribute discs, "Baby Driver" (2013) and "Have Love, Will Travel" (2015).

MARCEESE ; Black Diamond (2016) tracklist :

01. Black Diamond
02. Hard Luck Woman
03. Living In Sin
04. Calling Dr. Love
05. Let me Know
06. Speeding Back To My Baby
07. Snow Blind
08. The She Kissed Me
09. I Stole Your Love
10. Anything For My Baby
11. I'm In Need Of Love

August 12 : Bruce Kulick to appear on Sky Of Forever`s debut album!


From :

skyofforever.com
Former Kiss guitarist Bruce Kulick will appear on SKY OF FOREVER's upcoming debut album. Bruce's exquisite guitar playing can be heard on the album opener, "Carry On".

SKY OF FOREVER is a Helsinki-based melodic hard rock group, featuring musicians from Stratovarius and Tracedawn. Their music is influenced by 1980`s hard rock, melodic metal and the masters of film music – the orchestrations are made by Risto Kupiainen, the conductor of Helsinki City Theatre. The group is led by singer and songwriter Lauri Hannola. Their self-titled debut album will be released worldwide via Mighty Music on the 14th of October 2016.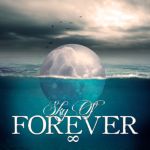 Tracklist :

1. Carry On (featuring Bruce Kulick)
2. One Of These Days
3. Wild Heart
4. Tomorrow
5. Vagabond
6. Summer Rain
7. Divine
8. Sky Of Forever
9. Under Everlasting Sun


August 11 : TOMALO's "Demon's Side" tribute to Gene Simmons


From :

Tute Tomalo
TOMALO presents the second video from their new album "Adando".

Tomalo is an Argentinean Hard-Rock band formed in 1998 with influences of KISS, Def Leppard; Van Halen, Twisted Sister among many others. "Andando", is the 8th album release of Tomalo. "Demon's Side" is a tribute song to Gene Simmons, featuring some recognizable KISS guitar licks and lyrics. Some of their previous albums features a KISS cover version: "Beth" (Play It Loud - 2001) and "Reason to Live" (Tomalo Con Calma - Acoustic versions, 2011), while their previous album "Live To Rock"(2012) features the song "The Hottest Band in the World", which song is dedicated to KISS.


July 31 : SEBASTIAN GAVA "Uncensored" album feat. Bruce Kulick
From :
KISS Related Recordings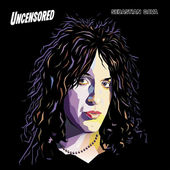 Brazilian KISS / Paul Stanley inspired singer / songwriter SEBASTIAN GAVA have released an album entitled "Uncensored" earlier this month.
The album features a guest appearance by Bruce Kulick on "Love At First Bite", which song is co-written by him.
The album also contains a cover version of KISS' "Magic Touch". "Uncensored"is released as digital download, available to purchase at iTunes .

In 2009 Sebastian Gava released his first self titled solo album with Spanish lyrics, followed with an English version in 2010. Both releases features Bruce Kulick on a couple of songs too.



July 24 : BLACKTHORNE "Afterlife" reissue (feat. Bruce Kulick)


From :

KISS Related Recordings / Cherry Red Records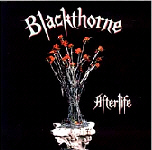 UK label Cherry Red Records will re-release BLACKTHORNE's 1993 debut album "Afterlife" September 2.
The album features a guest appearance by Bruce Kulick on the song "Over and Over", which is co-written by him.

BLACKTHORNE features Graham Bonnet on lead vocals and Bob Kulick on lead guitar, whose impressive CV included working with Meat Loaf and KISS. Not many singers have a career as lengthy and varied as vocalist Graham Bonnet, replacing Ronnie James Dio in Rainbow for their biggest hits, 'Since You Been Gone' and the "Down To Earth" album, Graham also fronted the Michael Schenker Group as well as his own band, Alcatrazz. Jimmy Waldo is probably best known for his keyboards with Alcatrazz, and was previously in the AOR band New England. Blackthorne's line-up was completed by Quiet Riot's Frankie Banali on drums, who also enjoyed stints with Billy Thorpe, Billy Idol and WASP.

Released at the height of grunge, like many classic rock / hard rock artists of the era, "Afterlife" was a somewhat overlooked classic at the time, though Kerrang! magazine recognized that, "Kulick's six string sting is never in doubt". Hit Parader magazine stated that, "This is a very good album, filled with stirring guitar solos and gut-wrenching vocals".

Featuring 'Cradle To The Grave', 'We Won't Be Forgotten' and 'Breaking The Chains', the original album finished with a re-reading of the Rainbow classic, 'All Night Long'. This expanded collection now includes three previously unreleased bonus tracks, and liner notes by Malcolm Dome, based on recent interviews with Graham Bonnet and Bob Kulick.


The same day (September 2) Cherry Red Records also will release BLACKTHORNE's previously unreleased 10 track second album "Don't Kill The Thrill", which has been augmented by no less than 20 bonus tracks, including rare live recordings captured in the States and Japan. Hit Parader magazine concluded that this was a band with, "A Triple-A rated rock and roll pedigree, Blackthorne is a band that certainly knows everything there is to know about making great rock music."




last update : 2016-09-16


New Releases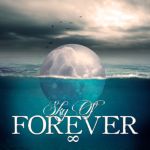 SKY OF FOREVER Oct. 14, 2016
Sky Of Forever (Bruce Kulick)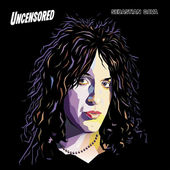 SEBASTIAN GAVA July, 2016
Uncensored (Bruce Kulick)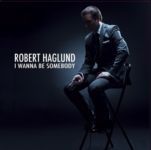 ROBERT HAGLUND June, 2016
I Wanna Be Somebody (B. Kulick)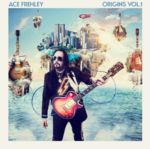 ACE FREHLEY April 15, 2016
Origins Vol. 1 (cover album)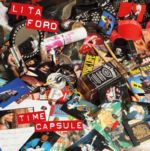 LITA FORD April 15, 2016
Time Capsule (Simmons / Kulick)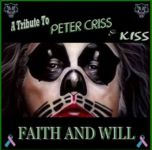 A Tribute To PETER CRISS & KISS
Faith & Will April 4, 2016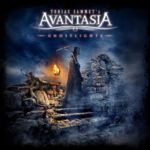 AVANTASIA January 29, 2016
Ghostlights (Bruce Kulick)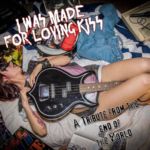 I Was Made For Loving KISS 2016
Tribute From The End Of The World


click album cover to buy !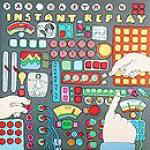 Click here to buy
DAN HARTMAN : Instant Replay (Expanded Edition 2016)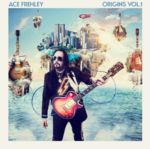 Click here to buy
ACE FREHLEY : Origins Vol. 1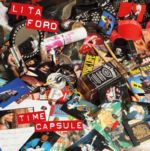 Click here to buy
LITA FORD : Time Capsule


News Archives