NEWS UPDATE : July - August 2017

August 19 : The WIRES digital single "Tonight" feat. Bruce Kulick


From :

KISS Related Recordings (Thorbjörn Brorsson)
Today another Swedish band released a song on Spotify that features Bruce Kulick on guitar. The name of the band is THE WIRES and the song is titled "Tonight".
At the moment there's no information about a possible physical release.


August 15 : HIRSH GARDNER talks about upcoming WARRIOR disc ..


From :

From :

KISS Related Recordings
September 15, 2017 Cherry Red Records will release (Vinnie Vincent's) WARRIOR album, which contains the original finished 1982 studio recordings, as well as 5 instrumental versions, plus 5 rehearsal tracks featuring Fergie Frederikson on lead vocals instead of Vinnie Vincent himself.

Prior the WARRIOR release, drummer Hirsh Gardner will release his second solo album "My Brain Needs A Holiday" on August 25.

For this website a good reason to do an interview with WARRIOR drummer Hisrh Gardner to ask some questions about his days with Vinnie Vincent, as well as about NEW ENGLAND, which 1979 debut album was produced by Paul Stanley'.



KRR : When did Bill Aucoin discovered the band

NEW ENGLAND

, and was he responsible the band got signed at Infinity Records …, and if yes, why Casablanca (Neil Bogart) was not interested (probably because they were more into disco at the time, and already had ANGEL ?)



HIRSH GARDNER: …… well the answer to your question is yes Bill Aucoin was very instrumental in hooking us up with Infinity Records. Ron Alexenburg was formerly the head of CBS records and was given an enormous amount of money to start his own independent label distributed by MCA. But the story goes a little further than just auditioning for Ron and getting the deal with Infinity Records. We had a rehearsal studio just a little south of Boston where we initially auditioned for Bill Aucoin. Bill started bringing record labels to our small studio to audition the band. Neil Bogart of Casablanca was not one of those who came to the studio but I'm sure Bill had had conversations with him about signing the band.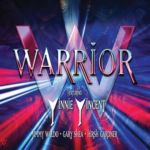 KRR : Now the WARRIOR recordings gets a proper release at Cherry Red Records, I'm wondering who decided the time is right. Except for the Fergie Frederikson (RIP) rehearsals, after the tape trading circuit (80's/90's), all songs circulate on the internet for years … So I think it's interesting to know who's responsible that the WARRIOR recordings finally will be released officially … Did the label contact you ? Or did one of you did contact Cherry Red Records … Or is it Vinnie Vincent himself who decided the time is right ? Are you still in contact with Vinnie ?

HIRSH GARDNER: I really did not have anything to do with the release of the Cherry Red recordings.

KRR : To me it's very cool that Fergie Frederikson is involved too … I'm sure most of us didn't know that.
After Trillion, Frderikson signed with Casablanca Records, and released an album under the alias of David London. In 1981 he worked with Gregg Giuffria in hopes of a possible new ANGEL album under a new line-up. Probably Bill Aucoin suggested to bring in Fergie Frederikson to allow Vinnie to concentrate more on guitar ??

HIRSH GARDNER: … actually we did not have anything to do with Bill Aucoin at that time. We had parted ways with Bill Aucoin in the midst of our third New England album, "Walking Wild". While we were rehearsing with WARRIOR in LA we had several singers including Fergie, Robert Fleischman among others audition for the band. I kept telling Vinnie over and over and over again, dude, none of these people can sing your songs as well as you can. Thus begins the stubbornness that surrounds the Vinnie Vincent story that we've all heard about.

KRR : What can we expect of your new album "My Brain Needs A Holiday" (release date August 25, 2017) ?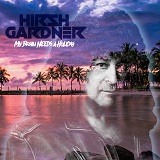 HIRSH GARDNER: I think this album really shows a lot of diversity in my Productions. There are kick ass rockers like Do Me Do Me and My Brain Needs A Holiday and then I do a complete left turn with a song like Diamond Moon. I have a lot of very eclectic influences. For instance one of my favorite all-time singers is the country singer Vince Gill whom I worship as a lead vocalist. At the same time I have a song like Git It Back which feature is Ron Bumblefoot Thal on guitar that is very industrial in nature. It's actually me playing live drums but I'm using the track as a loop also combining some synthesizer bass Loops as well. And then there is Love Is which the first three quarters of that song are an acapella performance with me singing about 60 tracks of vocals. But the bottom line is it's definitely a rock album that anyone that enjoys AOR melodic rock will probably love... I hope!!!!

>> READ THE ENTIRE INTERVIEW CLICKING HERE <<


August 11 : RONNIE MONTROSE 10x10 (Eric Singer) release date
From :
KISS Related Recordings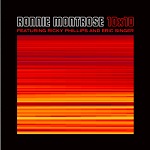 Rhino (USA) will release RONNIE MONTROSE's long-awaited final album, "10x10" on September 29.

Before his untimely death in 2012, renowned American rock guitarist Ronnie Montrose began recording an ambitious passion project with bassist Ricky Phillips (Styx, Bad English) and drummer ERIC SINGER (Kiss, Alice Cooper). The idea was to record 10 songs with 10 different singers and call the album 10X10. Sadly, Montrose was unable to see the album through during his lifetime. Instead, Phillips made it his mission to finish the songs by enlisting a small army of Ronnie's musician friends to record the vocals and the guitar solos for each song, completing the album in recent years.

March 29, 2005 KISS-Related-Recordings got the following update from Ronnie Montrose.
"I've finished rough mixes of tracks to present to 10 of my favorite singers and have each one contribute lyrics and vocals to some incredible "Power Trio" tracks that Ricky Phillips (bassist – Babys, Bad English, and now Styx,) Eric Singer (drummer - Alice Cooper and now KISS) and I recorded live in the studio. We have most singers on board now, and I'll list them next month… I've contacted many of my old as well as new friends, and am very excited to bring this assemblage of talent together on one project… The title will be "Ronnie Montrose and Friends – 10x10."



From :

melodicrock.com (2005)
Not only that, but the long in progress Montrose record continues to take shape under Ricky Phillips guidance. With much of the music completed, it's now time to start recording lead vocals for the album, which is set to be an all-star affair. Musically the line-up features Ronnie Montrose on guitar, Ricky on bass and Eric Singer on drums. Guest vocalists lined up to do a track each include Sammy Hagar, Eric Martin, Tommy Shaw, Paul Stanley, Gregg Rolie and more. The style of the album says Ricky "is old school 70's heavy rock n roll...no overdubs, no computers...".

From : KISSfaq (2005)
Paul Stanley was also suggested to be involved musically with Ronnie Montrose.
In July 2005 Paul announced that he expected to be recording the guest vocals for a Montrose song. He said, "Barring any unforeseen contractual problems, I'm hoping to do it since Ronnie Montrose is a friend and killer guitar player. The first album by the original lineup of Montrose is one of my all-time favorites" (melodicrock.com).
The tracks Ronnie Montrose had done, that needed lead vocals, had been recorded during the summer of 2003 with Eric Singer and bassist Ricky Phillips.
Ronnie commented in 2004, "I'm now working on bringing 10 of my favorite singers together to each contribute lyrics and vocals to some incredible 'Power Trio' tracks that Ricky Phillips and Eric Singer and I recorded live in the studio last summer.
The tentative title will be 'Ronnie Montrose and Friends - 10x10' and the complete list of singers will be listed here as soon as everyone is on board... I've contacted many of my friends, and am very excited to bring this assemblage of talent together on one project" (RonnieMontrose.com). Unfortunately, within a few months Paul Stanley's involvement was cancelled, apparently because he wasn't happy with the song.

>> CLICK HERE FOR TRACK LIST and FULL ALBUM DETAILS <<


August 5 :
Tommy Thayer recalls surprise recording encounter with Bob Dylan


From :

Jay Gilbert (Coffee-talk)
KISS guitarist Tommy Thayer was recently interviewed by Jay Gilbert and asked about his favorite "industry moments."

Thayer replied: "Gene Simmons wrote a song with Bob Dylan and I'm guessing it was around 1991. One day I got a call from Gene and he says, "Get a drummer and a keyboard player and meet me down at Cherokee Studios at 7pm tonight, we're going to record a song I wrote with Bob Dylan." I'm like wow, seriously? I brought my Les Paul and two acoustic guitars, a 6 and a 12-string that I borrowed from my buddy Marc Ferrari. I get there and sure enough in walks Bob Dylan and his girlfriend. Suddenly I'm thinking it's Bob Dylan, the guy who influenced the Beatles and Jimi Hendrix, unreal. He says let me show you the chord changes and we proceed to pass the 12-string acoustic back and forth. It seemed like one of the most surreal thing I've ever experienced. He was quiet and eccentric but friendly. The thing that stood out to me more than anything was Gene. He won't mind me saying this, but I've never seen Gene be anything but "I'm Gene Simmons and I'm the center of the universe," but around Bob Dylan, he was like a kid just happy to be in the room. I do remember taking the strings off the 12-string the next day before I gave it back to Marc. I still have those strings."

You can read the rest of the "Coffee Talk with Tommy Thayer" interview at Jay Gilber's website.



From :

KISS Related Recordings
The song Tommy Thayer is talking about probably is "Laughing When You Want To Cry". which was once been known as a Gene co-wrote with the legendary Bob Dylan. According to Gene, "Bob came up with the chords, most of them, and then I took it and wrote lyrics, melody, the rest of it.... We understood each other right away. He picked up an acoustic guitar, and we just tossed it back and forth, 'How 'bout this, how 'bout that?' And he started to strum, because he -- at least with me -- tended to talk and strum guitar at the same time. And as soon as I heard the first three or four chords, I went, 'Wait, wait, what's that? Do that again.' So I went and started to write a lyric around that" (Billboard.com). A re-recording of the song ended up on Gene Simmons 2004 solo album "Asshole" with the song title changed to "Waiting for the Morning Light". Maybe the original recording with Bob Dylan will end up on Gene Simmons box set, which is planned to be released later this year.

August 1 : Swedish fan release KISS tribute song feat. Bruce Kulick


From :

KISS Related Recordings (Thorbjörn Brorsson)
Swedish KISS fan Anders Cronzell has been a musician and songwriter for 20 years and Kiss has always been his favorite and inspiration.
At KISS Kruise V (2015) Anders met Paul Stanley and he bought Paul's guitar. On that guitar he wrote the song "Rock 'n Roll Keeps You Young" as a tribute to his heroes. Later on he met Kiss again at a meet and greet and he gave them an USB containing the song. Paul told him he liked it.
He continued to work/write on the song together with producer Uffe Nilsson.
Then he got in contact with Bruce Kulick and asked him if he wanted to play on the song. Bruce accepted, so now Bruce is the lead guitarist on the finished product.
August 8th "Rock 'n Roll Keeps You Young" will be released on Spotify (and other digital platforms). At this moment there is no physical release planned but it might be physically released in the future. The tribute song will be released under the name "Cronzell".


July 27 : Vinnie Vincent 1982 WARRIOR recordings official release


From :

Cherry Red Records
Cherry Red Records (UK) have scheduled the WARRIOR 1982 album recordings for an official release date September 15, 2017.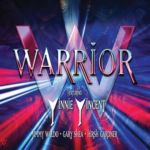 • The Warrior story starts in 1982 with the Boston based band NEW ENGLAND, featuring keyboard player Jimmy Waldo, bassist Gary Shea and drummer Hirsh Gardner, and how their plans to record their fourth album with Todd Rundgren were scuppered when their guitarist, John Fannon, unexpectedly quit the group.

• They put the word out that they required a new singer, and as they shared management with KISS, Gene Simmons recommended an unknown Vinnie Cusano, who was then helping KISS with their "Creatures Of The Night" opus. Although KISS liked Vinnie Cusano, it was felt that his lack of height was a hindrance to joining them as a full-time replacement for Ace Frehley!

• Vinnie sent New England a tape of his songs, and an audition was set-up. New England liked what they heard on Vinnie's cassette so much that they decided to learn the whole set of songs in preparation for Cusano's audition. The four hit it off, but it was obvious that this was a new band, soon to be christened Warrior, and not just a seamless continuation of New England. It was also agreed that the four would relocate from Massachusetts to Los Angeles, and began recording the songs that had appeared on Vinnie's demo tape.

• Fergie Frederikson was brought in to allow Vinnie to concentrate more on guitar. Despite making some very good music, Warrior's career came to an abrupt end before it had even started when Vinnie was offered the opportunity to join KISS full-time, and become Vinnie Vincent, before eventually forming Vinnie Vincent's Invasion.

• Hirsh Gardner returned to Boston to produce, whereas Jimmy Waldo and Gary Shea would stay in Los Angeles, forming Alcatrazz with former Rainbow and MSG vocalist Graham Bonnet and a relatively unknown 20 year old guitarist from Sweden called Yngwie Malmsteen.

• What we have here is a "what might have been" mini-album of previously unheard, original, classic hard rock by four respected musicians at the top of their game. As well as the original six studio tracks, we've been lucky enough to include five instrumental versions, plus a very rare rehearsal tape featuring the aforementioned Fergie Frederikson. Malcolm Dome's informative and detailed liner notes help tell the story, with the input of band members Jimmy Waldo and Gary Shea.



From :

KISS Related Recordings
Singer Fergie Frederikson (in Cherry Red Records description by mistake misspelled as "Fergie Henrikson") is best known as the former lead singer of AOR bands Trillion, LeRoux and Toto's "Isolation" album.
After leaving Trillion, Frederiksen started focusing mainly on session work; primarily movie soundtracks. In 1979, he signed with Casablanca Records, where he performed under the alias of David London.
As David London he sang two tracks ("Samantha" and "Sound Of The City") on The Village People soundtrack "Can't Stop The Music" (Casablanca Records 1980).
In 1981 Casablanca Records released David London's self titled solo album.

>> CLICK HERE FOR TRACK LIST and FULL ALBUM DETAILS <<


July 21 : Adam Mitchell vs Gene Simmons demo Box set update


From :

Kissfaq.com
I interviewed Adam Mitchell yesterday, and during the discussion he mentioned a couple of songs that may be included on Gene Simmons' forthcoming Box Set :

- Something Seems To Happen At Night (1982)
- Are You Always This Hot
(the 1987 song with the title that he and Gene wrote for "Crazy Nights").

... and if you need a cool job related to Gene Simmons box set :"Provide support to consumers who purchase online from the Gene Simmons box set (henceforth referred to as "the artist") websites." , check this link : www.linkedin.com/jobs/view/369308989/


July 16 : Jaime St. James of Black 'n Blue interview


From :

sleazeroxx.com
Sleaze Roxx: A while back, I caught up with RON KEEL and as I was going over his discography. You popped up a number of times on some of those records. What's your recollection of cutting "Fool For A Pretty Face?"

Jaime St. James: [Long pause] Boy, I barely remember that actually [laughs]. I've done so much work with KEEL… I remember the first time Gene [Simmons] threw me into the studio and said "Do something [laughs]!" There were other times where I had more of a say. I hate to say it because Ron is a good friend of mine but I can't recall much about that. I had Ron come in and sing on our 'Nasty Nasty' record on "Best In The West." He did an incredible job. I'd like to hear some of those songs again! I did some vocals on their last record ['Streets Of Rock 'N' Roll'] and I never heard that. I need to do that [laughs]!

Sleaze Roxx: I'm glad you brought up "Best In The West" because that was the next thing I wanted to ask you about. There's a lot of cool things happening there. You have Ron Keel, you have Peter Criss of KISS and the album was produced by Gene Simmons of KISS. What was that environment like?

Jaime St. James: That's an interesting story. I saw Peter Criss and his wife at The Rainbow. I knew we were going to bring in some guests. I spoke with him and said "Hey man, we're making a record and we're working with Gene. You should really come down." Peter said "No, no, no. Gene and I haven't spoken in years." Hi wife came up to me afterward and gave me his number and she urged me to make him do it. So I set it up. Peter said "I don't know. Gene and I don't really get along." I finally convinced him to come down and the night he came down, we didn't record a thing that night [laughs]! It was Gene and Peter sitting around the studio telling stories. It was such a cool thing to be have been a part of. Listening to those stories was almost better than having him on the recording and Peter sounds cool on that recording.

Sleaze Roxx: That was a hell of a way to close out 'Nasty Nasty.'

Jaime St. James: It was. I remember Gene being shocked when Tommy Thayer and I suggested putting brass on "Best In The West." We hired a horn section to come in and he was like "What?!" After he heard what we had done, he was like "You know what you guys were right. [laughs]"

Read the entire interview CLICKING HERE


July 11 : Listen to Ace Frehley's Previously Unreleased 'Hard for Me'


From :

ultimateclassicrock.com /Matthew Wilkening
Ace Frehley is keeping his hot streak burning with a newly expanded deluxe edition of his 2009 album "Anomaly", which arrives on vinyl, CD and digital formats September 8.
You can listen to our exclusive premiere of the bonus track "Hard for Me" below.
"I think this new edition of the album is great – a special treat for the fans," says Frehley. "And, with the bonus tracks, they'll get a little more insight into how the album came together." For example, "Hard for Me" is a previously unreleased demo that evolved into Anomaly's lead-off track, "Foxy & Free."
Anomaly Deluxe also features a slower version of "Pain in the Neck," and the previously digital-only track "Return of the Space Bear." It will also include enhanced album art, a new live poster and extensive liner notes featuring track-by-track commentary from Frehley.

Frehley has been particularly active in recent years, releasing the acclaimed album Space Invader in 2014, and following that up two years later with his first-ever covers record, Origins Vol. 1. In addition to unveiling Anomaly Deluxe, Frehley revealed that he's already hard at work on his next album, and has in fact co-written two new songs with his former Kiss bandmate Gene Simmons. "It was the first time I have worked with him while I was sober," Frehley declared, "and it was a pleasure."
In between working on that new album, Frehley will play a handful of U.S. shows this summer before heading to Australia and New Zealand for a series of dates in October with Alice Cooper. And there's good news for Unmasked fans: "I gotta do 'Talk to Me'," Frehley promised. "For Australia, I'll do it!"

You can pre-order the deluxe edition of Anomaly at digital outlets and on 2LP vinyl picture disc and compact disc now.




July 1 : 3rd song revealed for Gene Simmons' 10 CD demo box set


From :

KISSfaq / KISS Related Recordings
Gene Simmons recently gave in an interview to a Mexican website . Here's a snippet :

"The Gene Simmons band is a chance for me to play songs that Kiss have never played before, but also hits and I will be playing the first song of a new box set to be released in October. It has 150 never-before-heard songs, which I spent 50 years making, in a compilation of 10 discs for the box set and the opener is called "Are You Ready?".
It will not be available in stores, social media or internet, but those who attend our show will hear it. And then you can have the box set".

"Are You Ready ?" is a song written for "Monster". As stated in 2011 by Gene Simmons :
"Are You Ready ?" is a new track that I worked out, wrote, and brought everyone into the studio and said : "Let's bang this out." .....

June 28 Gene Simmons called Robert Fleischman to inform him that the song "Piece Of The Rock" - which they wrote together - will be included on the Gene Simmons demo boxset that will be released on Rhino Records !

Gene Simmons called Micki Free on June 21, 2017 to inform him that the song they wrote together; "Legends Never Die" will be included on a box set Gene will release on Rhino Records ! Originally titled "When The Legends Dies", credited to Micki Free and Gene Simmons. With help of Adam Mitchell, KISS demo'ed the song as "Legends Never Die" during the "Creatures Of The NIght" sessions, but the song never had a vocal track put on it. From then on the song was credited to Gene Simmons, Adam Mitchell and Micki Free. In 1983 Simmons took the KISS track and add WENDY O' WILLIAMS vocals to it.
KING KOBRA recorded the song for their "III" album, which was released in 1988.

last update : 2017-08-20


New Releases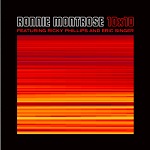 RONNIE MONTROSE
10x10 (Eric Singer) Sept. 29 2017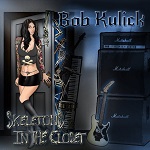 BOB KULICK September 15, 2017
Skeletons In The Closet(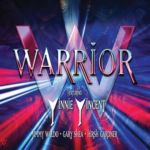 WARRIOR September 15, 2017
Warrior 1982 (Vinnie Vincent)



ACE FREHLEY September 8, 2017
Anomaly - deluxe edition 2017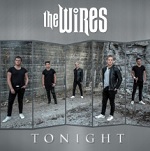 The WIRES August 19, 2017
Tonight (Bruce Kulick)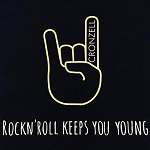 CRONZELL (Kulick) Aug.8, 2017
Rock & Roll Keeps You Young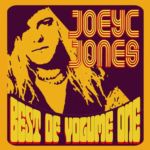 JOEY C. JONES April 29, 2017
Best of Volume One (Mark St. John)



LISA LANE & BRUCE KULICK
If I Could Show You April, 2017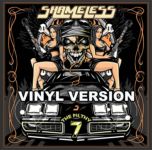 SHAMELESS (Eric Singer)
The Filthy 7 April 5, 2017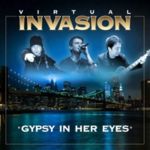 VIRTUAL INVASION March, 2017
Gypsy In Her Eyes (Vinnie Vincent)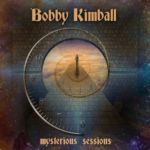 BOBBY KIMBALL February, 2017
Mysterious Sessions (Bruce Kulick)




KLASSIK'78 February, 2017
KISS musical inspired album


click album cover to buy !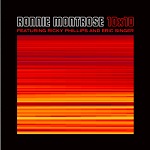 Click here to buy
RONNIE MONTROSE : 10x10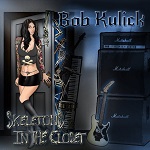 Click here to buy
"Skeletons In The Closet"
Click here to buy
ACE FREHLEY - Anomaly
CD deluxe (2017)
Click here to buy
ACE FREHLEY - Anomaly 2LP picture disc deluxe (2017)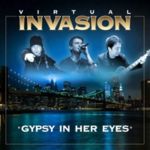 Click here to buy
VIRTUAL INVASION
Gypsy In Her Eyes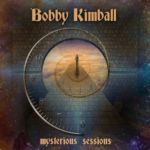 Click here to buy
BOBBY KIMBALL
Mysterious Sessions


News Archives