NEWS UPDATE : March - May 2017

May 7 :
Mark St. John co-written song on Joey C. Jones compilation
From :
KISS Related Recordings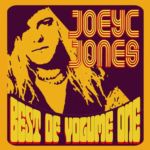 On April 29, Demon Doll Records have released Joey C. Jones compilation album "Best Of Volume One".
The 21 track album is made up of songs from various of Joey's projects, like Shock Tu (1989/1990), Joey C. Jones and The Glory Hounds (1993), Crabtree (1999), Orange Helicopter (2000) and Joey's collaboration with CC DeVille in the latter's narcotic induced post-Poison project Needle Park.

The album marks the Joey C. Jones / Mark St. John penned song "Comin' On". Compared to the other 20 tracks, "Comin' On" sounds like a very good demo-recording.
The song must have been taped in 1989 / 1990 prior to Shock Tu's (unreleased) debut album. It's unconfirmed by Joey yet, but it's possible that Mark St. John also plays guitar on this recording.
Also unconfirmed is that Joey C. Jones and Mark St. John wrote 2 more songs together.

In 1985 vocalist Joey C Jones had been approached by Dana Strum in regard to auditioning for the Vinnie Vincent Invasion - Strum ended up producing the Sweet Savage EP (1985) at Baby-O Studios in Hollywood.

Purchase JOEY C. JONES "Best Of Volume One" at Demon Doll Records CLICKING HERE.


April 28 : ENDLESS BOOGIE - Back In '74 (KISS inspired song)


From :

npr.org / KISS Related Recordings
American rock band ENDLESS BOOGIE will release their 5th studio album "Vibe Killer" on May 19, 2017. The album features a KISS' inspired song entitled "Back In '74".

ENDLESS BOOGIE is formed in 1997 in Brooklyn, New York, by Matador Records employees and a professional record collector for jamming. Initially having no plans to record or to tour, the band played their first live show in 2001.

The tale of "Back In '74," tells of a misadventure involving LSD, freak-shaming and an early, breakthrough live performance by KISS, set against the backdrop of a Kite festival and outdoor concert in St. Louis.

- HEAR 'Back In '74' at soundcloud.com
- PURCHASE 'Back In '74' at Amazon.com

April 28 : LISA LANE KULICK & BRUCE KULICK - If I Could Show You
From :
ultimateclassicrock.com
Former Kiss and current Grand Funk Railroad guitarist Bruce Kulick has teamed up with his wife Lisa Lane Kulick to release a brand-new single, "If I Could Show You."

The song, marks the first time the couple has released an original composition together. In an exclusive interview, they talk about the challenges of combining their differing musical styles together.

The couple's 2014 wedding provided the spark for their first collaboration together. "She made a suggestion," Bruce explains. "She played a song for me that Barbara Streisand used at her wedding, called 'I Dreamed Of You.'"
They decided to record their own version to use for the ceremony.
The ceremony was also the first time "If Could Show You" was played in public.

"One night we were just listening to different songs that didn't make the cut for [Bruce Kulick's 2010 solo album] BK3, and I said, 'Why didn't you do that one?'"
Lisa remembers. "He said there were already too many ballads. I told him one day I would love for you to put that on your next solo CD, or I would love to sing it sometime. So, we called on our friend Andrew London to help finish the lyrics and sing and play the song on piano. And that was the song that played as I walked into the wedding with my son."
Eventually, the couple decided to record their own version of the track, a decision Bruce did not take lightly. "I know my wife could sing; I know she loved rock. I knew she loved Kiss. We played at the Rock and Roll Fantasy camp, we did "Somewhere Over the Rainbow," and everyone was like 'oh my God, your wife is amazing,' that kind of thing. But entering my world with this song, that was a very serious turn of the page, and something that really needed to be handled in a bigger way. I believe in my wife, and I love her voice, but this is the first time it was going to be us, and not a homage to a standard. This is an original song."
After initially considering recording the song acoustically, the Kulicks decided to go all-out by adding bass and drums. "The biggest struggle was putting the ingredients together, and at the same time being honest with ourselves and organic with it," recalls Bruce. "The worst thing would have been for Lisa not to be Lisa, or for me to totally get out of her way and not to play melodically and passionately the way I like to play lead guitar."

Read the entire interview CLICKING HERE.


April 10 : 7th HEAVEN "Rock Medley 1" - "Shout it Out Loud"


From :

7th HEAVEN band
7th HEAVEN just released a video for their NEW "Rock Medley 1, which contains :
Home Sweet Home - Motley Crue
Heaven - Warrant
Dream On - Aerosmith
Slow and Easy - Whitesnake
Highway to Hell - AC/DC
Youth Gone Wild - Skid Row
In My Dreams - Dokken
All She Wrote - Firehouse
Rock You Like A Hurricane - Scorpions
Enter Sandman - Metallica
Dance The Night Away - Van Halen
Round and Round - Ratt
Sweet Child of Mine - Guns and Roses
Nothing but a Good Time - Posion
Crazy Train - Ozzy Osbourne
Shout it Out Loud - KISS (ca. 10:13)
Let It Go - Def Leppard
You Got Another Thing Coming - Judas Priest
Come on Feel The Noise - Quiet Riot
We're Not Gonna Take It - Twisted Sister
Kickstart My Heart - Motley Crue
Run to the Hills - Iron Maiden
Stairway to Heaven - Led Zeppelin


March 19 : Gene Simmons "Johnny B. Goode" Chuck Berry tribute


From :

KISS Related Recordings / Rob Lovash
Recorded live at Wizard World Comic Con - Saturday, March 18, 2017,
The Agora Theater , Cleveland, OH


March 13 : BOB KULICK to release new album feat. Eric & Bruce


From :

BobKulickMusic / Head First Entertainment
GRAMMY WINNING PRODUCER / GUITARIST BOB KULICK TO RELEASE 'SKELETONS IN THE CLOSET' - ENLISTS ALL STAR CAST

Throughout his forty year music career Bob Kulick has worked with an astonishing array of artists: From Meat Loaf to Motorhead. From KISS to Michael Bolton. WASP to Diana Ross as well as legends such as Roger Daltrey, Alice Cooper, Lou Reed and Paul Stanley's first solo album and tour.

After serving as a sideman and producer for much of his professional career, Bob Kulick has decided that it was time to release a solo album - and he brought along a few of his good friends to support him in the endeavour. Joining Bob on the album are

Lead vocalists - Dee Snider, Robin McAuley, Andrew Freeman, Vick Wright, Todd Kerns, David Glen Eisley, Dennis St James

Bassists - Rudy Sarzo, Chuck Wright, Bobby Ferrari, BRUCE KULICK, Dennis St James, Kjell Benner

Keyboardists - Doug Katsaros, Jimmy Waldo

Drummers - Vinny Appice, Frankie Banali, ERIC SINGER, Brent Fitz, Scot Coogan, Chuck Burgi, Bobby Rock, Jay Schellen

With Bob himself providing all of the guitar tracks and co-producing the album along with Bobby Ferrari at Vegas View Recording in Las Vegas, NV.

Skeletons in the Closet will be released in late Spring through Vanity Music Group (distributed via RED / Sony Music).

Half of Skeletons in the Closet is comprised of brand new material while the other half is comprised of retrospective material from Bob's albums with MURDERER'S ROW and SKULL. "After finishing the five new songs, the idea of including five of my favorite songs from my past rounded things out nicely," Bob says. "Brand New songs and then the 'Skeletons In The Closet!'"

The tracklisting for Skeletons in the Closet is as follows:

Player
Not Before You
London
Goldfinger
Rich Man
India (from Murderer's Row)
Skeletons in the Closet (from Murderer's Row)
Guitar Commandos (from Skull - also features a guitar duel with BRUCE KULICK)
Can't Stop the Rock (Previously unreleased track)
Eyes of a Stranger (from Skull)



His talents have earned Kulick a dozen gold and platinum records, and aside from writing for the traditional album format, he's written and performed songs for Nickelodeon's SpongeBob Square Pants (David Glen Eisley's "Sweet Victory") and the theme song for WWE's Superstar Wrestler Triple H, "The Game."

- www.facebook.com/BobKulickMusic
- twitter.com/bobkulickmusic



March 4 : Gene Simmons debut his solo live band


From :

KISS Related Recordings / ultimateclassicrock.com
Gene Simmons is set to play solo shows in conjunction with Wizard World Comic Con events in five cities over the course of 2017. With the first performance in Cleveland coming up in two weeks, Simmons and his new band warmed up at a private corporate event in Vancouver (Canada) this past Thursday (March 2, 2017).

Backing Simmons at the shows will reportedly be guitarist Phil Shouse (Rodney Atkins, John Corabi, Lipstick, Thee Rock 'n Roll Residency), drummer Jarred Pope (Thee Rock 'n Roll Residency), guitarist/bassist Jeremy Asbrock (The Shazam, John Corabi, Thee Rock 'n Roll Residency) and guitarist Ryan Cook (Hair Of The Dog, Thee Rock 'n Roll Residency)



From :

Jeremy Asbrock
Vancouver March 2, 2017 setlist (written by Gene Simmons)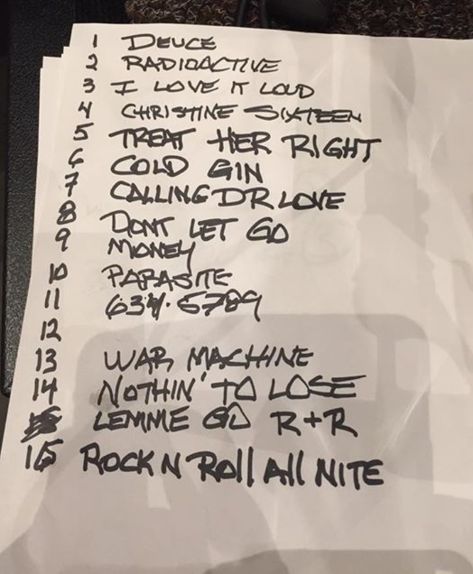 Nearly 32 minutes of video footage from the show surfaced via the Facebook page of Phil Shouse, one of the guitarists on stage with Simmons.
CLICK HERE TO WATCH THE VIDEO.

last update : 2017-05-13


New Releases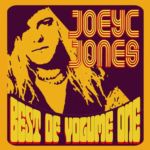 JOEY C. JONES April 29, 2017
Best of Volume One (Mark St. John)



LISA LANE & BRUCE KULICK
If I Could Show You April, 2017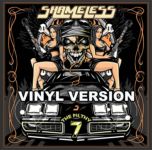 SHAMELESS (Eric Singer)
The Filthy 7 April 5, 2017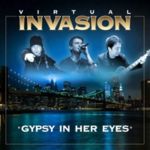 VIRTUAL INVASION March, 2017
Gypsy In Her Eyes (Vinnie Vincent)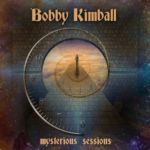 BOBBY KIMBALL February, 2017
Mysterious Sessions (Bruce Kulick)




KLASSIK'78 February, 2017
KISS musical inspired album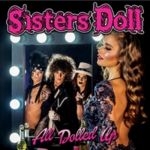 SISTERS DOLL January 21, 2017
All Dolled Up (Bruce Kulick)



MARCEESE November 25, 2016
Black Diamond (Kiss Tribute)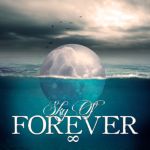 SKY OF FOREVER Oct. 14, 2016
Sky Of Forever (Bruce Kulick)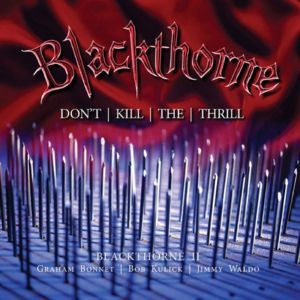 BLACKTHORNE Sept 2, 2016
Don't Kill The Thrill (Bruce Kulick)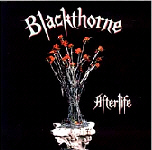 BLACKTHORNE Sept 2, 2016
Afterlife (Expanded) (Bruce Kulick)


click album cover to buy !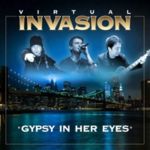 Click here to buy
VIRTUAL INVASION
Gypsy In Her Eyes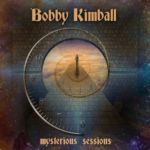 Click here to buy
BOBBY KIMBALL
Mysterious Sessions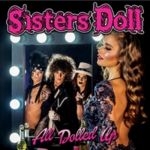 Click here to buy
SISTERS DOLL All Dolled Up
(digital download)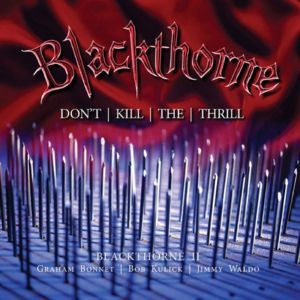 Click here to buy
BLACKTHORNE Don't Kill The Thrill
(Expanded Edition 2016)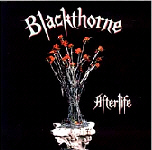 Click here to buy
BLACKTHORNE : Afterlife
(Expanded Edition 2016)


News Archives