NEWS UPDATE : June - July 2018



July 4 : forthcoming Thomas Zwijsen album featuring Bruce Kulick


From :

KISS Related Recordings / Thomas Zwijsen
Dutch cassical guitar virtuoso Thomas Zwijsen will release his seventh solo album "Nylon Metal" on September 3rd this year.

The double CD contains 26 acoustic arrangements of metal and rock songs by Iron Maiden, KISS, Metallica, Deep Purple, Helloween, Led Zeppelin, Dream Theater, and many more.

Thomas Zwijsen states: "My mission is to bring Heavy Metal to the Classical Guitar world and vice versa, combining the greatness of heavy metal compositions with the beautiful tone of the classical guitar. I can't wait to present this album to guitar fans around the world."

Guest musicians on the album are (ex) members of KISS and Iron Maiden, respectively Bruce Kulick and Blaze Bayley.

Tracklist CD 1: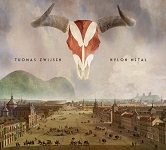 The Good, The Bad, The Ugly(Ennio Moricone)
Future World(Helloween)
2 Minutes To Midnight(Iron Maiden)
Forever(KISS) ft. Bruce Kulick
Eye Of The Tiger(Survivor)
7th Son Of A 7th Son(Iron Maiden)
Hollow Years(Dream Theater)
Renegade(Hammerfall)
The Unforgiven II(Metallica)
Four Lanes Of Chaos(Original)
Twisted Mind(Avantasia)
Soldier Of Fortune(Deep Purple)
The Final Countdown(Europe)

Tracklist CD 2:
Where Eagles Dare(Iron Maiden)
Temple Of The King(Rainbow)
Lightning Strikes Twice(Iron Maiden) ft.Blaze Bayley
Enter Sandman(Metallica)
The Wickerman(Iron Maiden)
All My Love(Led Zeppelin)
Want You Bad(The Offspring)
Space Oddity(David Bowie)
Living After Midnight(Judas Priest)
Definitely Doable(Original)
Smoke On The Water(Deep Purple)
Eagle Fly Free(Helloween)
Detroit Rock City(KISS)

All songs are arranged by Thomas Zwijsen in his characteristic style, playing all essential melodies simultaneously on his Ortega signature guitar.

Thomas Zwijsen is best known for his arrangements of famous rock and metal songs for Classical/Spanish guitar. He has the ability to play vocal melodies, guitar licks, chords, baselines and even drum parts at the same time. With these arrangements he has gained over 15 million views on YouTube, and is now rapidly approaching 100.000 subscribers.

Zwijsen studied classical guitar at the Artez conservatoire in Arnhem and Latin/jazz/ Brazilian guitar at Codarts in Rotterdam. In combination with his interest in flamenco and metal, this strongly influenced his style of guitar playing.

Pre-order the new double album HERE and have your name printed in the booklet.




June 30 : Eric Singer Project debut album released as vinyl LP
From :
KISS Related Recordings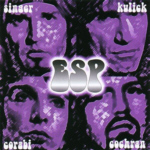 The 1999 version of Eric Singer Project's debut album "ESP" has been released on vinyl LP today.

The 11 track vinyl album version is available in clear vinyl and green vinyl (limited edition pressing of 500 copies each), which you can purchase at Eric Singer drums official store.

ESP features Eric Singer, Bruce Kulick, Karl Cochran and John Corabi, with Ace Frehley's guest appearance on Jimi Hendrix' "Foxy "Lady".

Track list :
A1. Teenage Nervous Breakdown (Nazareth coverversion)
A2. Four Day Creep (Humple Pie coverversion)
A3. Free Ride (Edgar Winter coverversion)
A4. Still Alive And Well (Johnny Winter coverversion)
A5. Never Before (Deep Purple coverversion)
A6. Goin' Blind (Kiss coverversion)
B1. Set Me Free (Sweet coverversion)
B2. Changes (Jimi Hendrix coverversion)
B3. Foxy Lady (featuring Ace Frehley) (Jimi Hendrix coverversion)
B4. Twenty Flight Rock (Montrose coverversion)
B5. Won't Get Fooled Again (The Who coverversion)

The vinyl version skips the Aerosmith cover of "S.O.S. (Too Bad)".




June 19 : CRISS - CAT #1 - Japanese CD reissue 2018
From :
KISS Related Recordings / TNT Records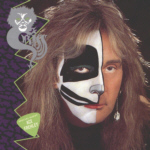 TNT Records recently signed a distribution deal with Japanese label Marquee Inc. to reissue CRISS "Cat #1" on compact disc.
The Japanese CD reissue (of 3.000 copies) will be released July 25, 2018 and contains the same mix as used for the original 1994 album, as well as one bonus track ""What You're Doin" taken from the 1993 CRISS EP.

Earlier this year TNT Records released a digital version of CRISS "Cat #1" which is now known as the "Original Mix".
This version is different to the original 1994 release.
For the "new" digital release an earlier mix has been converted from the original Ampex reels to give the listener the unfiltered, raw and authentic sound. The song length of most of the songs on the digital "Original Mix" version runs longer compared to the 1994 album release.

You can purchase the digital "Original Mix" of CRISS "Cat #1" at amazon.com.


June 5 : ROBERT HAGLUND - "You Matter To Me" feat Bruce Kulick
From :
KISS Related Recordings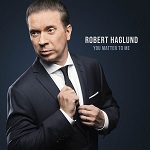 Today Swedish Jazz artist Robert Haglund have released a digital single of the 1978 Peter Criss song "You Matter To Me", which song was penned by Vini Poncia, John Vastano and Michael Morgan. Robert Haglund 2018 version of "You Matter To Me" features Bruce Kulick on guitar.

In August 2016 Swedish artist Robert Haglund released his debut album "I Wanna Be Somebody".
On this album Robert sings his favorite Hard Rock tunes in a jazz style, an unique and personal album. The quest Musicians are well known in music business, here you find Bruce Kulick (KISS) Rudy Sarzo (Whitesnake) Swedens most famous jazz singer Svante Thuresson, Tony Harnell (Skid Row / TNT), Kee Marcello (Europe), Fred Coury (Cinderella) Jan Johansen etc.

Robert Haglund is also known as one of the Four members in the Motown group group The Fantastic Four.

You can hear the song at Spotify and purchase the digital single clicking here.




June 3 : REGGAE KISS available as digital 10 track album


From :

KISS Related Recordings
Swedish band REGGAE KISS have released their digital album "A Jamaican Tribute From Sweden To The Hottest Band In The World". A vinyl version will be released later this summer.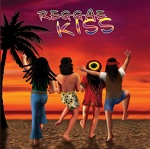 Tracklist :
01 Creatures of the Night
02 Naked City
03 I Stole Your Love
04 Black Diamond
05 Love Gun
06 I Want You
07 God of Thunder
08 Unholy
09 New York Groove
10 Rock and Roll All Nite

digital download available at CDbaby.com and Spotify.




last update : 2018-07-16


New Releases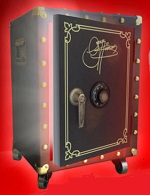 GENE SIMMONS CD Boxset
1966 - 2016 The Vault 2017/2018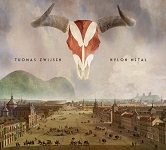 THOMAS ZWIJSEN Sept. 3 2018
Nylon Metal (feat. Bruce Kulick)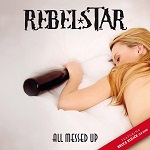 REBELSTAR July 13 2018
All Messed Up (feat Bruce Kulick)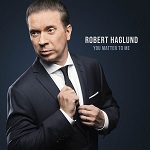 HAGLUND & KULICK June 5 2018
You Matter To Me (digital single)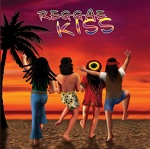 REGGAE KISS June 3, 2018
KISS Tribute (digital album)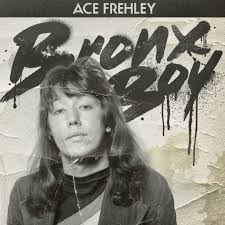 ACE FREHLEY April 27, 2018
Bronx Boy (digital single)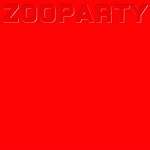 ZOOPARTY March 7, 2018
Lardass (Bruce Kulick)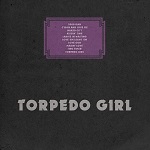 MARCEESE December 22, 2017
Torpedo Girl (KISS Tribute)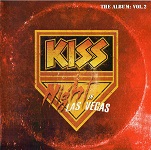 KISS NIGHT IN LAS VEGAS
The Album : Vol.2 Dec 12, 2017




KLASSIK '78 Oct. 30 2017
Side Two (KISS inspired)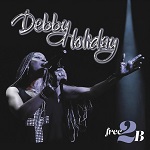 DEBBY HOLIDAY Oct. 10 2017
Free2B (Bruce Kulick)




click album cover to buy !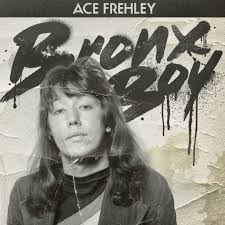 Click here to buy
ACE FREHLEY : Bronx Boy (single)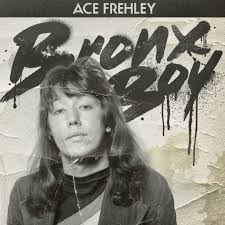 Click here to buy
ACE FREHLEY Bronx Boy (vinyl EP)


News Archives