NEWS UPDATE : September - October 2016

October 14 : Sky Of Forever's album released today, ft. Bruce Kulick


From :

skyofforever.com
Former Kiss guitarist Bruce Kulick appears on SKY OF FOREVER's debut album.
Bruce's exquisite guitar playing can be heard on the album opener, "Carry On".

SKY OF FOREVER is a Helsinki-based melodic hard rock group, featuring musicians from Stratovarius and Tracedawn. Their music is influenced by 1980`s hard rock, melodic metal and the masters of film music – the orchestrations are made by Risto Kupiainen, the conductor of Helsinki City Theatre. The group is led by singer and songwriter Lauri Hannola. Their self-titled debut album is released worldwide via Mighty Music today.

"Carry On" is an uplifting and soulful tune with some 1980's feeling to it. Sky Of Forever is able to paint the most beautiful melodies after opening the song with a speedball guitar riff. Legendary KISS guitarist Bruce Kulick makes a guest appearance on the song by playing fiery guitar solos. "We wanted to get to the heart of the song, when thinking about the possible guest artist. We were rotating some names of the best rock guitarists and finally decided to contact Bruce's management. Bruce liked the song and decided to jump in." "Bruce recorded his solo parts in Los Angeles with the same guitar gear he used back in the KISS days." "It's truly an honor to have Mr. Bruce Kulick on Carry On.", says singer/songwriter Lauri Hannola.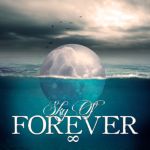 Tracklist :

1. Carry On (featuring Bruce Kulick)
2. One Of These Days
3. Wild Heart
4. Tomorrow
5. Vagabond
6. Summer Rain
7. Divine
8. Sky Of Forever
9. Under Everlasting Sun



September 16 : DAN HARTMAN feat. Vinnie Vincent Expanded Edition


From :

KISS Related Recordings
An Expanded Edition of DAN HARTMAN best-selling 1978 album "Instant Replay" is released today by Soulmusic Records. In addition to the original album, this reissue includes four bonus tracks consisting of both sides of two U.S. 12" singles.

Vinnie Cusano (Vinnie Vincent) did 12-string rhythm and the second guitar solo on "Double-O-Love"; as well as a guitar solo and backing vocals on "Time and Space".


Tracklist :

01 Instant Replay
02 Countdown/This is It
03 Double-O-Love
04 Chocolate Box
05 Love is a Natural
06 Time and Space
Bonus tracks Expanded Edition 2016
07 Instant Replay (US 12" Single)
08 Instant Replay (Replayed) (US 12" Single)
09 This is It (US 12" Single)
10 Countdown (US 12" Single)


September 13 : MARCEESE's 3rd KISS Tribute planned for Nov. 25th


From :

KISS Related Recordings
MARCEESE 's third KISS tribute album, entitled "Black Diamond", will be released November 25th, 2016 via Timezone.
Berlin based guitar/vocalist Marceese Kreuzberg has already released two interesting KISS tribute discs, "Baby Driver" (2013) and "Have Love, Will Travel" (2015).

MARCEESE ; Black Diamond (2016) tracklist :

01. Black Diamond
02. Hard Luck Woman
03. Living In Sin
04. Calling Dr. Love
05. Let me Know
06. Speeding Back To My Baby
07. Snow Blind
08. The She Kissed Me
09. I Stole Your Love
10. Anything For My Baby
11. I'm In Need Of Love

last update : 2016-10-16


New Releases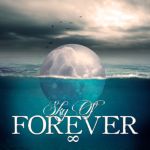 SKY OF FOREVER Oct. 14, 2016
Sky Of Forever (Bruce Kulick)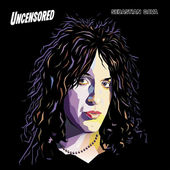 SEBASTIAN GAVA July, 2016
Uncensored (Bruce Kulick)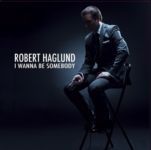 ROBERT HAGLUND June, 2016
I Wanna Be Somebody (B. Kulick)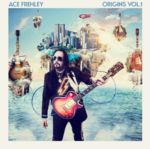 ACE FREHLEY April 15, 2016
Origins Vol. 1 (cover album)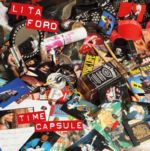 LITA FORD April 15, 2016
Time Capsule (Simmons / Kulick)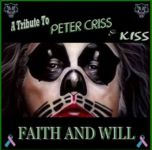 A Tribute To PETER CRISS & KISS
Faith & Will April 4, 2016


click album cover to buy !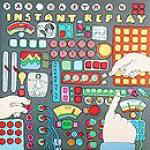 Click here to buy
DAN HARTMAN : Instant Replay (Expanded Edition 2016)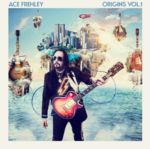 Click here to buy
ACE FREHLEY : Origins Vol. 1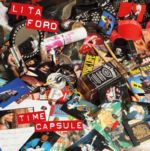 Click here to buy
LITA FORD : Time Capsule


News Archives