Band-line up :
Pat Sommers (aka Pat McCort) - (lead vocals, percussion)
Arnie Miot (lead guitar)
Steve Hervatic (bass)
Alan Gabay (keyboards on track 02 and 03)
Anton Fig (guest drums)*

Ace Frehley (backing vocals)



NOTES :
Produced by Ace Frehley.
Recorded at Right Track Studio, NYC.


* At the time, Cypress' drummer was not working out so as a favor, Ace Frehley called in Anton Fig on drums.

The two main songwriters in the band started to have personal problems with one another after the demo was done.
According to Arnie Miot the band broke up due miss management by Carol Kay and personal relationship between Mrs. Kay and Pat Mccort.
Pat Sommers (aka Pat McCort) decided to go solo and work in the studio for people like Roger Daltry and Ace Frehley (backing vocals on Ace Frehley's "Trouble Walkin", (and both compilations "12 Picks" and "Loaded Deck").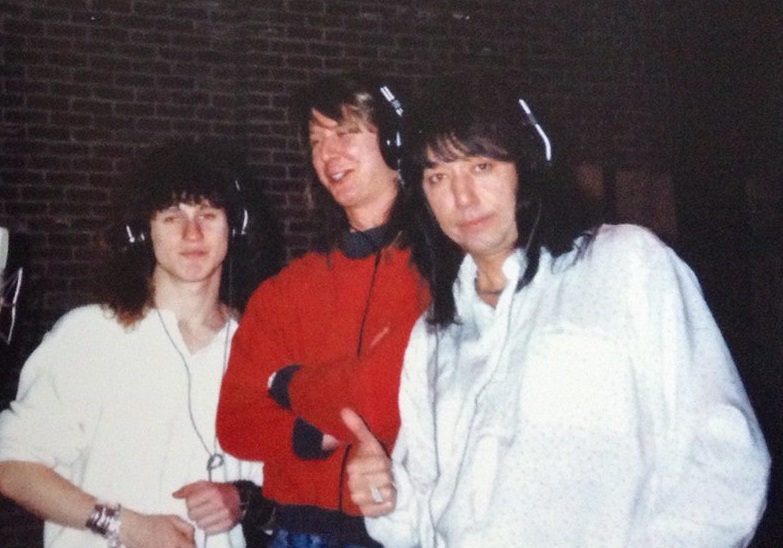 Ace Frehley producing CYPRESS (also known as Last Temptation" at the time).
In the picture they're recording some backing vocals at Right Track Studio, NYC.
left to right : Pat McCort, Steve Hervatic and Ace Frehley