NEWS UPDATE - February 2014
February 28 : DORO: 'Raise Your Fist - 30 Years Anniversary-Edition' to include re-recording of Kiss' "Only You"


From :

blabbermouth.net
n honor of her 30th anniversary as a performing artist, German metal queen Doro Pesch will celebrate with fans from all over the world with two separate-yet-unique shows on May 2 and May 3 at CCD Stadthalle in her hometown of Düsseldorf.

To coincide with Doro's anniversary concerts, Nuclear Blast will release "Raise Your Fist - 30 Years Anniversary-Edition", containing the re-release of the "Raise Your Fist" record and a bonus CD, "Powerful Passionate Favorites", featuring new and unreleased tracks, as well as Doro's cover versions of songs by some of her favorite artists, such as LED ZEPPELIN, TINA TURNER, METALLICA, KISS and DIO. |
"Powerful Passionate Favorites" will feature a new version of DORO's cover version of KISS "Only You", which version also is available on The Deluxe Edition iTunes release of "A World With Heroes - A KISS Tribute For Cancer Care - A 40th Anniversary Celebration",
which download version includes a re-imagined track listing as well as 11 bonus tracks not included on the CD version. DORO first covered "Only You" for her 1990 album "Doro".

February 25 : Lyn Christopher website


From :

lynchristopher.com
To promote the re-release of the Lyn Christopher album (see KRR news update February 21) a (new) website is launched at lynchristopher.com.


February 21 : Lyn Christopher album to be re-released March 11
From : Roman Fernandez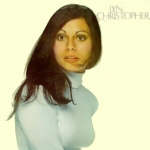 We are delighted to announce that on March 11th, the Lyn Christopher album will once again be released through Universal Music Group after 40 years of obscurity.
Lyn's 1973 debut on Paramount contains 11 classic tracks showcasing Lyn's sultry and iconic vocals that reflect the mood of early 70's pop and soul optimism. Unfortunately, her debut found itself out of print after Paramount's demise only months after the album's original release. Believed that the master tapes were all but lost, the album never had the opportunity to cross over into the digital realm, not to CD nor MP3.

The "Lyn Christopher" album marks the first ever appearance of KISS's Gene Simmons and Paul Stanley on a major release as they lend their background vocals on the tracks "Celebrate II" and "Wedding".
Another KISS member, drummer, Peter Criss, also lent a hqdefaulthand in the form of hand claps on "Celebrate II". The Lyn Christopher album also showcases the single, "Take Me With You," a track which has seen a resurgence celebrated in a sample on LL Cool J and 50 Cent's 2008 single, "Feel My Heartbeat".
"Take Me With You" was also recently sampled in 2013's "Favorite Rap Stars" by Mobb Deep's Havoc, featuring Raekwon and Styles P.

Lyn Christopher fans, KISS fans, LL Cool J and 50 Cent fans, as well as fans of Havoc, can download the full Lyn Christopher debut everywhere on March 11th.


February 20 : Welcome To The Spanish Tribute To KISS


From :

Kiss Related Recordings (Michael Jones)
"Welcome To The Spanish Tribute To KISS" will be released on CD and vinyl LP March 15, 2014. Contact tyrproduktions@gmail.com to pre order your copy.

Tracklist :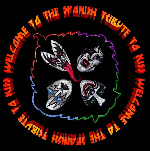 01 Tonight You Belong To Me - United
02 Forever - Mitos
03 Love Gun - Tyr Sound
04 Sure Know Something - 4 L
05 Naked City - Johny B. Nasty
06 Beth - Little Rock Star
07 Hard Luck Woman - The Jarluck Band
08 Jungle - KFP
09 Shout It Out Loud - KISS Fever Band
10 100.000 Years - Lipstick
11 Crazy Crazy Nights - Naxx
12 Detroit Rock City - Paco Stanley
13 Hide Your Heart - Poker
14 What's On Your Mind - Schizophrenic Spacers
15 I Was Made For Lovin' You - Imagine
16 Strutter - KISS Fever Band


February 14 : Tod Howarth and John Regan's brand new band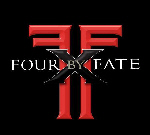 From :

blabbermouth.net
Vocalist/guitarist Tod Howarth (FREHLEY'S COMET, CHEAP TRICK), bassist John Regan (FREHLEY'S COMET, PETER FRAMPTON), guitarist Sean Kelly (CRASH KELLY, HELIX) and drummer Stet Howland (W.A.S.P., LITA FORD) have joined forces in a brand new band called FOUR BY FATE.

According to Howarth, FOUR BY FATE will play "some COMET tunes and maybe some tunes from other big bands that we've all collectively played with."

FOUR BY FATE wrote on its Facebook page last night: "It won't be too long before you hear some killer material and we come rockin' through your town."
Added Kelly: "[I am] so honored to be going into battle with these rock 'n' roll legends!"



From :

MelodicRock.com
INTRODUCING FOUR BY FATE: John Regan issues statement about his new band with Sean Kelly, Stet Howland and Tod Howarth - Four By Fate :
"During last weekends "Beatles 50th Anniversary" Festivities, I was reminded how inspired I was by that first performance on "The Ed Sullivan Show." After that night, so many of us were set on a musical path, with the main objective of being in a Band of our own. It seems only fitting then to announce today... our New Project and Band..."Four By Fate" This has really been a while in the making, and took hold during a project that "Frehley's Comet" bandmate and Friend, Tod Howarth and I had the honor of working together on. Canadian Rock Journalist Mitch Lafon was putting together a noble effort to raise monies for Canadian Hospice Services. This was to be a Kiss Tribute Album, and everyone jumped on board to help. The album "A World Without Heroes" turned into a Double Album, with appearances by some of the greatest musicians around paying homage to their favorite Kiss tunes. I am honored to be a small part of its success. To date it has raised a good deal of monies for this wonderful cause. If you get a chance...check it out!
The tracks that Tod and I recorded turned out killer, and we both realized how much we had enjoyed working together. At that point we redoubled our efforts put something new together...something we had been discussing for a while. We got Mitch on the phone, and he was the catalyst that brought this together. Mitch was excited about the idea, and his enthusiasm really set the wheels in motion. He suggested a fellow Canadian countryman, Sean Kelly for the Guitar and Vocal spot we were looking to fill. Sean is an incredible player, singer and writer...and his passion for the style of music we are going to throw down in second to none...He is a perfect fit!
At that point we presented the idea to the only man for the job of representing and looking after us all...the Legendary Danny Stanton from Coallier Entertainment ( Twisted Sister, Foreigner, and so many more ). I have known Danny since the "Frehley's Comet" days, and have always had the utmost respect for his Passion, Vision, and Drive...he is truly the Hardest Working Man in the Business in my opinion. Danny liked the concept, and suggested Stet Howland of W.A.S.P for the Drum chair. Stet is a Powerhouse...and voila...Four By Fate is a Band!!!
I want to thank Mitch, Danny, Tod, Sean, and Stet for getting on board for this fun ride, and I can't wait to fire up the engines! It is truly my honor to be working with you ALL! So, in the coming months...look out for some killer LIVE Shows, and some equally killer new music!!! We invite you to our Four By Fate Facebook page for all the latest happenings, and we look forward to seeing all our friends...old and new soon! ~ Peace...JR.



From :

Bravewords.com
Tod Howarth sat down with rock journalist Mitch Lafon to discuss the venture. He talks about the band's coming together, their touring plans as well as work on new music. Howarth also discusses Ace Frehley's induction into the Rock And Roll Hall Of Fame and let's us know if he thinks CHEAP TRICK deserves to be inducted.


February 13 : Bruce Kulick and Lisa Lane Kulick wedding song


From :

Bruce Kulick
In honor of Valentine's Day tomorrow, I wanted to share this video with you. As you know, I married my sweetheart, Lisa Lane, on January 4, 2014. The wedding was perfect, and I have finally compiled the best photos to share with you all. The song you will hear, "I Dreamed of You," I am proud to say features Lisa singing. She really has a terrific voice, and with my jazzy guitar and our good friend Andrew London on piano, this song that Barbra Streisand originally sang for her own wedding made quite the impression on our guests. Let me know what you think of the video and the song, as I plan on recording more songs with Lisa this year. Love has many bonuses, and hearing her sing melts my heart. Don't you all agree?



last update : 2014-02-28


New Releases








Engelbert Humperdinck March 2014
Engelbert Calling (Gene Simmons)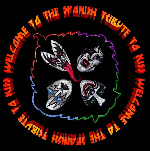 Welcome To The
Spanish Tribute To KISS 2014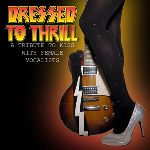 Dressed To Thrill February 2014
KISS Tribute with Female Vocalists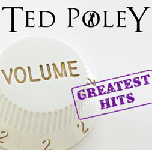 TED POLEY January 2014
Greatest Hits Volume 2 (Ercic Carr)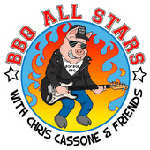 BBQ ALL STARS with 2013
Chris Cassone & Friends (Frehley)


News Archives