NEWS UPDATE - April /May 2014
April 18: Ace Frehley's Long-Lost 1971 Acetate Demo for Molimo


From :

The New York Village Voice
Record collector Chris Reisman was working his way through an extensive vinyl collection in a barn in upstate New York when, in the last bit of excavating, he found a box full of decades-old acetates and demos. Among them, KISS guitarist Ace Frehley's earliest known major label recordings as part of shelved psychadelic/prog-rock outfit Molimo.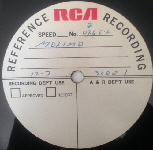 Recorded for RCA in 1971, the record's existence has been the source of much speculation for KISS over the years, but when a quest to find it in RCA's vaults proved unfruitful, hope seemed lost. Reisman's find is the single biggest "lost" music discovery since the Velvet Underground 1966 acetate was found by collector Warren Hill at a Portland garage sale in 2004. Reisman has had the item on eBay since yesterday, and the KISS Army are flocking to get a digital glimpse of it.

We spoke to Reisman, whom you may remember as the chap who uncovered the original full A Tribe Called Quest and DMX demos a few years back, about how this discovery was made.
Read the interview Clicking HERE.


April 8: Captain Black Beard 2nd album features Bruce Kulick update


From :

Kiss Related Recordings
As reported here March 23 Captain Black Beard have signed with Dead End Exit Records which label will release their 2nd album "Before Plastic". The disc contains 11 rocking tracks as well as guest appearances by former KISS-guitarist Bruce Kulick, Mats Karlsson (220 Volt, The Summit) and Tommy Denander (Imperia, Radioactive).



From :

Robert Majd (of Captain Black Beard)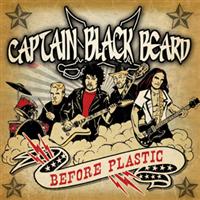 Captain Black Beard just released their first video/song from their coming album. The track is called "Somebody". On the 23rd of May the band is releasing their sophomore album "Before Plastic" on Dead End Exit Records (a division of Roasting House) and Sound Pollution Distribution. The album contains 11 melodic kick ass-rock tracks and also features guest appearances by Bruce Kulick (KISS, Grand Funk Railroad) and Mats Karlsson (220 Volt, The Summit).

Pre-order the album here:
- www.ginza.se
- www.cdon.eu

- Captain Black Beard (official website)
- Captain Black Beard (facebook)
- Captain Black Beard (YouTube)
- Dead End Exit Records

Check out the video for "Somebody" here:



April 1: Bruce Kulick appears on DJ Peace "Do You Love Me ?" EP


From :

blabbermouth.net / Kiss Related Recordings
Mark "Peace" Thomas planned to record a remake of the KISS song "Do You Love Me?" for his debut CD titled "ManSmarts: The Music" (released on October 15, 2013) but he had enough original material to complete the project. "Peace" decided to wait until the summer of 2014 until his DJ work lead him to a chance encounter with a former member of KISS: Bruce Kulick.

Thomas is known for his DJ-MC services for weddings throughout Southern California but 2013 would see "DJ Peace" crossover from playing recordings to recording artist.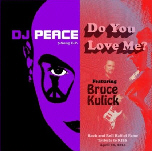 In September 2013, Mark ran into one of his hard rock heroes and former guitarist for KISS, Bruce Kulick, at Sportsmen's Lodge in Studio City, California.
This lead to Mark approaching Bruce about playing on a "DJ Peace" cover of "Do You Love Me?" Bruce agreed and liked the contemporary EDM-infused version of the song.

"Bruce adds that classic KISS sound to the track which is very contemporary sounding," stated producer Jeff McCullough.
He added: "DJ Peace has arranged the song with a ZEP-style guitar riff and added a solo that was never there which really makes the song rock!"

DJ Peace is treating his new recording as a tribute to KISS with a release date of April 10, which is the day the founding members of KISS (Paul Stanley, Ace Frehley, Gene Simmons and Peter Criss) will be inducted into the Rock And Roll Hall Of Fame.


last update : 2014-04-30


New Releases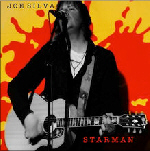 JOE SILVA March 2014
Starman (Ace Frehley)



Engelbert Humperdinck March 2014
Engelbert Calling (Gene Simmons)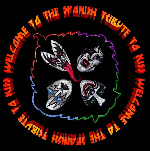 Welcome To The
Spanish Tribute To KISS 2014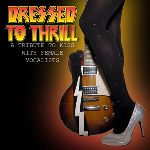 Dressed To Thrill February 2014
KISS Tribute with Female Vocalists


News Archives