NEWS UPDATE - October 2014

October 19 : latest additions at KISS Related Recordings discography


From :

Kiss Related Recordings
Not much news to mention on KISS Related Recordings, most is already listed.
So here are a few additions to the KRR discography pages ;

BRUCE KULICK discography :
1982 : Various Artists - WPDH Rock n Roll Volume I & II (radio sampler);
which contains GOOD RATS' "You'll Never Get It". This song got its official release in 2012 when it appears on GOOD RATS "Blue Collar Rats (The Lost Archives)".
WPDH Rock n Roll Volume I & II (radio sampler) ALBUM DETAILS.

KISS INSPIRED / PARODY discoghraphy :
Last year BE/NON released their album "Esperanto At The Pantheon, Incognito" for download which features songs recorded between 2000 - 2006.
One of the tracks is parody entitled " "Paul Stanley: In The Morning, Peter Criss: For
Lunch, Ace Frehley: For Dinner, Gene Simmons: All Night Long".
Check KISS INSPIRED / PARODY for more details.

last update : 2014-10-31


New Releases






The Art Of McCartney Nov 17, 2014
Paul McCartney Tribute ( KISS )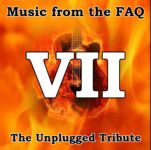 Music From The FAQ VII Sept, 2014
The Unplugged Tribute To Kiss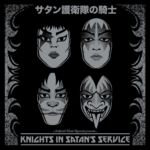 Artificial Head Records Sept 6, 2014
presents nights In Satan's Service


News Archives