NEWS UPDATE - November 2014
November 16 : Momoiro Clover Z & KISS collaboration single !!l


From :

KISSonline
Japanese girl band Momoiro Clover Z and American hard rock legends KISS will release a collaboration single on January 28th, 2015.
This is the first time for KISS to collaborate with a Japanese artist.
Their single will be sold worldwide on iTunes Music Store in over 120 countries.

Two versions will be released; one is Momoiro Clover Z edition, the other is the KISS edition. Momoiro Clover Z and KISS shot a music video and did a photo shoot for cover jacket in Las Vegas. It is also announced that Momoiro Clover Z will appear at the last show at Tokyo Dome of the KISS 40th anniversary tour.

Momoiro Clover Z is planning to release three consecutive new singles in the first half of 2015 and this collaboration single is the first one.


last update : 2014-11-30


New Releases






The Art Of McCartney Nov 17, 2014
Paul McCartney Tribute ( KISS )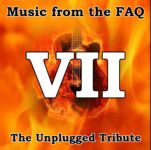 Music From The FAQ VII Sept, 2014
The Unplugged Tribute To Kiss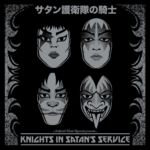 Artificial Head Records Sept 6, 2014
presents nights In Satan's Service


News Archives