NEWS UPDATE : October 2015

October 27 : All female KISS covers compilation "KISS & Makeup"


From :

MediaHorse

/

Billboard.com
We're proud to announce the release of our latest project, "KISS and Makeup," an all female KISS covers compilation that pays tribute to the legacy of KISS. Created in partnership with the publisher and KISS, the record was a great labor of love for us.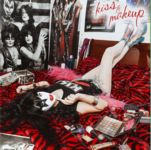 Ever wonder what beloved KISS tracks would sound like if they weren't performed by Paul Stanley and Gene Simmons?! Besides being able to check out the number of tribute bands dedicated to the American hard rock band, the folks at music licensing and marketing firm MediaHorse have announced the release of a special KISS compilation of all-female artists performing classic KISS songs.

Through the collaborative efforts of HoriPro Entertainment Group and the publishers of the KISS discography, and of course, KISS, MediaHorse present KISS and Makeup, a selection of 16 tracks re-imagined by a wide-ranging mix of musicians and bands from different genres.

"Having performed these songs many thousands of times for millions of fans around the world for over 40 years, we loved hearing these fresh new takes on our classic hits by so many super talented female artists," said Stanley, "KISS is rock and roll.. and these ladies really know how to rock our catalog. We love KISS and Makeup…and so will you."

Simmons added, "We're really excited about KISS and Makeup! It's fun to hear our songs in a completely new and different fashion…especially by female artists. KISS fans are really going to get a kick out of this record!"

MediaHorse co-founders Shauna Krikorian and Joe Berman stated, "This project has been a fun labor of love for us. We wanted to create something exciting and original that had not yet been done with the band…KISS classics from a female perspective! Listeners will be quite surprised hearing these fresh takes on songs we've all grown to love, letting KISS fans experience them in a whole new light. It completely changes the interpretation to hear these songs in modern genres of indie rock and pop and especially with a female singer."

The album is available for download at iTunes and amazon.com.


October 25 : new AVANTASIA album will feature Bruce Kulick


From :

Bruce Kulick (twitter)
Three songs for Tobias Sammet's Avantasia project done today!
I'm in a pretty wild mood from it!



From :

tobiassammet.com
"What do Geoff Tate, Dee Snider, Michael Kiske, Robert Mason, Jorn Lande, Bob Catley, Ronnie Atkins, Olli Hartmann and me have in common with Marco Hietala of Nightwish? Yes, we're all good looking, funny and amazingly talented… AND: we'll be on the new Avantasia album Ghostlights - out in January 2016.

October 14 : Ace Frehley appears on David Bowie cover version
...
From :
Kiss Related Recordings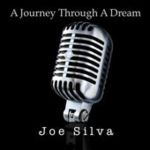 On September 5, 2015 Joe Silva have released his digital download album "A Journey Through a Dream". The album, which is also available on CDR, contains a cover version of David Bowie's "Starman", featuring Ace Frehley (guitar), Anton Fig (drums) and Will Lee (bass).

The album is available for download at iTunes and Amazon.com.

A 2014 single version of "Starman" (feat. Ace Frehley) runs 6 seconds longer and is also available for download at iTunes and Amazon.com.


October 5 : Bobby Rock blog : "Go West, Young Man!"
reflections on the Vinnie Vincent Invasion audition, 30 Years Later
From :
bobbyrock.wordpress.com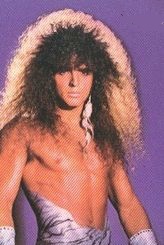 Former Vinnie Vincent Invasion drummer Bobby Rock has posted a new blog entitled "Go West, Young Man!" - Reflections On The VINNIE VINCENT INVASION Audition, 30 Years Later.

Bobby Rock : "Last week marked the 30th anniversary of my Vinnie Vincent Invasion audition. And since I'm on my annual "writer's retreat" at the moment, firmly in the headspace of writing, I figured I would do a little stream-of-consciousness riffing about that whole crazy, magical, and dare I say, "destined," audition experience.

Tuesday, October 1st, 1985, SIR Studios on Santa Monica Blvd. in Hollywood. There are so many things I remember – with great detail and clarity – about that day, and even about the months leading up to it. Frankly, it's hard to believe three full decades have since trickled through the hourglass.

Read Bobby Rock's blog CLICKING HERE.


last update : 2015-10-31


New Releases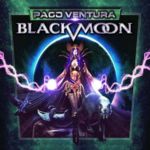 PACO VENTURA October 30, 2015
Black Moon (Bruce Kulick)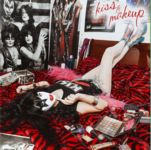 KISS & Makeup Sept 2015
all female Tribute to KISS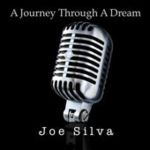 JOE SILVA (Ace Frehley) Sept 2015
A Journey Through a Dream


click album cover to buy !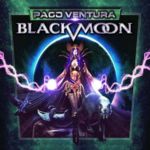 Click here to buy
Paco Ventura BLACK MOON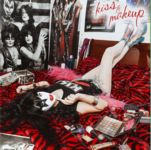 Click here to buy
KISS & Makeup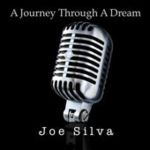 Click here to buy
JOE SILVA
A Journey Through a Dream


News Archives