NEWS UPDATE : January 2016

January 29 : Gene Simmons guests on new LITA FORD album


From :

Blabbermouth.net
80s hard rock queen Lita Ford will release a new album, "Time Capsule", on April 15 via SPV/Steamhammer. The very special and unusual recording turns back the clock to a time when honest, down-to-earth rock music was still handmade and recorded without digital tricks and contraptions.

"Time Capsule" is a "throwback" record that boasts identifiable voices and brilliant players jamming without any planning or pressure. Some of the album's highlights: Billy Sheehan (bass), Rodger Carter (drums), Dave Navarro (mandolin), Jeff Scott Soto (vocals), Rick Nielsen and Robin Zander (backing vocals) and GENE SIMMONS (bass).

"There was a shitload of these 24-track analog tapes in the closet in my house [in the islands]," Ford recalls. "This is some of the best work I've ever done and it was sitting there. I grabbed two suitcases and took them back to the United States."

Imagine Ford dragging a pair of suitcases full of analog tapes through the Caribbean dirt back to Los Angeles, so, as she recalls, "we could bake these fuckers," due to their age. "If you just put them on the reel, they would flake. I was chewing my fingernails, thinking, 'Please work!' And they did!"

"Time Capsule" contains ten songs plus an intro and will be available as a digipak as well as an LP version and download. It's Ford's gift to fans who love the '80s, when thrilling vocal performances, raunchy riffs, and loud, growling guitars were as essential as oxygen.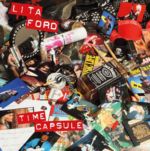 "Time Capsule" track listing:

01. Intro
02. Where Will I Find My Heart Tonight
03. Killing Kind
04. War Of The Angels
05. Black Leather Heart
06. Rotten To The Core
07. Little Wing
08. On The Fast Track
09. King Of The Wild Wind
10. Mr. Corruption
11. Anything For The Thrill


January 11 : Ace Frehley in the studio with John 5


From :

Three Sides Of The Coin (facebook)
Ace Frehley earlier today with John 5 tracking guitars for his new album at Spitfire Studio.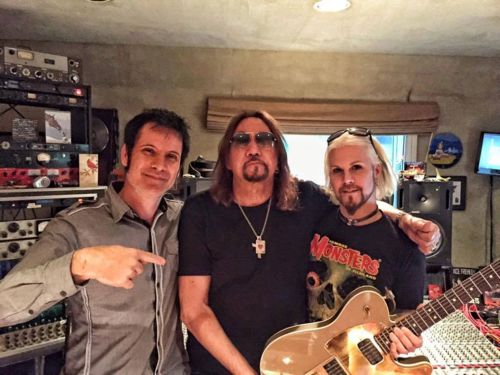 January 08 : Richie Scarlet : Essentials Volume 1 (feat. Ace Frehley)


From :

Kiss Related Recordings
Prudental Records recently have released a Richie Scarlet compilation CD entitled "Essentials Volume 1". The album contains the song "Johnny's In Love: (featuring Ace Frehley) taken from the album "The Insanity Of Life" (2002).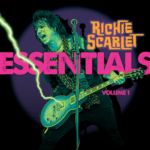 01 I'm No Good
02 Wild Cat
03 The Ghost Of Brian Jones
04 Tin Soldiers
05 Eyes Of An Angel
06 Rebel Boy
07 She'll Lie
08 Eastbound Train
09 Without Your Love
10 Johnny's In Love
11 I Don't Want To Die

Visit www.prudentialrecords.com/buy-music.html to purchase the CD!


January 07 : KABUKI 's KISS inspired album "Season Fever" released
From :
Kiss Related Recordings

Dutch Rockers KABUKI recently have released their second KISS inspired album "Season Fever".

With the opening beat and guitar riff of the opening song "Fall In Madness" it's clear that Kabuki's second album release is inspired by KISS first six studio albums. Near all songs on the album have guitar riffs, drumbeats or bass loops that in some way reminds to KISS' "Dressed To Kill" or their "Love Gun" album, while the sound of "Land's End" comes close to Paul Stanley's 1978 solo effort.
Even tracks like "Draw The Line" which doesn't sound like KISS at all, still have a subtle KISS inspired riff in between, while the guitar solo in "Expectations" sounds a bit like Ace Frehley.

Kabuki's self titled debut album was released November 11, 2011, and was inspired by eighties KISS, which songs would fit on "Animalize" and "Crazy Nights".

For order info : contact info@kabukirocks.com.


January 05 : Bruce Kulick related - Dreams In The Witch House
From :
Kiss Related Recordings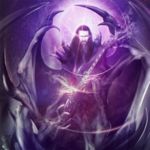 The second new track of the upcoming 2CD expanded edition of "A Lovecraftian Rock Opera" can be purchased as a Flac / MP3 download at www.cdbaby.com.

"Signum Crucis: Unholy Mutation" reinvents 2013's "Signum Crucis" by fusing Heavy Metal All-Stars with iconic Hollywood voices to deliver a brand of epic Radio Theater like you've never heard. Hollywood Horror Icons' Tony Todd (Candyman) & Courtney Gains (Children of the Corn) plus acclaimed Swedish actor Stefan Sauk and Therion lead linger Thomas Vikström lend their voices to a head-banging track that features Heavy Metal Icons' BRUCE KULICK (former KISS), Douglas Blair of W.A.S.P., Wyzard of Mother's Finest and Motörhead drummer Mikkey Dee.

"Signum Crucis : Unholy Mutation" is a reinvented version of the song from the 2013 album "Dreams in the Witch House A Lovecraftian Rock Opera", which original runs 3:35.
"Signum Crucis: Unholy Mutation" was recorded January 2015 at the Stagg Street Studio (Van Nuys, CA) and features Bruce Kulick on (acoustic guitar) and Douglas Blair of W.A.S.P. (electric guitar).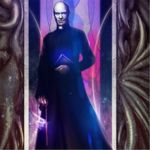 June 2015 the song "The Refuge of Penitence" was released as digital download, which also include Bruce Kulick (acoustic guitar) and Douglas Blair of W.A.S.P. (electric guitar).

To expand the run time of 2013's epic "A Lovecraftian Rock Opera" to a more Feature Film / Stage Extravaganza friendly run-time, the Producers of "Dreams in the Witch House: A Lovecraftian Rock Opera have continued to create new material adapted from characters and plot lines from H.P. Lovecraft's Cosmic Horror tale of Witches, Forbidden Knowledge, Advanced Mathematics, Dimensional Travel and the Lovecraftian Mythos, entitled "The Dreams in the Witch House (1932)".


last update : 2016-01-31


New Releases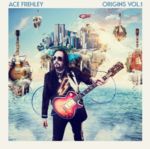 ACE FREHLEY April 15, 2016
Origins Vol. 1 (cover album)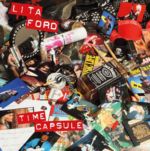 LITA FORD April 15, 2016
Time Capsule (Gene Simmons)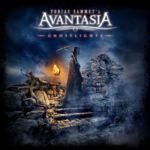 AVANTASIA January 29, 2016
Ghostlights (Bruce Kulick)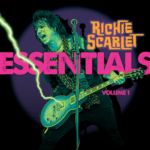 RICHIE SCARLET December, 2015
Essentials Volume 1 (Ace Frehley)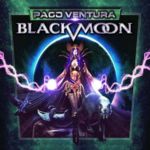 PACO VENTURA October 30, 2015
Black Moon (Bruce Kulick)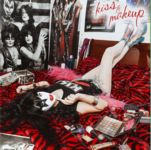 KISS & Makeup Sept 2015
all female Tribute to KISS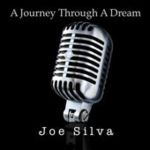 JOE SILVA (Ace Frehley) Sept 2015
A Journey Through a Dream


click album cover to buy !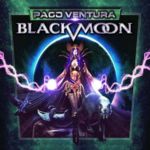 Click here to buy
Paco Ventura BLACK MOON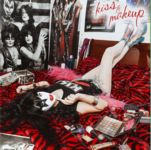 Click here to buy
KISS & Makeup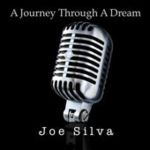 Click here to buy
JOE SILVA
A Journey Through a Dream


News Archives