NEWS UPDATE : November 2018



November 16 : ROBERT HAGLUND - You Matter To Me
(Featuring Bruce Kulick) video promo clip


From :

KISS Related Recordings
"You Matter To Me" is a brand new video from Swedish artist Robert Haglund, featuring Bruce Kulick on lead guitar. The song, written by Vini Poncia, John Vastano and Michael Morganalso, is best known from Peter Criss 1978 solo album.



November 8 : Ace Frehley has song recorded with KISS drummer Eric Singer that didn't make it onto his new solo album


From :

Guitarworld.com
Former KISS guitarist Ace Frehley continues to reconnect with his former bandmates as he revealed in a recent interview with Guitar World that he recorded a song with current KISS drummer Eric Singer that didn't make it onto his new solo album Spaceman.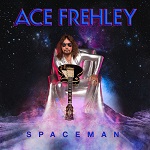 Frehley was asked about his instrumental song "Quantum Flux" and ended up talking about the track he recorded with Singer when he stated: "Yeah. When it comes to my instrumentals, I don't really think about them too much. I just play something and try to make it evolve into something else. And you know, I had also recorded a blues song with [current Kiss drummer] Eric Singer for this record, and that turned out well. But when I was picking songs, I'm kind of superstitious, and 40 years ago my 1978 solo album came out and that had nine songs, so I wanted to limit this one to nine songs, too. So it came down to the instrumental or the blues song and I ended up dropping the blues song. Because every album I've ever released has had an instrumental on it. So that was the thinking behind that. But you know, the blues track may end up on a bonus edition."

You can read the entire Ace Frehley interview at Guitar World.


November 6 : MIKE DALAGER - Star Spangled Banner (Bruce Kulick)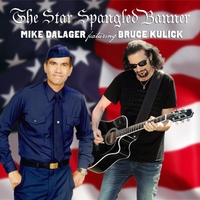 From :

Bruce Kulick (twitter)
I'm proud to share this version of The Star Spangled Banner performed by my Coast Guard friend Mike Dalager on vocals, and me on acoustic (in an "Unplugged" acoustic way). Available @iTunes, Amazon.com, CDbaby with all proceeds donated to veteran charities.



From :

KISS Related Recordings
In 2015 Bruce joined Mike Dalager on the 4th of July to perform the National Anthem for the Los Angeles Dodgers. Mike sang once again for Game 5 of the 2018 Major League Baseball World Series, joining fellow 2018 World Series Anthem performers James Taylor, Brad Paisley and Ryan Tedder of One Republic. Bruce and Mike team up once again with this rendition of the National Anthem arranged for acoustic guitar and voice by Jeremy Rubolino.


last update : 2018-11-30




New Releases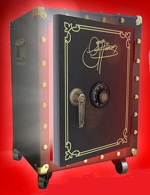 GENE SIMMONS CD Boxset
1966 - 2016 The Vault 2017/2018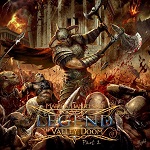 MARIUS DANIELSEN Nov 30 2018
Valley Doom Part 2 (Bruce Kulick)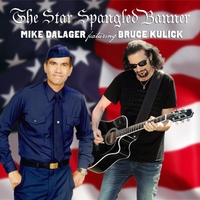 MIKE DALAGER Nov. 6, 2018
Star Spangled Banner (Bruce Kulick)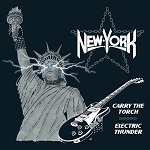 NEW YORK (Eric Carr) 2018
Carry The Torch / Electric Thunder




News Archives