NEWS UPDATE : January 2021



January 29 : SOUL STATION'S official video for "O-O-H Child"


From :

kissonline.com
The new official video from Paul Stanley's Soul Station for "O-O-H Child", from the album
"Now And Then", coming March 19, 2021.

Paul Stanley : "O-O-H Child is a song of optimism and hope. I think we could all use some words about things getting "brighter" and a time when "we'll walk in the rays of a beautiful sun". You can see the effect it has on us all performing and I'm certain the audience will feel that. I remember first hearing the Five Stairsteps on the radio and I felt like my problems were lifted from my shoulders. That's the power of music and I want to share it."



January 23 : New Found Eric Carr related 1981 Pantera Saint demo (??)

From :
Kiss Related Recordings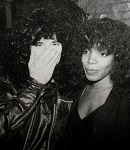 On January 16, 2021 the son of guitar player Dave Steele mentioned on the KISSfaq forum that he found a demo CDR which lists Eric Carr.
His father was a guitarist in the around 1974 - 1985 in NJ/NY scene.
He had a few stage names, one of which was Dave Steele.
Dave Steele past a decade ago and his son recently discovered his father had a storage room filled with old musical items.
Amidst his stuff his son found a 3 song / 12 minute CDR with "Dave Steele, Eric Carr, Pantera'Saint written on it.
From there on the search began. So far I've contacted Rik Fox and Jack Starr (the latter wrote 2 songs of this 3 track demo).
Julian Gill, the forum, and I came with the following results.
Click HERE for all details so far

According to Jack Starr : "I am sure that Eric Carr played drums on these demos because number 1, it sounds just like him and no 2 at the time when I was seeing him and Pantera they told me that they were making demos for the band with Pantera and hoping to get a record deal with them ...... "


January 15
PAUL STANLEY's SOUL STATION "Now And Then" set to release March 5
From :
paulstanley.com
/
kissonline.com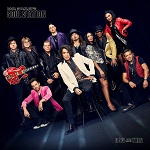 Pre-order HERE

KISS co-founder & frontman, best-selling author and Rock & Roll Hall of Famer PAUL STANLEY has spent the last few years developing a project close to his heart. Soul Station is a band gathering some of today's leading musicians to pay tribute to the greatest artists and songs from the R&B and soul catalog to keep this vital music current. While a surprise to many, Stanley's early pivotal roots in this music has quietly turned this passion into a celebrated touring and recording band. Stanley's 15-piece ensemble group has toured the U.S. and Japan, and recently recorded an album of nine classic soul songs and five new original songs.

"Now And Then" will be released March 5 on UMe available for pre-order NOW, the first single "O-O-H Child" (The Five Stairsteps) is available today HERE.

Speaking to new music, Stanley said: "Between us doing some great Soul Station shows and starting the album I started to think that neither the band or the music we love should depend only on the past so I started writing with the goal of seamlessly taking songs into the present. From what a lot of people I respect have told me, that mission was accomplished."

When Stanley conceived Soul Station, the group excelled in the live venue setting, playing smaller, intimate clubs – a setting where Paul Stanley would reflect on those classic hits that were his early inspiration, playing the songs with a reverence and respect for how he and the band believe they should be performed and heard.

"Long before I ever heard the great British bands, I grew up listening to Philly Soul, Motown and so much more. I was lucky to see Otis Redding and Solomon Burke among others. That music and its storytelling gave me strength and hope even in some tough days. The great classics of that era are magical medicine for most and I felt myself drawn back to that era for some sorcery I think we could all use."

SOUL STATION NOW AND THEN DOCUMENTARY



January 8 : Singer Göran Edman felt like a slave while recording nine
songs at VINNIE VINCENT's home studio in late '80s


From :

80's Glam Metalcast
Former Yngwie J. Malmsteen lead vocalist Göran Edman was recently interviewed by Metal Mike for the 80's Glam Metalcast podcast. Edman handled the lead vocals on three songs from Europe guitarist JOHN NORUM's debut solo album Total Control (1987) and he was the singer on Yngwie J. Malmsteen's albums Eclipse (1990) and Fire And Ice (1992).

Edman was seemingly ex-KISS guitarist Vinnie Vincent's pick to replace Robert Fleischman in Vinnie Vincent Invasion back in 1986. On working with Vincent, Edman indicated (as transcribed by the 80's Glam Metalcast podcast with slight edits):

"Vinnie wanted me to copy Robert Fleischman's voice. I recorded every song on the first album up to the solo. So my demo ended up on the internet. Someone put it there. I don't know why Robert Fleischman wasn't on board anymore, but Vinnie was looking for a new singer. He wanted me to record these as an audition. I sent the material back and he said he was onboard with me and he really loved what he heard.

It was time for to me pack my bags. A few weeks later he called me up and he sounded disappointed. He said the record company had the option on this album with the contract and they wanted an American singer and not me. He couldn't do anything about it. Chrysalis had the last word. The label wanted Mark Slaughter and Vinnie wanted me. At least that's the version that Vinnie told me. A few years later, like late '88 or '89, he called me again. He asked to come to L.A. because he had some new songs and he wanted me to audition again. Actually, I think he just wanted me to sing on a demo for free. I was stranded for 14 days in his home studio in Rosita, I never did get to see L.A. I was a slave in his home studio! We did like nine complete songs.

We went to Chrysalis to show them the new material, but he was fired from them. They signed the band but not him… Slaughter. They weren't interested. They were like, "Don't call us, we'll call you". Vinnie was really disappointed. He asked me to promise to wait for him to get a record deal. I waited for almost a year. Then I got a call from Yngwie's manager for an audition. So I ended up signing with Yngwie Malmsteen. Ironically, after that, Vinnie called me. He told me he got a record deal and wanted to get me back in the US. He picked up on that fact that I was being quiet. I told him I signed with Yngwie. He wasn't mad. He wanted me to give it a second thought, but I decided to stick with my decision. I don't think I ever could have sang all the material. It was too high. I would have ruined my voice. I would have had to squeeze my balls to get up there."

Interview with Göran Edman by Metal Mike for the 80's Glam Metalcast podcast :


Vinnie Vincent Invasion demo tapes with Göran Edman on lead vocals :


January 4 : Bruce Kulick reveals plans to record new music with
Todd Kerns, Brent Fitz and Zach Throne


From :

Rockin' Metal Revival
Former KISS guitarist Bruce Kulick closed out 2020 guesting on Rockin' Metal Revival. He discussed his time with the band, the KISS reunion that forced him out if the band, and his curent relationship with Paul Stanley and Gene Simmons. Kulick also reveals his tentative music plans for 2021. Check out the interview below.

Bruce Kulick : "My plans are to work with - I affectionately call these guys The Mobb; Members Of Bruce's Band (laughs) - and between Zach (Throne), Brent (Fitz) and Todd (Kerns) it's a formidable quartet of great players who can sing amazing. Zach is the secret weapon. We're going to work on originals and maybe some covers that make sense and fit us really well. I don't know where in 2021 it's going to go landscape-wise for the entertainment business, but I do feel confident that I can get down to the reality of making some recorded music with those guys. That's the goal."





last update : 2021-01-31




New Releases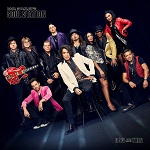 Paull Stanley's SOUL STATION
Now And Then March 19, 2021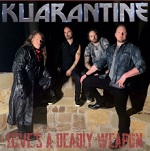 KUARANTINE February 12, 2021
Love's A Deadly Weapon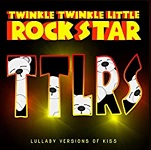 TWINKLE TWINKLE LITTLE
ROCK STAR February 5, 2021
Lullaby Versions Of Kiss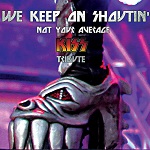 We Keep On Shoutin Dec. 2020
Not Your Average Kiss Tribute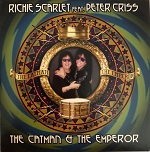 RICHIE SCARLET/PETER CRISS
Catman And The Emperor 2020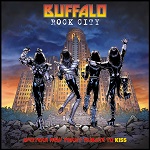 BUFFALO ROCK CITY Dec 15.
Western New York's Tribute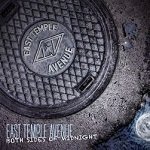 EAST TEMPLE AVENUE (Kulick)
Both Sides of Midnight 2020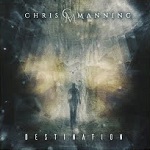 CHRIS MANNING (Bruce Kulick)
Destination November 11, 2020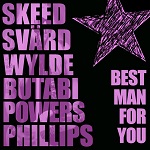 The Darren Phillips Project
Best Man For You Oct, 2020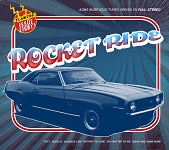 MARCEESE (Tribute To Kiss)
Rocket Ride October 9, 2020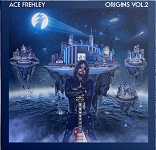 ACE FREHLEY
Origins Vol. 2 Sept.18, 2020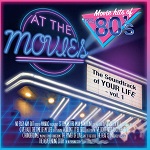 AT THE MOVIES (Bruce Kulick)
Movie Hits Of The 80's 2020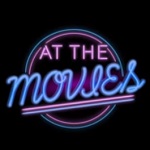 AT THE MOVIES (B.Kulick) We Don't Need Another Hero 2020




click album cover to buy !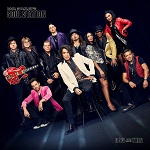 Click here to buy
PAUL STANLEY'S SOUL STATION
Now And Then (2020)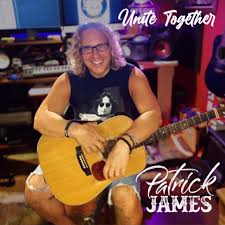 Click here to buy
PATRICK JAMES : Unite Together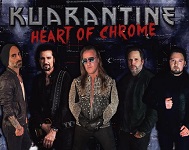 Click here to buy
KUARANTINE : Heart Of Chrome


News Archives