NEWS UPDATE : November 2021

November 24 : Today Carr Jam 21 single "Can You Feel It" is released


From :

Jesper Lindgren
Carr Jam – 21 is a project to celebrate the legacy of the late Eric Carr (KISS 1980-1991).
Today Eric Carr tragically passed away 30 years ago, and we wanted to do something special.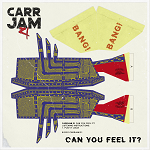 Together with some of the most well-known and KISS inspired musicians, we have recorded 2 songs written by Eric Carr + 2 KISS related bonus songs.

The people behind the project are : Dregen (The Hellacopters, Backyard Babies), Gustav Kronfelt (video producer), Jolle Atlagic (Electric Boys, The Quill), Jesper Lindgren (Velvet Insane), Ryan Roxie (Alice Cooper / Slash's Snakepit / Electric Angels), Åge Sten Nielsen (WigWam), Philip Shouse (Accept, Ace Frehley, Gene Simmons), Jesper Binzer (D-A-D) and Martin Ekelund (Bonafide).

The first single "Can You Feel It" is out now - LISTEN HERE.
The vinyl "Carr Jam 21" EP released January 7, 2022.

Pre-order the "Carr Jam 21" vinyl EP from https://www.soundpollution.se/sv/shop/CJ2101.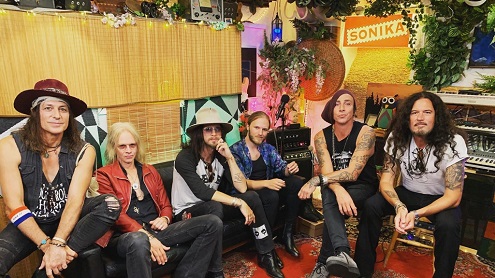 November 11 : Carmine Appice's Guitar Zeus 25th anniversary updated version featuring Tommy Thayer and Bruce Kulick


From :

ultimateclassicrock.com
Carmine Appice's Guitar Zeus album is being upgraded for its 25th anniversary, and the updated version features several tracks that have never been released before.
One of those new songs features KISS guitarist Tommy Thayer, who helps out on "Mystified," a hazy, psychedelic six-minute rocker that also includes bassist Tony Franklin and singer Kelly Keeling. "I'm so glad we're finally getting this song out," Appice tells UCR.

Tommy Thayer is also excited to have his contribution come out after such a long wait. "It's an absolute honor to play alongside hall-of-fame drummer Carmine Appice on Guitar Zeus," he says. "Carmine's influence in the world of drumming is historic and unsurpassed. What a thrill for me to be a part of this project."

The Guitar Zeus 25th-anniversary reissue is available in a variety of configurations, including a vinyl edition spread across four LPs and a three-CD version. Each edition includes a booklet with liner notes by writer Martin Popoff that includes new interviews and photos.

For the 'Guitar Zeus' albums Carmine Appice collaborated with numerous musical luminaries, including Queen's Brian May, Neal Schon of Journey, Slash, Ted Nugent and others.



From :

KISS Related Recordings
Bruce Kulick guests Carmine Appice's Guitar Zeus - Volume II album. Since it's first release in 1997, various versions of "Carmine Appice's Guitar Zeus - Volume II" does exist, but not all features the song "Snake" with Bruce Kulick.
Even the album "Channel Mind Radio" is released with different track listings, for example the 2003 reissue has a (slightly) different album cover, which actually is released as "Carmine Appice's Guitar Zeus Vol 2: Channel Mind Radio" This version doesn't contain the song "Shake" (with Bruce Kulick), but "Nothing" (with John Norum) instead.

August 2009 Fuel Records reissued the Guitar Zeus project as "Conquering Heroes", a 24 track double-disc set compilation of the best Guitar Zeus songs, with also features "Snake" (with Bruce Kulick).

The new box set will begin shipping in December.
Preorder information is available on Carmine Appice's website.



November 10 : ACE FREHLEY is working on 'Some Heavy Songs'


From :

blabbermouth.net
Original KISS guitarist Ace Frehley says that he has collaborated with his longtime friend Peppy Castro on "some heavy songs."

Peppy reportedly taught Frehley how to play guitar and previously collaborated with KISS bassist/vocalist Gene Simmons as a songwriter and performed on Frehley's and KISS frontman Paul Stanley's solo records.

Ace Frehley shared the news of his latest latest studio sessions with Castro in an Instagram post on November 4. At the time, he wrote: "Been Recording all day w/my dear friend Peppy Castro…collaborated on some heavy songs!!!"

Earlier today, Ace offered an update on his studio activities, writing: "Been Recording all day!!! I'm thinking about Christmas & how lucky I am that I have complete creative freedom over my music, and I'm very thankful for all the gifts God has given me… I sometimes forget how good I have it, and I'm trying to act humble & be worthy of my talents & situation, considering I grew up with nothing in the Bronx!"

Last December, Frehley told Talking Metal Live that he would started recording his next all-original album earlier this year. The record will be the follow-up to "Spaceman" NEWS UPDATE released in October 2018 via eOne. At the time, he said that had "been writing all along. Plus, I have tracks that I've already recorded that I have to revisit and decide whether they have a chance to make it on my new studio record — [if they] have to be rewritten or [they're] just good the way they are," he explained. "And I've got people sending me song ideas constantly… So, little by little, it's an ongoing process, and it evolves as it goes."

Earlier last year, Frehley told Canada's iHeart Radio that he had "only written about three songs" for his next LP, and he added they were "not finished." He said: "Now that I'm [living] on the East Coast [after moving to New Jersey from Southern California], my engineer only lives an hour from me, Alex Salzman, who worked with me extensively on this last record, and he played a lot of bass guitar as well, So it's gonna be even easier, 'Origins Vol. 3' and the next [original] record."

last update : 2021-11-30




New Releases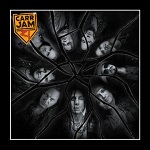 CARR JAM 21 vinyl EP
Pre-order here January 7, 2022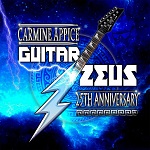 Appice's Guitar Zeus Dec 2021
25th anniversary Kulick/Thayer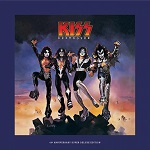 KISS - Destroyer Nov. 19, 2021
45th anniversary editions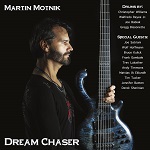 MARTIN MOTNIK Nov. 10, 2021
Dream Chaser (Bruce Kulick)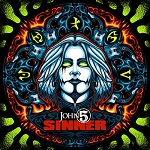 JOHN 5 October 29, 2021
Sinner (feat. Peter Criss)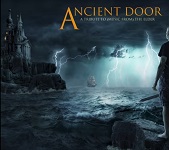 ANCIENT DOOR October 25, 2021
A Tribute To The Elder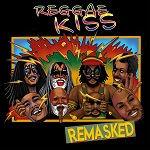 REGGAE KISS (tribute) Sept 15 Remasked (Bruce Kulick)




click album cover to buy !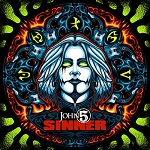 Click here to buy
JOHN 5 - Sinner (2021)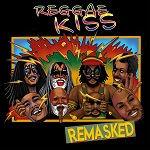 Click here to buy
REGGAE KISS - Remasked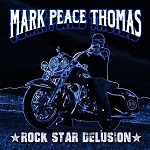 Click here to buy
PARK PEACE THOMAS
Rock Star Delusion


News Archives