NEWS UPDATE : December 2022

December 8 : Tod Howarth releases three albums including one featuring acoustic renditions of Frehley's Comet tracks


From :

sleazeroxx.com
Former Frehley's Comet guitarist / singer / keyboardist Tod Howarth has released three albums all at once consisting of "Comet Canvas", "Heavy Canvas" and "Coastal Canvas".

Comet Canvas consists of a collection of Frehley's Comet songs that Howarth wrote and/or sang for the late '80's band. The songs are re-recorded acoustically with Howarth playing all the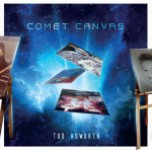 instruments and handling all the vocals.

Track List for Comet Canvas:
01. Time Ain't Runnin' Out
o2. New Kind of Lover
03. Fallen Angel
04. Breakout
05. It's Over Now
06. Something Moved
07. Calling To You

The second disc "Heavy Canvas" is Howarth's "rock" CD out of his three Canvas solo series CDs. It was written, recorded, performed and produced by Howarth.

The third disc "Coastal Canvas" consists of a more easy listening style that emulates from many different influences, experiences and perspectives from Howarth by way of melody, piano and acoustic guitars. All of the instruments and the vocals on the songs were handled by Howarth, who also wrote, performed and recorded all of the tracks.

The three Canvas covers put together form a collage.
You can purchase the three Canvas CDs via Tod Howarth's website.





last update : 2022-12-31




New Releases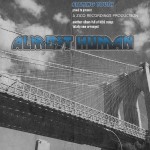 MARCEESE December 30, 2022
Almost Human (KISS Tribute)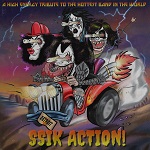 SSIK Action! October 31, 2022
A High Energy Tribute To ...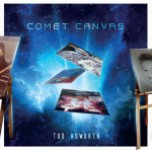 TOD HOWARTH October 2022
Comet Canvas (Frehley/Carr)


News Archives