NEWS UPDATE : July 2023

July 14 : CHRIS MANNING have released a new album and video featuring Bruce Kulick


From :

Roxx Records
NoLifeTilMetal Records is proud to announce the CD and vinyl release of Texas guitarist Chris Manning's "Reach The Sky." The new album is a worthy follow-up to "Destination" (2020) and once again features vocalist extraordinaire and co-writer, Cris Hodges (Grey Daze, In The End). "Reach The Sky" also features a stellar lineup of guest artists including legendary guitarist Bruce Kulick (KISS, Grand Funk) on "Fly Over The Walls" as well as the Hungarian-born, fiery blues guitarist Tommy Katona on the instrumental "Texas Smoke". In addition to his contributions to one track, Bruce Kulick served as the album's creative consultant.

"Reach The Sky" features a great collection of genre-blurring songs combining melodic rock and metal riffs with cinematic soundscapes showcasing Manning's unique approach to songwriting along with his thematic guitar solos. Vocalist Cris Hodges once again delivers catchy hooks showcasing his amazing range and depth as well as his ability to provide the perfect vocal performance for each song.

Fans of Alice in Chains, Lynch Mob, KISS, and King's X will love this album and its perfect blend of Manning's influences. Rounding out the album's lineup are bassist, Chapman Stick, and keyboardist studio ace Rick Read (Herd Of Instinct, The Zeppelin Project) on 8 tracks and Singapore bassist Dan Hawkins on 2 tracks. Drummer and UK session pro Max Saidi completes the line up.

Nine of the album's tracks were mixed and mastered by Alex Gerst (Empire Sound Recording Studios), a nationally recognized studio producer/engineer, while "Texas Smoke" was mixed by legendary Pantera mix engineer Sterling Winfield (Boot Hill Studios) and mastered by Rob Colwell (Bombworks Sound).

As an artist with a wide-variety of musical tastes, Chris Manning's music remains difficult to categorize. Manning was featured in Guitar Player magazine (Dec 2008) and is also a founding member of The Zeppelin Project, one of the top Zeppelin tributes in Texas.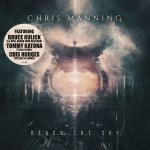 Track Listing :

01. Nothing But Time
02. Reach The Sky
03. Fly Over The Walls (featuring Bruce Kulick)
04. Freedom
05. Back To The Beginning
06. Page Street
07. Let It Go
08. Fight
09. Someday
10 Texas Smoke (featuring Tommy Katona)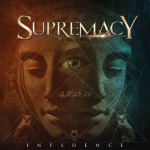 July 11 : SUPREMACY have released a new album and video featuring Bruce Kulick


From :

Gus Monsanto
On June 30 Lions Pride Music have released Latin American band SUPREMACY second new full -length album "Influence"! Supremacy is a melodic rock band formed in Bogotá, Colombia, back in 2009. Their first album was released in 2015. Late 2017 Brazilian singer Gus Monsanto (ex Overdose, ex Adagio, ex Revolution Renaissance) joined the band. A major highlight on the "Influence" CD is the collaboration with the legendary ex-KISS and current Grand Funk Railroad guitarist Bruce Kulick, who teamed up with the band for one of the main singles of the album.




last update : 2023-07-31




New Releases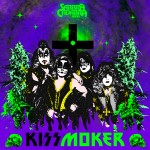 KISSMOKER Sept 15, 2023
A Stoner Rock Tribute To KISS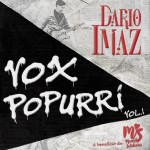 DARIO IMAZ Sept 15, 2023
Vox Popurrí - Vol. I (Br.Kulick)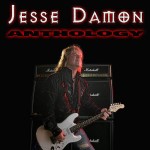 JESSE DAMON August 2023
Anthology (Gene Simmons)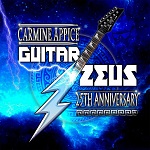 CARMINE APPICE Aug. 25 2023
Guitar Zeus (Kulick / Thayer)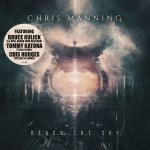 CHRIS MANNING July 14, 2023
Reach The Sky (Bruce Kulick)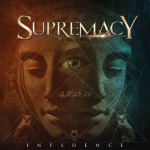 SUPREMACY June 30, 2023
Influence (Bruce Kulick)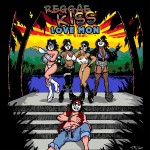 REGGAE KISS June 16, 2023
Love Mon (Kiss Tribute)




News Archives