NEWS UPDATE : August 2023

Augustus 30 : Watch: Original KISS drummer PETER CRISS performs 1930s classic at New Jersey Charity event


From :

blabbermouth.net
Original KISS drummer Peter Criss played an impromptu version of the 1930s classic "Sing, Sing, Sing (With A Swing)" at the 15th annual Beauty Ball, presented by The Beauty Foundation For Cancer Care, on August 26 in Eatontown, New Jersey. Joe Piscopo was the special guest host and performer at the event, which honored DonnaLyn Giegerich-Zapcic (posthumously) accepted by Thomas Zapcic. Additionally, the Beauty Ball honored Ann Mazza with the 2023 Unsung Hero Award and Daniel Ranger with the 2023 Peter Criss Man Of Courage Award.

Video of Peter Criss' performance can be seen below (courtesy of Neil Davis and Ed Shin).


Augustus 29 : BRUCE KULICK, MARTY FRIEDMAN, BILLY SHEEHAN, JOEL HOEKSTRA and others featured on DARIO IMAZ' upcoming charity album "Vox Popurrí - Vol. I"


From :

bravewords.com / darioimaz.com
Darío Imaz has teamed-up with a talented crew of all-star international musicians to create one of the largest charity albums ever seen in Latin-America. In partnership with the Mamis Solidarias foundation, this album will improve the lives of vulnerable and underprivileged children in Argentina in the hopes of transforming their future.

Says Darío: "This is another example of just how compassionate, unified, and thoughtful the rock community can be when there are those in need."
Packed with emotion, tight harmonies, and featuring some of the best musicians in the world, "Vox Popurrí - Vol. I" is a must-have for any rock lover. When the album ends, you'll either regret never learning Spanish or find yourself singing along with the catchy songs already. Experience the most far-reaching collaboration in Latin-American rock history!

Vox Popurrí - Vol. I will be released on September 15 via all digital streaming platforms. Pre-save the album here, and watch a video for the song, "No Va Más", below.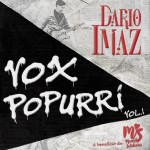 Vox Popurrí - Vol. I featuring Marty Friedman, Billy Sheehan (Mr. Big, The Winnery Dogs), Bruce Kulick (KISS), Joel Hoekstra (Whitesnake), Derek Sherinian (Dream Theater, Alice Cooper), Alex Staropoli (Rhapsody Of Fire), Oliver Wakeman (YES), Brad Divens (Souls at Zero, Wrathchild America), Chloe Trujillo, Walfredo Reyes Jr. (Santana, Chicago), Adrián Barilari (Argentina's rock legend, singer of Rata Blanca), Nico Borie (Chilean YouTuber with more than 1.6M subscribers), Cristian Lapolla (from A.N.I.M.A.L., one of the biggest metal bands in Latin America), Tano Romano (Founder member of Hermética, legendary band in Argentina ), Kyle Brian (Vigil Of War), Wojtek Deregowski (Tina Karol), Florencia Alba (Daraa), and many more.

Born in Argentina, Darío Imaz spent his childhood with a guitar in one hand and a book in the other. At 14, he was already touring with metal bands nation-wide, and at 18 he was a session guitarist for the Mapuche musician Juan Namuncurá.

Attracted by the cultures of the world, Darío traveled extensively to remote places in the Middle East and East Asia. Afterward, he settled down in Japan where he has lived since 2009.

Bent on developing a singular sound of his own after playing in multiple bands, Darío began to create his solo project, influenced by the diverse music he had experienced around the world.

Darío Imaz stands out most for his versatility when composing, including in his repertoire of music everything from electronic sounds (EDM) to melodies influenced by traditional Japanese music.

Darío's artistic development is also multifaceted. Upon arriving in Japan, he began developing a career in acting and modeling that led him to act in numerous Japanese TV shows and renowned films. He has had the honor of acting alongside Kristen Stewart and Nicholas Hoult, and has been directed by Takeshi Kitano, a leading director of Japanese cinematography. In May 2021, he published his first book, GEOILUSIÓN, in which he recounts his travels through almost 50 countries.

After releasing two self-produced albums (writing, playing, and mixing all instruments on his own), Darío's new album Vox Popurrí - Vol. I showcases his peak artistic inspiration and motivation.


Augustus 17 :
Teaser/sample of "Who Wants To be Lonely" 2023 by Jean Beauvoir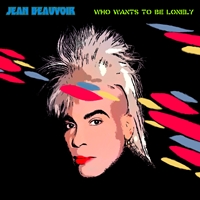 From : kissfaq.com (aceclone)

Jean Beavoir recorded his own rendition of "Who Wants To Be Lonely" for our upcoming album "Buffalo Rock City II." The song will debut at the Mexico "KISS Lounge" 20th Anniversary on September 1st & 2nd, as part of a limited edition CD single (includes 3 other tracks from "Buffalo Rock City" remastered for the single). Jean will have the CDs for sale in person.







Augustus 6 : Carmine Appice's Guitar Zeus 25th Anniversary featuring Bruce Kulick and Tommy Thayer is getting rereleased on August 25th


From :

Jeff Nemets (KRR facebook group) / Kiss Related Recordings
Carmine Appice's "Appice's Guitar Zeus 25th Anniversary" featuring Bruce Kulick and Tommy Thayer is getting re-released on August 25th in separate CD and vinyl editions.
Carmine Appice's "Appice's Guitar Zeus 25th Anniversary" was originally released December 2021 as a 4LP + 3CD boxset only.
The separate 3CD and 4LPvinyl editions are now listed for presale on popmarket.com and Amazon.com.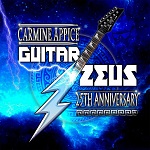 As drummer for Vanilla Fudge, Carmine Appice set the grooves for the groundbreaking band's 1967 psychedelic debut. Post-Fudge, Bogert and Appice formed Cactus (seen as an influence on King's X and Van Halen). Post Cactus, the rhythm section found Grammy-winning Guitar Hero Jeff Beck to form the first supergroup: Beck, Bogert & Appice (BBA). One of the premier showmen in rock, Appice became known worldwide for his astonishing live performances, in addition to becoming a highly soughtafter session drummer (for example Paul Stanley's 1978 solo album), recording with countless artists throughout his career. In '76, he joined the Rod Stewart Band, touring, recording and writing two of Stewart's biggest hits, "Do Ya Think I'm Sexy" and "Young Turks". He would go on to form King Kobra, tour with Ozzy Osbourne and Blue Murder with John Sykes (Whitesnake) and Tony Franklin (The Firm). Guitar Zeus 25th Anniversary is a massive collection of 4 LP's / 3CD's with 35 tracks in all featuring Bruce Kulick, Slash, Brian May, Ted Nugent, Yngwie Malmsteem, Neal Schon, Richie Sambora, Zakk Wylde and many, many more. Plus 2 never released tracks featuring Tommy Thayer of KISS and Derek Sherinian (ex Dream Theater). This is the ultimate collection for any guitar enthusiast, there is nowhere else you can find this many guitar greats on one released!




last update : 2023-08-31




New Releases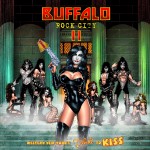 BUFFALO ROCK CITY II
Tribute To KISS October 31, 2023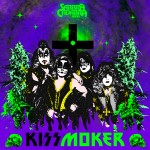 KISSMOKER Sept 15, 2023
A Stoner Rock Tribute To KISS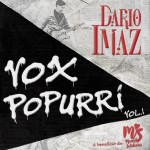 DARIO IMAZ Sept 15, 2023
Vox Popurrí - Vol. I (Br.Kulick)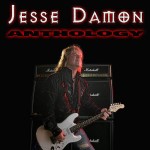 JESSE DAMON August 2023
Anthology (Gene Simmons)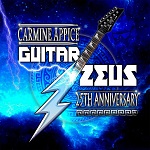 CARMINE APPICE Aug. 25 2023
Guitar Zeus (Kulick / Thayer)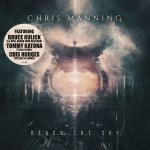 CHRIS MANNING July 14, 2023
Reach The Sky (Bruce Kulick)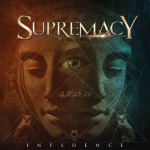 SUPREMACY June 30, 2023
Influence (Bruce Kulick)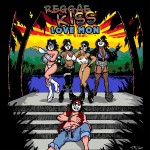 REGGAE KISS June 16, 2023
Love Mon (Kiss Tribute)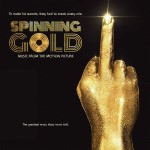 Spinning Gold April 22, 2023
Music From The Motion Picture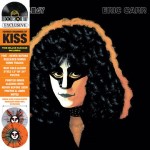 ERIC CARR April 22, 2023
Rockology (2LP / 1CD reissue)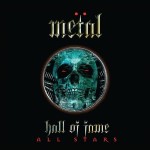 V/A (Bruce Klulick) March 2023
Metal Hall of Fame All Stars




News Archives