NEWS UPDATE : March 2016

March 20 : A Tribute To PETER CRISS & KISS - Faith & Will CD release
From : Jéan Boomer Grenier
FOR IMMEDIATE RELEASE :
Today is a great day for KISS fans and rock music fans alike. A Tribute to Peter Criss and KISS - Faith And Will Vol. 1 ; will be released April 4th from Boomerjnk Music in both Digital downloads and Physical CD formats. Also a limited edition deluxe package containing a bonus autographed 8x10 from all the musicians on the CD, a pair of commemorative "CATMAN" drumsticks and more. This 16 song disc release is packed with some greatest hits, B-side favorites and deep KISS Kuts for the most die hard fan.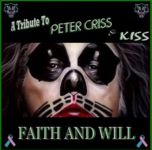 Tracklist :
- Strange Ways
- Take Me
- Deuce
- Love Her All I Can
- Larger Than Life
- Getaway
- I Want You
- Plaster Caster
- All American Man
- 100,000 Years
- Detroit Rock City
- Watching You
- Love Gun
- Hard Luck Woman
- Almost Human
- Black Diamond

(3:06)
(2:43)
(3:32)
(2:39)
(3:44)
(2:44)
(3:20)
(3:26)
(3:23)
(3:29)
(3:26)
(3:43)
(3:08)
(3:26)
(3:14)
(5:47)
For more info and ordering info please visit www.facebook.com/petercrisstributecd

Jéan "Boomer" Grenier (BOTTOMS UP, SCARAB, & formally of THE HOUNDS OF HASSELVANDER with Joe Hasselvander of RAVEN) and Vinny Nault (CLOSE RANGE) decided to record some KISS songs but for a purpose. They both have dealt, and are still dealing with the devastating and horrible disease of cancer in their families as well as everyone that participated in this project. They wanted to do something that could help make a difference no matter how big or small. The effort is what counts...right? They decided that since the music of KISS has helped them though their own lives and made an impact, maybe they could help others with these classic songs that their rock heroes created.
As the recording process continued the light bulb goes off. Two of the most influential drummers in KISS have both dealt with cancer. Unfortunately Eric Carr lost his battle but Peter Criss has since won. They decided to make the first CD with all classic renditions of classic KISS songs and as tribute to a legend who fights for a cure and continues to draw awareness to this disease. Mr. Peter Criss.
Peter has been extremely instrumental in their, and all the musicians on this CD's music careers. More importantly and inspiration to never give up and always fight. Wether it be for a small life accomplishment, a dream, or cure of a disease to continue life..
Peter has expressed all of this openly and publicly through his voice and his music.
They all wish Peter and all those who battle against this dreaded disease continued success in their fight.
To all of those (KISS fans or not) that have been affected by someone that continues the battle against cancer or for those that have passed.... This CD is for you!
Please consider helping with the cause to raise money for cancer research and hopefully a cure. 100% of the proceeds of this CD will be donated to a worthy cancer foundation in the name of THE KISS ARMY or to individuals directly!! All the artists on this effort thank you for your support and hope you enjoy what is on the CD, and the versions of their favorite songs. Hopefully some of them will be your favorites as well.
Again, 100% of the sales of this CD will go to help cancer victims and their families in their battle against this horrible disease everyone knows to well. We all know or have been directly affected by a cancer story, a friend or family member who are fighting or that have been taken from us. We believe in strength in numbers, and that can help make this CD and project a success to help the cause. Please join us and spread the word to KISS fans and music fans everywhere. We all know KISS fans are the greatest and loyal fans in the world. Please help us to help others.

And check out this interview with Jéan "Boomer" Grenier talking about the project from the 2016 NAMM Show : CLICKING HERE.

Here is the first single on the cd :


ALRIGHT KISS ARMY & ROCK FANS AROUND THE WORLD!!!
The time has come to "PRE-ORDER" your copy of the :
Tribute To PETER CRISS & KISS - "Faith And Will" CD
CD comes in jewel case, not a slip sleeve or slim line digipak.

CD - $13.99 + $5.00(S/H) $18.99 total US ONLY
CD - $13.99 + $9.00(S/H) $22.99 total OUTSIDE US
CD Deluxe Package - $24.99 + $5.00(S/H) $29.99 total US ONLY
CD Deluxe Package - $24.99 + $9.00(S/H $33.99 total OUTSIDE US

(Deluxe CD Package Comes With "Faith And Will CD, Hand Autographed 8.5 x 11.5 Photo From All Contributing Musicians, CD Promo Postcard, & Factory Sealed Commemorative "CATMAN - "Faith And Will" Drum Sticks)
The DELUXE CD PACKAGE is LIMITED TO THE FIRST 100 ORDERS.
After That....THEY'RE GONE!!!
PRE-ORDER YOURS TODAY!!
Packages & CDs will start shipping on April 4th!

To Order With PAYPAL :
Please send total cost listed above and state in message section your CD Quantities and/or Deluxe Packages and Shipping info to : faithandwill@yahoo.com

To Order With A Check Or Money Order (US ONLY)
Please send a private message for info and mailing address
Digital Download Info Coming Soon!!

WE THANK YOU FOR YOUR SUPPORT IN OUR FIGHT AND HOPE YOU'LL HELP US...
HELP OTHERS IN NEED!


March 8 : Graham Bonnet CD reissue featuring Bruce Kulick


From :

blabbermouth.net
Graham Bonnet's solo records "Line-Up" (1982), "Graham Bonnet" (1977), "No Bad Habits" (1978), "Here Comes The Night" (1991), "Underground" (1996), "The Day I Went Mad" (1999 featuring BRUCE KULICK on bass) and the "lost" 1974 album "Back Row In The Stalls" are being reissued via Hear No Evil Records. All discs feature unreleased demos, B-sides, and outtakes as well as extensive liner notes by renowned rock journalist Malcolm Dome.

If that isn't enough, there are also plans to reissue the 1993 "Afterlife" record from BLACKTHORNE (the band formed by Graham, Bob Kulick, and ex-ALCATRAZZ keyboard player Jimmy Waldo ; and a guest appearance by BRUCE KULICK), with a ten-track disc featuring previously unheard BLACKTHORNE compositions.


March 1 : VVI singer Robert Fleischman will release a new solo album later in 2016, featuring VVI drummer Bobby Rock


From :

Robert Fleischman
Former Vinnie Vincent Invasion singer ROBERT FLEISCHMAN will release a new solo album later in 2016, with guest stars including his former Vinnie Vincent Invasion band mate drummer Bobby Rock (Nelson, Lita Ford), Frankie Banali, Buddy Rich, Chip Z'Nuff, George Lynch, and lending their talents to the record.

On his website Robert Fleischman wrote:

"There will be no SKY music this year - maybe around this time next year. Instead I will be doing a solo album with many different musician friends that I have known through the years. Plans for recording will be in April / May in Los Angeles and will be filming also.

"Friends who have confirmed for the project: Frankie Banali (Quiet Riot), Bobby Rock (Vinnie Vincent Invasion, Nelson, Lita Ford), Gregg Potter, Buddy Rich, George Lynch (Lynch Mob, Dokken), Monte Pittman (Madonna, Prong), Rusty Anderson (Paul McCartney band), Chip Z'Nuff (Enuff Z'Nuff) Tony Franklin, and more great players to be announced as they confirm... and someone from Journey on drums?"

"I'm very excited about the project and I think you're going to like it."


last update : 2016-03-31


New Releases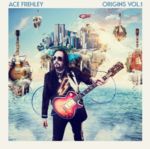 ACE FREHLEY April 15, 2016
Origins Vol. 1 (cover album)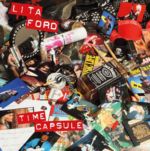 LITA FORD April 15, 2016
Time Capsule (Simmons / Kulick)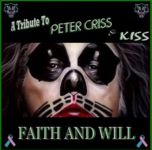 A Tribute To PETER CRISS & KISS
Faith & Will April 4, 2016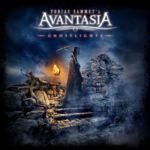 AVANTASIA January 29, 2016
Ghostlights (Bruce Kulick)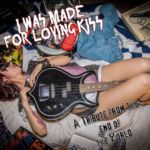 I Was Made For Loving KISS 2016
Tribute From The End Of The World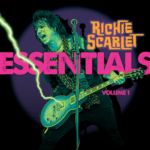 RICHIE SCARLET December, 2015
Essentials Volume 1 (Ace Frehley)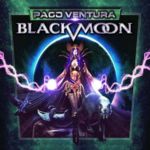 PACO VENTURA October 30, 2015
Black Moon (Bruce Kulick)


click album cover to buy !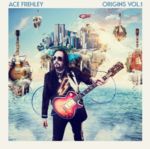 Click here to buy
ACE FREHLEY : Origins Vol. 1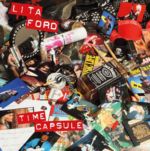 Click here to buy
LITA FORD : Time Capsule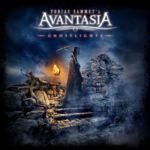 Click here to buy
Tobias Sammet's AVANTASIA
Ghostlights


News Archives