NEWS UPDATE : April 2017

April 28 : ENDLESS BOOGIE - Back In '74 (KISS inspired song)


From :

npr.org / KISS Related Recordings
American rock band ENDLESS BOOGIE will release their 5th studio album "Vibe Killer" on May 19, 2017. The album features a KISS' inspired song entitled "Back In '74".

ENDLESS BOOGIE is formed in 1997 in Brooklyn, New York, by Matador Records employees and a professional record collector for jamming. Initially having no plans to record or to tour, the band played their first live show in 2001.

The tale of "Back In '74," tells of a misadventure involving LSD, freak-shaming and an early, breakthrough live performance by KISS, set against the backdrop of a Kite festival and outdoor concert in St. Louis.

- HEAR 'Back In '74' at soundcloud.com
- PURCHASE 'Back In '74' at Amazon.com

April 28 : LISA LANE KULICK & BRUCE KULICK - If I Could Show You
From :
ultimateclassicrock.com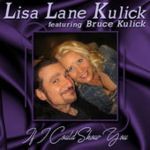 Former Kiss and current Grand Funk Railroad guitarist Bruce Kulick has teamed up with his wife Lisa Lane Kulick to release a brand-new single, "If I Could Show You."

The song, marks the first time the couple has released an original composition together. In an exclusive interview, they talk about the challenges of combining their differing musical styles together.

The couple's 2014 wedding provided the spark for their first collaboration together. "She made a suggestion," Bruce explains. "She played a song for me that Barbara Streisand used at her wedding, called 'I Dreamed Of You.'"
They decided to record their own version to use for the ceremony.
The ceremony was also the first time "If Could Show You" was played in public.

"One night we were just listening to different songs that didn't make the cut for [Bruce Kulick's 2010 solo album] BK3, and I said, 'Why didn't you do that one?'"
Lisa remembers. "He said there were already too many ballads. I told him one day I would love for you to put that on your next solo CD, or I would love to sing it sometime. So, we called on our friend Andrew London to help finish the lyrics and sing and play the song on piano. And that was the song that played as I walked into the wedding with my son."
Eventually, the couple decided to record their own version of the track, a decision Bruce did not take lightly. "I know my wife could sing; I know she loved rock. I knew she loved Kiss. We played at the Rock and Roll Fantasy camp, we did "Somewhere Over the Rainbow," and everyone was like 'oh my God, your wife is amazing,' that kind of thing. But entering my world with this song, that was a very serious turn of the page, and something that really needed to be handled in a bigger way. I believe in my wife, and I love her voice, but this is the first time it was going to be us, and not a homage to a standard. This is an original song."
After initially considering recording the song acoustically, the Kulicks decided to go all-out by adding bass and drums. "The biggest struggle was putting the ingredients together, and at the same time being honest with ourselves and organic with it," recalls Bruce. "The worst thing would have been for Lisa not to be Lisa, or for me to totally get out of her way and not to play melodically and passionately the way I like to play lead guitar."

Read the entire interview CLICKING HERE.


April 10 : 7th HEAVEN "Rock Medley 1" - "Shout it Out Loud"


From :

7th HEAVEN band
7th HEAVEN just released a video for their NEW "Rock Medley 1, which contains :
Home Sweet Home - Motley Crue
Heaven - Warrant
Dream On - Aerosmith
Slow and Easy - Whitesnake
Highway to Hell - AC/DC
Youth Gone Wild - Skid Row
In My Dreams - Dokken
All She Wrote - Firehouse
Rock You Like A Hurricane - Scorpions
Enter Sandman - Metallica
Dance The Night Away - Van Halen
Round and Round - Ratt
Sweet Child of Mine - Guns and Roses
Nothing but a Good Time - Posion
Crazy Train - Ozzy Osbourne
Shout it Out Loud - KISS (ca. 10:13)
Let It Go - Def Leppard
You Got Another Thing Coming - Judas Priest
Come on Feel The Noise - Quiet Riot
We're Not Gonna Take It - Twisted Sister
Kickstart My Heart - Motley Crue
Run to the Hills - Iron Maiden
Stairway to Heaven - Led Zeppelin


last update : 2017-04-30


New Releases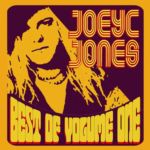 JOEY C. JONES April 29, 2017
Best of Volume One (Mark St. John)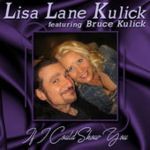 LISA LANE & BRUCE KULICK
If I Could Show You April, 2017



SHAMELESS (Eric Singer)
The Filthy 7 April 5, 2017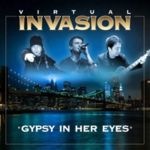 VIRTUAL INVASION March, 2017
Gypsy In Her Eyes (Vinnie Vincent)


click album cover to buy !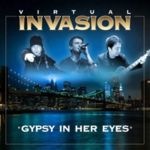 Click here to buy
VIRTUAL INVASION
Gypsy In Her Eyes


News Archives