NEWS UPDATE : January 2018



January 27 : Gene Simmons and Ace Frehley song titles revealed ..


From :

KISSfaq
Gene Simmons and Ace Frehley revealed at the Miami Vault Experience that the two songs they did for Ace Frehley's next album are "Your Wish is My Command" and "I'm Nothing Without You".

January 20 : VINNIE VINCENT "Archives" box set ...
From :
KISS Related Recordings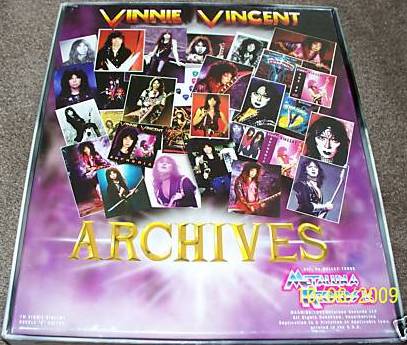 On Friday, January 19, 2018 former KISS guitarist Vinnie Vincent gave his first public interview in more than two decades at the Atlanta KISS Expo.
During the Q&A the "Archives box set" was mentioned :
Vinnie Vincent responded : "I am so sorry that I caused you to stop believing in me." Says he has been working to finish it over the last three months and hopes to finish it in 2018.
"Everyone who did buy it will get two copies and some really nice personal gifts from me as a thank you, and an 'I'm sorry, please forgive me' gift."

One of the other topics was that Vinnie Vincent's 1991/1992 co-written song "I Wanna Live" appears on Gene Simmons "The Vault".
Vinnie Vincent : "I have an e-mail address that I hadn't checked in about five years. It was an e-mail I only used for certain things that were going on business-wise, and once that business was done, I never checked it anymore. I don't know what caused me to do this - forces sometimes, they compel you to do something, you don't know why - Christmas night, I said, 'I better check this e-mail, just to see if it's still there.' I see three e-mails from Gene. I say, 'Isn't that great? How nice. I wonder what I did wrong now. [Laughs] I wonder what he's yelling me at for now.' I'm looking at the dates of these e-mails, and they're from June and July. This is Christmas night. I opened it up and it had to do with [Simmons's recently released box set] 'The Vault'. We had written a lot of songs during the 'Revenge' era, and I think there's one on there — one of my favorite songs, my own personal favorite songs, 'I Wanna Live'. This was June; he sent me another one two weeks later and gets no answer from me. Then he sends me another one in July, and there's no answer from Vinnie, basically about the same thing. I said, I bet that's why he's mad at me. I read all three e-mails, and I said [imitates typing], 'I love you; I miss you; come on home,' you know? Then we started emailing again. He said, 'I'd like to have 'I Wanna Live' on 'The Vault', and invited me to Nashville and receive it on stage and to meet each other again. I said to him, 'Listen, you said some stuff about me — come on, we're past this.' I said, 'I just want you to know, I still love you. I always will. We had a lot of good things. Let's move on.' The e-mail vibe was great."

On whether he accepted the invitation to appear at Simmons's Nashville stop of his promotional tour in support of "The Vault", which will take place on April 14:

Vinnie: "Absolutely. I will show up for him."



January 5 : Gene SIMMONS The Vault - Full Tracklist Revealed!
From : genesimmonsvault.com
We know you've been waiting patiently... without further adieu, here's the complete track-listing for all 10 discs and the bonus disc. Over 150 songs revealed!

click image to enlarge
| | | |
| --- | --- | --- |
| Disk 1 | Disk 2 | Disk 3 |
| Disk 4 | Disk 5 | Disk 6 |
| Disk 7 | Disk 8 | Disk 9 |
| Disk 10 | Bonus Disk | |


last update : 2018-01-31


New Releases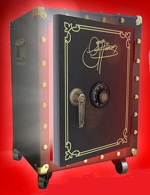 GENE SIMMONS CD Boxset
1966 - 2016 The Vault 2017/2018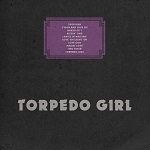 MARCEESE December 22, 2017
Torpedo Girl (KISS Tribute)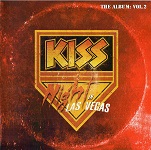 KISS NIGHT IN LAS VEGAS
The Album : Vol.2 Dec 12, 2017




KLASSIK '78 Oct. 30 2017
Side Two (KISS inspired)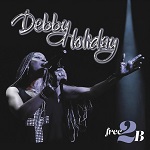 DEBBY HOLIDAY Oct. 10 2017
Free2B (Bruce Kulick)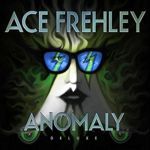 ACE FREHLEY October 6, 2017
Anomaly - deluxe edition 2017




click album cover to buy !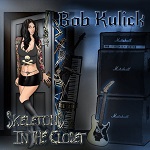 Click here to buy
"Skeletons In The Closet"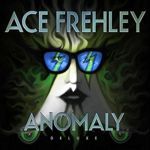 Click here to buy
ACE FREHLEY - Anomaly
CD deluxe (2017)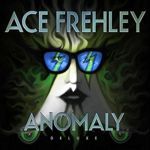 Click here to buy
ACE FREHLEY - Anomaly 2LP picture disc deluxe (2017)


News Archives