NEWS UPDATE : September 2018



September 21 :
BLUE RUIN covers "Turn On the Night" featuring Bruce Kulick


From :

Alexx Michael / Anna Monteith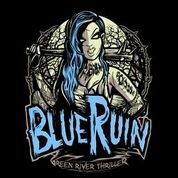 All-girl punk rock unit from Auckland, New Zealand BLUE RUIN recorded a cover of the legendary Kiss Classic "Turn On the Night" for the upcoming "Green River Thriller" EP.

The track features a very special guest appearance by the one and only Bruce Kulick from KISS on lead guitars.

LINK : BLUE RUIN facebook page

Label: RSR Music / Cargo Records
Catalog no.: RSR1999779
Release date: October 12, 2018 (compact disc)


September 8 : KISS Tribute album reissue with new title.
From :
KISS Related Recordings
On October 19 DEADLINE MUSIC will release the KISS Tribute album "Pure Fire - The Ultimate KISS Tribute" as a CD + DVD set.
Actually this release is a reissue of the 2004 tribute album "Spin The Bottle", which was released as a CD + DVD set too.

Bruce Kulick is playing guitars on "God Of Thunder".
On the 2018 release, instead of Bob Kulick, Bruce Kulick is also credited on "Shout It Out Loud" which info is wrong.




September 6 : ACE FREHLEY Guests On New KEN SHARP Album
From :
Ken Sharp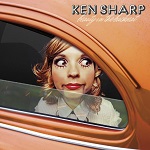 Original KISS guitarist Ace Frehley makes a guest appearance on "Beauty In The Backseat", the new album from singer-songwriter and author Ken Sharp. The disc sheds the dark, musical blood on the tracks vibe of Ken's previous release, "New Mourning", and draws deep from his Philly roots, delivering a fresh blast of infectious soul-pop and power pop. Produced by Fernando Perdomo (TODD RUNDGREN, JAKOB DYLAN, BECK) and Sharp, the record showcases mighty musical contributions from Frehley (guitar solo on "Rock Show") and another Rock And Roll Hall Of Fame legend John Oates ("Philly Kind of Night") along with UTOPIA's Kasim Sulton ("Mona Lisa Smile").

The 16-track album traverses a wide musical terrain and a myriad of lyrical themes. "Rock Show" delivers the intoxicating joy of getting your band on the concert stage; "Pull The Strings" is a quirky story of an adult in his mid-40s who can't survive without his ventriloquist dummy by his side ("Pull The Strings"), the death of David Bowie is explored on "The Day That David Bowie Died"; "Sinking" chronicles the transformative power of loss while "Listen To Me" is a plea for unity in a world torn apart by social and political tumult and divisiveness.

"Being a Philly boy with my ear permanently glued to the radio dial, the sound of Philadelphia etched its indelible mark on my musical DNA," says Sharp. "Being able to work in the studio with John Oates, someone whose music was the soundtrack of my youth, was a supersonic blessing of brotherly love! Another full-circle moment for me, being a huge fan of KISS since I was a kid, I was thrilled that Ace Frehley laid down a solo on the opening track, titled, appropriately enough, 'Rock Show'."

"Beauty In The Backseat" is Sharp's fifth album. He is a seasoned live performer who's recently landed high profile gigs opening for John Waite, David Cassidy and THE BABYS and headlined The Troubadour in Hollywood, California.


September 5 : THOMAS ZWIJSEN & BRUCE KULICK "Forever (video)


From :

Thomas Zwijsen
Dutch classical guitar virtuoso Thomas Zwijsen has release his seventh solo album "Nylon Metal". The double CD contains acoustic arrangements of metal and rock songs by Iron Maiden, KISS, Metallica, Deep Purple, Helloween, Led Zeppelin, Dream Theater, among 3 original compositions by Thomas Zwijsen. A video featuring Thomas and Bruce Kulick performing an acoustic rendition of the KISS song "Forever" can be found below.



September 1 : Marksman Lloyd drops 'Gene Simmons' music video
From :
marksmanlloyd.com

Rising Perth (Australia) rapper Marksman Lloyd just released his highly anticipated music video to infectious single "Gene Simmons".

Directed by Angelo Dicarlo at one of his favorite local coffee spots, 16 Ounces, the clip is a date turned dance party starring model and activist Angeline Faith.

"Gene Simmons was the first 'happy love song' I've probably ever written, so I wanted to make a clip that had that playful, nonchalant nature," says Lloyd.

"I'm awkward as hell in real life so why not just show that in the clip and have some fun with it."

Released from last years EP Portals, the single highlights his unique flow, melodic progression and refreshing charisma.

Lyrically, "Gene Simmons" is an affirmation of love and the ridiculousness of the whole dance. The song originally came to Marksman in a dream (a self-confessed rare occurrence) while he was traveling throughout South East Asia and nailed it in the studio as soon as he returned."


last update : 2018-09-30




New Releases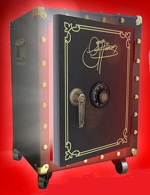 GENE SIMMONS CD Boxset
1966 - 2016 The Vault 2017/2018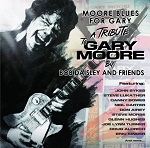 Moore Blues for Gary Oct. 26
Gary Moore Tribute (Eric Singer)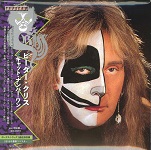 CRISS October 24, 2018
Cat # 1 (Japanese CD reissue)



PURE FIRE October 19 2018
The Ultimate KISS Tribute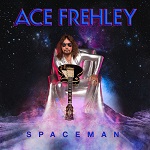 ACE FREHLEY October 19 2018
Spaceman (feat. Gene Simmons)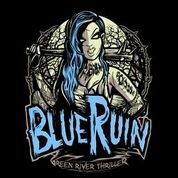 BLUE RUIN October 12 2018
Green River Thriller (Bruce Kulick)



WALDO & ROSEN Sept. 28 2018
Voices From The Past (Thayer)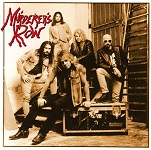 MURDERER'S ROW Sept.21 2018
2CD Expanded (Bruce Kulick)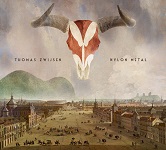 THOMAS ZWIJSEN Sept. 3 2018
Nylon Metal (feat. Bruce Kulick)


News Archives