NEWS UPDATE : October - December 2018



October 16 : MARIUS DANIELSEN's Legend of Valley Doom Part 2 featuring Bruce Kulick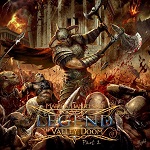 From :

Crime Records
On November 30th 2018, Crime Records will release Marius Danielsen's Legend of Valley Doom Part 2.
The album features a long list of guest musicians, including Bruce Kulick, Jennifer Batten (ex-Michael Jackson), Michael Kiske (Helloween, Avantasia), Tim Ripper Owens (ex-Judas Priest), Vinny Appice (ex-Dio, ex-Black Sabbath) among others.

The album will be available on all major streaming and download services and both as CD and 2xLP.
Physical editions contain a bonus track.


October 15 : ACE FREHLEY 'Rockin' With the Boys' video premiere


From :

KISS Related Recordings

'Rockin' With The Boys' The anthemic track off the upcoming album "Spaceman".


October 11 : ACE FREHLEY guests on ALTITUDES & ATTITUDE album


From :

Blabbermouth.net
ALTITUDES & ATTITUDE, the project featuring ANTHRAX bassist Frank Bello and MEGADETH bassist David Ellefson, will release its debut album, "Get It Out", on January 18, 2019 via Megaforce.

A kind of rock 'n' roll primal-scream therapy, "Get It Out" is the result of nearly four years of writing and recording sessions — and decades of touring, searching, striving and living. "I've learned that writing songs is very cathartic," says Bello, who has long made songwriting a daily practice. When ANTHRAX is off the road, he tries out new material at open mics around New York City. "A lot of these lyrics are about the inner struggles of my life, and about the rage that has built up from my life experiences — my brother's murder; my father abandoning my family when we were young, leaving us with no funds to pay the bills," he says. "The ups and downs of life in general. I've always had an anger inside that music really helps me deal with."

"The album has the perfect title," Ellefson adds. "This is music that has been living inside of us for so long. There's a big musical part of each of us that doesn't get heard anywhere else."

Boasting a deep bench of guest stars, including ACE FREHLEY (ex-KISS; the track "Late"), Gus G. (OZZY OSBOURNE, FIREWIND), Nita Strauss (ALICE COOPER), Christian Martucci (STONE SOUR) and Satchel (STEEL PANTHER), the record also represents the fulfillment of a lifelong but little-known ambition for two uniquely gifted artists.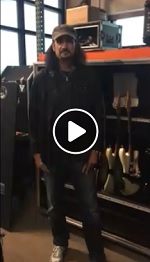 October 5 : BLUE RUIN
Special Video Message from Bruce Kulick


From :

Alexx Michael / Anna Monteith
KISS Legend Bruce Kulick played lead guitars on the new version of the KISS Classic "Turn on the night" by Blue Ruin which will be released next week thru iTunes, Spotify and all other digital platforms on their debut EP "Green River Thriller". CD's will be available worldwide thru RSR Music / Cargo Records on Amazon and many other selected stores

produced by Alexx Michael & Anna Monteith

LINK : BLUE RUIN facebook page
LINK : BLUE RUIN - Special Video Message from Bruce Kulick

Label: RSR Music / Cargo Records
Catalog no.: RSR1999779
Release date: October 12, 2018 (compact disc)


last update : 2018-10-31




New Releases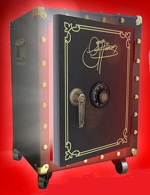 GENE SIMMONS CD Boxset
1966 - 2016 The Vault 2017/2018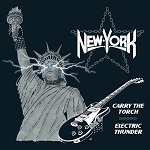 NEW YORK (Eric Carr) 2018
Carry The Torch / Electric Thunder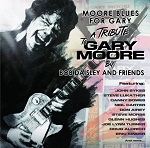 Moore Blues for Gary Oct. 26
Gary Moore Tribute (Eric Singer)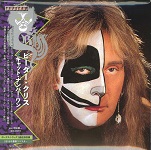 CRISS October 24, 2018
Cat # 1 (Japanese CD reissue)



PURE FIRE October 19 2018
The Ultimate KISS Tribute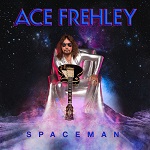 ACE FREHLEY October 19 2018
Spaceman (feat. Gene Simmons)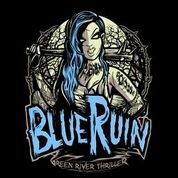 BLUE RUIN October 12 2018
Green River Thriller (Bruce Kulick)




click album cover to buy !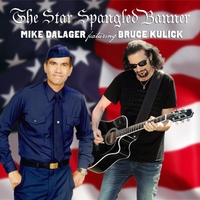 Click here to buy
MIKE DALAGER - The Star Spangled Banner (feat. Bruce Kulick)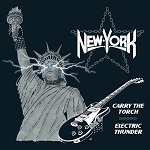 Click here to buy
NEW YORK
Carry The Torch / Electric Thunder
Click here to buy
Pure Fire
The Ultimate KISS Tribute (2018)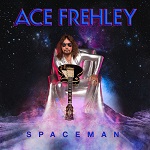 Click here to buy
ACE FREHLEY : Spaceman
(vinyl LP)


News Archives