NEWS UPDATE : June 2020



June 26 : CHRIS JERICHO teams up with BRUCE KULICK for cover of KISS' 'Heart Of Chrome'


From :

Blabbermouth.net
The new rock "supergroup" KUARANTINE, featuring FOZZY frontman and multi-hyphenate superstar Chris Jericho, has released its latest KISS cover, "Heart Of Chrome", the follow-up to its May debut "No No No". The new single, available at Amazon.com via Madison Records with distribution by The Orchard, features former KISS guitarist Bruce Kulick as a special guest joining Jericho (vocals), drummer Kent Slucher (LUKE BRYAN), guitarist Joe McGinness (KLASSIK '78) and bassist PJ Farley (TRIXTER).



June 22 : KIDS IN SATAN'S SERVICE featuring members of DEADBIRD, DANGEROUS TOYS, NECROT cover KISS "All Hell's Breakin' Loose"


From :

Kiss Related Recordings
The KISS Klassic "All Hell's Breakin' Loose", from the 1983 album Lick It Up, is brought to you from all corners of the United States by members of Rwake, Deadbird, Dangerous Toys, Howling Sycamore, Necrot, Saviours, Darsombra, Meatjack, and Burnout & The Horde - collectively known as Kids In Satan's Service.


Kids In Satan's Service / K.I.S.S. is...
Jason McMaster: Vocals
C.T. : Vocals
Darsombra: Vocals
John Hopkins: Guitar
Sonny "Hot Lix" Reinhardt: Guitar
Reid Raley: Bass
Jeff Morgan: Drums, Guitar, Studio Sorcery & Mix Mastery
Frank Huang: Video Voodoo

June 8 : Ace Frehley working on new material


From :

Ace Frehely (facebook)
Ace Frehley announced that he is currently working on original material for his new album, which is planned to be released in 2021.

"Just want to say Hi to all my fans, since it's been a while. Hope you're all healthy, happy, and safe… I've been working on a new studio record for next year, since all my concerts have been postponed.

June 4 : CHARLIE BENANTE and JOHN 5 cover's KISS's 'Mr. Speed'


From :

Blabbermouth.net
ANTHRAX drummer Charlie Benante has teamed up with ROB ZOMBIE guitarist John 5, TRIXTER bassist P.J. Farley (TRIXTER) and KUARANTINE guitarist Joe McGinness to record a "quarantine" cover version of the KISS song "Mr. Speed".

Benante uploaded a video of the performance to his YouTube channel, writing in an accompanying message: "This has always Been a favorite from the Great 'Rock and Roll Over' album. According to Paul: It's was written about having all the lines and know-how to pick up a woman quickly !


last update : 2020-06-30




New Releases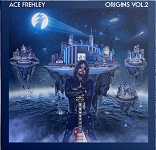 ACE FREHLEY
Origins Vol. 2 Sept.18, 2020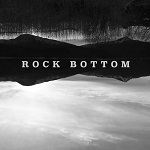 MARCEESE (Tribute To KISS)
Rock Bottom July 10, 2020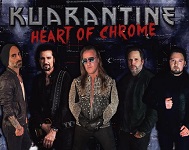 KUARANTINE (Bruce Kulick)
Heart Of Chrome June 2020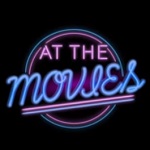 AT THE MOVIES (B.Kulick) We Don't Need Another Hero 2020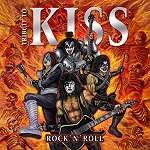 Rock 'n' Roll March 18, 2020
Tribute To KISS (vinyl album)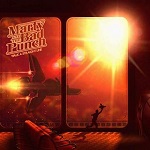 Marty And The Bad Punch 2020 Walk A Straight Line (B.Kulick)




click album cover to buy !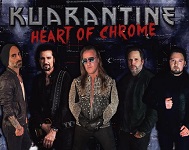 Click here to buy
KUARANTINE : Heart Of Chrome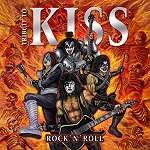 Click here to buy
Rock 'n' Roll - Tribute To KISS


News Archives