NEWS UPDATE : March 2021



March 19: new SHAMELESS single and video feat. Bruce Kulick out


From :

Alexx Michael
Glam Rockers Shameless have released a video for their new single "Live Your Dream." The track features Charlotte Tybalt (Blue Ruin) on vocals, Frankie Muriel on backing vocals, BC and Bruce Kulick on guitars, Alexx Michael on bass, Brian Tichy on drums and Frank Meyer on keyboards and backing vocals.


"Live Your Dream" celebrates the release of Looking Inside, the 500 page definitive history of the DeLorean written by Shameless band leader Alexx Michael. Released as a limited edition of only 300 picture discs, Live Your Dream is a prelude to the new Shameless album to be released later this year. Only 300 copies of this limited edition Live Your Dream picture disc will be released worldwide in June 2021. Additional tracks feature Shameless hits plus covers of "East Down And Bound" from the Smokey & The Bandit movie and Billy Ocean's "Get Out Of My Dreams." Guest musicians include Bruce Kulick (Kiss), Jaret Reddick (Bowling For Soup), Keri Kelli (Slash, Alice Cooper), Traci Guns & Steven Riley (L.A. Guns) & more.

TRACK LISTING : >>for full album details click here<<
A1. Live Your Dream (new song : featuring Bruce Kulick)
A2. U & I
A3. Get Out Of My Dream
A4. Nonstop City
A5. Web Junkie
B1. Eastbound And Down (new song : featuring Bruce Kulick)
B2. Party Tonight
B3. Live For Today
B4. You're Not Cinderella
B5. Queen For A Day

Pre-order the "Live Your Dream" vinyl picture disc by >>clicking here<<

There will also be really limited edition audio cassette. The cassette version has a brand-new remixed and remastered version of "Backseat Action" (the first song Alexx Michael ever wrote) as a bonus track.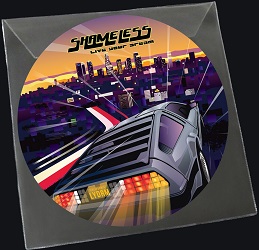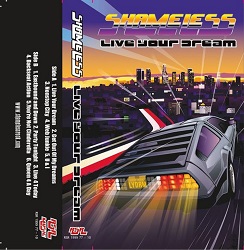 A full album release is scheduled for release later this year, see track list below.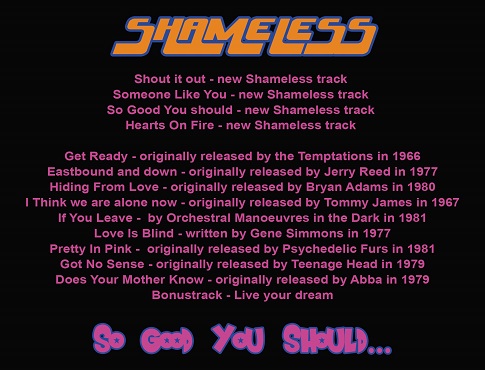 last update : 2021-03-31




New Releases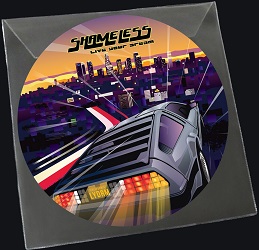 SHAMELESS (Bruce Kulick)
Live Your Dream March 19, 2021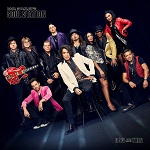 Paul Stanley's SOUL STATION
Now And Then March 19, 2021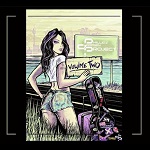 DARREN PHILLIPS (P.Stanley)
Volume Two March 13, 2021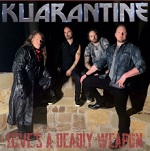 KUARANTINE February 12, 2021
Love's A Deadly Weapon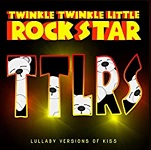 TWINKLE TWINKLE LITTLE
ROCK STAR February 5, 2021
Lullaby Versions Of Kiss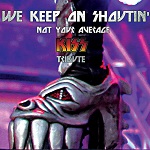 We Keep On Shoutin Dec. 2020
Not Your Average Kiss Tribute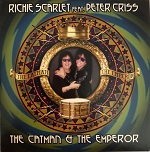 RICHIE SCARLET/PETER CRISS
Catman And The Emperor 2020




click album cover to buy !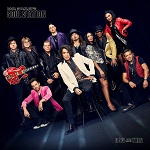 Click here to buy
PAUL STANLEY'S SOUL STATION
Now And Then (2020)


News Archives