NEWS UPDATE : December 2021

December 28
: Vinyl Writer Music' Andrew Daly recently interviewed Tommy Thayer (KISS) and Brian James Fox (White Tiger, Silent Rage)
From :
vwmusicrocks.com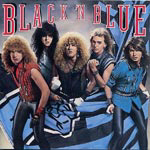 Andrew Daly recently did a couple of interviews for Vinyl Writer Music which must be interesting for regular visitors of the Kiss Related Recordings website.

Tommy Thayer provided an in-depth interview about his days in Black n' Blue during which time the band released the albums "Black n' Blue" (1984), "Without Love" (1985), "Nasty Nasty" (1986) and "In Heat" (1988). Black 'N Blue's line-up on those albums also included Jaime St. James, bassist Patrick Young, drummer Pete Holmes and guitarist Jeff "Woop" Warner.
Other topics in the interview are the writing and recording sessions with Gene Simmons for KISS' "Hot In The Shade" album, which lead to playing on and co-producing DORO's self titled 1990 album.

You can read the interview with Tommy Thayer at the Vinyl Writer Music's website.
-----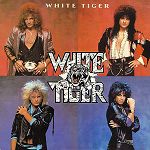 The second interview is with Brian James Fox, best know as the drummer of Kiss Related bands WHITE TIGER and SILENT RAGE.

From a young age, Brian James Fox knew he wanted to play the drums, and after moving cross-country from Milwaukee to California, cutting his teeth on the Orange County club circuit, and making his way in various cover bands to make ends meet, Fox joined forces with starcrossed guitar virtuoso, and former KISS and Black Sabbath alumni, Mark St. John, and David Donato, along with Mark's brother, Michael Norton, to form WHITE TIGER.

After eventful auditions for David Lee Roth, and Ozzy Osbourne, Fox joined the Gene Simmons backed, SILENT RAGE, and finally seemed to be on a well-deserved trajectory to stardom, before the Grunge era collided with the tail end of Hair Metal, and put things to an end once again.

You can read the interview with Brian James Fox at the Vinyl Writer Music's website.

December 24 :
Merry Christmas and Happy New Year from Bruce and Lisa Kulick !


From :

Bruce Kulick
This years annual Christmas song is very appropriate for all the travel I have been doing since the middle of 2021. Flying nearly every week, makes me really happy to be home for Christmas with my wife Lisa! Performed in our living room, all the B roll footage is from recent travels and local shops and airports. Thank you to Delta Airlines for taking good care of me during a hectic travel year. Special thanks to Lisa, for all her support and love every day!
Merry Christmas from Bruce and Lisa Kulick!
(Song written by Steve Lawrence, Eydie Gorme, and arranged by Joe Mele).

Bruce Kulick guitar
Lisa Lane Kulick vocals


December 10
: Carr Jam 21 2nd single "Love Her All I Can" released
From :
Jesper Lindgren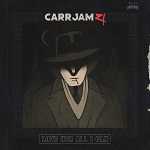 Carr Jam 21 is back with their second single from there self-titled debut EP and this track features legendary singer Jesper Binzer
(D-A-D) on lead vocals and Ryan Roxie (Alice Cooper) on guitar together with members from Bonafide, Velvet Insane and Electric Boys. The track is a cover of the KISS classic "Love Her All I Can":
"Great to be allowed to get right into an ultimate 70's number - both classic and naive at the same time. Exactly where glam rock starts to get cool!! - thank you and enjoy!" - Jesper Binzer.

Carr Jam – 21 is a project to celebrate the legacy of the late Eric Carr (KISS 1980-1991).

The people behind the project are : Dregen (The Hellacopters, Backyard Babies), Gustav Kronfelt (video producer), Jolle Atlagic (Electric Boys, The Quill), Jesper Lindgren (Velvet Insane), Ryan Roxie (Alice Cooper / Slash's Snakepit / Electric Angels), Åge Sten Nielsen (WigWam), Philip Shouse (Accept, Ace Frehley, Gene Simmons), Jesper Binzer (D-A-D) and Martin Ekelund (Bonafide).

The first single "Can You Feel It" is released November 24 - LISTEN HERE.
The second single "Love Her All I Can" is released December 10 - LISTEN HERE.
The vinyl "Carr Jam 21" EP will be released January 7, 2022.

Pre-order the "Carr Jam 21" vinyl EP from https://www.soundpollution.se/sv/shop/CJ2101.



last update : 2021-12-31




New Releases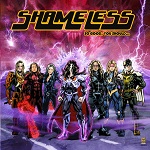 SHAMELESS (Kulick/Simmons)
So Good, You Should May 2022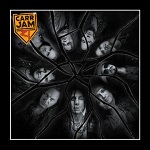 CARR JAM 21 vinyl EP
Pre-order here January 7, 2022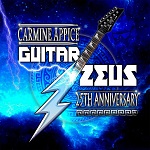 Appice's Guitar Zeus Dec 2021
25th anniversary Kulick/Thayer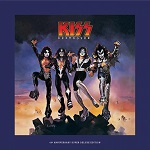 KISS - Destroyer Nov. 19, 2021
45th anniversary editions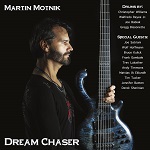 MARTIN MOTNIK Nov. 10, 2021
Dream Chaser (Bruce Kulick)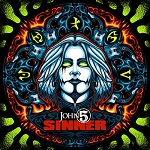 JOHN 5 October 29, 2021
Sinner (feat. Peter Criss)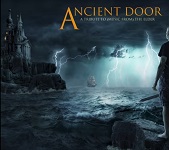 ANCIENT DOOR October 25, 2021
A Tribute To The Elder




click album cover to buy !

Click here to buy
KLASSIK '78 - Phantoms (2021)


News Archives