NEWS UPDATE : April 2022

April 30 : KISS MY CHILEAN ASS - Chilean tribute album to KISS


From :

nenroll.com / KISS Related Recordings
A new Chilean tribute album to Kiss is now available on digital platforms, where a series of national bands and artists covered some classics of the American group.

It's called "Kiss My Chilean Ass" and, among others, Dorso, Squad, Savannah, Aleste and many others participate. You can check out the full album below.

In total there are 12 Chilean bands that pay tribute to those they recognize as a vital influence in the development of their projects. Each band chose a song from the Kiss discography.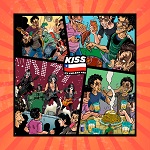 01 Sick : Almost Human
02 Aleste : Sure Know Something
03 Factor Z : I Was Made For Lovin' You
04 Back : Makin' Love
05 Nazty Gunz : Creatures Of The Night
06 Savannah : Strutter
07 The Necropolis : Killer
08 Otto Pantoja : Shock Me
09 Insigne : The Oath
10 Rival : King Of The Mountain
11 Squad : War Machine
12 Raff : Black Diamond

This project was managed and produced by the group of musicians and Kiss fans called Look It's Rock n' Roll formed by Esteban Muñoz, Gonzalo Quiroga, Christopher Sepulveda and Alvaro Araya, as well as Kiss Army Chile as a close collaborator.

They were also part of the Fyto Manga project in illustrations and Armando Muñoz in the cover design.

The album was made non-profit and only as a way to honor Kiss and demonstrate the passion of Chilean fans.



last update : 2022-04-30




New Releases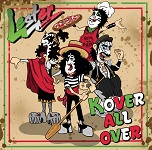 LESTER (Italian KISS Tribute)
Kover All Over May 23, 2022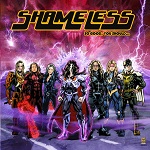 SHAMELESS (Kulick/Simmons)
So Good, You Should May 2022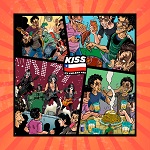 KISS MY CHILEAN ASS
Tribute album April 27, 2022




click album cover to buy !


News Archives