NEWS UPDATE : May 2023

May 30 : VINNIE VINCENT elects to look for and audition new singers while blindsiding latest singer Scott Board


From :

sleazeroxx.com

/ Scott Board / Michael Brandvold
Back in August 2017, former KISS guitarist Vinnie Vincent made headlines around the world when it was announced that he would be making a public appearance at the KISS Expo scheduled in Atlanta, Georgia, USA on January 19-20, 2018. Vincent did attend the KISS Expo and even ended up playing four songs including one with his former bandmate Robert Fleischman.

Since then, Vincent has cancelled some of his scheduled public appearances including his much anticipated comeback shows on February 8 and 9, 2019, which was to feature Jim Crean (Hair Nation, Scream Taker) on lead vocals. For the last few years, the guitarist has been hosting smaller events in Nashville, Tennessee, USA including his Merry Metal Christmas Party and Let Freedom Rock Bash. Vincent did make a live "concert" appearance at Creatures Fest in Nashville back on May 28, 2022 but that reportedly consisted of a long extended guitar "shredding" solo(s) and the guitarist then playing rhythm guitar over a backing track for the KISS classic "I Love It Loud."

On May 19 and 20, 2023, Vincent hosted a Record Listening Party in Nashville for his oft delayed next studio album reportedly titled Judgment Day (Guitarmageddon Pt. I). Following that, Vincent released a statement to the private Facebook group titled Vinnie Vincent's Euphoria which stated in part: "But my moment of happiness was jammin it out with my new singer SCOTT BOARD in our first studio shredd performance on some of my favorite songs." The statement was reposted on Board's own Facebook page on or about May 23, 2023. Board also posted a link to a Blabbermouth article titled VINNIE VINCENT Introduces His New Singer SCOTT BOARD At 'Judgment Day' Listening Party In Nashville on May 24, 2023.

Less than a week later (on May 29, 2023), two messages from Vincent were posted on the Facebook group Vinnie Vincent Legion with the first one indicating that the guitarist had yet to choose a singer and the second one indicating that he was auditioning new singers. Michael Brandvold from Michael Brandvold Marketing outlined the timing of Vincent's various announcements on his Facebook page: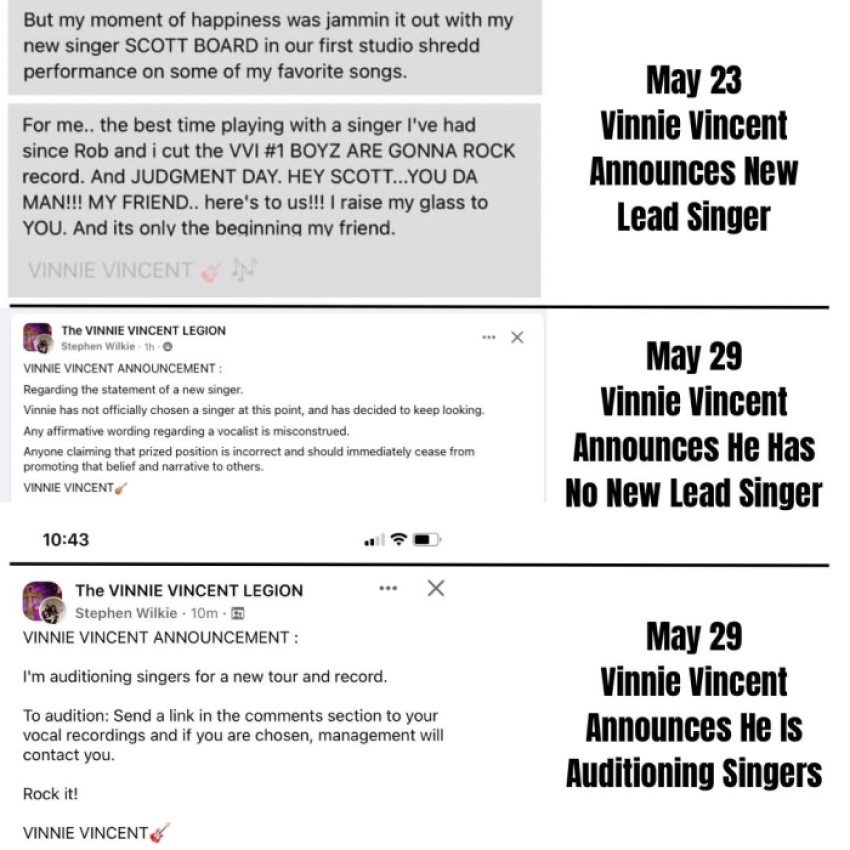 Scott Board responds to being fired by VINNIE VINCENT
Regarding the VVI situation:
As a lifetime KISS fan, I was very humbled and honored to be asked to join forces with Vinnie Vincent. Not only to sing with him at his album listening party last weekend in Nashville but I was also asked by Vinnie to become his new lead singer a few weeks ago after hearing my vocals on a number of his songs along with samples of some of my other performances.
While getting to know Vinnie, I learned we shared a love of the old blues artists and we were totally on the same page with musical direction and plans moving forward. We are both from the same ''old-school" type attitude which really excited him about us working together even more. Vinnie was very nice every time we spoke on the phone. He loved my vocals as he felt they were reminiscent of Fleischman's voice but he also wanted me to "make them my own" but still keeping the integrity of the original vocal.

There were a lot of plans Vinnie discussed with me including playing live shows, going into the studio and re-recording the "All Systems Go" album for him, as well as collaborating on new material he supposedly had ready. Vinnie introduced me as his new singer and announced all these plans to the fans attending the listening party in Nashville on May 20th.
Vinnie took me into the studio before the album listening began to help him "tweak" the sound and get it ready sound wise for the fans to hear, asking for my opinion on all aspects of the sound and making me feel a big part of his album listening process.
Vinnie and his organization were all very nice to myself and my wife both nights at the event. It was a lovely family type vibe and I enjoyed hanging with the fans and meeting all the incredible musicians also at the event.
We had a cool jam for the fans performing a few of Vinnie's favorite songs. Vinnie had a huge smile throughout the jam and he especially enjoyed playing our "Page/Plant like" back and forth call and answer breakdown during one of the songs.I was also honored that we had Leo Roritz (Sleeper Signal) and Ben Hans (Trixter) sitting in with us for the jam. What a great experience.
The fans got to see something very special and to my knowledge, hasn't happened in well over 30 years, Vinnie playing live with full band and a new singer. As a fan, I was right there with them enjoying every minute.

I really wanted to support Vinnie as a fan and as a friend to help get him back out into the music scene in a "positive" way and felt I could be a good influence. I told him repeatedly over the last month or so, that if we can start working on his plans with some forward motion and see the plans through, that it would help in silencing all the nay - sayer's and a lot of the negativity surrounding him.
Vinnie and I were in contact with each other about plans for me to come out and start re-recording ASG as recently as last week, a day after he released to the press about me being his new singer. The outpouring of love and support online from fans and all my FB friends was nothing short of humbling to me after the announcement. Vinnie even commented that the press and word of mouth from the event and announcement was exactly how he hoped it would be…..
Then... silence…..

The next thing I know I received a message from a friend stating Vinnie had released a new statement that he had not named a new singer and that the prior message about me being his new vocalist was misconstrued.
I was never contacted by Vinnie or anyone in his camp advising that anything was wrong nor was I ever informed I was no longer the singer for Vinnie. This came totally out of the blue and I'm still scratching my head as to what exactly happened.
I didn't go into any of this blindly or without knowledge of the history surrounding this artist but I honestly didn't think this would have happened at this juncture of the journey.
I didn't expect that positive responses and congratulations from my fans and friends would trigger such a negative response from him but it's the only thing I could think of that would have changed so quickly after the announcement.
This, coupled with my unwillingness to drop everything I have going on in my music to "wait" and see what happens with him
I will continue to wish Vinnie all the best going forward and continue praying for him just as I have from the very beginning and thru-out this whole process. I hope my fans and his will do the same.
I wish nothing but the best for him. In the end, I look at it as a extraordinary opportunity that Im very grateful to have experienced..

May 24 : VINNIE VINCENT Introduces His New Singer SCOTT BOARD At 'Judgment Day' Listening Party In Nashville


From :

blabbermouth.net
Former KISS guitarist Vinnie Vincent says that his VINNIE VINCENT INVASION album "Judgment Day (Guitarmageddon Pt. I)" could finally arrive before the end of the year.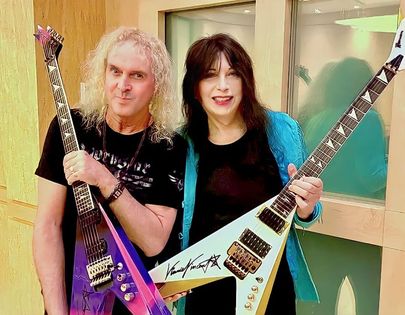 The 70-year-old musician, whose real name is Vincent John Cusano, made the comment after holding a listening party for "Judgment Day (Guitarmageddon Pt. I)" on May 19 and May 20 at Starstruck Entertainment Studio in Nashville, Tennessee. Fans who paid $500 got to hear "Judgment Day" — which features vocals by Robert Fleischman, who also sang on VINNIE VINCENT INVASION's self-titled 1986 debut — and take part in a jam with Vincent. Vinnie also introduced his new singer, Scott Board, with whom he performed at the Nashville event.

In a social media post Vinnie wrote: "Man, that was a happy proud moment for me. Three years in the making..with blistering performances by my friend Rob Fleishman and yours truly. It felt like VVI #1 all over again. Its not a record for the 50 year old crowd tho... unless you're 25 at heart. Lol.

"There's one more studio tweak session I need to complete in raising the vocal levels a bit on all the songs and then off to the record plant to press," he added. "Expect 6 months at least for vinyl production. But my moment of happiness was jammin it out with my new singer Scott Board in our first studio shredd performance on some of my favorite songs."

Back in May 2021, Vincent spoke to The Rock Experience with Mike Brunn about his plans to finally release some of his previously unheard music that was recorded over the course of the last three decades. He said: "This is my crowning moment of joy that I've been waiting for many, many, many years, just to be able to say to everybody in truth and reality, but we are finally mixing the two-inch masters that I finally have control over my two-inch tape masters of all of my songs. And we're gonna be releasing new Vinnie Vincent music on vinyl. And the artwork is great. We're finished with almost all of the artwork. And yes, the 'Guitarmageddon' album is in the process of being mixed right now. We just finished mixing the new 'Euphoria' tracks that no one's ever heard. And it's pretty phenomental."

He continued: "I would have to say in all good conscience and honesty that I'm very impressed with what I'm hearing, and I'm blown away. And I'm finally able to say it's a new era of Vinnie Vincent music being released. And I'm so proud to be able to say that. And as things start to open up and there are tours again, you can bet that I'll be out there."

May 17 : Paul Stanley recording tape from April 27, 1971


From :

Paul Stanley (twitter)
LOOK WHAT I FOUND TODAY! 1971! Check out all the details !! WOW!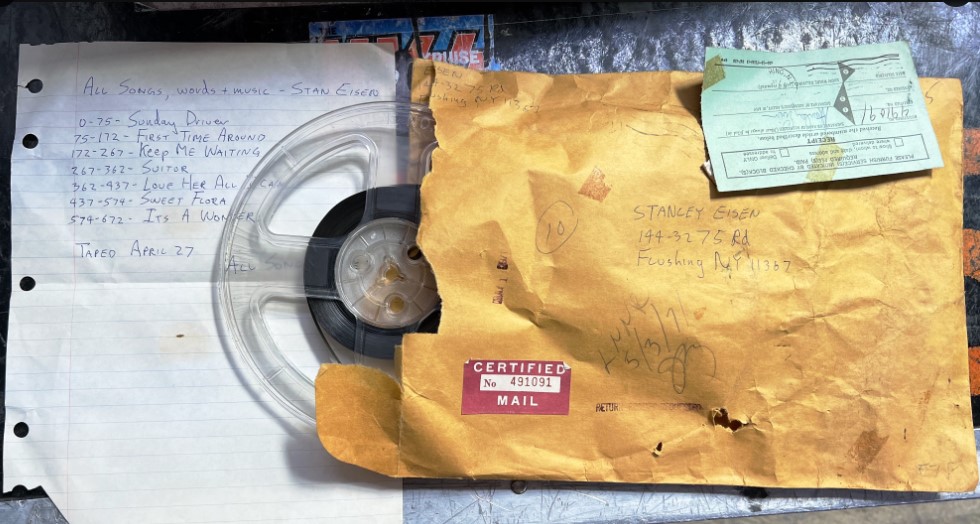 last update : 2023-05-31




New Releases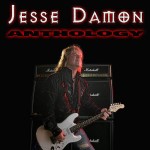 JESSE DAMON August 2023
Anthology (Gene Simmons)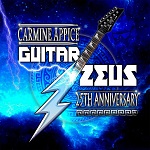 CARMINE APPICE Aug. 25 2023
Guitar Zeus (Kulick / Thayer)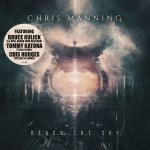 CHRIS MANNING July 14, 2023
Reach The Sky (Bruce Kulick)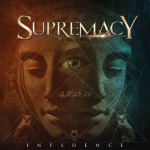 SUPREMACY June 30, 2023
Influence (Bruce Kulick)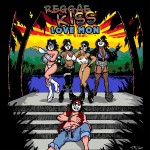 REGGAE KISS June 16, 2023
Love Mon (Kiss Tribute)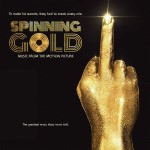 Spinning Gold April 22, 2023
Music From The Motion Picture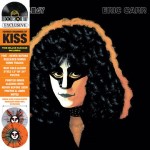 ERIC CARR April 22, 2023
Rockology (2LP vinyl reissue)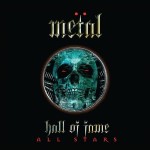 V/A (Bruce Klulick) March 2023
Metal Hall of Fame All Stars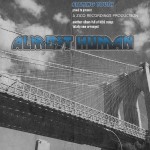 MARCEESE December 30, 2022
Almost Human (KISS Tribute)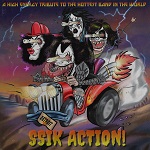 SSIK Action! October 31, 2022
A High Energy Tribute To ...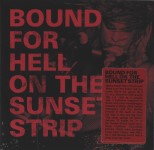 BOUND FOR HELL Oct. 28, 2022
compilation (Tommy Thayer)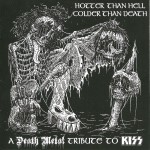 Tribute : Hotter Than Hell
Colder Than Death Oct 24, 2022
A Death Metal Tribute To Kiss




News Archives