NEWS UPDATE : May - July 2021



July 12 : Bruce Kulick and Eric Singer cover of Bryan Adams' "Heaven"


From :

KISS Related Recordings
Check out the Studio recording and video of the Bryan Adams song "Heaven" for the David Z Foundation, which is a non-profit organization that raises money for music education in memory of David Zablidowsky. "Heaven" features Eric Singer (lead vocals), Bruce Kulick (guitar), Brent Fitz (drums, keyboards), Todd Kerns (bass) and Zach Throne (backing vocals).



June 24 : PETER CRISS to guest on new JOHN 5 album 'Sinner'


From :

Peter Criss Story (facebook)
Original KISS drummer Peter Criss makes a guest appearance on the new album from John 5.

The former MARILYN MANSON and current ROB ZOMBIE guitarist revealed Criss's participation in the project during an appearance on Sirius XM's "Trunk Nation With Eddie Trunk" on Wednesday (June 23).

"I have a new record coming out. It's called 'Sinner', and it is a new JOHN 5 AND THE CREATURES record," John 5, whose real name is John William Lowery, said ; "It's all new tracks. And this is something that's really cool. Peter Criss is playing drums on the song 'Georgia On My Mind', which is the last song on the record. And I'm telling you… This guy… Barry Pointer, my producer, flew out to Peter's house, set up a couple of mics. Now, this is a jazz type of song, and Peter is known for that jazz feel he has. I shit you not, he sat behind those drums, played two takes. Barry's mouth was dropped open. Wait till you hear this. I mean, it was perfect."



From :

Barry Pointer (facebook)
Barry Pointer : "Well, the cat is out of the bag, literally! Recently went to Jersey to track the one and only Peter Criss! We did jazz drums on John 5's cover of "Georgia On My Mind" for the upcoming John 5 and The Creatures record. This was such a highlight of my life. As a 10 year old kid listening to his first KISS record, never would have thought I would get to work with him, one day. What an enormously sweet human being and he nailed it!"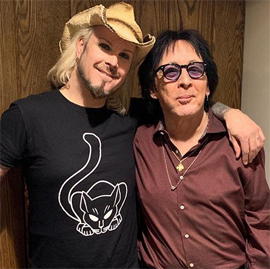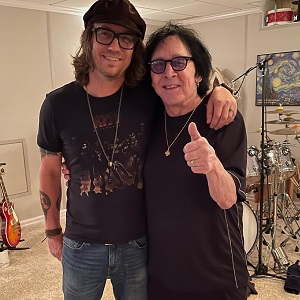 John 5 and Peter Criss - February 2020 / Barry Pointer and Peter Criss at Peter's house 2021

June 2 :
Vinnie Vincent performs 2-hour live set to backing tracks on May 29th

From :
The Rock Experience with Mike Brunn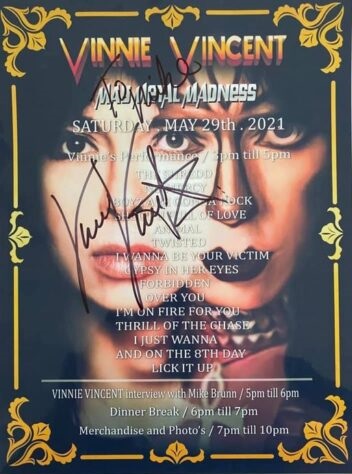 Former KISS guitarist Vinnie Vincent played a two-hour live set to backing tracks at his May Metal Madness event at the S.I.R. Soundstage in Nashville, Tennessee, USA on May 29, 2021.

Vinnie Vincent's setlist on May 29, 2021:
01. The Shredd
02. No Mercy
03. Boyz Are Gonna Rock
04. Shoot U Full of Love
05. Animal
06. Twisted
07. I Wanna Be Your Victim
08. Gypsy In Her Eyes
09. Forbidden
10. Over You
11. I'm On Fire For You
12. Thrill of The Chase
13. I Just Wanna
14. And On The 8th Day
15. Lick It Up

Mike Brunn : Vinnie played complete versions of the songs listed above to newly recorded backing tracks. In fact some, but not all, of the songs were slightly extended to add an extra solo section to the end.
"The Shredd" that started the show lasted about 30 minutes and is exactly what it sounds like. Basically, a 30 minute "shredd solo". My favorite part of the performance however was what Vinnie called the "power ballad" section, with my personal highlight being the All Systems Go outtake "Thrill Of the Chase". The version of Gypsy In Her Eyes he played was also different than the versions I've heard before. I think I like the "leaked" versions better, but this is a great song regardless. "Forbidden" was excellent as well. I've always been a big fan of Vinnie's melodic songs, so this section of songs were cool to me. Don't get me wrong, seeing and hearing him shredd is cool, but the melodic stuff is what made me a fan.

The full performance basically lasted two hours. He told brief stories in between the songs, but they were brief and may not have been before every song. It's hard to fully remember. He also had in attendance Richard Friedman who came up on the stage to talk for a few moments about them being friends as kids and writing Back On The Streets together. That was a really cool moment. If I had one complaint about the performance it was that Vinnie didn't perform Back On The Streets after sharing that story. Oh well.

As always, there was no video allowed during the performance. It's too bad, as these performances will be lost in time forever, but that's how Vinnie does things.

VINNIE VINCENT previously unreleased music to finally see light of day


From :

blabbermouth.net
Former KISS guitarist Vinnie Vincent spoke to The Rock Experience with Mike Brunn about his plans to finally release some of his previously unheard music that was recorded over the course of the last three decades. He said (as transcribed by BLABBERMOUTH.NET): "This is my crowning moment of joy that I've been waiting for many, many years, just to be able to say to everybody in truth and reality, but we are finally mixing the two-inch masters that I finally have control over my two-inch tape masters of all of my songs. And we're gonna be releasing new Vinnie Vincent music on vinyl. Within the next 12 to 18 months, it's all finally going to be released. And the artwork is great. We're finished with almost all of the artwork. And yes, the 'Guitarmageddon' album is in the process of being mixed right now. We just finished mixing the new 'Euphoria' tracks that no one's ever heard. And it's pretty phenomental."

He continued: "I would have to say in all good conscience and honesty that I'm very impressed with what I'm hearing, and I'm blown away. And I'm finally able to say it's a new era of Vinnie Vincent music being released, this next 12 to 18 months. And I'm so proud to be able to say that. And as things start to open up and there are tours again, you can bet that I'll be out there."

"Euphoria" was Vinnie's 1996 EP, released on Vincent's own Metaluna label. The purpose of the EP was to preview material for an album called "Guitarmageddon", which has yet to materialize.


June 2 : MARK PEACE THOMAS "Cruise Control" (feat. Bruce Kulick)
From :
KISS Related Recordings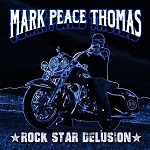 Mark Peace Thomas is planning his "Rock Star Delusion" album to be released July 4, 2021. A couple of digital singles already have been released earlier this year, including "Cruise Control" (May 19) which song features Bruce Kulick on lead guitar.

The song "Cruise Control" first appeared on Mark Peace Thomas' 2014 digital EP "DJ PEACE : Do You Love Me ?", which version also featured Bruce Kulick on lead guitar.

Below the official 2014 music video for "Cruise Control" featuring Bruce Kulick (KISS / Grand Funk Railroad) on lead guitar.
Bruce Kulick does not appear in the video.







May 29 : Swedish "Carr Jam - 21" project


From :

Jesper Lindgren

/

Ryan Roxie
We're incredibly proud to announce "Carr Jam - 21".
A new project to celebrate the legacy of the late Eric Carr (KISS 1980-1991).
Eric tragically passed away 30 years ago and we wanted to do something special.
Together with some of the most well known and KISS inspired musicians, we're going to record and release 2 songs written by Eric Carr plus 1 KISS related bonus song.
All proceeds from the sales will be donated to St. Jude's Children Hospital.

The people behind the project is: Gustav Kronfelt (video producer), Jolle Atlagic (Electric Boys, The Quill), Jesper Lindgren (Velvet Insane), Ryan Roxie (Alice Cooper) and Martin Ekelund (Bonafide). We will release more members but also more info about how this is going to be launched later this year! Stay tuned, more news coming soon...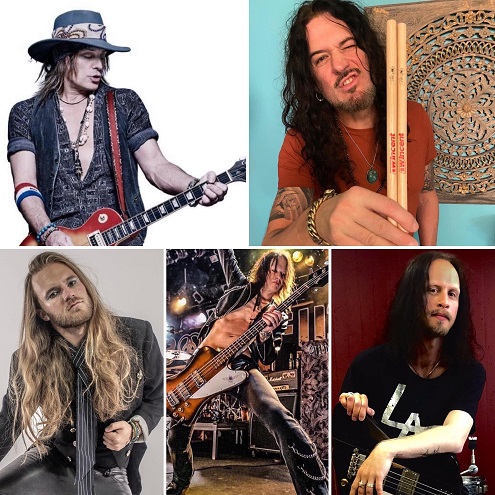 May 26 : Bruce Kulick discussing his pre KISS album releases


From :

Bruce Kulick (twitter)
Bruce Kulick : "Here's a recent interview, and I am discussing many of the pre KISS years of my career. Hope you enjoy." Read the interview at Vinyl Writer Music clicking here.



From :

KISS Related Recordings
Topics : pre KISS years 1974 - 1984 : KBB, Meat Loaf, Black Jack, Billy Squier, Rozetta, Good Rats. From there the interview goes to KISS "Crazy Nights" album, followed with KISS "Carnival Of Souls", to Bruce's post KISS years during the late nineties with Union, ESP , followed with Bruce Kulick 2000's solo albums and Grand Funk Railroad.
See the BRUCE KULICK discography pages for more details.


May 7 : Todd Kerns' MINEFIELD covers All American Man on new album


From :

KISS Related Recordings
Today MINEFIELD have released their debut album, which features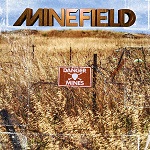 a cover of KISS "All American Man" (with Todd Kerns on lead vocals).
The band is put together in 2020 by Brandon Fields, who is the lead guitarist (and vocals) in Detroit rock band Whiskey A Go Go.
He has designed it to be more of a musical collective rather than a band or solo project, and to Kiss Related Recordings it is interesting to see that this band / album line up also features Todd Kerns (vocals / bass : Bruce Kulick band, Slash ft Myles Kennedy and The Conspirators), Jeremy Asbrock (guitar / vocals : Ace Frehley band & Gene Simmons band) and Matt Starr (drums : Mr.Big and Ace Frehley band).

MINEFIELD's debut album is released on vinyl LP and CD and available at www.minefieldusa.com. The digital release is available at Amazon.com and Spotify.

In related news, Matt Starr (Mr.Big and Ace Frehley band) also guests on 4 tracks of SEVEN RAVES "Barely Hanging On" album, which is released May 3, 2021. Seven Ravens is a brand new project, based on the songs of James LePak and Scott Bazzett, mixed by Pete Newdeck, mastered by Harry Hess, and executed by an impressive all-star cast... (click here for details).


May 3 : DAVE DARROCH - Ripping Through The Covers (KISS tribute)


From :

KISS Related Recordings (Ypke Dijkstra)
Out of love for the band Kiss Dave Darroch recorded several instrumental tracks. After that he looked for singers through KISSfaq.com. Singers from around the world contributed. By the end of April 2021 the album entitled "Ripping Through The Covers" saw a limited private release on CD and as free digital download.

Ripping Through The Covers track list :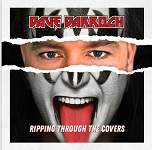 01 I Stole Your Love
02 Not For The Innocent
03 Is That You ?
04 Who Wants To Be Lonely
05 Got To Choose
06 Charisma
07 A Million To One
08 Sword And Stone
09 Rocket Ride
10 The Oath
11 Strange Ways
12 Modern Day Delilah
13 Rip It Out
14 Almost Human
15 Makin' Love



last update : 2021-07-12




New Releases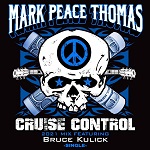 MARK PEACE THOMAS May 19 Cruise Control (Bruce Kulick)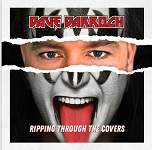 DAVE DARROCH April 2021
Ripping Through The Covers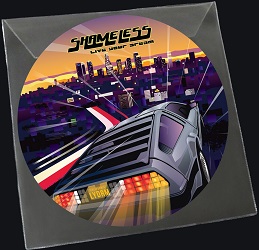 SHAMELESS (Bruce Kulick)
Live Your Dream March 19, 2021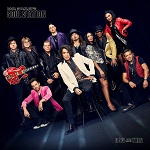 Paul Stanley's SOUL STATION
Now And Then March 19, 2021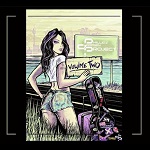 DARREN PHILLIPS (P.Stanley)
Volume Two March 12, 2021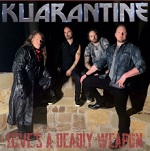 KUARANTINE February 12, 2021
Love's A Deadly Weapon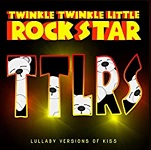 TWINKLE TWINKLE LITTLE
ROCK STAR February 5, 2021
Lullaby Versions Of Kiss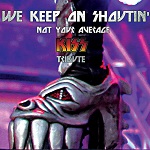 We Keep On Shoutin Dec. 2020
Not Your Average Kiss Tribute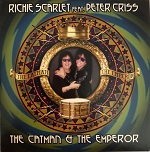 RICHIE SCARLET/PETER CRISS
Catman And The Emperor 2020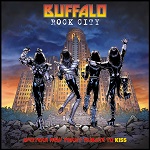 BUFFALO ROCK CITY Dec 15.
Western New York's Tribute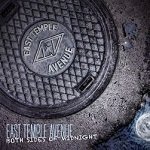 EAST TEMPLE AVENUE (Kulick)
Both Sides of Midnight 2020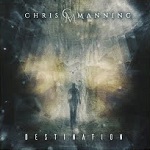 CHRIS MANNING (Bruce Kulick)
Destination November 11, 2020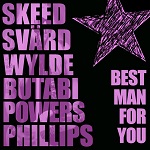 The Darren Phillips Project
Best Man For You Oct, 2020




click album cover to buy !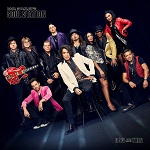 Click here to buy
PAUL STANLEY'S SOUL STATION
Now And Then (2020)


News Archives