NEWS UPDATE : March - May 2023

May 24 : VINNIE VINCENT Introduces His New Singer SCOTT BOARD At 'Judgment Day' Listening Party In Nashville


From :

blabbermouth.net
Former KISS guitarist Vinnie Vincent says that his VINNIE VINCENT INVASION album "Judgment Day (Guitarmageddon Pt. I)" could finally arrive before the end of the year.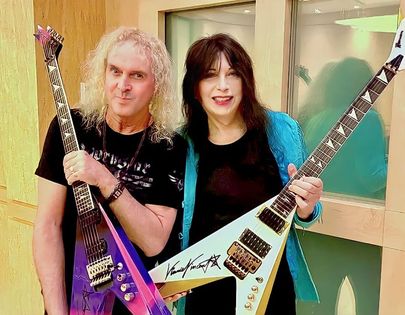 The 70-year-old musician, whose real name is Vincent John Cusano, made the comment after holding a listening party for "Judgment Day (Guitarmageddon Pt. I)" on May 19 and May 20 at Starstruck Entertainment Studio in Nashville, Tennessee. Fans who paid $500 got to hear "Judgment Day" — which features vocals by Robert Fleischman, who also sang on VINNIE VINCENT INVASION's self-titled 1986 debut — and take part in a jam with Vincent. Vinnie also introduced his new singer, Scott Board, with whom he performed at the Nashville event.

In a social media post Vinnie wrote: "Man, that was a happy proud moment for me. Three years in the making..with blistering performances by my friend Rob Fleishman and yours truly. It felt like VVI #1 all over again. Its not a record for the 50 year old crowd tho... unless you're 25 at heart. Lol.

"There's one more studio tweak session I need to complete in raising the vocal levels a bit on all the songs and then off to the record plant to press," he added. "Expect 6 months at least for vinyl production. But my moment of happiness was jammin it out with my new singer Scott Board in our first studio shredd performance on some of my favorite songs."

Back in May 2021, Vincent spoke to The Rock Experience with Mike Brunn about his plans to finally release some of his previously unheard music that was recorded over the course of the last three decades. He said: "This is my crowning moment of joy that I've been waiting for many, many, many years, just to be able to say to everybody in truth and reality, but we are finally mixing the two-inch masters that I finally have control over my two-inch tape masters of all of my songs. And we're gonna be releasing new Vinnie Vincent music on vinyl. And the artwork is great. We're finished with almost all of the artwork. And yes, the 'Guitarmageddon' album is in the process of being mixed right now. We just finished mixing the new 'Euphoria' tracks that no one's ever heard. And it's pretty phenomental."

He continued: "I would have to say in all good conscience and honesty that I'm very impressed with what I'm hearing, and I'm blown away. And I'm finally able to say it's a new era of Vinnie Vincent music being released. And I'm so proud to be able to say that. And as things start to open up and there are tours again, you can bet that I'll be out there."

May 17 : Paul Stanley recording tape from April 27, 1971


From :

Paul Stanley (twitter)
LOOK WHAT I FOUND TODAY! 1971! Check out all the details !! WOW!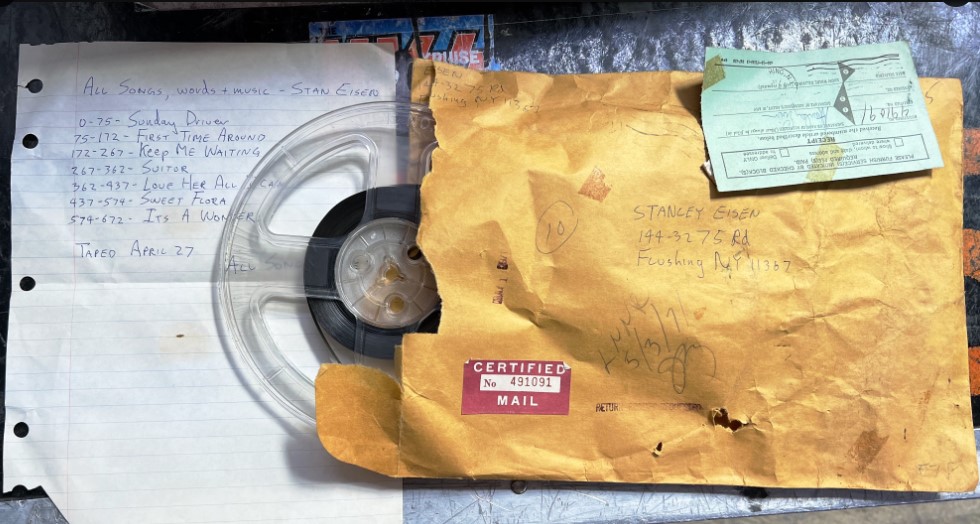 April 30 : Peter Criss' BALLS OF FIRE singer JANE BOOKE solo album


From :

KISSfaq.com
BALLS OF FIRE singer Jane Booke have released a (digital) solo album earlier this year.
The album sounds like a collection of demos from the '80s and '90s.
On the Jane Booke album "Private Dreams" is one of the songs BALLS OF FIRE (with Peter Criss on drums) played live during their 7 concerts summer 1986.
You can hear the album at Spotify and Amazon.com.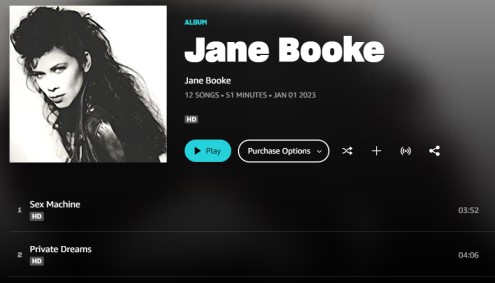 April 27 : Billy Sheehan (TALAS vs.2) & Jeff Scott Soto cover Peter Criss song for late singer Phil Naro on "Buffalo Rock City II"


From :

Buffalo Rock City - KISS Tribute (facebook)
Buffalo Rock City announced that there will be a second KISS Tribute Album "Buffalo Rock City II" coming out later this year. On May 3 the lead off single "Love for Sale" from the album will be released. "Love For Sale" (as some of you might know) was a Peter Criss song written in the 1990s for his solo band CRISS, which never released by Peter during his CRISS era, and at the time the song was being developed, Phil Naro (RIP) was in the band and lent a hand in shaping the track.
(NOTE from KRR : In 1999 "Love For Sale" ended up on The Mark St. John Project EP, which project EP features Phil Naro on lead vocals).

Phil Naro had planned on participating on "Buffalo Rock City II," but due to hi untimely passing on May 3, 2021 (the release date of the single marks the 2 year anniversary of his passing), we asked the surviving members of Billy Sheehan (TALAS vs.2) with Jeff Scott Soto to record a song in Phil's memory, and no better of a song for a KISS tribute album than a song that Phil helped write with the original drummer of KISS.

Here's the teaser/ad video for the "Love for Sale" single, which you purchase directly from Bandcamp on May 3, 2023 at Bandcamp.com.
All proceeds go to the Maria Love Convalescent Fund, a Buffalo, NY based charity, which provides interim financial assistance for the people in the community with convalescent care needs. Again, this song is dedicated to the memory and musical legacy of Phil Naro. Let him never be forgotten!


March 22
: The Metal Hall of Fame All Stars CD feat. Bruce Kulick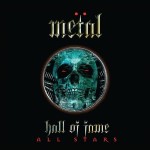 From :

Tod Carwile / Deko Entertainment
The Metal Hall of Fame have released their first ever All Stars CD on March 17, 2023. The CD is released by Deko Entertainment and comes along with a bonus DVD of their 2021 Induction Ceremony and 5th Anniversary celebration. The Metal Hall of Fame All Stars CD includes appearances by Tim "Ripper" Owens (ex-Judas Priest, Yngwie Malmsteem, Iced Earth), Mike Orlando (Adrenaline Mob), Tony MacAlpine, Bob Daisley (Ozzy Osbourne, Rainbow, Uriah Heep), Derek Sherinian (ex-Dream Theater, Alice Cooper), Chris Impellitteri, Michael Romeo (Symphony X), Bruce Kulick (ex-KISS), Rudy Sarzo (Quiet Riot, Ozzy Osbourne), Chris Poland (ex-Megadeth), Geoff Tate (ex-Queensryche), Steve Vai, and Joe Satriani.

As a bonus you also get the The Metal Hall of Fame DVD which includes the 2021 inductions of Triumph, Stryper, Marty Friedman, former KISS members, Eric Carr and Bruce Kulick, former Iron Maiden singer Blaze Bayley, with inductions by Paul Stanley (KISS), Dee Snyder (Twisted Sister), Charlie Benante (Anthrax), Frank DiMino (Angel), and many others. Also included are the fifth anniversary highlights including past inductions of Metallica, Anthrax, Randy Rhoads, Ronnie James Dio, Bill Ward (Black Sabbath) and much more.

The Metal Hall of Fame is a non-profit organization dedicated to enshrining forever, the Iconic Bands, Industry Executives, and Musicians who are responsible for making Rock and Metal Music what it is today. Their contribution to the genre is invaluable, and they keep inspiring Rock and Metal Fans throughout the World, from generation to generation.


March 7 : ACE FREHLEY - The 21st Century Singles Collection


From :

Ace Frehley
Hey rockers! We have some exciting news! My team and I have been working hard to bring you something special, and it's finally ready to rock n roll!

Introducing The 21st Century Singles Collection - which contains seven 7" 45RPM LPs, each unique and special color housed in a flip-top storage box, making them fun and easy to store and display!

order at https://acefrehley.ffm.to/centurysinglesboxset.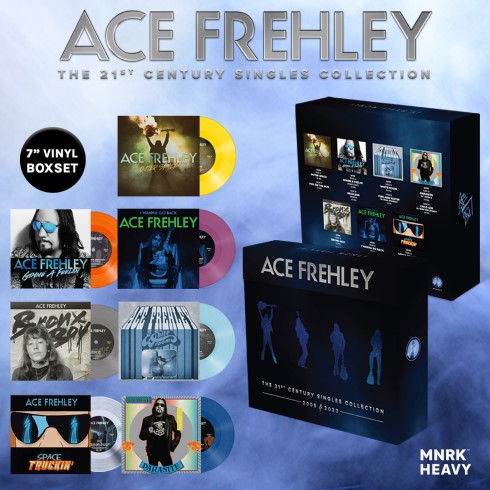 last update : 2023-05-29




New Releases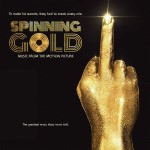 Spinning Gold April 22, 2023
Music From The Motion Picture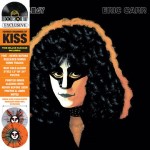 ERIC CARR April 22, 2023
Rockology (2LP vinyl reissue)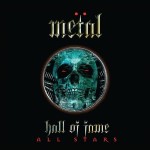 V/A (Bruce Klulick) March 2023
Metal Hall of Fame All Stars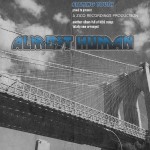 MARCEESE December 30, 2022
Almost Human (KISS Tribute)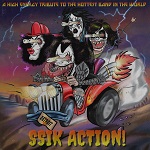 SSIK Action! October 31, 2022
A High Energy Tribute To ...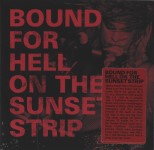 BOUND FOR HELL Oct. 28, 2022
compilation (Tommy Thayer)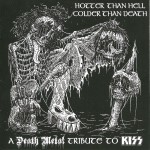 Tribute : Hotter Than Hell
Colder Than Death Oct 24, 2022
A Death Metal Tribute To Kiss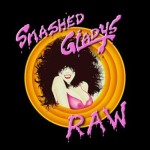 SMASHED GLADYS Oct. 7, 2022
Raw (Gene Simmons)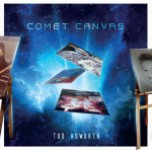 TOD HOWARTH October 2022
Comet Canvas (Frehley/Carr)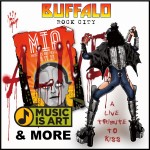 BUFFALO ROCK CITY Sept 2022
Alive​! - A Live Tribute To KISS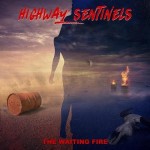 HIGHWAY SENTINELS July 2022
The Waiting Fire (Bruce Kulick)




News Archives