NEWS UPDATE : March - May 2019



May 29 : ACE FREHLEY Completes Work On 'Origins Vol. 2'


From :

Blabbermouth.net
Ace Frehley has confirmed that he has completed work on "Origins Vol. 2", the sequel to his 2016 collection of cover songs that inspired the former KISS guitarist.

"Pretty much the whole concept behind that album is redoing songs of bands that influenced me growing up," Ace Frehley told Oklahoma's KATT Rock 100.5 radio station in a new interview (hear audio clicking here). "I'm doing a [Jimi] Hendrix song, I'm doing a CREAM song, I'm doing a LED ZEPPELIN song, a song by THE ANIMALS. I also did a song by PAUL REVERE & THE RAIDERS."

"Origins Vol. 2" is tentatively due later this year via Entertainment One (eOne).

May 26 :
CRISS Cat #1 25th Anniversary Edition 2LP vinyl track order
From :
Jelle Jansen / KISS Related Recordings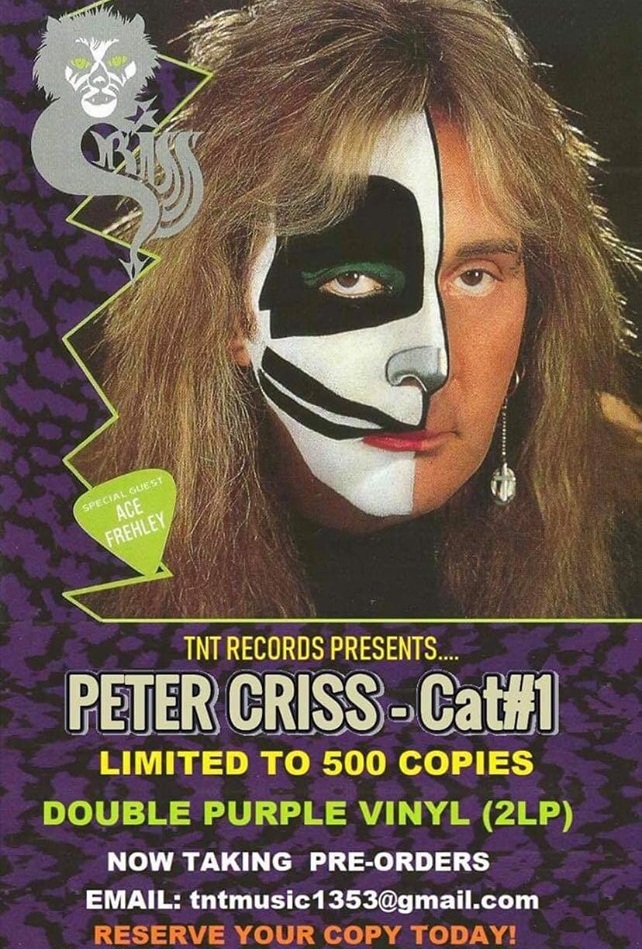 CRISS 1994 album "Cat #1" 25th Anniversary Edition 2LP purple vinyl (500 copies only) will be released August 16, 2019, exactly the same date as it was released in 1994.

After the digital release of "Cat #1" February 2018, Anthony Lombardi of TNT Records contacted me about reissuing CRISS' 1994 album on vinyl and CD.
The remastered CD was released October 2018 by Avalon / TNT Records Japan, but planning a vinyl release took more time to organize.

Earlier this year Anthony Lombardi decided to let Paul Tavenner do the remastering for the vinyl release, and from then on it was suggested to release the album as a 2 LP set, including the same bonus tracks as used for the Japanese 2018 CD release. Around the same time I was asked about my thoughts, and the first thing what came in mind was, that with a 2LP set you've 4 sides with an opening song, instead of one (on a CD). To be honest, before last year, I hadn't spinned the album in years. I once had the Swedish vinyl picture disc of "Cat #1", and I wasn't keen about "Strike" as the first track on the B-side. Thinking back to the 70's and 80's vinyl albums, to me the first song on the B-side is/was just as important as the one on the A-side, for example the first song on each side of KISS' "Love Gun" album.
Another album which I thought of was the KISS compilation 4CD set "Ikons" (2008), where each CD features the songs as sung by one of the original members. To me it was cool to have all KISS songs as sung by Ace Frehley or Peter Criss on one separate CD. With these topics in mind I suggested to switch the track order a bit, as well as Anthony was thinking about putting all ballads on one side of the album.

So, for the 2LP 25th Anniversary Edition of CRISS "Cat #1", I decided to put all three songs featuring Ace Frehley together on Side 1.
For side 2 I took all three ballads of the album, except for "Beth". To me it's funny the second side still opens with a heavy riff ("The Truth"), before the track turns into a ballad kind of song. I personally rediscovered "Good Times" as a good song recently, and with "Down With The Sun" all 3 songs together on one side of the vinyl, it turns out you'll easy recognize the way Peter sings like he did on his 1978 and his early 80's solo albums.
For side 3, I thought it was best to open with the MTV video single "Show Me". Besides that, the songs have shared vocals or are sung by Mike Stone. "We Want You" (once) was the last the song of the set list during CRISS 1992 tour, so that's a good reason to close the third side with that particular song.
Because Anthony liked to have "Beth" as the last song on the 1994 album (track order), it was already decided to put that song on side 4. To me it was weird to open that album side with "Beth", and because "Bad People Burn In Hell" is one of the earliest CRISS band songs demoed (in 1991), I switched that track as the opening song for the fourth side of the album, which also contains "The Cat" and "What You're Doin' " as bonus tracks, both taken from the 1993 CRISS EP.
I'm sure some will disagree with me, but on the other hand, I think the new track order of this 25th Anniversary Edition of the album is a good way to rediscover CRISS 'Cat #1, even in a way the mood you're in.

25th Anniversary Edition 2LP purple vinyl track order.
SIDE 1. (length 14:47)
A1. Bad Attitude (featuring Ace Frehley - lead guitar)
A2. Walk The Line (featuring Ace Frehley - lead guitar)
A3. Blue Moon Over Brooklyn (featuring Ace Frehley - lead guitar)

SIDE 2. (length 14:24)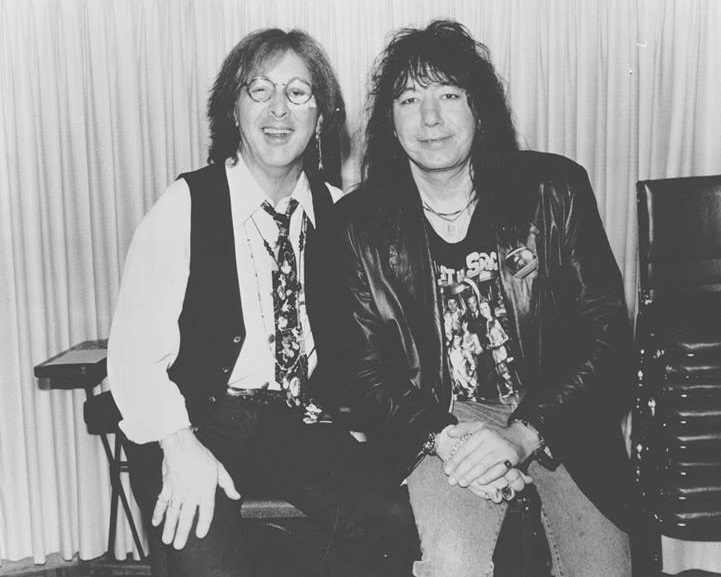 A1. The Truth
A2. Good Times
A3. Down With The Sun

Side 3. (length 12:47)
A1. Show Me
A2. Strike (near sure this is Mike Stone on vocals)
A3. We Want You

Side 4. (length 14:23)
A1. Bad People Burn In Hell
A2. Beth
A3. The Cat (taken from the 1993 EP)
A4. What You're Doin' (taken from the 1993 EP)

To preorder and for info please email tntmusic1353@gmail.com.

May 19 : BRUCE KULICK "BK3" limited numbered red vinyl reissue


From :

Bruce Kulick (twitter)
From May 18 The Rockologists are taking orders for Bruce Kulick's "'BK3" red vinyl reissue. Pressed on 180 gram red vinyl, the pressing is limited to no more than 240 copies. Included in the package are individually numbered The Rockologists holograms on the jacket and matching certificate, stunning custom OBI, Hype sticker, a Booklet featuring Bruce's thoughts on the songs as well as behind the scenes photos and memorabilia related to the LP, BK3 guitar pick, Bruce Kulick Merchandise sheet and one more special surprise.

This beautifully produced reissue of Bruce Kulick's 2010 album "'BK3" features guest musicians such as Gene Simmons of KISS, the final recording of Doug Fieger of The Knack, Nick Simmons, Eric Singer of KISS. Former Union band mates Brent Fitz and John Corabi, Steve Lukather of Toto fame and drummer Kenny Aronoff.

Prurchase the album >> CLICKING HERE << / Shipping May 28 - June 1, 2019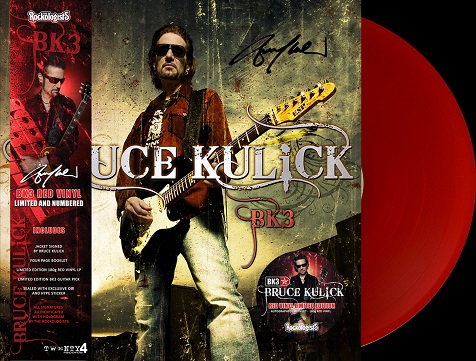 May 8 :
PETER CRISS / CRISS Cat #1 2LP purple vinyl reissue
From :
KISS Related Recordings
Anthony Lombardi of TNT Records is proud to announce the Remastered vinyl reissue of Peter Criss / CRISS 1994 album "Cat #1", planned for an August 16, 2019 release. The album will be released as a numbered (500 copies only) 2LP purple vinyl with green label 12" set in a one sleeve jacket.

Paul Tavenner, who recently have re-mastered TNT Records Joey C. Jones Glory Hounds album for a digital release, is currently in the process of re-mastering the songs for the CRISS "Cat #1" vinyl re-release. Just like last years Japanese CD reissue, the 2LP vinyl release will have two bonus tracks, "The Cat" and "What You're Doin'", both taken from the 1993 CRISS EP.

To preorder and for info you can email tntmusic1353@gmail.com and/or send a PayPal (advance) payment of $10,- to lombardiatms@aol.com for each unit you purchase. *
Once Anthony Lombardi received your advance payment, he'll email you the number of the vinyl set reserved for you.

* NOTE : the final costs of the 2LP set, as well as the shipping costs, are not clear at this
moment. The $ 10,- advance payment is only meant to reserve your (numbered) copy
until the final costs are known.

May 1 : ANDY BUONFRATE : "Superheroe" (KISS tribute song)


From :

KISS Related Recordings
Argentinean Rocker Andy Buonfrate just have released his second album "Casino", which features a (AOR-ish) Kiss Tribute song entitled "Superheroe".
You can purchase the digital release of "Casino" at cdbabby.com.

LINK : ANDY BUONFRATE (facebook)


April 25 :
Jean Beauvoir discusses working with KISS / Paul Stanley
From :
metal-rules.com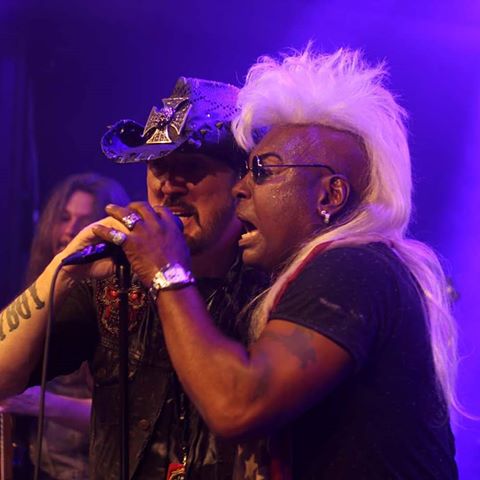 Originally from the legendary punk band the Plasmatics,
Jean Beauvoir is nowadays a multi-platinum solo artist who wrote and performed the hit song "Feel the Heat", lead song for Sylvester Stallone's highly successful "Cobra" film. He has produced and co-wrote numerous hit songs/albums for the Ramones as well as worked successfully with Little Steven, Debbie Harry, John Waite, Glenn Hughes, 'N Sync, Nona Hendrix, Lionel Richie, Doro, and many others. Jean Beauvoir is a well-known KISS collaborator, co-writing well-known KISS singles: "Who Wants to Be Lonely," "Thrills in the Night" and "Uh! All Night" with Paul Stanley. Jean and Paul wrote several songs for Beauvoir's bands VOODOO X and CROWN OF THORNS as well. Beauvoir also played bass on selected songs on the KISS "Animalize" and "Asylum" albums.

>> CLICK HERE TO READ METAL-RULES 'JEAN BEAUVOIR INTERVIEW'<<




April 11 : Tommy Thayer in the studio with Jason Scheff


From :

Tommy Thayer (twitter) / KISS Related Recordings
Tommy Thayer did some guitar overdubs in Nashville for Chicago's bassist Jason Scheff's upcoming solo album. August 15, 2018 Tommy Thayer also joined Jason Scheff in the studio with Steve Ferrone (Tom Petty and the Heartbreakers).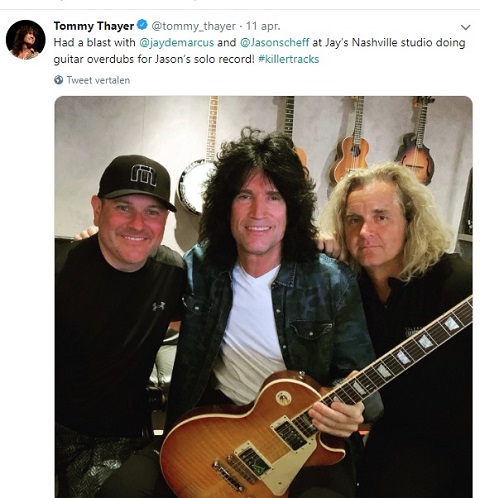 April 8 : Ex-ALTARIA bassist cover album Vinnie Vincent & Kiss songs


From :

KISS Related Recordings
Marko Pukkila, former Altaria and current Stargazery / Shadow Tribe bass player, will release his debut solo album on May 10th. Kiss My Covers is a cover album featuring a long list of legends such as Vinny Appice, Frankie Banali, Phil Lewis, Keri Kelli, Erik Turner, Rowan Robertson among others. The album is a tribute to all the great bands that had a big influence on Pukkila's life and musical career. Pukkila has been around the European rock scene for over two decades and has worked with a lot of renowned musicians with whom he has toured worldwide.

A big change in Marko Pukkila´s musical career happened in 2000, when he co-founded Altaria with his former Blindside bandmate, drummer Tony Smedjebacka. The band also featured two legendary guitarists: Jani Liimatainen from Sonata Arctica and Emppu Vuorinen from Nightwish. Altaria released four albums and one compilation worldwide.

In 2009, Pukkila teamed up with former Europe guitarist Kee Marcello, Twisted Sister drummer AJ Pero, and Bob Gilmartin to record a song called "Elephant Man" for an upcoming ERIC CARR album called "Unfinished Business" . Elephant Man was intended for KISS' Revenge album in 1992, but Eric only managed to finish the lyrics and sadly passed away due to cancer in November of 1991. Making this recording even more touching are backing vocals by Eric's sister Maria and niece Sara-Jean.

Pukkila has also done a lot of all-star tribute recordings, mainly for the USA market. A few years ago, he got an idea of releasing some of the tribute recordings he has done throughout the years as a solo cover album. The album is now finally ready to be released and it will also include some new recordings.

This release features current / former members of Dio, Black Sabbath, Alice Cooper, LA Guns, W.A.S.P., Saigon Kick, Quiet Riot, Warrant, Slash´s Snakepit, Vince Neil Band, Britny Fox, Doro, Waysted, Lillian Axe, White Lion, Night Ranger, Faster Pussycat, Hanoi Rocks, Skid Row, Pennywise, Bonham, Foreigner, Bulletboys, Gilby Clarke Band, 220 Volt, Red Dragon Cartel, Lynch Mob, The Misfits, Bang Tango and Near Life Experience.

The album tracklist is as follows :

"Dream Warriors" (Dokken)
"Dr. Feelgood" (Mötley Crüe)
"That Time Of Year" (VINNIE VINCENT INVASION)
"Black Diamond" (KISS)
"Nightrain" (Guns N' Roses)
"And The Cradle Will Rock" (Van Halen)
"Tears Are Falling" (KISS)
"Rock N' Roll Children" (Dio)
"November Rain" (Guns N' Roses)
"I Don't Believe In Love" (Queensryche)
"Finish What Ya Started" (Van Halen)
"Just Like Paradise" (David Lee Roth)
"Pour Some Sugar On Me" (Def Leppard)
"Rock And Roll" (Led Zeppelin)
"Late Nights In Voodoo" (Buckcherry)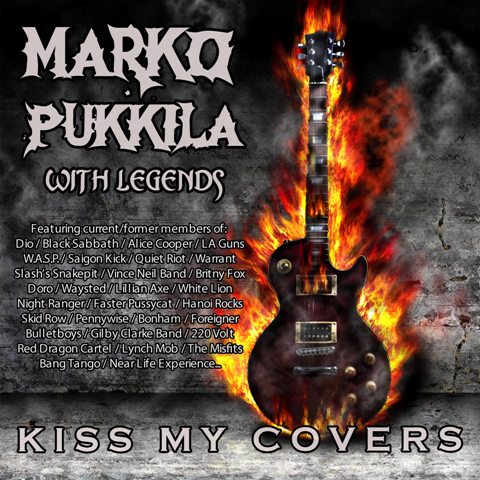 last update : 2019-06-06




New Releases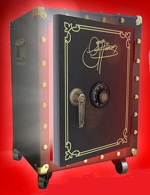 GENE SIMMONS CD Boxset
1966 - 2016 The Vault 2017/2018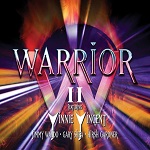 WARRIOR (2CD Expanded)
II (Vinnie Vincent) March 22, 2019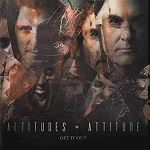 ALTITUDES & ATTITUDE 2019
Get It Out (Ace Frehley) January 18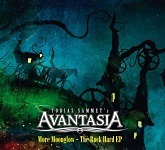 AVANTASIA January 2019
The Rock Hard EP (Bruce Kulick)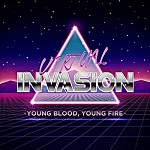 VIRTUAL INVASION Dec 25 2018
Young Blood, Young Fire (Vincent)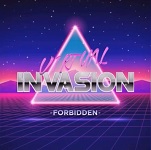 VIRTUAL INVASION Dec 25 2018
Forbidden (Vinnie Vincent Tribute)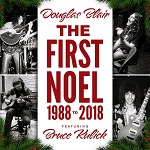 DOUGLAS BLAIR Dec 21 2018
The First Noel (Bruce Kulick)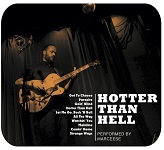 MARCEESE December 21 2018
Hotter Than Hell (KISS Tribute)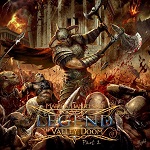 MARIUS DANIELSEN Nov 30 2018
Valley Doom Part 2 (Bruce Kulick)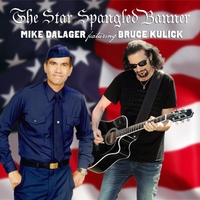 MIKE DALAGER Nov. 6, 2018
Star Spangled Banner (Bruce Kulick)




click album cover to buy !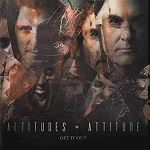 ALTITUDES & ATTITUDE
Get It Out (feat Ace Frehley)


News Archives