NEWS UPDATE : October - November 2019



November 30 : Robert Haglund "Love Gun (duet)" feat. Bruce Kulick
From :
KISS Related Recordings (Thorbjörn Brorsson)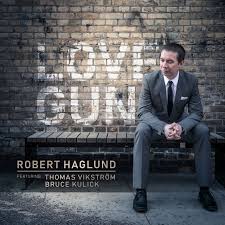 Earlier this year Swedish singer Robert Haglund released a duet version of the song "Love Gun" as a digital single.
Haglund's cover of the KISS song first appeared on his 2016 album "I Wanna Be Somebody", which features Robert singing his favorite Hard Rock tunes in a jazz style. Just like the 2016 recording, the 2019 version still features Bruce Kulick on guitar and Rudy Sarzo on bass. The 2019 version is re-done into a duet with the new added singer Thomas Vikström.

In 2018 Robert Haglund released a cover of the (Vini Poncia, John Vastano, Michael Morgan penned) song "You Matter To Me", which also appears on Peter Criss 1978 solo album.
Bruce Kulick also played guitar on this cover song.


November 26 : "Sweet Victory" new remix (feat. Eric Singer - ??- )


From :

bravewords.com
In remembrance of Spongebob Squarepants creator Stephen Hillenburg on the one-year anniversary of his passing, a brand new, free special version of the anthem "Sweet Victory" will be available as a tribute to his memory.

Penned by Grammy Award-winning producer / guitarist Bob Kulick (KISS, Motörhead, Meat Loaf) and celebrated hard rock singer David Glen Eisley (Giuffria, Dirty White Boy), the song, originally featured in the 2001 episode "Band Geeks", is presented as a new remixed version.

Upon hearing "Sweet Victory", Hillenburg was inspired to write the entire episode around this epic song. Eisley's passionate vocals were sung by Spongebob himself, in a football stadium performance at the Bubble Bowl, starring all the Bikini Bottom characters. The scene has become hailed as one of the most memorable moments from the series.

"The episode exemplified Stephen Hillenburg's talents," says Kulick, "so we, the 'Sweet Victory' creators, along with Doug Katsaros (orchestration and background vocals), Katie Katsaros (background vocals), and Mike Gillies (mixer) humbly present to you this new abbreviated version (1:54) in tribute to Stephen Hillenburg."

Debuted almost 20 years ago, "Sweet Victory" continues to resonate with listeners. In November 2018, a petition was created via Change.org urging fans to rally behind a Super Bowl performance of the song in Hillenburg's memory. Although Maroon 5 did not perform the song during their halftime set, streams of "Sweet Victory" jumped 566% after the band included a Spongebob teaser in a halftime show promo clip on their Twitter feed.

"May you ALL have a happy Holiday season," concludes Eisley. "May the new decade find you all celebrating your own 'Victories' in your lives, your hearts & your souls."




November 23 :
Ace Frehley welcomes Bruce Kulick to new 'Origins, Vol. 2' Album


From :

ultimateclassicrock.com
Ace Frehley and Bruce Kulick are teaming up. The former Kiss guitarists have covered Jimi Hendrix's "Manic Depression" for Frehley's upcoming Origins Vol. 2, the follow-up to 2018's Spaceman. In a new interview, Frehley added that John 5 plays on two tracks on the album, which is now expected in March 2020.

Frehley broke the news to Eddie Trunk. "I have Bruce Kulick doing a solo on 'Manic Depression,'" he began. "I have John 5 playing on a Beatles song, 'I'm Down' and he did one other song, 'Politician' by Cream. If you listen to the Cream version, (Eric) Clapton does a double solo, he's playing two solos at the same time. So what me and John 5 did is, he did a solo, I did a solo, and then Alex Salzman my engineer we did a crossfade.
So if you listen to the song with headphones on, you hear me going from one side to the other, and John going from one side back. So it's a really interesting mix."

Origins Vol. 2 will be the former Kiss guitarist's second album dedicated to cover songs, with the first volume arriving in 2016. Since having a big hit with his version of Hello's "New York Groove" on his 1978 self-titled debut solo album, Frehley has included a cover song on every one of his solo efforts except 1988's "Second Sighting", and he told Trunk he has "so much fun" making them.

"The great thing about doing a covers record is, I don't have to write the songs," he continued. "So all I have to do is kind of make it my own, maybe change the solo a little, maybe change the arrangement a little, and then get some guest stars. I can knock it out in 30 days."

Kulick and John 5 join Robin Zander and Lita Ford as guests whose participation was announced back in July, with the Cheap Trick frontman singing Humble Pie's "30 Days in the Hole" and the ex-Runaways guitarist taking the mic for the Rolling Stones' "Jumpin' Jack Flash." At the time, he had hoped it would be ready for October, but now he reveals it's been pushed back twice

"It was finished a couple of months ago, now we're just at the process of mastering and sequencing it," he said. "Originally we were supposed to put it out in January, and now the record company wants to hold the release date until March. I don't know anything about selling records, I just know how to make them. So if they say they want to put it out in March, I say fine, the gives me more time to work on writing new material for my next studio album."

mentioned ACE FREHLEY "Origins Vol. 2" tracks so far :
- Manic Depression (feat. Bruce Kulick on guitar) (Jimi Hendrix cover)
- I'm Down (feat. John 5 on guitar) (Beatles cover)
- Politician (feat. John 5 on guitar) (Cream cover)
- 30 Days in the Hole (feat. Robin Zander on lead vocals) (Humple Pie cover)
- Jumpin' Jack Flash (feat. Lita Ford on lead vocals) (Rolling Stones cover)
- Good Times Bad Times (Led Zeppelin cover)



November 17 : VINNIE VINCENT "Speedball Jamm" 2020 Re-Release


From :

blabbermouth.net
Vinnie Vincent will re-release his 2002 instrumental album in a limited edition of 1000 CDs.

The former KISS guitarist's official web site is accepting pre-orders for this "historic" re-release of "Speedball Jamm", priced at $250.00 a piece. Each CD will come with a limited-edition autographed 8x10 photo and a "BIG" guitar pick. The discs are expected to ship in February 2020.

"Speedball Jamm - Archives Volume 1" - has been described as "a single 70-minute track of blistering guitarmageddon." According to Rarebird's Rock And Roll Nest, the song "is divided into ten not-very-distinct parts. It's a subterranean-sounding recording of Vinnie jamming endlessly on a lead guitar at high speed, sometimes solo, sometimes with the accompaniment of bass and drums."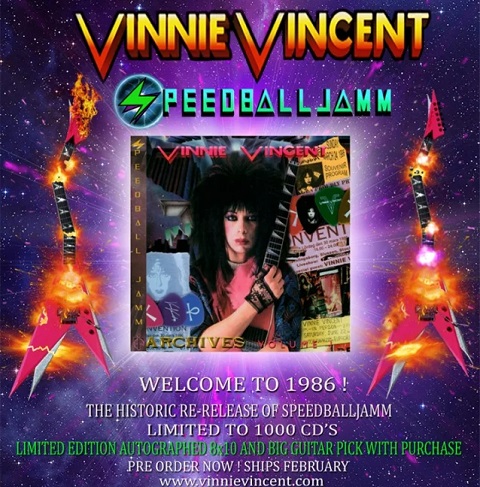 October 5 :
PAUL STANLEY putting finishing touches on SOUL STATION album


From :

blabbermouth.net
KISS frontman Paul Stanley is putting the finishing touches on the debut album from his R&B band SOUL STATION.

On Friday (October 4), Stanley shared a photo of him with some of his SOUL STATION bandmates in the studio, along with the following caption: "SOUL STATION In The Studio! Home Stretch Now!"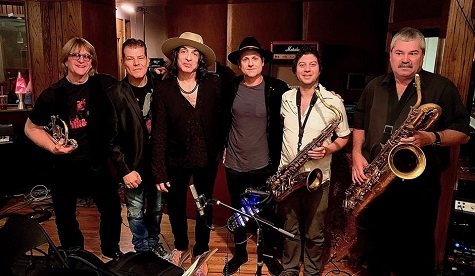 Earlier this year, Stanley told the Real Radio 104.1 radio station that he wanted to wait for the right time to release the SOUL STATION LP. "It really deserves full attention and my full commitment," he explained. "So until we can do great live performances — the band is amazing live — and until we can promote it the way we should, it's just going to simmer. But it's really just mind-blowing good. These are songs that, for one reason or another, have been relegated to samples on a rap tune. And I don't wanna hear background music for a rhyme — I wanna hear those songs.'

He continued: "This band is 13 people strong, and everybody's played with Smokey [Robinson] and Stevie [Wonder] and THE TEMPS [THE TEMPTATIONS] and Natalie Cole and Whitney Houston, and we knock those songs out of the park."

Asked if he gets any hate from KISS fans for making an album that is stylistically far removed from the music his main band is best known for producing, Stanley said: "I'm sure there are some people who'd rather me doing a KISS album or something like that, but when you sign on with me, you understand that we're both in this together, and sometimes I have to do what I need to do. And that's part of the joy and the reward for me. So I would rather do a great SOUL STATION album right now than tamper with KISS or the KISS legacy and do something that I'm really not feeling at the moment."

A couple of years ago, Stanley spoke to Rock Cellar Magazine about how the idea for SOUL STATION first came about. He said: "Well, my roots are much more broad and varied than some people might realize. This is funny; I was having tea with Jimmy Page in London and we were talking about this. I said, 'Before I ever saw [LED] ZEPPELIN or THE WHO or any of those bands, I saw Otis Redding. I saw Solomon Burke. I saw THE TEMPTATIONS.' So it's very much a part of my DNA. Motown and Philly soul and Stax/Volt, all that music is really, unfortunately too nostalgic at this point and used too often for loops and samples as opposed to hearing a great song. What's missing nowadays so much is great live performances of that material. What's being passed off now as R&B is usually a computer and a drum machine. For a while, I thought about that, and I had an opportunity a few years ago to put together something that was in essence SOUL STATION. We did a couple of private shows and we all looked at each other said, 'Why aren't we doing more of this?' It's great to have that coming from people who are not only in demand but working all the time with Stevie Wonder or Smokey [Robinson] or Pink or John Mayer. These are real crème de la creme players but everybody has the same passion for this music. To be able to recreate it, not in a sterile way but with the same passion and intensity that it was made with is something that we all feel very close to."

Asked what the greatest challenges are that he faces in delivering this material in a live setting, Paul told Rock Cellar Magazine: "There's a big weight on my shoulders because I'm singing songs by some legends, and if I can't deliver them, I shouldn't be doing them. So if I'm gonna sing Smokey or if I'm gonna sing Al Green or David Ruffin or Eddie Kendricks, you'd better be on-point or you shouldn't be doing it, plus the rest of the band is so damn good. They have played with Smokey, they've played with Stevie Wonder, with Natalie Cole, they've played with Whitney Houston and John Mayer and with Carlos Santana; I mean, the list goes on and on. For us all to be together as peers and be creating something this exciting, everybody on stage is smiling. We're all just caught up in the moment. To hear Crystal [Starr] sing 'I Want You Back' is just mind-boggling. Her dad was a backup singer for Jackie Wilson. Everybody's got their roots. From the get-go, anybody I ever called to be a part of this immediately said, 'I'm in!' just to have the opportunity to recreate and revive these songs; you don't get that chance."

SOUL STATION made its live debut in September 2015 at West Hollywood, California's The Roxy Theatre. The ten-piece band also features KISS drummer Eric Singer.

last update : 2019-11-30




New Releases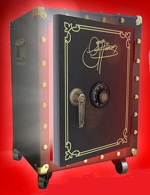 GENE SIMMONS CD Boxset
1966 - 2016 The Vault 2017/2018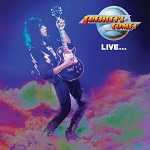 ACE FREHLEY Nov.29, 2019
Frehley's Comet - Live ... (1988)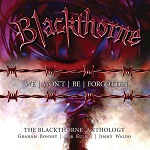 BLACKTHORNE (Bruce Kulick)
We Won't Be Forgotten (3CD) 2019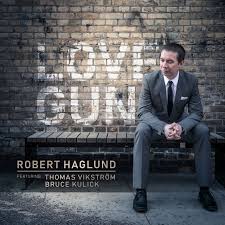 ROBERT HAGLUND single 2019
Love Gun (duet) (Bruce Kulick)



The CULT (Eric Singer) 09/2019
Sonic Temple 30th anniversary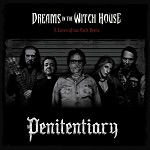 DREAMS IN THE WITCH HOUSE
Penitentiary(Bruce Kulick) Sep 2019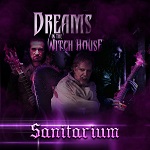 DREAMS IN THE WITCH HOUSE
Sanitarium (Bruce Kulick) June 2019




click album cover to buy !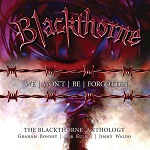 Click here to buy
We Won't Be Forgotten:
The BLACKTHORNE Anthology,
3CD Remastered Boxset Edition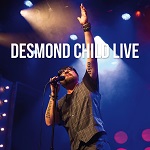 DESMOND CHILD LIVE
Click here to buy
The CULT : Sonic Temple
30th Anniversary (5CD boxset)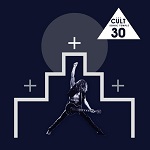 Click here to buy
The CULT : Sonic Temple
30th Anniversary (3LP=1MC box)


News Archives