NEWS UPDATE : October - November 2023

November 27 : ACE FREHLEY to release new single '10,000 Volts'


From :

Kiss Related Recordings
Original KISS guitarist Ace Frehley will release "10,000 Volts", the title track of his recently completed new album, tomorrow Tuesday, November 28. The LP is tentatively due in February 2024 via MNRK Music Group (formerly eOne Music).

Tracklist :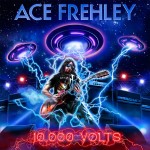 01. 10,000 Volts
02. Walkin' on the Moon
03. Cosmic Heart
04. Cherry Medicine
05. Back into My Arms Again
06. Fightin' for Life
07. Blinded
08. Constantly Cute
09. Life of a Stranger
10. Up in the Sky
11. Stratosphere



November 24 : Vinnie Vincent New Singer Demo Teaser


From :

Faysal Scott Smile II (facebook)
Faysal here : It is my honor to make an announcement that I've dreamed a lifetime of making truly a dream come true. Please move to the edge of your seat and steel yourself for this electrifying video presentation. I know you will love what you're about to hear as much as I loved making this video and recording these VVI CLASSICS with VINNIE VINCENT himself in the studio. What an honor it has been to be in the presence of the MASTER himself.
These recordings are our gift to you to let you know this is the REAL DEAL!
We love you all more than you know and we sincerely thank you for keeping your faith, your belief, your prayers, your loyalty, and your dedication through it all. VINNIE and now all of us who have joined him in VVI are never going to let you down! We are back! VINNIE VINCENT IS BACK!!!! We are VINNIE VINCENT INVASION - back with a VENGEANCE!
V is for VOLUME, VICTORY, and VINNIE VINCENT INVASION and we're bringing the past to the present and setting the future ON FIRE! Stay tuned! Stay at the edge of your seat! We will see you VERY soon!




November 1 :
ACE FREHLEY to release new solo album '10,000 Volts' February 2024


From :

Blabbermouth.net
In an interview with Jeff Napier of Nuvo, original KISS guitarist Ace Frehley discussed his recently completed new album, "10,000 Volts", which is tentatively due in February 2024 via MNRK Music Group (formerly eOne Music). He said: "It's probably the best record I've ever done. I'm very excited about it. It's the first time I ended up writing most of these songs with a good friend of mine, Steve Brown. He used to play in TRIXTER and has a group called RUBIX KUBE. Anyway, we live 40 minutes from each other, and my fiancée Lara hooked us up. I'd met him several times over the years, but just briefly, but she knew him when she was in her twenties, and she said, 'You've gotta get together with Steve.' He's a great songwriter and guitar player. He sent me a song, and there was one line that just jumped out from his chorus, and it was 'Walking On The Moon'. So I said, 'Listen, let's get together and rewrite this song, and the hook will be 'Walking On The Moon',' because it wasn't the end of the chorus he had prepared. So, we rewrote the song, and it came out great. We were actually gonna call the album 'Walking On The Moon' until we recorded a song called '10,000 Volts', which came out amazing. I got Anton Fig, my old drummer, who played on my original '78 solo album and most of my solo stuff, to play drums on that. So, working with Steve has made a huge difference in my playing and writing because when he and I put our heads together, it just clicks. If I'm at a loss for a chord or a verse or a line, he comes up with it and vice versa, and within three or four hours, we write a song.

"So that's how the record's been going," Ace added. "Then, once you record the basic track, you gotta do the overdubs and double and triple the vocals, harmonies, and stuff. He's an excellent engineer. So I didn't have to pay an engineer to engineer this record. So I saved money on that, working with Steve as well, which is nice."

Asked if making "Origins Vol. 2", the sequel to his 2016 collection of cover songs that inspired the former KISS guitarist, affected the way he put together the new record, Frehley said: "It's one thing doing an 'Origins' record because you don't have to write the songs. Basically, I was picking songs that influenced me that were written by other people. So it's a lot easier to do than when you do a regular studio record where all the songs are original. On this record, all the songs are original except for one. I did one cover of a song called 'Life Of A Stranger', written by a gal named Nadia. When she did the song, it was Europop, and it was very sparsely recorded. I listened to it and loved the melody, and I loved the lyrics. I played it for Steve, and he said, 'We could kill this song with heavy drums and power chords and stuff and keyboards even.' It came out great. All the other songs did as well. There's really not a weak song on the record. Most people do a record, and they concentrate on three or four songs that they think might be singles, and then the rest of it is a lot of filler. But every song on this album I can hear on the radio. I hope DJs agree with me."

Frehley previously spoke about the recording process for his new album this past March during an appearance on SiriusXM's "Trunk Nation With Eddie Trunk". At the time, the 72-year-old rocker marveled at the amount of material he was able to complete, saying: "Within six days I had written and recorded five new songs, which is unprecedented for me."

Ace went on to say that he had also been working on his new LP with Peppy Castro of the BLUES MAGOOS. He added: "Back in the '60s, [the BLUES MAGOOS] had the big hit '(We Ain't Got) Nothin' Yet'. I grew up with him in the Bronx. He inspired me to become a rock star. I remember going to Orchard Beach in the Bronx, and all of a sudden I hear Peppy's song on the radio. I go, 'Jesus Christ. If he can do that, I can do it. I'm better looking than him.' [Laughs] He actually taught me how to play bar chord in the basement of an apartment building… But we've been friends ever since, and we've followed each other's career. And he's been in my studio a half dozen times. And he also hooked me up with Tommy Denander. He wrote three songs for me that I'm probably gonna rearrange at least one or two of them and add vocals. But me and Steve have been doing a song a day. It's insanity."

October 26 : Bruce Kulick's Audiodog album vinyl release Oct. 28


From :

Bruce Kulick ( X )
On sale Saturday October 28th, Bruce Kulick's debut 2001 solo release, AUDIODOG on VINYL for the first time! Limited to 300 copies in Blue and White, includes Bonus 7" single, in stock and ready to ship. Order yours on Saturday from Lindsley Records. lindsleyrecords.com.






last update : 2023-11-28




New Releases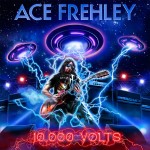 ACE FREHLEY February 2024
10.000 Volts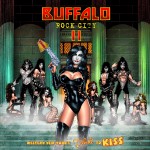 BUFFALO ROCK CITY II
Tribute To KISS October 31, 2023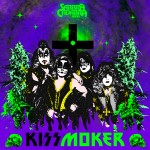 KISSMOKER Sept 15, 2023
A Stoner Rock Tribute To KISS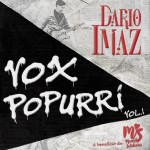 DARIO IMAZ Sept 15, 2023
Vox Popurrí - Vol. I (Br.Kulick)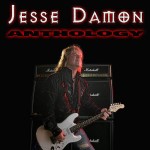 JESSE DAMON August 2023
Anthology (Gene Simmons)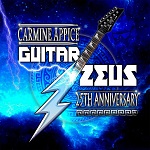 CARMINE APPICE Aug. 25 2023
Guitar Zeus (Kulick / Thayer)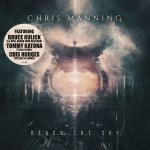 CHRIS MANNING July 14, 2023
Reach The Sky (Bruce Kulick)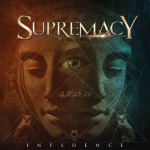 SUPREMACY June 30, 2023
Influence (Bruce Kulick)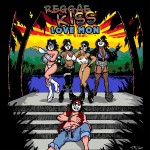 REGGAE KISS June 16, 2023
Love Mon (Kiss Tribute)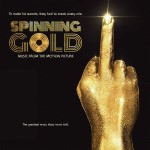 Spinning Gold April 22, 2023
Music From The Motion Picture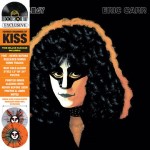 ERIC CARR April 22, 2023
Rockology (2LP / 1CD reissue)




News Archives