NEWS UPDATE : October 2022 - January 2023

January 2 :MARCEESE have released his 10th KISS cover album


From :

KISS Related Recordings
On December 30th, Berlin-based singer/songwriter Marceese have released his 10th KISS cover album "Almost Human" on Timezone Records.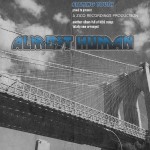 "Almost Human" Track List :

01. Love Her All I Can
02. Rock Me Baby
03. Almost Human
04. Shock Me
05. Talk To Me
06. That's The Kind of Sugar Papa Likes
07. Shandi
08. Save Your Love
09. When You Wish Upon A Star
10. Tunnel Of Love

Listen, download or order the CD at www.flamingyouth.de.

To KRR, Marceese's KISS Cover albums stand out from other KISS Tribute discs with musically new arranged cajun and country versions of Kiss songs we are all familiar with.


December 8 : Tod Howarth releases three albums including one featuring acoustic renditions of Frehley's Comet tracks


From :

sleazeroxx.com
Former Frehley's Comet guitarist / singer / keyboardist Tod Howarth has released three albums all at once consisting of "Comet Canvas", "Heavy Canvas" and "Coastal Canvas".

Comet Canvas consists of a collection of Frehley's Comet songs that Howarth wrote and/or sang for the late '80's band. The songs are re-recorded acoustically with Howarth playing all the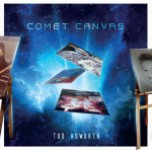 instruments and handling all the vocals.

Track List for Comet Canvas:
01. Time Ain't Runnin' Out
o2. New Kind of Lover
03. Fallen Angel
04. Breakout
05. It's Over Now
06. Something Moved
07. Calling To You

The second disc "Heavy Canvas" is Howarth's "rock" CD out of his three Canvas solo series CDs. It was written, recorded, performed and produced by Howarth.

The third disc "Coastal Canvas" consists of a more easy listening style that emulates from many different influences, experiences and perspectives from Howarth by way of melody, piano and acoustic guitars. All of the instruments and the vocals on the songs were handled by Howarth, who also wrote, performed and recorded all of the tracks.

The three Canvas covers put together form a collage.
You can purchase the three Canvas CDs via Tod Howarth's website.





November 29 :
ACE FREHLEY is putting finishing touches on new studio album


From :

Blabbermouth.net
Ace Frehley is putting the finishing touches on his new solo album for a tentative early 2023 release. The original KISS guitarist offered an update on the LP's recording progress while sharing a list on social media of his "Best 10 Sci-Fi Movies Released Up Until 1960". At the end of the message, he wrote: "My New Studio Record is nearing its completion! Hopefully it will be out Spring-Summer 2023!!!"

Back in November 2021, Ace said that he had collaborated with his longtime friend Peppy Castro on "some heavy songs." Peppy reportedly taught Frehley how to play guitar and previously collaborated with KISS bassist/vocalist Gene Simmons as a songwriter and performed on Frehley's and KISS frontman Paul Stanley's solo records.

In December 2020, Frehley told Talking Metal Live that he would start recording his next all-original album the following year. The record will be the follow-up to "Spaceman", which was released in October 2018 via eOne. At the time, he said that had "been writing all along. Plus, I have tracks that I've already recorded that I have to revisit and decide whether they have a chance to make it on my new studio record — [if they] have to be rewritten or [they're] just good the way they are," he explained. "And I've got people sending me song ideas constantly… So, little by little, it's an ongoing process, and it evolves as it goes."

Earlier in 2020, Frehley told Canada's iHeart Radio that he had "only written about three songs" for his next LP, and he added they were "not finished." He said: "Now that I'm [living] on the East Coast [after moving to New Jersey from Southern California], my engineer only lives an hour from me, Alex Salzman, who worked with me extensively on this last record, and he played a lot of bass guitar as well, So it's gonna be even easier, 'Origins Vol. 3' and the next [original] record."

October 28 : more TOMMY THAYER related demo's released


From :

KISS Related Recordings
Today the Numero Group have released a 21 song compilation entitled "Bound For Hell : On The Sunset Strip".
"Bound For Hell" is early '80s L.A. rock as it actually was: a California cataclysm of drunk and horny headbangers, dressed in sharp, shiny, leather androgyny and fire, kicking crowds in the teeth to clear the way to that one big shot. Featuring 21 tracks by 21 of the Sunset Strip's most razor-sharp heathens. Available as a 2LP box set with an ephemera-stuffed gatefold and 144-page hardbound book, or a sheer savage CD Wallet, with a 12-panel double-sided poster for those denizens of the compact disc.

"Bound For Hell" contains a couple of unreleased demo's by BLACK 'N BLUE (Tommy Thayer guitar) and SIN ("On The Run" 1985 demo featuring Tommy Thayer on backing vocals).

The Poser Proof Die Hard Edition on Translucent Red Vinyl contains a bonus 5 track music cassette EP (Limited to 500 copies) which first track is an extra unreleased BLACK 'N BLUE demo of the song "Rules Were Made To Be Broken".

"Bound For Hell : On The Sunset Strip" is available on CD and as 2LP boxset which you can purchase exclusive at the label's website.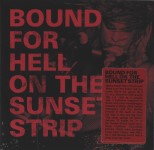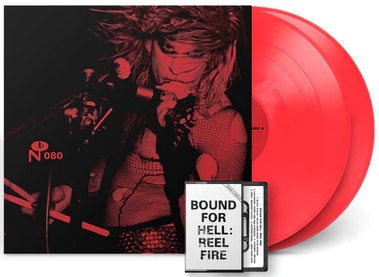 last update : 2023-01-08




New Releases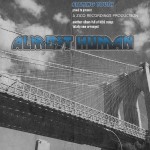 MARCEESE December 30, 2022
Almost Human (KISS Tribute)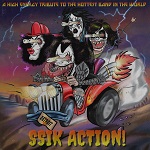 SSIK Action! October 31, 2022
A High Energy Tribute To ...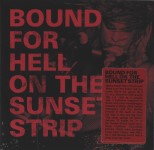 BOUND FOR HELL Oct. 28, 2022
compilation (Tommy Thayer)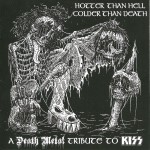 Tribute : Hotter Than Hell
Colder Than Death Oct 24, 2022
A Death Metal Tribute To Kiss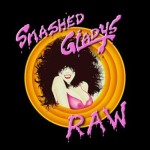 SMASHED GLADYS Oct. 7, 2022
Raw (Gene Simmons)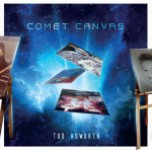 TOD HOWARTH October 2022
Comet Canvas (Frehley/Carr)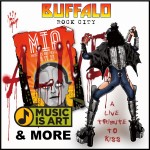 BUFFALO ROCK CITY Sept 2022
Alive​! - A Live Tribute To KISS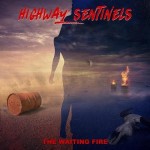 HIGHWAY SENTINELS July 2022
The Waiting Fire (Bruce Kulick)




News Archives