NEWS UPDATE : September - October 2020




October 23 : Darren Phillips cover of unreleased Paul Stanley song "Best Man For You" CD single and video released today.


From :

Melodicrock Records
MR Records are extremely excited to announce that The Darren Phillips Project have releasd their latest single 'Best Man For You' from the upcoming album Volume Two, today.

Featuring Rob Wylde (Midnite City) on lead vocals, Dennis Butabi Borg (Cruzh) on bass guitar, Patrik Svard (Sapphire Eyes) on lead guitar and Jon Powers (Frozen Tears) on keys, "Best Man For You" is an unreleased song from KISS front man Paul Stanley.
Recorded back in 1989 for a proposed second solo album, the demo was never officially released, but has become a cult favourite amongst the Starchild's fans worldwide.

All involved were thrilled to bring this classic Stanley track to life and hope the man himself approves of their version.

Best Man for You will be available everywhere digitally and also a part of a Very Limited Edition CD single release, which has an amazing acoustic version by Rob Wylde of the Paul Stanley Song "Wouldn't You Like to Know Me"

ORDER NOW...@ www.melodicrockrecords.com/shop/best-man-for-you/MRR119



October 9: CHRIS MANNING 'Destination' album featuring Bruce Kulick


From :

Roxx Records
NoLifeTilMetal Records is proud to announce the signing of Dallas guitarist, songwriter, and session player Chris Manning as well as the release of his new album "Destination" due out November 11th.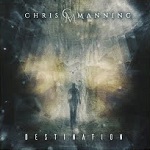 Dallas guitarist Chris Manning (Dvinity, Chris Manning Band, The Zeppelin Project) returns November 11th with his new album "Destination" featuring 11 new AOR, melodic rock songs combining Manning's signature guitar style with the talents of Hollywood vocalist extraordinaire Chris Hodges (Neptune Blue, In The End: Linkin Park tribute).
Manning and Hodges collaborate on a wide range of tracks covering many different styles including "Start Over Now", a stand-out track in the melodic hard rock genre that features the guitar wizardry of legendary KISS/Grand Funk guitarist Bruce Kulick. In addition to his contributions to one track, Bruce Kulick was also the album's creative consultant.

Joining Manning & Hodges are UK session pro drummer Max Salidi and ace UK studio bassist Dan Hawkins who provide a top-flight rhythm section for Manning's melodic guitar and Hodge's intense, dynamic vocals. Special guests include legendary KISS guitarist Bruce Kulick, vocalist Chandler Mogel (Outloud, Punky Meadows (Angel), Pareidolia), bassist Rick Read (Herd of Instincts, David Gallegos, The Zeppelin Project), and songwriter Tim Beamguard (Highway 31).

As an artist with a wide-variety of musical tastes, Chris Manning's music remains difficult to categorize. His versatile guitar style balances technique and melody appealing to fans of Alice in Chains, Led Zeppelin, George Lynch, Black Sabbath, Deep Purple, KISS, and King's X. In addition to "Destination", Manning has released four guitar-oriented albums spanning multiple genres and was featured in Guitar Player magazine (Dec 2008). He is also a founding member of The Zeppelin Project, one of the top Zeppelin tributes in Texas.

Check out the brand new debut single and video "Start Over Now" featuring special guest Bruce Kulick.



October 9: MARCEESE 8th KISS cover album "Rocket Ride" released


From :

Kiss Related Recordings
Today Berlin based guitarist and singer MARCEESE have released his 8th KISS cover CD entitled "Rocket Ride" via Timezone Records.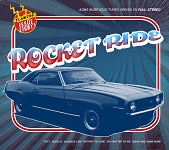 Track list :
01. Tonight You Belong To Me
02. Rocket Ride
03. Hooligan
04. You Matter To Me
05. Wouldn't You Like To Know Me
06. Hold Me, Touch Me
07. I Can't Stop The Rain
08. Deuce
09. Nothin' To Lose
10. Take Me Away (Together As One)

Get your copy at www.flamingyouth.de

Special Covid-19 offer: buy 4 CD's at www.flamingyouth.de pay 3 !


October 2 : Warrior Soul 2020 cover album features 2 KISS songs


From :

blabbermouth.net
WARRIOR SOUL will release a covers album called "Cocaine And Other Good Stuff" on November 13 via Livewire/Cargo Records. The LP will be preceded by a single, "Elected", on October 9.

"Cocaine And Other Good Stuff" is an incendiary compilation of songs that everyone in the band, both current and previous members, had some input choosing, and it shows true honesty in the recordings, making it a fresh take on some very listenable rock jams.

Says singer Kory Clarke: "We wanted to make a record that was not about all the crap we are all living in, as it seems like a well-worn path for. So, I had to think out of the box."

The album was recorded all over the western world (Edinburgh, Scotland; Newcastle, England, Copenhagen, Denmark; Los Angeles; New York; Chicago; Detroit; Sheffield, England; Costa Blanca, Torrevieja, Spain) in home studios.

Track listing: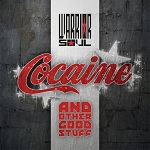 01. Good Times Roll (Ocasek)
02. Cocaine (Cale)
03. Crosstown Traffic (Hendrix)
04. Cold Gin (Frehley)
05. D.O.A. (Van Halen, Van Halen, Anthony, Roth)
06. Elected (Cooper, Buxton, Bruce, Dunaway, Smith)
07. Outlaw (Kilmister, Campbell, Dee)
08. Firehouse (Stanley)
09. Get Down Tonight (Casey, Finch)
10. We're An American Band (Brewer)
11. Living After Midnight (Halford, Downing, Tipton)

The idea for a covers album started when Clarke was contacted by legendary rock photographer, Alex Ruffini's brother, enquiring if WARRIOR SOUL would record a cover of a KISS song, which was Alex Ruffini's favorite band, for a tribute in aid of cancer research. WARRIOR SOUL recorded "Cold Gin". Once the band started recording, it sounded really positive and they decided to assemble a complete record of covers ranging from MOTÖRHEAD to KC AND THE SUNSHINE BAND.

Says Clarke: "I contacted many of the musicians who have played with WARRIOR SOUL recently and asked if they wanted to be part of it. Everyone was very much up for it and ready to go. We called John Dryland at Livewire/Cargo Records, and he said, 'Of course, go for it. The irony of recording 'Good Times Roll' during a global pandemic really works as you can hear the sneer of sarcasm right through every chorus."

WARRIOR SOUL is known for recording some electrifying covers previously, including songs by JOY DIVISION, Iggy Pop and David Bowie. Kory Clarke has performed on several compilation and tribute albums singing other acts songs but this is the first complete album of its kind from WARRIOR SOUL.


October 1 : DAVID ELLEFSON cover album features KISS' "Beth"


From :

blabbermouth.net
ELLEFSON, the solo band of MEGADETH bassist David Ellefson, will release its covers album, "No Cover", on November 20 via earMUSIC (Europe) and Ward Records (Japan). The effort will be made available in conjunction with Ellefson's revived Combat Records, which will issue the album in North America via Amped.

ELLEFSON has cited some unexpected medical situations for pushing back the "No Cover" release date by more than a month. Vocalist/co-producer Thom Hazaert states: "There's no easy way to say it, but in July, right in the middle of recording the album, I had massive heart failure and went into full cardiac arrest. My heart literally stopped for several minutes, and I was revived at the hospital. There was a long recovery, but we managed to finish the record, and secure amazing deals with our friends at earMUSIC and Ward, but obviously we had to revisit our timeline a bit. And literally, maybe a month and a half later we were in Los Angeles, at Al's house, shooting the video for 'Auf Wiedersehen'. I'm just extremely humbled and thankful to be here to be able to, not only, finish this incredible record, but be able to see it released worldwide with incredible label partners, which really almost wasn't the case."

He adds: "Originally we had envisioned 'No Cover' as a smaller, limited-release 'quarantine project' we were doing for fun with a bunch of our friends, really just to not have to release our studio album during the pandemic. But as it neared completion, and we really got to see what it was turning into, we realized it was worthy of so much more. I have a long history and friendship with Max at earMUSIC, and they are an incredible label, and home to some of our favorite artists, and friends — ALICE COOPER, DEF LEPPARD, and more — and we are ecstatic to be able to partner with them for not only this release, but future ELLEFSON releases as well. Ward had already released 'Sleeping Giants' for us last year in Japan, and we had secured a deal with them for our upcoming 2021 studio album, so it was a natural fit when we went to them with the idea of partnering with us on 'No Cover'."

Adds Ellefson: "It really was a crazy, whirlwind process, not only making such an involved album so fast, but also remotely, during a pandemic, with not only dozens of guests, but the entire band, spread around the globe. And then almost losing our singer in the middle of it. But at the end of the day, it turned out better than any of us had hoped, and really was one of the most fun records I've ever made. It's been great to pull so many great and positive things out of 2020, despite all the challenges."

Produced by Ellefson and Hazaert, with additional production by guitarist Andy Martongelli and Matt LaPlant (NONPOINT, SKINDRED, LIL' JON), mixed by Alessio Garavello, and mastered by Maor Appelbaum (FAITH NO MORE), "No Cover" includes ELLEFSON-ized versions of 19 classic tracks from MOTÖRHEAD, W.A.S.P., DEF LEPPARD, CHEAP TRICK, QUEEN, JUDAS PRIEST, TWISTED SISTER, FASTWAY, FIGHT, DEAD KENNEDYS and more. Featuring cover art by Melody Myers (ALTITUDES AND ATTITUDE, ESCAPE THE FATE), an homage to the legendary DEF LEPPARD debut "On Through The Night", "No Cover" is the second release under the ELLEFSON banner, the follow-up to 2019's "Sleeping Giants", a double-disc compilation combining new tracks, with unreleased Ellefson solo and F5 material.

ELLEFSON, featuring Ellefson on bass, vocalist Thom Hazaert, guitarists Andy Martongelli and Ron "Bumblefoot" Thal (SONS OF APOLLO, YES, ex-GUNS N' ROSES), and drummer Paolo Caridi, are joined on the album by a who's who of legendary guests including Charlie Benante (ANTHRAX), Eddie Ojeda (TWISTED SISTER), Brandon Yeagley (CROBOT), Dirk Verbeuren (MEGADETH), Frank Hannon and Troy Lucketta (TESLA), Mark Slaughter, Jason McMaster (DANGEROUS TOYS, ex-WATCHTOWER, EVIL UNITED), Greg Handevidt (KUBLAI KHAN, ex-MEGADETH), Chuck Behler (ex-MEGADETH), Gus G., John Aquilino (ICON), Doro Pesch, Dave McClain (SACRED REICH, ex-MACHINE HEAD), Dave Alvin (WHITE TRASH), Todd Kerns (SLASH FEATURING MYLES KENNEDY AND THE CONSPIRATORS, Andrew Freeman (LAST IN LINE), Jacob Bunton (Mick Mars), Al Jourgensen (MINISTRY), Russ Parrish (FIGHT), DEAD BY WEDNESDAY, and more.

Track listing:

Disc one: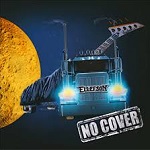 01. Freewheel Burning (JUDAS PRIEST)
02. Tear It Loose (TWISTED SISTER)
03. Love Me Like A Reptile (MOTÖRHEAD)
04. Holiday in Cambodia (DEAD KENNEDYS)
05. Rebel Yell (BILLY IDOL)
06. Wasted (DEF LEPPARD)
07. Riff Raff (AC/DC)
08. Nailed To The Gun (FIGHT)
09. Not Fragile (BACHMAN-TURNER OVERDRIVE)
10. Auf Wiedersehen (CHEAP TRICK)

Disc two:

01. L.O.V.E. Machine (W.A.S.P.)
02. Love Hurts (NAZARETH)
03. Eat The Rich (KROKUS)
04. Sheer Heart Attack (QUEEN)
05. Over The Mountain (OZZY OSBOURNE)
06. Sweet FA (SWEET)
07. Beth (KISS)


September 26 : Alexx Michael / Shameless covers "Love Is Blind'


From :

Alexx Michael
Alexx Michael : 'One of the songs we record for "so good you should..." is the unreleased Gene Simmons track "Love Is Blind" with Frankie Muriel on lead vocals. Today we had the pleasure to have Lisa Hellmich performing some violin tracks for the song. Next step will be lead guitars ... (click image below to see facebook video)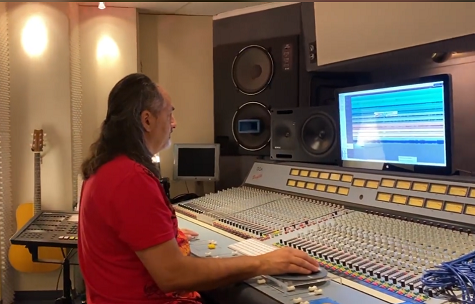 September 14 : Darren Phillips covers unreleased Paul Stanley song "Best Man For You" with "Wouldn't You Like to Know Me" as bonus.


From :

Melodicrock Records
MR Records are extremely excited to announce that The Darren Phillips Project will be releasing their latest single 'Best Man For You' from the upcoming album Volume Two, on October 23rd 2020.

Featuring Rob Wylde (Midnite City) on lead vocals, Dennis Butabi Borg (Cruzh) on bass guitar, Patrik Svard (Sapphire Eyes) on lead guitar and Jon Powers (Frozen Tears) on keys, "Best Man For You" is an unreleased song from KISS front man Paul Stanley.
Recorded back in 1989 for a proposed second solo album, the demo was never officially released, but has become a cult favourite amongst the Starchild's fans worldwide.

All involved were thrilled to bring this classic Stanley track to life and hope the man himself approves of their version.

Best Man for You will be available everywhere digitally and also a part of a Very Limited Edition CD single release, which has an amazing acoustic version by Rob Wylde of the Paul Stanley Song "Wouldn't You Like to Know Me"

PRE-ORDER NOW...@ www.melodicrockrecords.com/shop/best-man-for-you/MRR119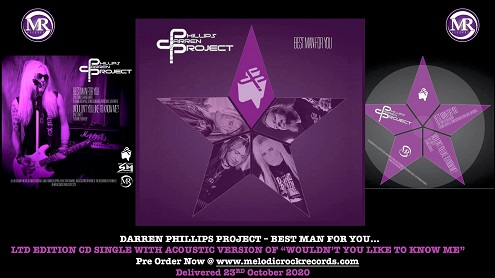 September 13 : Goo Goo Dolls' co-founder collaborates with Buffalo's KISS THIS to cover "Hard Luck Woman"!


From :

wnypapers.com (Anne Leighton Media)
This homage video was filmed, directed, edited & produced by Charles Butera for "Promoting Buffalo" (www.promotingbuffalo.com) This video was created to help promote the first ever virtual edition of Robby Takac's "Music Is Art" music festival, which is done, in order to raise money and awareness for the arts in Western New York. The video first debuted during the "Music Is Art" virtual festival (www.musicisart.org) on September 12, 2020. The song was performed by Robby Takac & KISS THIS! and there will be a re-mix of the song, which will be released on the upcoming KISS tribute record (all being done for charity, raising money & awareness for the homeless in WNY), "Buffalo Rock City." The album will be released in the fall/winter of 2020. For more on "Buffalo Rock City," visit our facebook page (facebook.com/WNYTribute2KISS/).

>>read more clicking here<<


September 2 : Goo Goo Dolls' co-founder collaborates with Buffalo's KISS THIS to cover "Hard Luck Woman"!


From :

wnypapers.com (Anne Leighton Media)
Buffalo's KISS THIS! and the Goo Goo Dolls' Robby Takac are collaborating on a new music video, "Hard Luck Woman," and they'll premiere it at the 18th Annual Music Is Art Festival between 6 and 7 p.m. ET Saturday, Sept. 12. The performance will be on the "Friends of MIA" channel at musicisart.org.

Because of the pandemic, Takac and his "Music Is Art" team are holding Music Is Art online. The virtual festival runs from 6 p.m. until midnight ET at www.musicisart.org.
There will be multiple channels streaming simultaneously, with various content, allowing the viewer to pick and choose what parts of the festival they desire to watch.

The Music is Art organization is a not-for-profit 501(c)(3) founded by Takac in 2003. Music is Art operates in conjunction with its staff, sponsors and volunteers, as well as collaborations with several partner organizations. Every year the festival strives to enrich the Western New York community with access to live music. The hope is to encourage people to find their musical voice, think about how music touches their lives, and, most importantly, think about the fact that music is art.

To commemorate this "first" for MIA, Takac teamed up with crowd favorites KISS THIS!, the East Coast's premiere KISS tribute band, for another "first": a cover of the KISS classic "Hard Luck Woman." KISS THIS! and Takac filmed a video for the song with Promoting Buffalo's Charles Butera. Butera's advertising agency and production company has a decade of video production experience, utilizing state-of-the-art and industry-leading tools. Promoting Buffalo also specializes in graphic design and photography for many local artists and businesses.

KISS THIS! has been a staple of Music Is Art since 2016, as they performed at the festival for the first time that year, opening for the Goo Goo Dolls, in front on thousands of attendees at Delaware Park.
>>read more clicking here<<


last update : 2020-10-25




New Releases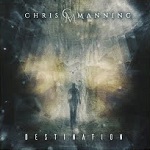 CHRIS MANNING (Bruce Kulick)
Destination November 11, 2020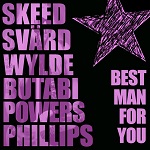 The Darren Phillips Project
Best Man For You Oct, 2020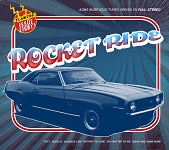 MARCEESE (Tribute To Kiss)
Rocket Ride October 9, 2020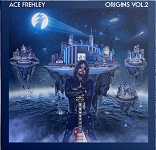 ACE FREHLEY
Origins Vol. 2 Sept.18, 2020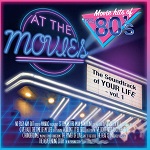 AT THE MOVIES (Bruce Kulick)
Movie Hits Of The 80's 2020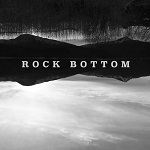 MARCEESE (Tribute To KISS)
Rock Bottom July 10, 2020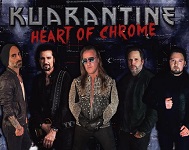 KUARANTINE (Bruce Kulick)
Heart Of Chrome June 2020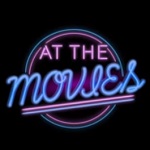 AT THE MOVIES (B.Kulick) We Don't Need Another Hero 2020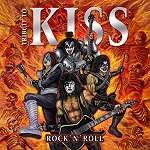 Rock 'n' Roll March 18, 2020
Tribute To KISS (vinyl album)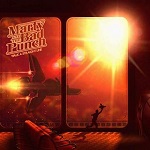 Marty And The Bad Punch 2020 Walk A Straight Line (B.Kulick)




click album cover to buy !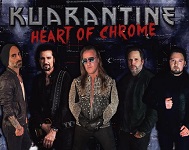 Click here to buy
KUARANTINE : Heart Of Chrome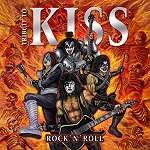 Click here to buy
Rock 'n' Roll - Tribute To KISS


News Archives