NEWS UPDATE : September - October 2019



October 5 :
PAUL STANLEY putting finishing touches on SOUL STATION album


From :

blabbermouth.net
KISS frontman Paul Stanley is putting the finishing touches on the debut album from his R&B band SOUL STATION.

On Friday (October 4), Stanley shared a photo of him with some of his SOUL STATION bandmates in the studio, along with the following caption: "SOUL STATION In The Studio! Home Stretch Now!"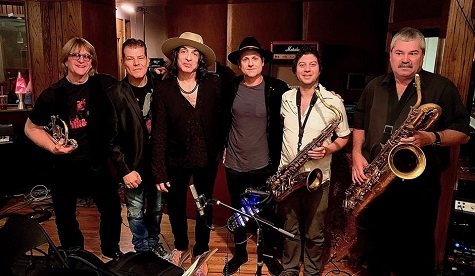 Earlier this year, Stanley told the Real Radio 104.1 radio station that he wanted to wait for the right time to release the SOUL STATION LP. "It really deserves full attention and my full commitment," he explained. "So until we can do great live performances — the band is amazing live — and until we can promote it the way we should, it's just going to simmer. But it's really just mind-blowing good. These are songs that, for one reason or another, have been relegated to samples on a rap tune. And I don't wanna hear background music for a rhyme — I wanna hear those songs.'

He continued: "This band is 13 people strong, and everybody's played with Smokey [Robinson] and Stevie [Wonder] and THE TEMPS [THE TEMPTATIONS] and Natalie Cole and Whitney Houston, and we knock those songs out of the park."

Asked if he gets any hate from KISS fans for making an album that is stylistically far removed from the music his main band is best known for producing, Stanley said: "I'm sure there are some people who'd rather me doing a KISS album or something like that, but when you sign on with me, you understand that we're both in this together, and sometimes I have to do what I need to do. And that's part of the joy and the reward for me. So I would rather do a great SOUL STATION album right now than tamper with KISS or the KISS legacy and do something that I'm really not feeling at the moment."

A couple of years ago, Stanley spoke to Rock Cellar Magazine about how the idea for SOUL STATION first came about. He said: "Well, my roots are much more broad and varied than some people might realize. This is funny; I was having tea with Jimmy Page in London and we were talking about this. I said, 'Before I ever saw [LED] ZEPPELIN or THE WHO or any of those bands, I saw Otis Redding. I saw Solomon Burke. I saw THE TEMPTATIONS.' So it's very much a part of my DNA. Motown and Philly soul and Stax/Volt, all that music is really, unfortunately too nostalgic at this point and used too often for loops and samples as opposed to hearing a great song. What's missing nowadays so much is great live performances of that material. What's being passed off now as R&B is usually a computer and a drum machine. For a while, I thought about that, and I had an opportunity a few years ago to put together something that was in essence SOUL STATION. We did a couple of private shows and we all looked at each other said, 'Why aren't we doing more of this?' It's great to have that coming from people who are not only in demand but working all the time with Stevie Wonder or Smokey [Robinson] or Pink or John Mayer. These are real crème de la creme players but everybody has the same passion for this music. To be able to recreate it, not in a sterile way but with the same passion and intensity that it was made with is something that we all feel very close to."

Asked what the greatest challenges are that he faces in delivering this material in a live setting, Paul told Rock Cellar Magazine: "There's a big weight on my shoulders because I'm singing songs by some legends, and if I can't deliver them, I shouldn't be doing them. So if I'm gonna sing Smokey or if I'm gonna sing Al Green or David Ruffin or Eddie Kendricks, you'd better be on-point or you shouldn't be doing it, plus the rest of the band is so damn good. They have played with Smokey, they've played with Stevie Wonder, with Natalie Cole, they've played with Whitney Houston and John Mayer and with Carlos Santana; I mean, the list goes on and on. For us all to be together as peers and be creating something this exciting, everybody on stage is smiling. We're all just caught up in the moment. To hear Crystal [Starr] sing 'I Want You Back' is just mind-boggling. Her dad was a backup singer for Jackie Wilson. Everybody's got their roots. From the get-go, anybody I ever called to be a part of this immediately said, 'I'm in!' just to have the opportunity to recreate and revive these songs; you don't get that chance."

SOUL STATION made its live debut in September 2015 at West Hollywood, California's The Roxy Theatre. The ten-piece band also features KISS drummer Eric Singer.

September 29 : BRUCE KULICK Joins Horror Icons COURTNEY GAINS And JOHN FRANKLIN On New 'Dreams In The Witch House' Track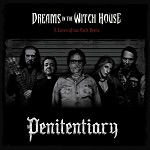 From :

blabbermouth.net
On September 23, 2019 "Dreams In The Witch House: Penitentiary" was released and offered as a free download through October 31, 2019, Halloween. The track's musicians include former KISS guitarist Bruce Kulick, guitarist Douglas Blair, cello sensation Tina Guo, MOTHER'S FINEST bassist Wyzard and EASY ACTION drummer Björn Höglund. Joining them on vocals are horror icons Courtney Gains ("Children Of The Corn", "The Burbs", "Tales From The Crypt") and John Franklin ("Children Of The Corn", "The Adams Family", "Childsplay").

Produced by Chris Laney of Danish metal band PRETTY MAIDS and executive producer Mike Dalager, the track commemorates the 35th anniversary of the release of Stephen King's "Children Of The Corn" and Bruce Kulick's first recording with KISS on "Animalize", where he played the ghost solo for Track 5, "Lonely Is The Hunter".

"Penitentiary" is a beefed up, cinematic version of the title track from 2013's Dreams In The Witch House: "A Lovecraftian Rock Opera" , an adaptation of HP Lovecraft's classic horror tale from 1932. The track also marks Kulick and Blair's seventh collaboration with the rock opera. In a previous interview Kulick noted, "When [Chris] approached me, along with Mike, about being involved I said, 'I'm in!' even though I don't know much about HP Lovecraft. But I know Chris understood what I'd be able to lend to the project."

Hollywood actors John Franklin and Courtney Gains, renowned for their iconic roles as child cult leader Isaac and henchman Malachai aren't known for their singing abilities. Executive producer Mike Dalager states: "They will blow you away with their vocal chops! John got his start in musical theater in Chicago and Courtney's an accomplished songwriter and singer who headlines his cruise grunge band RIPPLE STREET." John Franklin states, "My teenage dream of being a rock star is suddenly resurrected. And don't get me started on how friggin' amazing Mr. Gains is!"


September 25 : ERIC CARR's 1999 Rockology Limited Color Vinyl LP


From :

therockologists.com
Eric Carr's 1999 album "Rockology" to debut on Extremely Limited Color Vinyl.
Presale starts October 12th at www.therockologists.com. (details below image)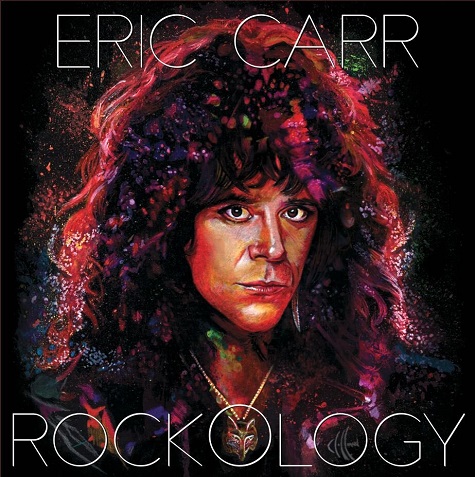 The Rockologists, in conjunction with The Eric Carr Family and Bruce Kulick are proud to announce that "Rockology", formerly available only on CD will be available on presale Saturday October 12th in three exciting variations. There will be versions available for all levels of Eric Carr and Vinyl LP fans.

The Standard version will be pressed on Orange vinyl. In addition to all of the great demo's from Eric Carr with assistance from Bruce Kulick, it will include a four page Booklet full of rare photos and liner notes, an exclusive hype sticker, Standard version Rockology card and an Eric Carr merchandise sheet. A bonus Rockheads collector card will be included in the shipping container. The standard version will sell for $28.99, and will be limited to only 500 copies.

While the Standard version will be an awesome addition to any Eric Carr fan's collection, The Rockologists trademarked "RockRelix" versions are going to introduce a bonding level for fans and artists never before seen.

"RockRelix" Version One and Version Two will both be pressed on a stunning Orange, Black and Silver Starburst vinyl and will include a Custom OBI, custom hype sticker, four page Booklet full of rare photos and liner notes, a "RockRelix" version Rockology card specific to version one, a Rockheads collector card, and Eric Carr Merchandise sheet. Each of the two version will be limited to only 250 copies total.

In addition, Both "RockRelix" versions will include an extremely limited The Rockologists "RockRelix" card containing personal items owned by Eric Carr.

The Rockologists "RockRelix" Card Version I will contain an actual piece of the shirt that Eric Carr was last photographed in public wearing to the MTV Music Awards show. The fabric sample is authenticated by The Rockologists and Eric's sister Loretta Carr. The hype sticker on Version I will specify the matching card contained inside.

The Rockologists "RockRelix" Card Version II will contain an actual slice of an Eric Carr KISS era rehearsal drumstick. The drumstick sample is authenticated by The Rockologists, Bruce Kulick and Eric's sister Loretta Carr. The hype sticker on Version I will specify the matching card contained inside.

Randomly inserted in "RockRelix" Version One and Version Two will be three "RockRelix" Card Version III. These three chase cards will contain cut signatures of Paul Caravello. The Rockologists always provide 100% authenticated in person autographs in our releases, and these signatures authenticated by Lorretta Carr continue this tradition.

The costs for The Rockologists "RockRelix" Version One and Version Two LP's will be $79.99 each. The Rockologists always strive to bring their customers the top value for their money.

A limited bundle will be available for the first day of sales. The bundle will include copies of The Standard version, "RockRelix" Version One, "RockRelix" Version Two, a promo 8x10 photo, and a Rockologists LP bag to hold all the items. The Bundle will be limited to 50 sets, which will only be available for the first 24 hours of the presale. Once 24 hours has elapsed any unsold bundle LP's will be returned to inventory and will be available for individual sales. The bundles will sell for $179.99, the cost of the LP's if purchased individually.

Exports outside of the USA will include multiple shipping choices for customers, including for the first time from The Rockologists, First class shipping. Customers choosing First Class shipping do so with the understanding they have no insurance or tracking. The Rockologists will not be responsible for uninsured or untrackable shipping choices customers make. That means a lower shipping cost for customers, but absolutely no refunds for lost or damaged shipment.

Shipping from the pressing plant is expected to occur in mid to late December. Please keep in mind that it is not likely that delivery can take place before Christmas.


September 19 : PETER CRISS on upcoming RICHIE SCARLET single ??
From :
Richie Scarlet (facebook)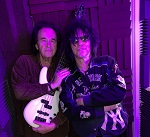 Richie Scarlet is at DirtyBrook Studios today with Louie Spagnola and fresh from the stage of Madison Square Garden with Peter Frampton bass player supreme John Regan. Tracking my new single featuring a superstar HOOLIGAN on drums!
Stay tuned for more details!
I am super excited about my next single !!

September 19 : CASTLE BLAK's 4th KISS cover "Shout it out Loud"


From :

KISS Related Recordings
On September 15, San Francisco based hard rock / glam rock band CASTLE BLAK have released a live CD entitled "One More Sin ....Live!". The triple-gatefold CD package is released independently (and limited to only 500 copies) and includes a temporary tattoo of the band's "Babes In Toyland" 1985 album artwork. The album was recorded February 18, 2017 during CASTLE BLAK's reunion show at Dan's Bar, Walnut Creek, CA, and features 12 songs that span the band 3 releases from 1985 to 1992. That day was the first time the band shared a stage together in over 25 years to do one, last and final live gig ….
The disc ends with the final song of the show, a cover of KISS' "Shout It Out Loud".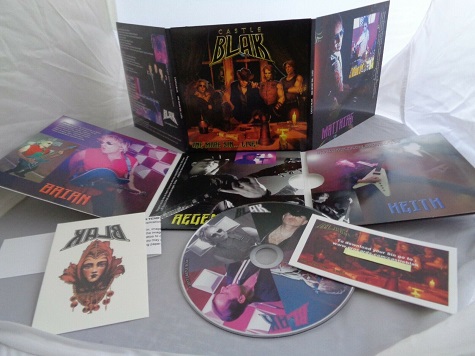 During the 80's & 90's CASTLE BLAK released three albums, which all contained a KISS cover version. Their cover of "Black Diamond" appeared on their 1985 debut release "Babes In Toyland," while their next album "Another Dark Carnival" featured a cover of "Do You Love Me."
In 2006 the band released a 3-CD, 45 song box set entitled "Glamour & Damnation: Greatest Hits And Dirty Little Secrets." The box set contains both KISS cover versions as well as a previously unreleased cover of "Let Me Go, Rock and Roll."
Prior to the 2006 release, KRR took the opportunity to do an interview with Regent St. Claire, vocalist, rhythm guitarist and songwriter in 80's Glam Rock band CASTLE BLAK.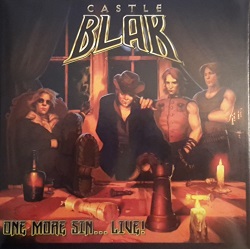 CASTLE BLAK "One More Sin... LIVE!" tracklist :
01. Ten High
02. Babes In Toyland
03. Throw The Book
04. Strangers Again
05. I Know You're A Bitch
06. Ready, Willing & Able
07. No Bed Of Roses
08. The Hits Just Keep On Comin'
09. Don't Tell Me 'Bout Your Boyfriend
10. Sleep With The Angels
11. Never Enough
12. Shout It Out Loud (KISS cover)


US customers can order CASTLE BLAK 2019 live album on ebay from the links below :
01) "One More Sin... LIVE!" SIGNED CD + TATTOO / WITH Download Card: $ 21,-
02) "One More Sin... LIVE!" unsigned CD + TATTOO / WITH Download Card: $ 18,-
03) "One More Sin... LIVE!" SIGNED CD + TATTOO / NO Download: $ 15,-
04) "One More Sin... LIVE!" unsigned CD + TATTOO /NO Download: $ 12,-
05) "One More Sin... LIVE!" TATTOO + Download card only, NO CD: $ 10,- **

Non-U.S. customers who'd like to purchase the CD will need to contact the band first at donnamatrix93@hotmail.com for details & shipping costs, as this title is not being sold internationally through ebay at this time.

** NOTE : CASTLE BLAK "One More Sin... LIVE!" will not be available for purchase on iTunes or other digital streaming services. The band choose for a download card which package also contains the limited edition temporary tattoo.


CASTLE BLAK "One More Sin... LIVE!" album review
(by Jelle Jansen / KISS-Related-Recordings)
I want to take you back to the period of 1984 – 1985. It was just a few years before Glam, Sleaze or the Hair dayz became really big. After the success of Mötley Crüe and Quiet Riot, new bands like W.A.S.P., Icon, Kick Axe, Q5 were signed to big labels, to release their debut album. When their second album was released, most of these bands sounded more polished compared to their debut album. Around the same time many bands like Teeze (Party Hardy), Sin, Sweet Savage and (then Glam rockers) Pantera, released their (debut) albums or EP's on an indie label, just like Castle Blak did in 1985 with their album "Babes In Toyland". Back in the days I was the kind of music fan who bought these (US import) albums, simply because I knew that most of these bands were influenced by KISS and probably inspired by the success of Mötley Crüe, both my favorite bands at the time (and still are).
The cool part of this, that from the beginning of this website, many of these bands / musicians contacted me to inform me about their new releases or by simply saying "hello", when they found out that they were listed at KISS-Related-Recordings.nl.
One of these musicians was Regent St. Claire of Castle Blak halfway 2000's. We stayed in contact and to my big surprise I received their recently released live album today.
From the moment I spinned the disc, I immediately got that smile on my face ...
With opener "Ten High" (which is also the first song on their debut album), it's exactly what I'm trying to describe above …. It's raw 'n real, up-tempo (Motley's "Live-Wire" like) unpolished glam rock. The riff of the second song "Babes In Toyland" (also from their debut) reminds me to a young Def Leppard. Also the rocker "Thow The Book" is from the first album which song would fit on Crüe's debut album.
"Strangers Again" is a beautiful ballad from the 1992 Blak's cassette album.
In "No Bed Of Roses" Regent St. Claire's voice just sounds like Joey C. Jones.
An unexpected surprise to me is the slow and close to dark grunge sounding song "I Know You're A Bitch", which song still doesn't sound like Soundgarden or whatever, it's just a good bass driven and grooving song.
With a title as "Ready, Willing and Able" you can't go wrong with me, a sing along Party Rocker from their debut album again. 1992's "No Bed Of Roses" is another up tempo rocker and could be an AOR-ish song, but Castle Blak still keeps it sounding rough and it features a great solo. If that song was released during late 80's it could have been MTV hit. The mid-tempo "The Hits Just Keep On Comin' " sounds like 70's KISS, with various KISS inspired bridges and Ace Frehley like lead guitar.
The funny "Don't Tell Me About Your Boyfriend" sounds a bit like the New York Dolls. "Sleeping With The Angels" is a kind of ballad, but still performed that raw compared to most regular 80's Rock ballads, and again this song reminds me to Joey C. Jones voice … The regular show ends with the band's hit single (which wasn't, because it wasn't polished enough) "Never Enough" from their debut disc, but hell, it's still a Hit to me. In some way it's so catchy that my wife thought it's a cover song, but believe it or not, it's still written by Castle Blak's Regent St. Claire)
As an encore the live album ends with a cover of KISS' "Shout It Out Loud" …
Overall, don't expect a smooth produced live-album, with Castle Blak's "One More Sin … Live !" you get pure rough 'n raw 80's Glam / Hard Rock as it was meant to be, just like their 3 albums as released between 1985 and 1992 …..

September 18 : Desmond Child to release Live album October 25


From :

Desmond Child
On October 25, Grammy-winning and Emmy nominated songwriter-producer Desmond Child will release DESMOND CHILD LIVE on BMG, a new live album showcasing his global mega-hits recorded at Feinstein's/54 Below in New York City. Chronicling his monumental career, Child takes the stage with his dynamic band and featured guests as they perform his biggest songs including "Livin' On A Prayer," "You Give Love A Bad Name," "I Was Made For Lovin' You," "Dude Looks Like A Lady," and "Livin' La Vida Loca."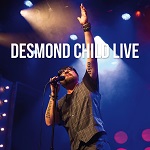 Over the past five decades of #1 hits, Desmond Child has had more than eighty Billboard Top 40 singles to his credit which have sold over 500 million records worldwide in addition to downloads, YouTube views and streaming plays in the billions. From Aerosmith to Zedd, Child continues to fill the airwaves with genre-defying mega-star collaborations including KISS, Bon Jovi, Cher, Joan Jett, Alice Cooper, Michael Bolton, Ricky Martin, Katy Perry, Kelly Clarkson, Carrie Underwood, Garth Brooks, Meat Loaf, Sia, Cyndi Lauper, Christina Aguilera and most recently Barbra Streisand.

DESMOND CHILD LIVE will be available October 25 on CD, download and streaming services.

DESMOND CHILD LIVE track listing:

01. Livin' On A Prayer
02. You Give Love A Bad Name / Dude Looks Like A Lady (feat. Justin Benlolo)
03. Angel
04. I Was Made For Lovin' You (feat. Justin Benlolo)
05. I Hate Myself For Loving You (feat. Lena Hall)
06. Weird
07. Where Do I Go From You (feat. Tabitha Fair)
08. How Can We Be Lovers (feat. Justin Benlolo)
09. We All Sleep Alone (feat. Tabitha Fair)
10. Love On A Rooftop (feat. Rouge with Maria Vidal, Myriam Valle & Diana Grasselli)
11. The Cup of Life / Livin' La Vida Loca / Shake Your Bon Bon / She Bangs
12. You Want To Make A Memory


September 12 : Lipstick Generation covers Eric Carr's "Eyes Of Love"


From :

KISS Related Recordings
Nashville, TN based hard rock band LIPSTICK GENERATION have released a video for their cover of Eric Carr's "Eyes of Love." The cover song is not yet released in physical format, but will (probably) appear on the band's third album.
The Eric Carr, Bruce Kulick, Adam Mitchell written song "Eyes Of Love", was one of the four songs Eric Carr brought to KISS "Hot In The Shade" sessions. The Eric Carr demo of the song is eventually released in 1999 on the CD album "Rockology".



September 6 : New found KISS 1975 - 1976 cover versions


From :

KISSfaq

/

KISS Related Recordings
It is be known that the Finnish Punk Rockers DEAD END 5 (probably) was the first band who recorded a cover of a KISS song. Their 1976 debut album "Dead Ends" features a cover version of "Let me Go Rock 'n Roll", which song is in Finnish, entitled "WC-Paperi-75".

More recently an interesting discussion started at KISSfaq forum to find out what's the earliest cover of a KISS song to appear on a record or cassette, which resulted in two more 1975 and 1976 'discoveries'. Both are compilation albums of then-current top 40 hits as recorded by unknown artists. These types of releases were common at the time.

In 1975 the C.B. Radio Music Ensemble covered "Rock 'n Roll All Nite" which version appeared on the LP "Convoy 20 Of Today's Hits", as released by Homestead Records in the USA and Canada.

In 1976 the GMC Pick Hit Artists covered "Hard Luck Woman" which version appeared on an 8-track tape entitled "Super Rock", as released by Charlotte North Carolina label Fantastic F.





September 6 : Bruce Kulick guests on VELVET INSANE album
From :
VELVET INSANE
/
Bruce Kulick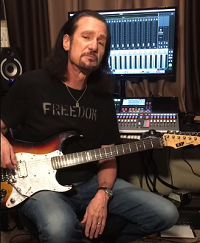 Last June Bruce Kulick recorded some guitar pieces for a song entitled "Ready For a Brand New Start" by Swedish Rockers VELVET INSANE.

Currently the band is in studio working on their new album. According to gthe band Bruce Kulick is helping in many different ways with both the band and the record.

VELVET INSANE is a rock band from north of Sweden centered around Jesper Lindgren - guitar and Jonas Eriksson - vocals.


last update : 2019-10-19




New Releases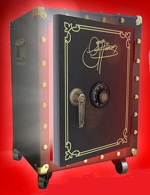 GENE SIMMONS CD Boxset
1966 - 2016 The Vault 2017/2018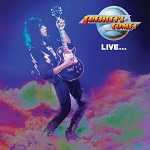 ACE FREHLEY Nov.29, 2019
Frehley's Comet - Live ... (1988)



The CULT (Eric Singer) 09/2019
Sonic Temple 30th anniversary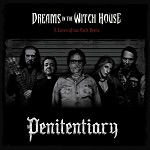 DREAMS IN THE WITCH HOUSE
Penitentiary(Bruce Kulick) Sep 2019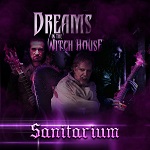 DREAMS IN THE WITCH HOUSE
Sanitarium (Bruce Kulick) June 2019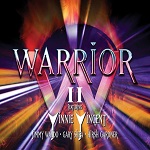 WARRIOR (2CD Expanded)
II (Vinnie Vincent) March 22, 2019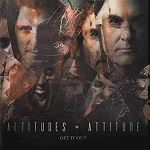 ALTITUDES & ATTITUDE 2019
Get It Out (Ace Frehley) January 18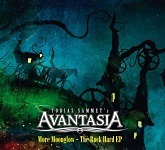 AVANTASIA January 2019
The Rock Hard EP (Bruce Kulick)




click album cover to buy !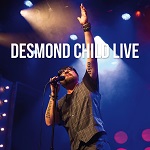 DESMOND CHILD LIVE
Click here to buy
The CULT : Sonic Temple
30th Anniversary (5CD boxset)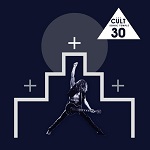 Click here to buy
The CULT : Sonic Temple
30th Anniversary (3LP=1MC box)


News Archives