Tobias Sammet's AVANTASIA
More Moonglow - The Rock Hard EP

Released : January, 2019
Produced by : Sascha Paeth & Tobias Sammet
Time : 45:43


| | |
| --- | --- |
| 01 Moonglow | (3:56) Sammet |
| 02 The Raven Child | (11:12) Sammet |
| 03 The Scarecrow (Live At Wacken 2014) | (11:31) Sammet |
| 04 Babylon Vampyres (Demo Version 2015) | (7:11) Sammet |
| 05 Where Clock Hands Freeze (Demo Version 2012) | (4:36) Sammet |
| 06 Seduction Of Decay (Demo Version 2015) | (7:17) Sammet |





LABELS :
Germany - compact disc - Released in a gatefold digi-sleeve.
Exclusively Produced and Manufactured for Rock Hard Magazine Vol. 381.



musicians :
Tobias Sammet (lead vocals on all tracks, bass, additional keys)
Sascha Paeth (rhythm guitars, lead guitars, bass, additional keys)
Candice Night (lead vocals on track 01)
Hansi Kürsch (lead vocals on track 02)
Jorn Lande (lead vocals on track 02)

Bruce Kulick - (lead guitar on track 04)



NOTES :
Produced by Sascha Paeth and Tobias Sammet.
all music and lyrics by Tobias Sammet.

Track 01 and 02 taken from Tobias Sammet's Avantasia 2019 album "Moonglow".

Track 04 "Babylon Vampyres" (demo version 2015) features Bruce Kulick on lead guitar (uncredited) , which recording is identical to the "Ghostlights" 2016 album version.
The 2015 features Tobias Sammet on lead vocals, while the album version is sung by Robert Mason. Probably the demo track was sent to Robert Mason to have a vocal guide for his parts.
AVANTASIA
other releases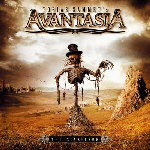 The Scarecrow (2008)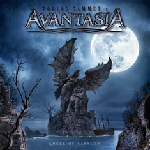 Angel Of Babylon (2010)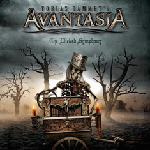 The Wicked Symphony (2010)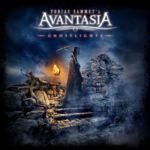 Ghostlights (2016)