NEWS UPDATE July 2010
July 23 : STRYPER: 'The Covering' Tentative Release Date Revealed


From:

Stryper.com
Following the success of their 25th-anniversary world tour earlier this year, Christian hard rockers STRYPER headed into the studio to work on their new album, "The Covering", tentatively scheduled for release October 13 via Big3 Records.

"The Covering", produced by frontman Michael Sweet, will be unlike any previous STRYPER recording in that it's a collection of cover songs from bands that inspired them and helped to shape their sound and musical identity, including hits from KISS, JUDAS PRIEST, IRON MAIDEN, LED ZEPPELIN, KANSAS and many others.

"The Covering" track listing:

01. SWEET - "Set Me Free"
02. SCORPIONS - "Blackout"
03. BLACK SABBATH - "Heaven and Hell"
04. UFO - "Lights Out"
05. KANSAS - "Carry On Wayward Son"
06. DEEP PURPLE - "Highway Star"
07. KISS - "Shout It Out Loud"
08. OZZY OSBOURNE - "Over The Mountain"
09. IRON MAIDEN - "The Trooper"
10. JUDAS PRIEST - "Breaking The Law"
11. VAN HALEN - "On Fire"
12. LED ZEPPELIN - "Immigrant Song"
13. God .



July 21 : Creature In Crime - Adam Mitchell : The KISSFAQ Interview


From:

Kissfaq.com / Tim McPhate
For Adam Mitchell, the music business essentially boils down to one thing, and one thing only. "Everything is about the song," he stresses. "Everything is a multiplication of the power of the song."

A BMI award-winning songwriter, Mitchell has worked with an array of artists over his long-standing career including Art Garfunkel, Merle Haggard, Waylon Jennings, Nicolette Larson, and Linda Ronstadt, among others, and his compositions have been recorded more than 150 times across various genres of music. Of course, to KISS fans he is known for being a co-writer on songs that appear on albums such as "Killers," "Creatures Of The Night," "Crazy Nights," and "Hot In The Shade." As fate would have it, he is also essentially responsible for bringing Vinnie Vincent into the KISS camp. "I introduced him to Gene when KISS was looking for a new guitar player," says Mitchell.

Mitchell came onboard during a critical juncture in the band's history. In 1982 KISS was essentially on life support after the dismal commercial reception of "(Music From) The Elder." In an attempt to resuscitate their career, they answered with "Creatures Of The Night," an album which Mitchell co-wrote three songs on, including the stomping title track. While "Creatures" was not a platinum-selling commercial smash, it has become a fan-favorite over the years and was an important stepping stone for the second chapter in the band's career.

Mitchell would go on to cultivate friendships with the various KISS members and a songwriting partnership that at times extended into outside projects with Gene Simmons, Paul Stanley, and even Eric Carr and Bruce Kulick. His work has drawn high praise from his KISS collaborators. "Adam Mitchell's ability to write in a diversity of styles is only possible because of his solid grasp of the fundamentals of great songwriting," said Paul Stanley. "Adam Mitchell is a total professional. Some of my favorite KISS songs were co-written by Adam, and his contributions to many artists of fame are first class," said Bruce Kulick.

KISSFAQ caught up with Mitchell in an attempt to gain insight into this interesting period in KISStory. Along the way, he shared impressions about the songs and albums in which he participated in, stories about various band members, and engaged in discussions on general KISS topics, his own career and current projects, and the subject he is most passionate about: songwriting.

Creature In Crime - Adam Mitchell: The KISSFAQ Interview part 1.
Creature In Crime - Adam Mitchell: The KISSFAQ Interview part 2.


July 15 : TOMMY THAYER To Reunite With BLACK 'N BLUE ....


From:

Blabbermouth.net
BLACK 'N BLUE will reform the classic lineup of Tommy Thayer, Jaime St. James, Pete Holmes, Patrick Young and Jeff Warner for an appearance at the Oregon Music Hall Of Fame. BLACK 'N BLUE is also among the inductees at this year's event.

In the late '70s, a glam metal band appeared in Portland called MOVIE STAR. The band included guitarist Tommy Thayer, vocalist Jaime St. James, drummer Pete Holmes, bassist Patrick Young and guitarist Jeff Warner. That band became BLACK 'N BLUE, releasing their 1984 debut album on Geffen with the hit single "Hold On To 18". The band recorded three more albums for Geffen, with two produced by Gene Simmons of KISS. The band broke up in 1989, reuniting in 1997 and again in 2007. The band is currently reunited without Tommy, who replaced Ace Frehley in KISS in 2002.

For more information, visit OregonLive.com.


July 13 : C.C. Banana covers KISS "Spit"


From:

Split Screen Entertainment
Rock & Roll comic C.C. Banana, known for his outrageous interviews with rockers and other celebrities, becomes the latest addition to the upcoming tribute album "WHOLE LOTTA LOVE: An All-Star Salute To Fat Chicks." C.C. performs a faithful rendition of the underground Kiss track "Spit," a song from their 1992 album "Revenge."
Originally sung by Gene Simmons (with an assist from Paul Stanley), "Spit" is an unapologetic rock & roll rant about the pleasures of pleasuring a large-sized lady.
It is also the second Kiss song covered by C.C. Banana in his brief music career, the first being a parody of "Unholy," rewritten as a roast of Danger Danger frontman Ted Poley and appearing on the 2008 album "KISS MY ANKH: A Tribute To Vinnie Vincent." C.C. has amended the title of the track from "Spit" to "Split," in deference to his unique banana pedigree. A sample of the song is now available at the official "WHOLE LOTTA LOVE" MySpace page.

"WHOLE LOTTA LOVE: An All-Star Salute To Fat Chicks" is a musical homage to the big, beautiful women who make the rockin' world go 'round. The tribute will feature all-new recordings of popular songs praising the fuller female figure, originally made famous by some of the biggest names in rock and pop music. These anthems to abundance will be performed by renowned rock & rollers from yesterday and today, along with a select few rising stars. In direct opposition to the "no fat chicks" mantra espoused by some, "WHOLE LOTTA LOVE" will be a star-studded celebration of large and lovely ladies. Songs confirmed so far include Queen's arena rock classic "Fat Bottomed Girls" by L.A. Guns singer Phil Lewis, with guitarist Paul LaPlaca and drummer John Macaluso.
Also on tap is a high-octane version of the AC/DC concert staple "Whole Lotta Rosie" by Rufus Fontain, featuring Cinderella guitarist Jeff LaBar and original Jackyl vocalist Ronnie Honeycutt. The Poison chart-topper "Unskinny Bop" is ably recreated by party rock outfit Evick, featuring members of the Bret Michaels Band. And the bass-heavy Spinal Tap dirge "Big Bottom" is given a 6-string revamp by Twisted Sister guitarist Eddie Ojeda and his Band of Steel. Plus-sized songstress Celisa Stratton brings all-new meaning to the title track "Whole Lotta Love" by Led Zeppelin, in conjunction with veteran Quiet Riot drummer Frankie Banali and guitarist Alex Grossi. The album boasts an inspired cover by pop artist Les Toil, known for his bold and beautiful "big girl" pin-up art. Additional artists and track listings will be announced as they are confirmed. Samples of all tracks are available at the official "WHOLE LOTTA LOVE" MySpace page.

"WHOLE LOTTA LOVE: An All-Star Salute To Fat Chicks" is scheduled for an August 31, 2010 release and is now available for pre-order directly from SplitScreen Entertainment. The first 500 pre-orders will receive a free instant digital download of "Fat Bottomed Girls," as well as a bonus mini-print of the cover art upon delivery of the album. Further details can be found at the SplitScreen Entertainment website.



last update : 2010-07-31


New Releases
April 27, 2010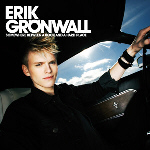 Erik Grönwall (Paul Stanley)
Somewhere Between June 2 2010


MARK SWEENEY (Bruce Kulick)
All In May 28, 2010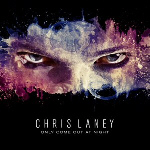 CHRIS LANEY (Bruce Kulick)
Only Come Out At NightMay 7 2010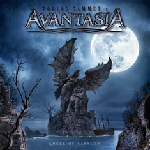 AVANTASIA (feat. Singer / Kulick)
Angel Of Babylon April 3, 2010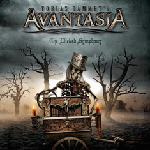 AVANTASIA (feat. Singer / Kulick)
The Wicked Symphony April 2010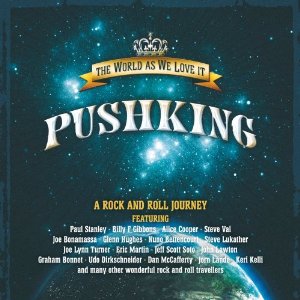 PUSHKING (feat. Paul Stanley)
The World As We Know It 2010




News Archives