NEWS UPDATE February 2012


February 14 : KISS on Paul McCartney Tribute Album (update)


From:

kissasylum.com
While Paul McCartney pays tribute to the classic era in his cover album "Kisses on the Bottom", a number of stars including The Cure, KISS and Alice Cooper will, in return, salute him in an upcoming tribute album. They will cover songs from Mecca's catalog including the records with The Beatles and Wings or during his solo career.
The album will additionally feature Billy Joel, Brian Wilson, B.B. King, Willie Nelson, Steve Miller, Jeff Lynne, Heart, Wanda Jackson, Ronnie Spector and Corinne Bailey Rae.
The CD is being curated by producer Ralph Sall.

Sall met McCartney while working on Michael Douglas and Albert Brooks' movie "The In-Laws" which has several McCartney songs as soundtracks. "It grew out of that experience," he said. "A good idea goes a long way, but it was important that it be blessed by Paul."

Sall has been working on the album for two and a half years, but has yet to partner with a label or distributor for the release. Beside working in the studio, he also plans a TV special using footage of the studio sessions and interview with the participating artists.

"It will be a good venue to show appreciation of his catalog," the music supervisor gushed. "You can tell by the variety of participants that Paul's music is truly timeless. Whether you're 8 or 80, everyone loves Paul McCartney."

February 14 : JOHN CORABI interviewed on 'From Out Of Nowhere'


From:

fromoutofnowheremedia / blabbermouth.net
The "From Out Of Nowhere" podcast (web site) recently conducted an interview with John Corabi, former lead singer of MÖTLEY CRÜE, THE SCREAM and UNION.

John Corabi originally joined CRÜE in 1992 as the replacement for the group's original singer, Vince Neil, who was fired due to personal differences. With Corabi on vocals, MÖTLEY CRÜE released one critically acclaimed full-length CD, which ended up being a commercial failure in the wake of grunge despite a Top-Ten placing on the album chart. When Neil returned to the fold in 1997, Corabi was left on his own and formed the band UNION with ex-KISS guitarist Bruce Kulick.

John Corabi recently completed work on an acoustic album which he says will include "old songs, new songs and just a sample of things to come." Tentatively due in the spring, the set will contain two versions of the MÖTLEY CRÜE's song "Hooligan's Holiday" — a stripped-back acoustic version and a more elaborate but still acoustic-based band arrangement — as well as a version of the CRÜE's "Loveshine" and even a song by Corabi's first band, ANGORA, which was originally produced by Steve Vai.

In the Podcast FOON talks with John about growing up in Philly, his upcoming acoustic album and more. Plus as an added bonus, the posdcast got an exclusive live John Corabi track that you won't hear anywhere but on this podcast!

Head over to 'From Out Of Nowhere' Podcast (Audio) clicking here.





last update : 2012-02-28


New Releases

NEW ENGLAND - New England
2012 high-fidelity SHM-CD produced by Paul Stanley (1979)




KISS - Hot In The Shade
2012 high-fidelity SHM-CD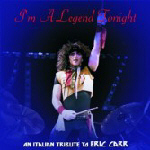 I'm a Legend Tonight

2012
An Italian Tribute To Eric Carr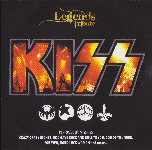 MISSKISS

2011
KISS 'Legends Tribute'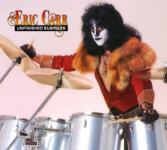 ERIC CARR

November, 2011
Unfinished Business




News Archives