NEWS UPDATE - January 2015



January 31 : THE RADIO SUN - Original Tribute Song To Ace Frehley
From :
theradiosun.com
/
MelodicRock.cpm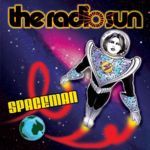 Australian melodic rock band The Radio Sun have penned an original tribute to Ace Frehley titled 'SpaceMan'. Guitarist Stevie Janevski goes on to say 'all of us in The Radio Sun grew up on a healthy diet of KISS and in particular were all inspired by the original spaceman Ace Frehley. This song is a bit of fun and is not meant to defame anyone in particular but rather a stance acknowledging the original SpaceMan'.

The Radio Sun will release their second full length album mid 2015, currently being mixed by Paul Laine (ex Danger Danger). "SpaceMan" will not be on the upcoming album but rather something special the band put together before the full length album's release. SpaceMan" will be released as a
4 song CD/EP and will also be available on ITunes, Spotify, Google Play etc. soon.

People can hear the song here:



January 21 : Bruce Kulick records with Dreams In The Witch House


From :

Witch House Rocks

/

Kiss Related Recordings
Bruce Kulick was in the Stagg Street Studio (Van Nuys, CA) with Douglas Blair (W.A.S.P.), Tina Guo-Morabito and Swedish actor Stefan Sauk recording songs for a 2CD album, which is going to be the foundation for the movie " Dreams In The Witch House : A Lovecraftian Rock Opera". The movie is going to be filmed in about a year.

In 2013 Dreams in The Witch House have released an album with the same title "A Lovecraftian Rock Opera", also featuring Bruce Kulick.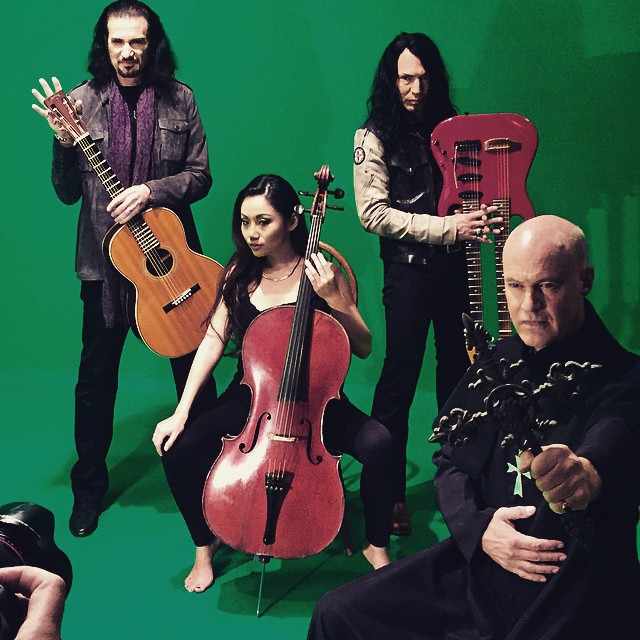 January 12 : Bruce Kulick on Immortal Randy Rhoads Tribute album
From :
UDR Music
/
Blabbermouth.net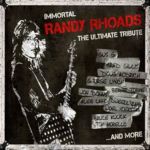 One of the most venerated guitarists ever to grace hard rock music, the late, great Randy Rhoads - best known for his work with OZZY OSBOURNE and QUIET RIOT n-will be celebrated in the truest of fashions with the release of "Immortal Randy Rhoads - The Ultimate Tribute" on February 23 (Europe) and
March 3, 2015 (USA) via UDR Music.

A collection of 11 classic Rhoads co-written songs, "Immortal Randy Rhoads - The Ultimate Tribute" is performed by twenty top contemporary artists, including old friends and performing partners Rudy Sarzo and Frankie Banali, his brother Kelle Rhoads and more designated musicians like Serj Tankian (SYSTEM OF A DOWN), Tom Morello (RAGE AGAINST THE MACHINE), Vinny Appice (DIO, HEAVEN & HELL, BLACK SABBATH), Tim "Ripper" Owens (JUDAS PRIEST, ICED EARTH, YNGWIE MALMSTEEN), Chuck Billy (TESTAMENT), Alexi Laiho (CHILDREN OF BODOM), George Lynch (DOKKEN, LYNCH MOB), Gus G. (FIREWIND, OZZY OSBOURNE), Bruce Kulick (KISS), Doug Aldrich (WHITESNAKE, DIO), Dweezil Zappa and others.

The album was produced and compiled by the Grammy-award winning guitarist and producer Bob Kulick at his own studio.
Along with the album, "Immortal Randy Rhoads - The Ultimate Tribute" will contain a bonus DVD available in the digipack version, including interesting interviews with some of the involved artists, hosted by Bob Kulick and a feature on the Musonia School of Music, a teaching school on North Hollywood, California, set up by Randy's mother and run by his brother Kelle Rhoads.

"Immortal Randy Rhoads - The Ultimate Tribute" will also be available in double vinyl gatefold and digital formats.


January 11 : MARCEESE 's 2nd folk KISS Tribute album and videoclip


From :

Kiss Related Recordings

/

Marceese
In April 2013 Berlin based folksinger and guitarplayer Marceese released his first full KISS Tribute album "Baby Driver". He announced to record the complete KISS backing catalog from the 70's area. On January 23, 2015 Timezone Records is set to release his second coup called "Have Love, Will Travel". He made it his business.

Like on his first KISS cover album Marceese nearly forgoes the big hits and leave some die-hard-fans with clueless faces. And surprisingly the new interpretations sound way older than the originals by Gene, Ace, Peter and Paul ! Which is result of Marceese slipping over his own Americana-folk-style to 70's Hard Rock tunes.
"Tomorrow and Tonight" and "Move On"for example sounds like 40ies / 50ies recordings.
But again you count on that native Berliner, so he thunderstruck with a Hendrix-influenced version of the disco-song "Dirty Livn'", just to keep it up with a cheesy yearning variation of "Easy Thing"...

"Have Love, Will Travel" is a varied folk record in the broadest sense, far away from the excessively buffoonery of the New York Hard Rock quartet.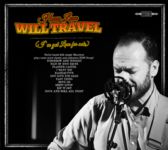 "Have Love, Will Travel" track list :
01 Tomorrow and Tonight
02 Man Of 1000 Faces
03 Plaster Caster
04 I Want You
05 Radioactive
06 Got Love For Sale
07 Easy Thing
08 Move On
09 Dirty Livin'
10 Rip It Out
11 Rock and Roll All Nite



January 1 : Momoiro Clover Z x KISS Collaboration on YouTube


From :

kissonline.com
KISS have recorded two new songs with the Japanese Idol winners Momoiro Clover Z (also known as Momoclo). The 13th single for the Japanese group, "Yume No Ukiyo Ni Saitemina", was co-written by Paul Stanley and producer Greg Collins with lyrics by Yuho Iwasato and Stanley. Momoclo takes the lead on the song while KISS provides the instrumentation and backing vocals.

The KISS version will also include the extra song SAMURAI SON, which is also slated to be included on the January 28th release of the Japanese version of "Best of KISS 40".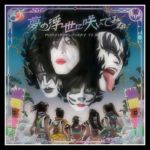 "Yume no Ukiyo ni Saitemina" credits :
Lyrics :Iwasato Yuho, Paul Stanley
Music : Paul Stanley, Greg Collins
Arrangement : KISS, Greg Collins
Player and Chorus :KISS

"Samurai Son" credits :
Lyrics : Paul Stanley
Music : Paul Stanley, Greg Collins
Arrangement : KISS, Greg Collins
Player : KISS
Chorus : Momoiro Clover Z

Here's the official sneak peek trailer for the KISS vs. Momoiro Clover Z single that will be released on January 28. It will be released in two versions - "Momoclo Edition" and "KISS Edition" - via iTunes in 120 countries.



From :

momoclovskiss.com
To hear a full version on "Samurai Son"visit www.momoclovskiss.com, and from there post a tweet on twitter using #KISS or #Momoclo ......

last update : 2015-01-31


New Releases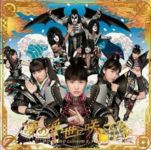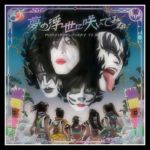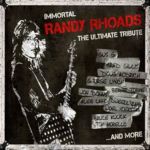 Immortal Randy Rhoads Febr 2015
The Ultimate Tribute (Bruce Kulick)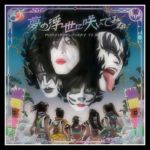 KISS vs Momoiro Clover Z
collaboration single Jan 28, 2015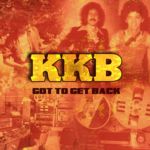 KKB (Bruce Kulick) January , 2015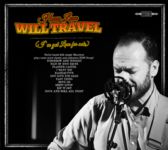 MARCEESE January 23, 2015
Have Love Will Travel KISS Tribute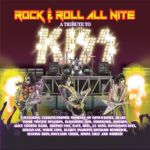 A Tribute To KISS January 13, 2015 Rock & Roll All Nite 1974 - 2014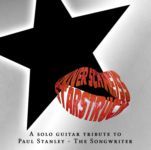 STARSTRUCK December, 2014
A Solo Guitar Tribute To Paul St..



The Art Of McCartney Nov 17, 2014
Paul McCartney Tribute ( KISS )


News Archives