NEWS UPDATE : May 2016
May 31 : Wally Wingert and Bruce Kulick : Ruby (video clip 2016)


From :

Bruce Kulick
"Just in time for Memorial Day, here's a new musical tribute to America's Veterans. It's a remake of the old hit "Ruby (Don't Take Your Love To Town)" and features me on lead guitar with my friend Wally Wingert, a famous voice actor (Jay Leno, Family Guy, King of the Hill) on lead vocals. The video makes a big statement about our wounded Veterans. Please watch here and share!"



May 13 : Robert Haglund album feat. Bruce Kulick details revealed


From :

KISS Related Recordings (Thorbjörn Brorsson) / Robert Haglund
The debut album from the Swedish artist Robert Haglund, better known as one of the Four members in the Motown group The Fantastic Four and the hardest Working entertainer in Sweden is planned for June 2016 release. On this album Robert sings his favorite Hard Rock tunes in a jazz style, an unique and personal album. The quest Musicians are well known in music business, here you find Bruce Kulick (KISS) Rudy Sarzo (Whitesnake) Swedens most famous jazz singer Svante Thuresson, Tony Harnell (Skid Row / TNT), Kee Marcello (Europe), Fred Coury (Cinderella) Jan Johansen etc.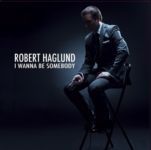 Album Tracklist :
1. Ain't No Love In The Heart Of The City - Whitesnake cover
2 Enter Sandman - Metallica cover
3 Don't Believe a Word - Thin Lizzy cover
4 Ice Cream Man - Van Halen cover
5 Love Gun - KISS cover
6 Holy Diver - DIO cover
7 The Price - Twisted Sister cover
8 Ace of Spades - Motorhead cover
9 You Give Love a Bad Name - Bon Jovi cover
10 I Wanna Be Somebody - WASP cover

Bruce Kulick is playing guitar on "Love Gun" (KISS) , Enter Sandman" (Metallica) and "Don't Believe a Word" (Thin Lizzy).


May 9 : JORN LANDE covers Paul Stanley's "Live To Win" - video


From :

Frontiers Music
Frontiers Music Srl is excited to announce JORN's new album, "Heavy Rock Radio", due for release on June 3rd!



One of the greatest rock singers of our time, Jorn Lande returns with a unique album of covers of classics from artists and bands that have meant something special to him, and helped forge this talented man's own unique style.

Through Jorn's extensive career, which includes more than 40 albums of mostly original songs, he has also recorded great versions of several rock classics such as Thin Lizzy's "Are You Ready", UFO's "On and On", Deep Purple's "Perfect Strangers", and many more. Jorn also recorded a successful Ronnie James Dio tribute album, released in 2010. Every song JORN covers is treated with the utmost respect and "Jorn-ized" accordingly. A good example is his heavy sounding version of "I Walk Alone", first released by Tarja Turunen (ex-Nightwish).

"Heavy Rock Radio" is not an ordinary album of cover songs, it is truly a songbook of hits. Featured – among others - are great versions of the Eagles' "Hotel California" and Kate Bush's "Running Up That Hill", which gets the Jorn style treatment to become very powerful and epic, without losing its commercial touch. More great classics included are John Farnham's "You're The Voice", Queen's "Killer Queen", and two absolute melodic rock evergreen gems in Journey's "Don't Stop Believin'" and Foreigner's "Rev On The Red Line".
The original concept of the album was to create a sort of jukebox of radio hits, but to avoid leaning too much on the pop side of rock, JORN decided to blend the tracklisting with a few more up tempo rock tracks as well, such as "The Final Frontier" by Iron Maiden ("probably the closest you get to anything commercial with Iron Maiden," says Jorn), "Live To Win" by PAUL STANLEY (a song which was also featured on the popular television series South Park), and a few hard rock classics show up as well from Deep Purple ("Stormbringer"), Dio ("Rainbow In The Dark") and Black Sabbath ("Die Young") to complete the mix.

"Heavy Rock Radio" tracklisting includes:
1. I Know There's Something Going On (Frida cover)
2. Running Up That Hill (Kate Bush cover)
3. Rev On The Red Line (Foreigner cover)
4. You're The Voice (John Farnham cover)
5. Live To Win (PAUL STANLEY cover)
6. Don't Stop Believin' (Journey cover))
7. Killer Queen (Queen cover))
8. Hotel California (Eagles cover)
9. Rainbow In The Dark (Ronnie James Dio cover)
10. The Final Frontier (Iron Maiden cover)
11. Stormbringer (Deep Purple cover)
12. Die Young (Black Sabbath cover)


last update : 2016-05-31


New Releases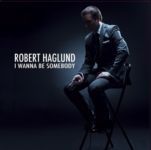 ROBERT HAGLUND June, 2016
I Wanna Be Somebody (B. Kulick)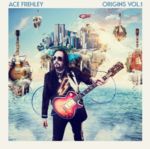 ACE FREHLEY April 15, 2016
Origins Vol. 1 (cover album)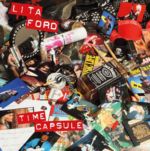 LITA FORD April 15, 2016
Time Capsule (Simmons / Kulick)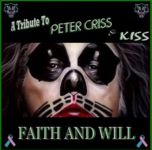 A Tribute To PETER CRISS & KISS
Faith & Will April 4, 2016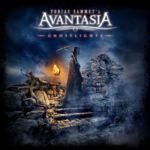 AVANTASIA January 29, 2016
Ghostlights (Bruce Kulick)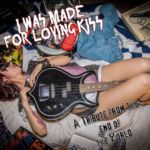 I Was Made For Loving KISS 2016
Tribute From The End Of The World


click album cover to buy !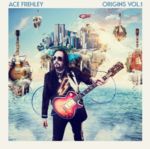 Click here to buy
ACE FREHLEY : Origins Vol. 1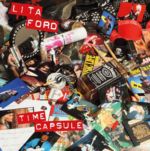 Click here to buy
LITA FORD : Time Capsule


News Archives