NEWS UPDATE : June 2016

June 24 : CAPTAIN SANITY - Pre KISS album feat. Criss and Simmons


From :

KISS Related Recordings (Ole Sørensen)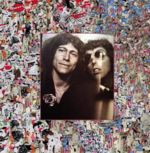 With the help of Ole Sørensen, KRR was able to add a new album detail page of a rare pre KISS related album which features Peter Criss and Gene Simmons !!

Today Mike Brand confirmed confirmed the CAPTAIN SANITY album details as listed HERE.
During 1972 - 1973, allegedly, Peter Shepley and Mike Brand (both CHELSEA) recorded an album for Dick James Music (DJM). It was Peter Criss who brought in Gene Simmons to record bass at Bell Sound Studios.
The album was completed but never officially released.

Tracklist :

01 For Children (with Peter Criss)
02 Once Before
03 Nice To Know Somebody To Believe (with Peter Criss & Gene Simmons)
04 Moonrider (with Peter Criss & Gene Simmons)
05 Recent Days Of Desperation (02:28)
06 Whisper ( (with Peter Criss)
07 Do The Moon (with Peter Criss)
08 Death Rattle & Roll (with Peter Criss)


June 20 : JEAN BEAUVOIR performs KISS' "Uh! All Night" live


From :

KISS Related Recordings
Last weekend Jean Beauvoir (VOODOO X, CROWN OF THORNS, Plasmatics, Beauvoir/Free) performed KISS' track "Uh! All Night" during his June 17th live set at AZKENA ROCK FESTIVAL in Bilbao (Spain), as well at his June 18th set at GMM Festival (Graspop Metal Meeting) in Dessel, Belgium.

Jean Beauvoir co-wrote "Uh! All Night" with Paul Stanley and Desmond Child for KISS'1985 "Asylum" album.

Check out Jean Beauvoir's GMM festival performance of "Uh! All Night" below :




June 16 : HELIX video clip "(Gene Simmons Says) Rock Is Dead"


From :

www.planethelix.com
Canadian heavy metal rockers HELIX have released a video for their new song "(Gene Simmons Says) Rock Is Dead" from their upcoming compilation album Rock It Science.

The video pokes fun at KISS' bassist Gene Simmons who made his now infamous comment that "rock is finally dead" during a prior interview that he had with Esquire.

Rock It Science will be available for purchase soon via Perris Records.



last update : 2016-06-30


New Releases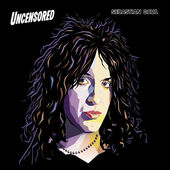 SEBASTIAN GAVA July, 2016
Uncensored (Bruce Kulick)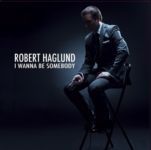 ROBERT HAGLUND June, 2016
I Wanna Be Somebody (B. Kulick)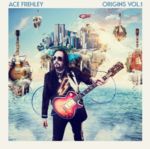 ACE FREHLEY April 15, 2016
Origins Vol. 1 (cover album)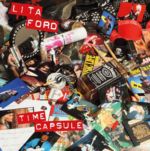 LITA FORD April 15, 2016
Time Capsule (Simmons / Kulick)


click album cover to buy !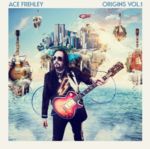 Click here to buy
ACE FREHLEY : Origins Vol. 1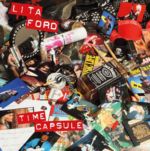 Click here to buy
LITA FORD : Time Capsule


News Archives