NEWS UPDATE : November 2016

November 14 : Taylor Hawkins & Paul Stanley Join Forces
From :
www.waaf.com

Foo Fighters drummer Taylor Hawkins has a new solo EP out titled "Kota", and on one of the songs features the vocal stylings of KISS frontman Paul Stanley. Together the two iconic rockers are featured on the song, "Bob Quit His Job."

"It's about my old neighbor," Hawkins told the O.C. Register. "At the very end of it, too, that's Paul Stanley from KISS. We took some of his live banter from KISS shows off of the Internet and stuck it in there. I asked him, like, 'Hey, I put your banter in the song to make it sound like a live KISS album or something, can I do that?' He was like, 'Hell yeah, go for it."




November 05 : ERIC CARR's related HARI KARI 1988 demo cassette and ERIC CARR's designed HARI KARI press kit on backstage auctions
From :
KISS Related Recordings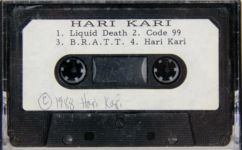 In 1988 Eric Carr signed all female Trash band HARI KARI to his company, Streetgang Productions.

Now you can start bidding for the HARI KARI 1988 demo tape as well as for the HARI KARI press kit which was designed by Eric Carr.

- backstageauctions.com HARI KARI 1988 demo.
- backstageauctions.com HARI KARI press kit.


NOTE : the info on the backstageauction website isn't fully right, so below is the info I got from Hari Kari bass-player Charisse Texeira-Palma some years ago.

During 1988 - 1989 Eric Carr managed and was the executive producer for HARI KARI.
The first demo (1988) was recorded at the Record Plant, New York City, and was produced and engineered by Dave Spitz.

In 1989 Eric Carr re-engineered the demo with a couple of different songs and with Charisse singing.

Eric Carr funded both of the demo's but was only available to engineer the 2nd due to touring. He also employed Mark Weiss as their photographer, and Eric created a kit to promote the band. Hari Kari was never signed to a recording contract.


last update : 2016-11-30


New Releases

MARCEESE November 25, 2016
Black Diamond (Kiss Tribute)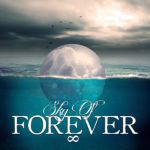 SKY OF FOREVER Oct. 14, 2016
Sky Of Forever (Bruce Kulick)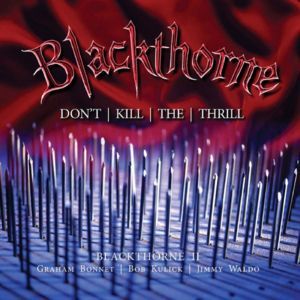 BLACKTHORNE Sept 2, 2016
Don't Kill The Thrill (Bruce Kulick)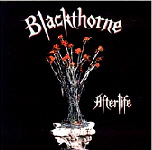 BLACKTHORNE Sept 2, 2016
Afterlife (Expanded) (Bruce Kulick)


News Archives