NEWS UPDATE : December 2019



December 21 :
Vinnie Vincent says one thing is holding back "Archives" Box


From :

ultimateclassicrock.com
Ex-Kiss guitarist Vinnie Vincent says a box set he's been talking about for years is being held up by financial challenges. Still, he's determined to release it at some point.

"I'm working on it; it's my masterpiece in the making," Vincent said during his Merry Metal Christmas fan gathering, held last weekend in Nashville. "We're creating extra books to go with this – really high-quality picture books. … It's quite an expensive project. This was supposed to be six cassette tapes of home demos, and then unfortunately I got detoured for 25 years. So, I'm picking the pieces up. … It's been a long time trying to find daylight."

Vincent showed off a dummy of the proposed "Archives" package while being interviewed on the Rock n Roll Experience with Mike Brunn program; watch the video below. The guitarist added that the final set could now expand to as many as 20 CDs "because of the amount of material," and that the project would be released on vinyl, too.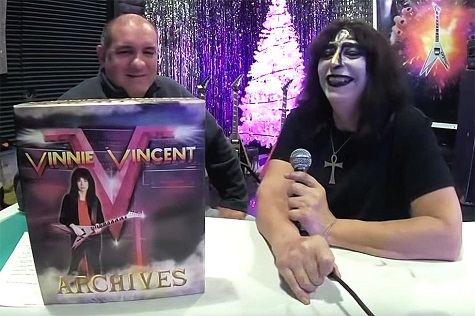 "It covers everything from when I was kid, 13 or 14, my first songs I ever wrote, to my first band, my first recording of my band that my dad paid for in 1966," Vincent told Brunn. "That was amazing – that was $175 for four hours to bring my band into a studio. And I remember my dad saying, 'How can we afford it?' 'We gotta afford it!'"

Plenty of Kiss-related material would also be included on "Archives". "[I]t has the very first songs that I wrote with Gene [Simmons] and with Paul [Stanley]," Vincent said. "It's all so visual, instant recall. They were magic moments and it's all captured. … We just jammed it out, you know, hours. Really private stuff. … Unreleased songs that we wrote – we just wrote, never recorded. Early versions of 'Unholy' and 'I Just Wanna' and stuff [from] Revenge that we never used, which I always thought we should have used."

[NOTE from KISS Related Recordings : During our (private) Gene Simmons Vault Experience in Frankfurt, Germany (July 24, 2018) Gene Simmons told me (Jelle Jansen) that he and Vinnie Vincent wrote about 10 more songs together for the "Revenge" sessions, which all were much heavier than "I Wanna Live".]

The issue with the long-delayed "Archives" box remains production costs, Vincent confirmed. "I'm just hoping that all the funds come together so we can have it," he said. Despite the delays, Vincent remains positive: "As long as I'm still here, above ground, this thing's gonna come out. When, I can't say, because of the expense involved, but it's gonna come out. … This is my legacy."

His career-spanning "Archives" project isn't the only one that's in limbo. Vincent also announced a re-release of the 2002 instrumental album "Speedball Jamm" in November, with a whopping price tag of $250, then later pulled it from his website store.

The video below was filmed at his Vinnie Vincent's Merry Metal Christmas Party on Sunday, December 15th 2019 in Nashville.



December 21 : JASON MAPES "The Devil Plays Guitar" (Bruce Kulick)
From :
KISS Related Recordings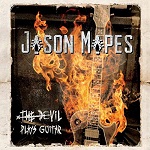 On August 19 Nashville-based rock musician Jason Mapes have released his debut album "The Devil Plays Guitar".

The 13 track long album has classic rock, blues rock, and even some pop-rock influences with an A-list roster of guests. Something for every rock fan! It's a tackle box full of hooks, riffs & ear candy! Songwriting that has him teaming up with legends like Rudy Sarzo (Ozzy Osbourne / Whitesnake), Bruce Kulick (KISS), Bill Leverty (FireHouse), Jeff Neill (Streetheart) and Brian Vollmer (Helix) to deliver the goods.


"The Devil Plays Guitar" is available world-wide !
CD, Digital Downloads and Streaming available on your favorite platform. Physical CD's available world-wide through cdbaby.com. Digital Downloads thru Amazon and iTunes.
Streaming on Spotify and other streaming services.




December 19 : MARCEESE will release his 6th KISS tribute tomorrow


From :

KISS Related Recordings
Berlin Heavy Folk Rock artist MARCEESE will release his 6th KISS Tribute CD entitled "100.000 Years" via Timezone Records tomorrow, December 20.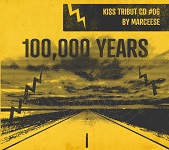 track list :
01 Getaway
02 Is That You ?
03 Ladies Room
04 She
05 What Makes The World Go 'round
06 Mr. Speed
07 Any Way You Want It
08 Take Me
09 X-ray Eyes
10 100.000 Years

Listen to it, right now : https://flamingyouth.bandcamp.com/album/100000-years



December 15 : unreleased Jean Beauvoir / Paul Stanley 1980's song on upcoming LORDI album - Released date : January 31, 2020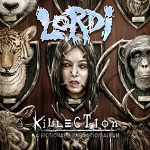 From :

KISS Related Recordings
Finnish Hard Rock band LORDI tenth studio album "Killection" will be released on January 31, 2020 via AFM Records. The album will feature an unreleased 1980's song written by Jean Beauvoir and Paul Stanley.

What if LORDI would have already been making music since the early 70's? And what if they have been releasing one hit single after the other since those times and now, almost 50 years later, are looking back on a full collection of songs that have been successful ever since? This is exactly the idea that LORDI are executing, with their newest studio album "Killection."

Once more Mr. Lordi, the master of the masquerade, presents us with one of his ideas, absurd and genius at the same time, and comes up with a concept that has never been done before in the music industry: "Killection" is a compilation album that simply says "what if" LORDI had been in existence since the early 70's. It contains all their imaginary hit singles from different periods done with painstaking attention to detail using authentic studios and vintage technology. This is how they would have sounded if LORDI would have made music back then and therefore would have had the hit material to release this compilation now.

In an interview with Metal-Rules -earlier this year- Jean Beauvoir discusses his recent collaboration with Finnish monster band Lordi and the Paul Stanley co-written song :

Jean Beauvoir : "We did mostly fresh stuff. I did discuss a song that I had done with Paul Stanley, that we wrote together some time ago, that I thought might be something that could fit what they have in mind. We don't know what's going to happen with it, but they like the song very much. It was almost like a "rock-ish," "dance-ish" kind of song, towards a kind of– I don't know. It's a cool song. So, we're going to see if they're going to use it or not, but they like the song very much."


December 14 : LUCIFER live version of Paul Stanley "Take Me Away"


From :

KISS Related Recordings
Last year German/Swedish band LUCIFER covered Paul Stanley's "Take Me Away (Together as One)" during their live sets. So far the song is not released on any of their albums, that's why their cover song is not listed on KISS Related Recordings cover version section. Because it's an unusual choice to cover I decided to upload the song to YouTube.


December 13 : VELVET INSANE digital single (featuring Bruce Kulick)


From :

Velvet Insane / Jesper Lindgren
Today Swedish Rockers VELVET INSANE are proudly presenting their new single, "A Brand New Start" (featuring Bruce Kulick of KISS)! The song is released worldwide right now.
Listen and enjoy on your favorite platform!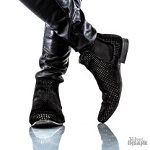 Formed in 2013 as a dream project for the guitarist Jesper Lindgren, the Swedish based Velvet Insane has gone from a four piece rock band to a rock duo with inspirations from 70's glam and more modern music.

In January 2020 the duo will release their new full length CD which is a new step for the band. This CD's first single features renown rock guitarist Bruce Kulick, and other songs have collaborations with well known Swedish artists. A very ambitious album which the duo has spent a lot of time on and it brings out some of the best of them both musically and lyrically. The band features singer Jonas Eriksson and guitarist Jesper Lindgren.



December 1 : Tommy Thayer talks working with
Gene Simmons on Hot In The Shade Album


From :

The Story of Rock and Roll Radio Show (James Daubeney)
KISS guitarist Tommy Thayer is featured in a new interview with The Story Of Rock And Roll Radio Show out of South Africa.
Tommy discusses how his relationship with the band formed, supporting KISS with Black 'N Blue, working with Jimmy Barnes (1985) and his 1993-1994 band Shake The Faith.

On working on "Hot In The Shade" :
Thayer: "I had a relationship with Gene Simmons because he produced Black 'N Blue's third and fourth records ("Nasty Nasty" and "In Heat"). At one point he asked me if I wanted to write a couple songs with him. He was working on some tunes for their new record at the time, which became "Hot In The Shade". Of course I jumped on that an ended up with a couple co-writes with Gene Simmons ("The Street Giveth And The Street Taketh Away", "Betrayed") and it was interesting because they were album tracks, but 'Betrayed' ended up being the B-side of the single, which was 'Forever'. That was a big song - it was a Top 10 record. I didn't have any money at the time, and one day I went to my mailbox and there was a cheque from the publishing company for $25,000 (laughs). I couldn't believe it."

Check out the interview here.


last update : 2019-12-31




New Releases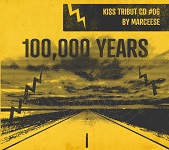 MARCEESE December 20, 2019
100.000 Years (KISS Tribute)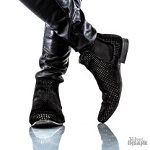 VELVET INSANE Dec.13, 2019
A Brand New Start (Bruce Kulick)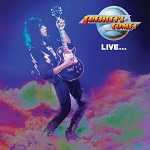 ACE FREHLEY Nov.29, 2019
Frehley's Comet - Live ... (1988)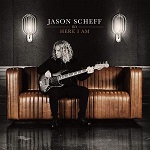 JASON SCHEFF Nov. 8, 2019
Here I Am (Tommy Thayer)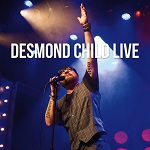 DESMOND CHILD Oct. 25 2019
Live (Paul Stanley co-write)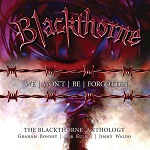 BLACKTHORNE (Bruce Kulick)
We Won't Be Forgotten (3CD) 2019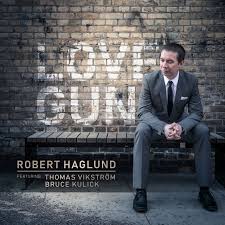 ROBERT HAGLUND single 2019
Love Gun (duet) (Bruce Kulick)



The CULT (Eric Singer) 09/2019
Sonic Temple 30th anniversary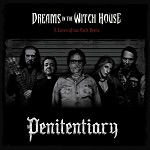 DREAMS IN THE WITCH HOUSE
Penitentiary(Bruce Kulick) Sep 2019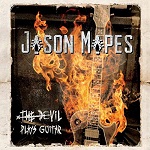 JASON MAPES August 9, 2019
The Devil Plays Guitar (Br. Kulick)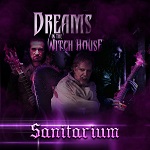 DREAMS IN THE WITCH HOUSE
Sanitarium (Bruce Kulick) June 2019




click album cover to buy !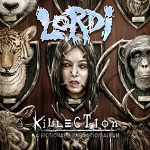 Click here to buy
LORDI- Killection (2020)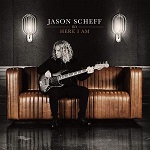 Click here to buy
JASON SCHEFF - Here I Am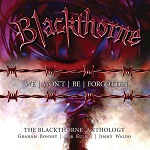 Click here to buy
We Won't Be Forgotten:
The BLACKTHORNE Anthology,
3CD Remastered Boxset Edition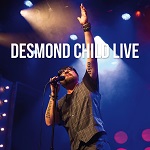 DESMOND CHILD LIVE






Click here to buy
The CULT : Sonic Temple
30th Anniversary (5CD boxset)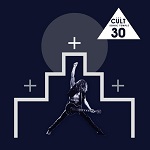 Click here to buy
The CULT : Sonic Temple
30th Anniversary (3LP=1MC box)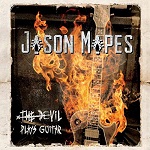 Click here to buy JASON MAPES
The Devil Plays Guitar




News Archives