NEWS UPDATE : April 2020



April 28 : ACE FREHLEY Begins Work On New Album Of Original Material; 'Origins Vol. 2' Pushed Back To Fall


From :

eddietrunk.com
During an appearance on yesterday's (Monday, April 27) episode of SiriusXM's "Trunk Nation", original KISS guitarist Ace Frehley revealed that he has been using the coronavirus downtime to work on "new material for a studio record." He explained: "Because of this virus, everything has been pushed back," he said. "The release of my 'Origins Vol. 2' [the sequel to his 2016 collection of cover songs that inspired him] has been pushed back to the fall. I don't wanna be too idle, so I decided to start recording my next studio record. What the hell?"

According to Ace, "Origins Vol. 2" was "done months ago" but there is no concrete release date yet for the effort.

"We're talking about the end of the summer," he said. "We might put out a single earlier than that — during the summer. We're talking about probably not till September. But that can change. Don't quote me or anything. First it was the summer, then it was the end of the summer. Last I heard it was September. Everybody's worried about their health. Health comes first, because without your health, you've got nothing."

It was previously reported that "Origins Vol. 2" would feature guest appearances by Lita Ford (on THE ROLLING STONES' "Jumpin' Jack Flash"), CHEAP TRICK's Robin Zander (on HUMBLE PIE's "30 Days In The Hole", former KISS guitarist Bruce Kulick (on Jimi Hendrix's "Manic Depression", ROB ZOMBIE's John 5 (on BEATLES' "I'm Down" and CREAM's "Politician").

Last year, Frehley told The Weekender that "Origins Vol. 2" will once again feature a LED ZEPPELIN tune, "Good Times Bad Times". He also revealed that he wanted to lay down the vocals for "30 Days In The Hole" himself, but that he "just couldn't cut it, vocally, because [Steve] Marriott's just too good of a goddamn singer. I just couldn't do justice to his vocals," he explained. "But I remembered that I had bumped into Robin Zander years ago at a meet-and-greet and he had mentioned to me that he'd like to sing on one of my upcoming records, so I remembered that and gave him a call. And he killed it as well. He sounds like a young Marriott.".



last update : 2020-04-30




New Releases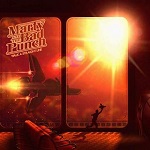 Marty And The Bad Punch 2020 Walk A Straight Line (B.Kulick)




click album cover to buy !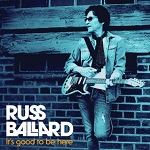 Click here to buy
RUSS BALLARD
It's Good To Be Here (2020)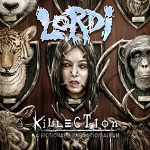 Click here to buy
LORDI- Killection (2020)


News Archives