NEWS UPDATE : July 2020



July 28: ACE FREHLEY releases cover of
DEEP PURPLE's 'Space Truckin'' from 'Origins Vol. 2' album


From :

eOne / Entertainment One Ltd
Ace Frehley has released the official music video for his cover version of the DEEP PURPLE classic "Space Truckin'". The track, which was recorded at The Creation Lab in Turlock, California with drummer Matt Starr and keyboard player Rob Sabino, will appear on "Origins Vol. 2", the sequel to Ace's 2016 collection of cover songs that inspired the former KISS guitarist, due on September 18 via eOne. The animated video was directed by eOne's Ken Gullic and animated by Chris Fequiere.

"'Space Truckin' was recorded years ago, and then I just re-recorded some parts and changed it a little," Frehley said in a statement. "We never ended up putting it on a record, so it was just sitting around. It turned out very well. Rob Sabino is a very accomplished studio musician, and we actually grew up in the Bronx together, so we go way back."

It was previously reported that "Origins Vol. 2" would feature guest appearances by Lita Ford (on THE ROLLING STONES' "Jumpin' Jack Flash"), CHEAP TRICK's Robin Zander (on HUMBLE PIE's "30 Days In The Hole", former KISS guitarist Bruce Kulick (on Jimi Hendrix's "Manic Depression", ROB ZOMBIE's John 5 (on BEATLES' "I'm Down" and CREAM's "Politician")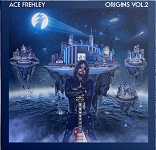 Track list :
01. Good Times Bad Times (Led Zeppelin)
02. Never In My Life (Mountain)
03. Space Truckin' (Deep Purple)
04. I'm Down (The Beatles)
05. Jumpin' Jack Flash (The Rolling Stones)
06. Politician (Cream)
07. Lola (The Kinks)
08. 30 Days In The Hole (Humble Pie)
09. Manic Depression (The Jimi Hendrix Experience)
10. Kicks (Paul Revere & the Raiders)
11. We Gotta Get Out Of This Place (The Animals)
12. She (KISS) [Bonus Track]

Get you copy at eOne / Entertainment One Ltd




July 26 : Bruce and Lisa Lane-Kulick : Stay (Blackjack cover)


From :

Bruce Kulick (YouTube channel)
Bruce Kulick "Here's our at home performance of the Blackjack song, written by Michael Bolton and Bruce Kulick, from the second BLACKJACK LP "Worlds Apart" released in 1980. It's one of Lisa's favorites ballads". Backing track features Kent Slucher (Luke Bryan, Kuarantine) on drums. Bass, keyboards and guitars by Bruce Kulick.


July 23 : Murilo Romano, Bruce Kulick, Andria Busic (Dr. Sin) & Mauricio Zottarelli - Modern World (YouTube video)


From :

Kiss Related Recordings
The CONNECTED ISOLATION PROJECT (Brazilian musicians) released a quarantine video recording of the song "Modern World", featuring Bruce Kulick.

Murilo Romano - acoustic guitar / vocal
Bruce Kulick - lead acoustic guitar
Andria Busic - bass
Mauricio Zottarelli - cajón / shakers

Recorded from four separate locations, during the coronavirus shelter-at-home lockdown.



July 23 : ACE FREHLEY teases cover of DEEP PURPLE's 'Space Truckin'' from 'Origins Vol. 2' Album


From :

Blabbermouth.net
Ace Frehley has shared a teaser for his cover version of the DEEP PURPLE classic "Space Truckin'". The track will appear on "Origins Vol. 2", the sequel to his 2016 collection of cover songs that inspired the former KISS guitarist, due later in the year via eOne.

Frehley's full version of "Space Truckin'" is expected to make its online debut on Tuesday, July 28.

It was previously reported that "Origins Vol. 2" would feature guest appearances by Lita Ford (on THE ROLLING STONES' "Jumpin' Jack Flash"), CHEAP TRICK's Robin Zander (on HUMBLE PIE's "30 Days In The Hole", former KISS guitarist Bruce Kulick (on Jimi Hendrix's "Manic Depression") and ROB ZOMBIE's John 5 (on BEATLES' "I'm Down" and CREAM's "Politician").

Last year, Frehley told The Weekender that "Origins Vol. 2" will once again feature a LED ZEPPELIN tune, "Good Times Bad Times". He also revealed that he wanted to lay down the vocals for "30 Days In The Hole" himself, but that he "just couldn't cut it, vocally, because [Steve] Marriott's just too good of a goddamn singer. I just couldn't do justice to his vocals," he explained. "But I remembered that I had bumped into Robin Zander years ago at a meet-and-greet and he had mentioned to me that he'd like to sing on one of my upcoming records, so I remembered that and gave him a call. And he killed it as well. He sounds like a young Marriott."

Released in April 2016, "Origins Vol. 1" debuted at No. 23 on The Billboard 200 with first-week sales of 16,000 equivalent album units.


July 10: MARCEESE 7th KISS cover album "Rock Bottom" released


From :

Kiss Related Recordings
Today Berlin based guitarist and singer MARCEESE released his 7th KISS cover CD entitled "Rock Bottom" via Timezone Records.
This time stripped down to mostly one acoustic guitar and vocals. Including a psychedelic drivin' version of "I Was Made For Lovin' You", a country-esk "Wiped-Out" and a Johnny Cash style version of "New York Groove".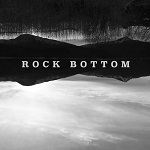 Track list :
01. Firehouse
02. Christine Sixteen
03. Ain't Quiet Right
04. Hard Times
05. It's Alright
06. I Was Made For Lovin' You
07. See You In Your Dreams
08. Wiped-Out
09. New York Groove
10. Rock Bottom

Get you copy at www.flamingyouth.de


last update : 2020-07-31




New Releases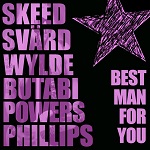 The Darren Phillips Project
Best Man For You Oct, 2020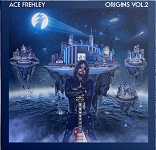 ACE FREHLEY
Origins Vol. 2 Sept.18, 2020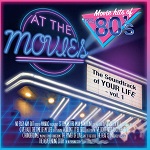 AT THE MOVIES (Bruce Kulick)
Movie Hits Of The 80's 2020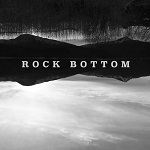 MARCEESE (Tribute To KISS)
Rock Bottom July 10, 2020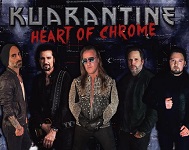 KUARANTINE (Bruce Kulick)
Heart Of Chrome June 2020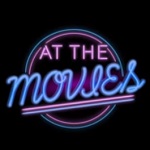 AT THE MOVIES (B.Kulick) We Don't Need Another Hero 2020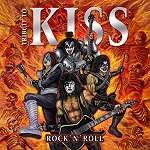 Rock 'n' Roll March 18, 2020
Tribute To KISS (vinyl album)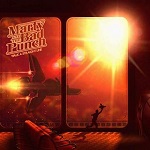 Marty And The Bad Punch 2020 Walk A Straight Line (B.Kulick)




click album cover to buy !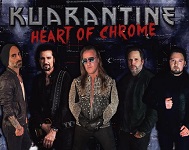 Click here to buy
KUARANTINE : Heart Of Chrome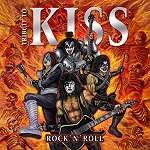 Click here to buy
Rock 'n' Roll - Tribute To KISS


News Archives