NEWS UPDATE May 2010
May 12 : New Paul Stanley Song: "Timeless"


From:

Kissfaq.com
As originally reported in March, Swedish Idols 2009 winner Erik Grönwall, who performed KISS' "Shout It Out Loud" on his debut album and the show, will release his new album, "Somewhere Between Rock And A Hard Place," on June 2. Apparently Erik has recorded "Timeless." According to Andreas Carlsson the song was written with Paul Stanley the first time they met, and Erik's recording is stunning.


May 11 : John 5 "Fractured Mirror": Full Stream Available


From:

Kissfaq.com
John 5 has included a cover of Ace Frehley's "Fractured Mirror" on his new album, "The Art Of Malice," released today. "'Fractured Mirror' is a tribute to Ace Frehley. He really inspired me and that song specifically inspired me to start playing guitar," says John 5.

Stream John 5's version of "Fractured Mirror" HERE.

May 10 : ACE FREHLEY and SLASH at MusiCares MAP Fund Benefit


From:

Blabbermouth.net
Ace Frehley (ex-KISS), Slash (VELVET REVOLVER, ex-GUNS N' ROSES), Lemmy Kilmister (MOTÖRHEAD) and Matt Sorum (VELVET REVOLVER, ex-GUNS N' ROSES), and are among the musicians who performed at the sixth annual MusiCares MAP Fund benefit concert on Friday, May 7 at Club Nokia in Los Angeles, California.

The sixth annual MusiCares MAP Fund benefit concert celebrated Women In Recovery and saluted former first lady Betty Ford and the Betty Ford Center. The evening paid tribute to Mrs. Ford, a woman who inspired so many through her courage and strength by publicly revealing her personal struggles with addiction, and her incredible work in establishing the Betty Ford Center. Susan Ford Bales accepted the MusiCares MAP Fund award on behalf of her mother. All proceeds benefit the MusiCares MAP Fund, which provides members of the music community access to addiction recovery treatment and sober living resources.

Fan-filmed video footage of "Shock Me" featuring Ace Frehley, Slash, Chad Smith, Allison Robertson and Corey Parks:



May 2 : BADLANDS (Eric Singer) debut album reissued


From:

Kiss Related Recordings
BADLANDS self titled 1989 debut album is recently reissued by UK label Rock Candy Records. Formed at the tail end of the late 80's by super-guitarist Jake E. Lee, fresh from a massively successful tenure with Ozzy Osbourne, together with hugely talented vocalist Ray Gillen, ironically a former vocalist with Ozzy's old band Black Sabbath, drummer Eric Singer (also a one time member of Black Sabbath) and bassist Greg Chaisson (from Steeler, one of Yngwie Malmsteen's first bands), Badlands looked set to become one of the brightest lights on the scene.


May 2 : Rumor about new release(s) from Vinnie Vincent (????)


From:

doublev.forumco.com
I have a confirmed report from a very reliable source that a company will be releasing tracks from the "GUITARS FROM HELL" / "GUITARMAGEDDON" recordings and unreleased popular Vinnie Vincent tracks in Master Quality. These releases should be in increments of a few songs each time.. I will keep you posted, but it looks like the long wait is coming to an end.
This is not a rumor and like I said based on a very good source that I trust 100%.
I will keep everyone posted and updated on the message board when and if I hear anything new.


May 1 : Anomaly To Be Released In South America


From:

acefrehley.com
"Anomaly" will be released on May 15, in Argentina, Chile, Columbia, and Brazil through the label, Leader Music, which is based in Argentina.
This will be the jewel case version of "Anomaly," and it will be manufactured in Argentina.


last update : 2011-05-31


New Releases
April 27, 2010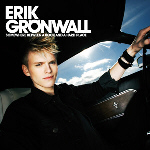 Erik Grönwall (Paul Stanley)
Somewhere Between June 2 2010


MARK SWEENEY (Bruce Kulick)
All In May 28, 2010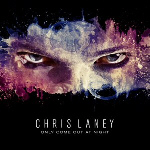 CHRIS LANEY (Bruce Kulick)
Only Come Out At NightMay 7 2010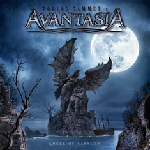 AVANTASIA (feat. Singer / Kulick)
Angel Of Babylon April 3, 2010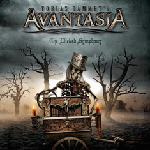 AVANTASIA (feat. Singer / Kulick)
The Wicked Symphony April 2010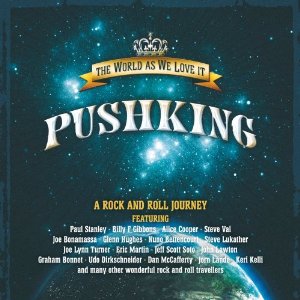 PUSHKING (feat. Paul Stanley)
The World As We Know It 2010



News Archives