NEWS UPDATE August 2010
August 26 : RockStar SuperStar Project (feat. Bruce Kulick) released


From:

melodicrock.com
Chicago, IL- August 23, 2010 - The new dynamic Duo of Rock, twin brothers legally named Rock Star & Super Star, have teamed up with legendary musicians to create "Serenity," the first metal CD dedicated to conveying the importance of sobriety.
Rock Star & Super Star have tapped Grammy Award-winning producer Bob Kulick to help them create and produce this unique project. Members from Kiss, Heart, Goo Goo Dolls, The Runaways, Trans-Siberian Orchestra and many other bands also participated.
"We invited many of our childhood music heroes to collaborate on this project, and they embraced it because they believe in the cause," said Super Star, who conceived of the CD as part of his recovery from substance abuse. "The fact that we were able to successfully recruit so many icons of metal will help us bring visibility to the story we're telling."
"Serenity," which has taken nearly two years to complete, will see a digital release September 1, just in time to kick off National Recovery Month. A physical release date for the CD will be announced later this fall.
A sample of some of the songs has now been posted online and can be heard at: www.reverbnation.com/rockstarsuperstarproject.
"Our goal with the CD is to send a strong message that living a life without drugs and alcohol is the only way to achieve your dreams," said Rock Star. "Since we know there are kids who would rather listen to music than read a book, we are using music to reach them in the language they understand."
Joining the fight via guest appearances on the CD are music icons including Cherie Currie (Runaways), Stevie Rachelle, (Tuff), George Lynch (Dokken, Lynch Mob), Chris Caffery (Savatage, Trans-Siberian Orchestra), Carlos Cavazo (Quiet Riot, Ratt), Mark Slaughter (Slaughter), Zak Stevens (Savatage, Circle Ii Circle), Jon Oliva (Savatage, Trans-Siberian Orchestra), Bruce Kulick (Kiss, Union), Howard Leese (Heart), Bob Kulick (Meat Loaf), Lorraine Lewis (Ex-Femme Fatale, Roktopuss), David Schultz (Goo Goo Dolls, Berlin), Veronica Freeman (Benedictum), Ted Poley (Danger Danger), Todd La Torre (Crimson Glory) and of course Rock Star aka Marc Kancler (Guitars) and Super Star aka Kris Kancler (Drums) and many more.
For more information, please visit www.rockstarsuperstarproject.com.



From:

Kiss Related Recordings
On the RockStar SuperStar Projekt album "Serenity" Bruce Kulick appears on the t"Abuse Me" and "Do It For You". Since August 5 "Serenity" is available for digital download at Amazon.com and iTunes.com.



August 25 : Kiss inspired song "Call Paul Stanley" by BAD CITY


From:

KISSonline / Kiss Related Recordings
Check out a cool new song "Call Paul Stanley" from the band Bad City, which just released their new album "Welcome To The Wasteland" (Fueled By Ramen/Atlantic Records).
The guys are all big fans of KISS and wrote the song about a young rock star who somehow stumbles upon Paul Stanley's phone number and calls him up in the middle of the night .....

- "Call Paul Stanley" (YouTube)
- Bad City MySpace page


August 23 : Kiss Become Role Models for Lady Gaga


From:

www.spinner.com
As one of the largest bands in the world for over 30 years, Kiss are certainly no strangers to the kind of fame that Lady Gaga currently enjoys. With that and their outlandish fashion sense in common, it shouldn't surprise anyone that the rockers and the diva hit it off immediately.
Gaga posted two pictures on her Twitter account, one showing her with guitarist Paul Stanley and another of her and the entire band. The pictures were taken backstage after the band's Friday gig at the PNC Bank Arts Center in Holmdel, N.J., which Gaga attended with her boyfriend, Luc Carl.

On Saturday, Gaga performed in Tacoma, Wash., and spoke of how inspired she was to meet Stanley and company. "You meet so many people [in Hollywood] who are so ungrateful for what they have," she said, according to PopEater. "But Kiss, these guys have been making music for decades and they were ... beyond nice and beyond down to earth, full makeup and everything. They hung out with me and my friends for 30 minutes just shooting the s--- backstage like they don't have anything better to do ... That's gonna be me in 30 years."

Naturally, fans everywhere started speculating about a collaboration between Kiss and Gaga, but it seems that's just wishful thinking.


August 20 : Lady Gaga Gets Herself KISSed


From:

KISSonline / LadyGaga.com / TommyThayer.com
Lady Gaga was a special guest backstage at the KISS show at PNC Bank Arts Center in Holmdel, N.J. Earlier this evening, she posted photos via her Twitter account.


click photos above to enlarge.



August 20 : Another Kiss inspired song and coversleeve by Lordi


From:

Blabbermouth.net / Lordi
This Is Heavy Metal" is the first single from LORDI's fifth studio album,"Babez For Breakfast". The coversleeve of the single is painted by Mr. Lordi himself ; "I wanted to paint a picture which at the same time crystallizes something of the essence that is of '80s metal and also as pays a visual tribute to many of our own idols of that era. So, to be able to fit them all in, I created a Frankenstein monster made out of bits and pieces of members of TWISTED SISTER, KISS, W.A.S.P. and ALICE COOPER, to name only a few."

He continued, "The song itself is written in the same train of thought and appreciation. I wanted to write a song that is heavy metal according to LORDI. The riff should sound familiar from the first second you hear it and you should be able to sing along the chorus already when it comes out the second time". 

For "This Is Heavy Metal" Lordi actually borrows the riff of KISS "War Machine".




August 15 : Tommy Thayer Interview


From:

Metal-Rules.com (by Marko Syrjala)
Tommy Thayer has been playing with KISS for years but for many he's still "the new member" in the band. Thayer replaced original guitarist Ace Frehley in 2002 and since then he's been playing the "Spaceman" character in the band. Thayer has been a member of KISS for over eight years now but he's actually been working with KISS or some its members in many different occasions starting already in the late 80's. Thayer's old band Black'n Blue was working with Gene Simmons as their producer and since the band eventually broke up in 1989 Thayer's been very close to KISS camp.

Topics in this interview include "Sonic Boom" album recording, "Sonic Boom over Europe Tour 2010", "Hot In The Shade"-, "Revenge"- and "Carnival of Souls"- recording sessions.



August 14 : GlamNation added to Eric Singer's discography section


From:

Kiss Related Recordings
With Eric Singer singing "Beth" since the Hamburg May 31, 2010 concert, it made me realize he also did this song with GlamNation.
Checking my own site not much could be found about GlamNation, (feat. Eric Singer, Ryan Roxie, Eric Dover, Stefan Adika, Derek Sherinian / Teddy Zig Zag), so decided to add a GlamNation page to Eric Singer's KRR discography section. For the moment this is all I found so far, so feel free to contact KRR to add some extra details.



August 13 : The Envy to Release Five song EP on August 24


From:

popyoularity.com
Toronto rock band THE ENVY have announced they have been invited to support legendary, musical icon KISS throughout their "Hottest Show on Earth" 2010 North American Summer Tour. THE ENVY has confirmed 30+ dates for their summer concert tour.
In advance of their debut album, to be released this fall on Simmons Records/Remedy Music/Universal Music, THE ENVY are releasing an exclusive five-song EP titled "Don't Let Go" on August 24th that will only be available at shows on their summer tour, digitally on iTunes and via their official website www.theenvymusic.com. The "Don't Let Go" EP features the band's debut single "Don't Let Go," three additional songs from their forthcoming debut album and a bonus EP-only, non-album track. The band is currently offering a free download of "Don't Let Go" on their official website.

Formed in 2009, THE ENVY is Shaun Frank (vox), VØID (guitars), Jonny (keys), Bodan (bass) and Izzy (drums). Drawing comparisons in sound to Foo Fighters, U2 and The Killers, THE ENVY honed their songwriting and infectious live performance on the road, before entering the studio with multi-platinum producer Gavin Brown (Metric, Three Days Grace) earlier this year to record their debut album. Soon after, the band signed a deal with Gene Simmons, who had seen the band play, recognized their potential, and knew he wanted to take them to the world. The first artist signed to his Simmons Records label, the band is currently on tour with KISS as the final mixes are being completed on their debut full-length album by Grammy award-winning mixer David Bottrill (Peter Gabriel, Muse, Tool, AFI) and highly the sought after Randy Staub (Metallica, Nickelback, Bon Jovi).

"We are proud to announce our first signing: THE ENVY!" said Gene Simmons. "I have been looking for a band worthy of the distinction for over 18 months and auditioned literally dozens of bands before I found THE ENVY. Now that we've discovered this exciting new talent, we're going to stop at nothing to break THE ENVY around the world. You will be hearing a lot more about them soon…count on it!"

- www.theenvymusic.com
- www.myspace.com/theenvymusic



August 12 : KISS on Paul McCartney Tribute Album


From:

KISSonline
After being invited, we chose and sang "Venus and Mars" for the McCartney tribute album. Other performers include Billy Joel, Garth Brooks, BB King and Paul Rodgers. The backing tracks were all recorded by Paul McCartney's touring band.
We consider it an honor to be asked to participate on a tribute to one of the most influential and greatest singer/songwriters of all time. Not to mention, a major forces in the most important band of all time, The Beatles. Wow!



From:

Blabbermouth.net
According to Weekender, KISS bassist/vocalist Gene Simmons revealed during a recent interview that the band spent time at a Los Angeles studio recording a cover version of "Venus And Mars" for an upcoming PAUL MCCARTNEY tribute album.
"Venus And Mars" is the fourth album by WINGS, the group McCartney formed after THE BEATLES' dissolution. It was McCartney's first solo album for Capitol Records after he re-signed with the label.


August 11 : KISS inspired / Parody section updated with 9 new titles


From:

Kiss Related Recordings
Thanks to KRR contributor Thorbjörn Brorsson, nine new titles are added to the KISS inspired / parody section.

- No Use For A Name with : "Gene And Paul, I Hate Most Of All And Ace, You're The Ace
And Peter You're The Cat" (2006)
- The Collingwood with : "Paul Stanley" (2006)
- Memphis Radio Kings with : "Frehley's Comet (Fell On Me Tonight)" (2006)
- The Sweet Ones with : "Paul Stanley" (2008)
- Gay For Johnny Depp with : "Very Little Good Happens Between 3 And 4 In The
Morning: In Which We Out Paul Stanley" (2009)
- Stiff Donut with : "Gene Simmons Is Right About Everything" (2009)
- The CVS Trio with : "Gene Simmons" (2009)
- 100.000 Leagues Under My Nutsack : "Ace Frehley's Attack Of The Meat ..." (2009)
- Teenage BottleRocket : "Bigger Than Kiss" (2009)



last update : 2010-08-31


New Releases
August 5, 2010
digital download


April 27, 2010


April 3, 2010

April 3, 2010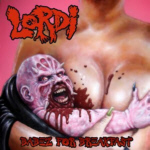 LORDI (Bruce Kulick)
Babez For Breakfast Sept. 14 2010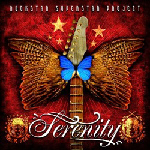 RockStar SuperStar Project
Serenity (Bruce Kulick) August 2010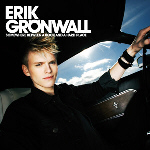 Erik Grönwall (Paul Stanley)
Somewhere Between June 2 2010


MARK SWEENEY (Bruce Kulick)
All In May 28, 2010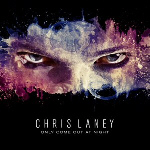 CHRIS LANEY (Bruce Kulick)
Only Come Out At NightMay 7 2010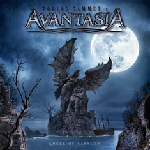 AVANTASIA (feat. Singer / Kulick)
Angel Of Babylon April 3, 2010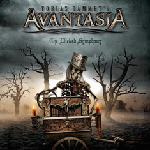 AVANTASIA (feat. Singer / Kulick)
The Wicked Symphony April 2010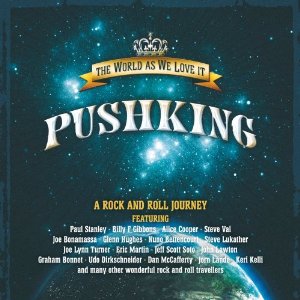 PUSHKING (feat. Paul Stanley)
The World As We Know It 2010




News Archives