NEWS UPDATE December 2010
December 25 : KISS Tribute Song "Friends With Painted Faces"


From:

bobbrunson.com
Bob Brunson, The Ultimate KISS Fan as seen on A&E's Gene Simmons Family Jewels, has launched a fan-based songwriting project called "Friends With Painted Faces," with downloads of the demo benefitting AmeriFace, a national non-profit organization.

"For just about any time in my life there was always a KISS tune I could turn to," says Brunson, a successful marketing and public relations executive who is currently the director for TechAmerica/AEA in Orange County, California. "That's why I wanted to write the first ever, fan-based tribute song." Brunson is currently shopping around the FWPF demo, available at www.bobbrunson.com/fwpfthesong, in hopes of re-recording it with a mainstream contemporary artist on vocals. In the meantime, he is focused on supporting the charity that caught his attention when it first published a photograph captioned "The Big Finish."

Bob Brunson; "If you're like me, KISS has been a part of your life for a long time now. And KISS fans are like no other fans in rock & roll! We're almost a family!
For me, it started at the 1976 Paul Lynde Halloween Special. I still remember being blown away by the music, the images, the whole persona...I was totally and completely hooked! And whether it was the original 70's lineup, the 80's non-make-up era, the 90's 'grungy' decade, or the current 2000s incarnation, they've always been there for me!
For just about any occasion there was always a KISS tune I could turn to! That's why I wanted to write the first ever, fan-based tribute song. I want to thank everyone for who emailed with their stories of inspiration…they were really wonderful…KISS fans truly are the best! I hope you'll agree that I've crafted a song worthy of the best fans in the world!"


December 17 : Gene Simmons/Bruce Kulick "Ain't Gonna Die" Remix


From:

Bruce Kulick
I would like thank all my friends and fans for an amazing year! The reaction and support for my solo disc BK3 has been wonderful. SO... I would like to share with you all something very cool. I have worked with many producers through the years, but a very talented friend of mine in Holland has created a unique collaboration of a track from BK3, producer Chew Fu.

I did some session work for Chew Fu years ago, and of course we have kept in touch. Chew Fu is known for his work with mega artists such as Lady Gaga, and in 2009 had a huge hit with her song "Love Game" feat. Marilyn Manson. Pretty cool! He has also worked with Grammy winners Rihanna, Kayne West, Kings of Leon, Timbaland, Justin Timberlake and Black Eyed Peas. And he is a huge KISS fan as well!

Well, once he got his hands on BK3 he asked me for the original files for the recording of "Ain't Gonna Die" (the track that features Gene on vocals) so he could do a remix. So as my KISSMAS gift to you all, I am very happy to share this song for you to listen and, if you dare, dance along to Gene Simmons and BK in this unique Chew Fu collaboration.

You can listen to it in the streaming audio player (top right) on kulick.net. Just press play! Please let me know what you think about this track, you can leave a comment on my Facebook page, as I believe it is really something special for you to enjoy. Also, be sure to check out Chew Fu and learn more about his amazing work.


December 10 : Giacomo Gigantelli (JulietKiss) vs. DANGER ZONE


From:

Danger Zone / DeuceNews / Kiss Related Recordings
Not really Kiss Related, but because Giacomo Gigantelli (Juliet Kiss) and Fabio Mainardi (DeuceNews) are both longtime (KRR-) internet friends, I'm proud to announce that Danger Zone, Giacomo Gigantelli's band, will be out with their "Line Of Fire" CD January 2011 via Avenue of Allies! Below a short Press Release :

After a forced silence of almost 18 years Danger Zone are once again back in the folds and their famous and never published "Line of Fire" album ready to finally shine.
The Italian Hard rock group, formed by guitarist Roberto Priori in 1980 and disbanded in 1992 after releasing the EP "Victim of Time" in 1984 (6° in the Kerrang's import charts) and several live performances all over Europe and USA, is yet on target and set to regain what was lost in the past: the Italian Hard Rock scene leadership.
Roberto after partnering again with long time fellows and original band's members Giacomo Gigantelli on vocals and Paolo Palmieri on drums joined forces with Roberto Galli, bass and Michele Vanni, guitars & keyboards to feed once again the breeze of the Classic Rock on our lands.
While the guys are currently busy writing new materials and rehearsing in the studio, Avenue of Allies proudly gives to the lights of the day (January 2011) what have been the most obscure and yet highly awaited Italian Hard rock Album of all times, "Line of Fire".
Roberto Priori recently stated: "We are really excited to finally have the "Line of Fire" CD in our hands and we are getting ready to hit the stage again soon!!"
Originally recorded under the executive production by Francesco Sanavio and Stephan Galphas (Stryper, China, Meat Loaf) with the artistic production of Jody Gray (E.Z.O., Loudness, China) and Mark Cobrin (E.Z.O, Loudness, P.Simon) "Line of Fire" has been mixed at Quad Studios in New York and witnessed the collaborations of huge artists such as Michaels Des Barres as writer and Grace Jones on background vocals just to name a few. With a new mastering done by Roberto Priori, "Line of Fire" is here to blow your mind away and bring you back in the magic of the classic eighties rock.
And the story has just begun! Danger Zone will be touring soon in support of the album and they will be back in the studio to release what will be their come back masterpiece.

Links :
- Danger Zone
- Danger Zone "Line of Fire" promo samples (YouTube)
- Avenue Of Allies (Record label)

December 2 : TREASURE live recordings (with Vinnie Vincent)


From:

www.wolfgangsvault.com
Two 1977 Treasure concerts are streamed for internet broadcast via the website Wolfgang's Vault.
Both concerts are recorded at The Bottom Line, New York City, December 1977.

Treasure was a four-piece hard rock band Felix Cavaliere of the Rascals formed after his second solo LP, Destiny. Treasure (which only made one LP), featured future Kiss member and '80s guitar hero, Vinnie Vincent. Back in 1976, when the band recorded and toured, he was still using his legal name, Vinnie Cusano. Drummer Jack Scarangella had worked in various NY based bands and done session work. Treasure never achieved the radio airplay they hoped for (although the band's label had high hopes for the single, "Love Me Tonight") there are still several examples of the excellent musicianship of the band, and Cavaliere's exceptional (and soulful) voice is simply undeniable. The widely used phrase "blue eyed soul" was actually coined to describe Cavaliere and the Rascals. It has since become the standard definition of white artists who sing soul music.


last update : 2010-12-31


New Releases
November 1, 2010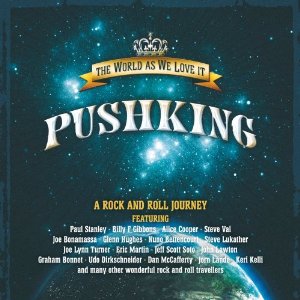 PUSHKING (feat. Paul Stanley)


The World As We Know ItFebr. 2011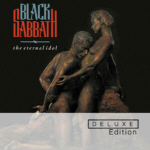 BLACK SABBATH (Eric Singer)
Eternal Idol (de luxe) Nov 1, 2010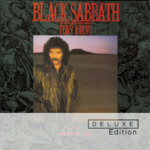 BLACK SABBATH (Eric Singer)
Seventh Star (de luxe) Nov 1, 2010


PRETTY BOY FLOYD Oct.26 2010
KISS Of Death - A Tribute To KISS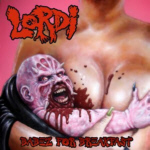 LORDI (Bruce Kulick)
Babez For Breakfast Sept. 14 2010



News Archives