NEWS UPDATE February 2011
February 27 : Seven Hell singer solo album - A Tribute To Paul Stanley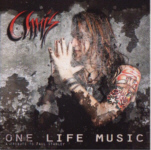 From:

Kiss Related Recordings / Jiri Fialk
Seven Hell lead singer Chris Preisser recently released a solo album entitled "One Life Music - A Tribute To Paul Stanley.

Tracklist :
- Live To Win
- Hide Your Heart
- Bulletproof
- Tonight You Belong To Me
- Million To One

"One Life Music - A Tribute To Paul Stanley" is available at chris-preisser.de (compact disc) and amazon.com (MP3 download).


February 20 : KRR's "KISS MEETS THE PRESS" DVD giveaway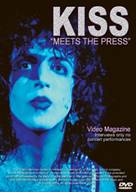 From:

Kiss Related Recordings / www.wienerworld.com
Thanks to Wienerworld Ltd., KRR is able to giveaway a copy of their latest DVD release "KISS MEETS THE PRESS".

To win a copy of "KISS MEETS THE PRESS" all you have to do to enter is send an email to info@kiss-related-recordings.nl with your name and your answers on the following questions :

1) Name the singer/ songwriter who co wrote some songs with
Paul Stanley for "Animalize" and "Asylum", and who once was
the bassplayer in The Plasmatics.
2) Name the two KEEL albums produced by Gene Simmons.
3) Which KISS song Girlschool covered for their 1985 album ?

The lucky winner will be chosen randomly on March 6.

KISS MEETS THE PRESS contains :
- KISS Speaks Out (2 min. segment containing an interview with Wendy O' Williams
(PLASMATICS) and KISS, taped backstage at the Sioux Falls Arena, South Dakota,
February 19, 1983 - about religious groups ....
- KISS gets a star (15 min. private video taped at The Hollywood Walk of Fame ceremony
on August 11, 1999 in Hollywood, California.)
- Gene Simmons RAD spot and interview (5 min. USA TV interview with Gene Simmons
about The Rock Against Drugs campaign 1987)
- Eric Carr on "Radio 1990" (5 min. interview with Eric Carr while Eric is co-hosting the
Radio 1990 TV show; taped 1985 while the "Asylum" album was just released ...
Eric mentions he went out to see British female rockers Girlschool in a club ... )
- Peter Criss honored In Hollywood (15 min. private video taped June 20, 1995.
Peter Criss handprints in cement at The Guitar Center / Hollywoods's Rock Walk.
- Gene Simmons promotes "Runaway" (5 min. Gene Simmons TV interview ac. 1986 :
Gene talks about the movies - Runaway / and the episode of The Hitchhiker - OD
Feelin' he plays in - and producing the KEEL album ....)


February 20 : Ted Poley interview: Carr / Kulick penned song


From:

ericcarr.com
Eric Carr.com recently conducted an interview with Ted Poley (PROPHET, DANGER DANGER).
A couple of excerpts from the chat follow below.

EricCarr.com : You recorded lead vocals to an unfinished (soon to be released) song written by Eric Carr and Bruce Kulick called "Just Can't Wait". The music was recorded before Eric's passing. Eric is playing drums and bass on the track with Bruce Kulick on guitar. What was it like to be in a recording studio with half of the "Hot In The Shade" KISS playing in your headphones?

Ted Poley : "Actually, I never thought of it that way! If I had, I might have been too nervous to sing the song. It's truly a dream come true.
I added a lot of vocal parts and harmonies (along with my buddy Mike Ledesma on backgrounds) and its something that I am very proud of. I wish that Eric could have heard me sing it."

EricCarr.com : How do you think the song came out?

Ted Poley : "Really well. Especially with what we had to work with, which were basically unfinished demos. I was in charge of producing, arranging, and singing the vocals, I sang the lead vocals and some backing vox and produced Mike Ledesma on more backing vocals. I think the fans will really like it; it's a catchy song."

Read the entire interview at ericcarr.com.

KRR note : "Just Can't Wait" will appear on Ted Poley's "Greatest Hits Vol 2. which will be released later this year. Check www.tedpoley.com for upcoming details.


February 14 : Eric Singer Featured on Gary Moore Radio Tribute ....


From:

eric-singer.com
On a very special episode of the "Glory Is Noise" online radio show, host Joel Gausten pays tribute to late Thin Lizzy guitarist Gary Moore (1952 - 2011) by playing some of his favorite music by the recently-departed legend, including Thin Lizzy's classic 1979 album "Black Rose" in its entirety. This episode also includes a new interview with returning "Glory Is Noise" guest Bob Daisley (Ozzy Osbourne/ Rainbow/ Black Sabbath/ Gary Moore), who shares some personal memories of working with Gary. Additionally, Joel reads a statement written specifically for this broadcast by Eric Singer (KISS/ Black Sabbath/ Gary Moore) and plays a special recorded tribute message by former Bolt Thrower/Benediction frontman David Ingram. The 96-minute episode can be heard at this location: www.radiofreesatan.com/glory_is_noise.html.

Earlier KISS drummer Eric Singer has released the following statement to Classic Rock Revisited regarding the passing of legendary guitarist Gary Moore:

"I had the pleasure to play drums with Gary on his 1987 'Wild Frontier' tour.

"I joined Gary's band via Bob Daisley. We had recorded together with BLACK SABBATH on the 'Eternal idol' album. Bob arranged the audition in London in January of 1987. We soon began rehearsals for what would become one of Gary's most successful tours ever.

"I remember we would practice everyday at John Henry Studios in London. Bob and Neil Carter lived in Brighton and would have to leave in time to make their train home. Gary and I would sometimes stay on and jam. Just drums and guitar. We would play THIN LIZZY tunes or just jam endlessly as Gary never ran out of ideas when it came to soloing! He would also play those legendary guitars back then. The 'Peter Green' 1958 Les Paul and his 'Pink Salmon' 1962 Fender Stratocaster. He, of course, did not take those on tour anymore as they had become much too rare and valuable.

"I have to say the one thing that always stood out to me about Gary was his absolute passion and intensity as a guitarist. This man played every song and note like it was the last time he would ever play it. And therefore demanded and expected the same from his band.

"I have to admit he could be a bit tough on drummers. But he only asked for and expected what he himself gave to music. And that was complete commitment every time you played with him. He inspired me to want to play up to his level every night.

"I will always thank him for the opportunity he gave me to play with him. He really was a brilliant musician. And I always felt like he helped take me to another level as a drummer and musician. It was an experience and an education I will never forget and take with me everywhere I go.

"God bless you, Gary Moore."


February 14 : Peter Criss/Stan Penridge 1984 TV Interview


From:

kissfaq.com
eBay seller EliteWorks has posted another interesting rarity "to promote a series of Hard Rock/Heavy Metal themed auctions.
The "long-lost 27-year local TV interview of Peter Criss and his longtime band mate Stan Penridge in Nashville, Tennesse... Peter and Stan had joined a local Tennessee band called Desperate Men and performed a one-off gig in Nashville on June 9, 1984."


February 14 : PETER CRISS working on Rock And Roll' album ....


From:

Richie Scarlet / RockMusicStar.com
RockMusicStar.com recently conducted an interview with Richie Scarlet (FREHLEY'S COMET, MOUNTAIN). A couple of excerpts from the chat follow below.

RockMusicStar.com: One project you worked on in 2010 was the [upcoming] Peter Criss [KISS] "rock" album. Could you tell us about that project and when we may be able to expect to see it released?

Richie: I did that record quite awhile back. I had a blast doing it with Peter. I love Peter Criss. We've been friends for a long, long time. I really wanted to play guitar on it, but all of the guitars were already done by his guitar player, Angel, who's been with him forever. So I ended up playing bass. I did 8 or 9 tracks on the record. This record is a rock and roll record, and it's not like his previously released one ("One For All"), which was a ballad/crooner kinda thing. This is back to bitchin' rock and roll. There's some really good tracks on this record, though I haven't heard it since I cut the tracks. It's due out sometime this year on Sony Records. I don't know when the (exact) release date is, as I'm actually surprised it hasn't been released yet.

RockMusicStar.com: Many music fans/KISS fans remember you from all of the years you worked with Ace Frehley, so to hear you working with another member of KISS will undoubtedly make many people happy.

Richie: I went from one rebel of KISS, to another rebel of KISS. It was always "in the cards" with Peter Criss and I, because we've jammed many times before. When you play with someone and the vibe is right, you usually end up recording with them. And that's exactly what happened. I was very happy to do it, though I would have loved to play some guitar on it. I think it's going to be a really good record and I'm not just saying that because I played on it, and trying to make Peter look good. There's some actually well-written songs on it.

Read the entire interview from RockMusicStar.com.


last update : 2011-02-28


New Releases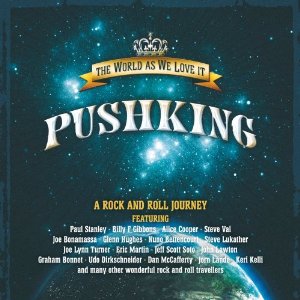 PUSHKING (feat. Paul Stanley)


The World As We Know ItFebr. 2011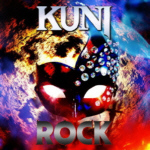 KUNI (Eric Singer)
Rock Vol.1 January 20, 2011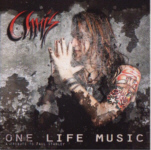 CHRIS - One Life Music
A Tribute To Paul Stanley Dec 2010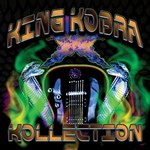 KING KOBRA (Simmons/ Stanley ..)
Kollection (Thayer / Criss) Nov 2010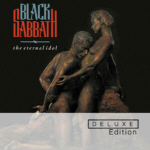 BLACK SABBATH (Eric Singer)
Eternal Idol (de luxe) Nov 1, 2010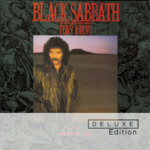 BLACK SABBATH (Eric Singer)
Seventh Star (de luxe) Nov 1, 2010


PRETTY BOY FLOYD Oct.26 2010
KISS Of Death - A Tribute To KISS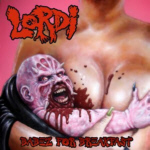 LORDI (Bruce Kulick)
Babez For Breakfast Sept. 14 2010



News Archives