NEWS UPDATE - December 2014





December 9 : Vinnie Vincent says Yes to Swedish band IMPERA


From :

Impera
Swedish rock band IMPERA featuring four well known members from Sweden managed to track down the legendary ex KISS guitar player Vinnie Vincent to play a guest solo on their new album "Empire Of Sin" that is coming out January 23rd on Escape Music.

IMPERA are known for their love and ties to KISS, they recorded a cover of Paul Stanley's solo album song "Goodbye" with Bob Kulick as special guest for their 2013 album "Pieces Of Eden, band leader JK Impera used to run the Kiss Army in Sweden and has played with Bruce Kulick and Vinnie Vincent before, guitarist Tommy Denander plays on Paul Stanley's last solo album "Live To Win" and has recorded and performed with Eric Singer, Bruce and Bob Kulick before, bassist Mats Vassfjord has also played with Vinnie Vincent before.

"The whole rock world is wondering where Vinnie is today so I was very happy when I got hold of him, and I was even more thrilled when he said yes to play a guest solo on our new Impera album but unfortunately in the end it all fell apart because it was not enough time so close to the release to make it happen which is ok, I´m happy he said yes and we wish him all the best, maybe on the next one says JK Impera".


December 9 : MARCEESE 's 2nd folk KISS Tribute album release date


From :

Kiss Related Recordings

/

Marceese
In April 2013 Berlin based folksinger and guitarplayer Marceese released his first full KISS Tribute album "Baby Driver". He announced to record the complete KISS backing catalog from the 70's area. On January 23, 2015 Timezone Records is set to release his second coup called "Have Love, Will Travel". He made it his business.

Like on his first KISS cover album Marceese nearly forgoes the big hits and leave some die-hard-fans with clueless faces. And surprisingly the new interpretations sound way older than the originals by Gene, Ace, Peter and Paul ! Which is result of Marceese slipping over his own Americana-folk-style to 70's Hard Rock tunes.
"Tomorrow and Tonight" and "Move On"for example sounds like 40ies / 50ies recordings.
But again you count on that native Berliner, so he thunderstruck with a Hendrix-influenced version of the disco-song "Dirty Livn'", just to keep it up with a cheesy yearning variation of "Easy Thing"...

"Have Love, Will Travel" is a varied folk record in the broadest sense, far away from the excessively buffoonery of the New York Hard Rock quartet.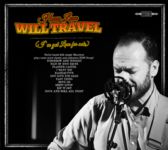 "Have Love, Will Travel" track list :
01 Tomorrow and Tonight
02 Man Of 1000 Faces
03 Plaster Caster
04 I Want You
05 Radioactive
06 Got Love For Sale
07 Easy Thing
08 Move On
09 Dirty Livin'
10 Rip It Out
11 Rock and Roll All Nite

album review :


From :

Kiss Related Recordings
Wow, This 2nd KISS Tribute of Berlin folk artist is a must have gem ….
It's hard to believe Marceese is from Germany. It really is a pleasure to hear KISS' obscure songs transformed into Southern sounding folk classics, in a mood that brings you to New Orleans, Mississippi Delta, … a house with a rocking chair on the veranda … "Tommorow and Tonight" goes back to 50's cajun music … This time "I Want You" and "Rip It Out" are rearranged to emotional dramatically acoustical ballads, with a nearly crying electric guitar during "I Want You".
Where Marceese first KISS Tribute "Baby Driver" was mainly acoustical folk music, "Have Love, Will Travel" have a lot more musical surprises …. "Plaster Caster", an up-tempo "Radioactive" … nice backing vocals, bass drum and electric guitarsolo on "Got Love For Sale", Banjo Cajun / bass drum versions of "Move On" and "Rock 'n Roll All Nite" … and with a Jimi Hendrix 60's guitar sound version of "Dirty Livin" Marceese did one of the best KISS cover versions ever …. This really is a must hear!!!
Hidden track on the album is a humoristic parody folk version of "Charisma" …
It wouldn't surprise me when one of these covered KISS tunes will be used in a movie or documentary taking place in Southern States of America …
Marceese's previous KISS Tribute "Baby Driver" I described as a little pearl, now his 2nd KISS Tribute "Have Love, Will Travel" than is a perfectly cut diamond …. KRR TIP !!!


December 9 : Recently released Tribute albums / update
From :
Kiss Related Recordings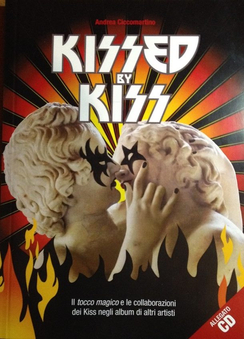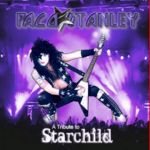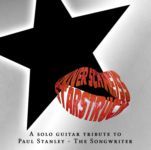 "KISSED BY KISS" is an Italian book written by Andrea Ciccomartino, which is published and released June 2014.
"Il tocco magico e le collaborazioni dei Kiss negli album di altri artisti" (

"

The

Magic Touch

and collaborations

of Kiss

albums

and

other artists

"

is the

subtitle chosen

by the author

to illustrate

this

"

encyclopedia"

on the

collaboration

of the various components

of Kiss

in the works of

other artists

.


Attached with the "

Kissed by

Kiss

" book is

a

KISS Tribute compilation CD featuring 22 Italian groups and solo artists.

On October 31, 2014 Spanish Rocker Paco Stanley

have released his album "

A Tribute To Starchild

" on

Earth Records. This Paul Stanley tribute album contains 14 songs and seems to be available on eBay only, or by sending a PM from Paco Stanley's facebook page.

Another Paul Stanley Tribute album comes from German artist Oliver Schneiss, who just have released

"

STARSTRUCK : A Solo Guitar Tribute To Paul Stanley - The Songwriter".
The album features 11 acoustic instrumental songs, and to my big surprise it works out very well, especially when putting the album sleeve aside while trying to guess the song. Sure, you will recognize "I Was Made For Lovin' You" and both "Music From The Elder" tracks ("Fanfare" and "Just a Boy") immediately, but most of the other tracks surely will take about half a minute before realizing which song it is…. at the end realizing how well "Second To None" (from Paul Stanley's 2006 "Live To Win" album) is arranged musically.
KRR TIP !!


You can purchase "

STARSTRUCK : A Solo Guitar Tribute To Paul Stanley - The Songwriter

" at

oliverschneiss.de and Amazon.de.


December 2 : Chris Catena working on new album feat. Bruce Kulick


From :

Chris Catena (facebook)
After a short break I am starting again working on various projects. The album "Return Of The Freak" takes shape gradually and the line up includes fantastic musicians sharing with me this crazy rock and roll trip !

The list of guest musicians includes : Bruce Kulick, Matt Starr (Ace Frehley band), Nik West, Matt Fuller, Dizzy Reed, Brian Tichy, Marco Mendoza, Blues Saraceno, Jimmy Crespo, Neil Murray, Paul Shortino, Janne Stark, Pat Travers, Stevie Salas, Chuck Wright, Bumblefoot, Kee Marcello, Greg Chaisson, Bobby Kiimball, Tony Franklin, Teddy "zig zag" Andreadis, Doug Aldrich, Mathias Ya Eklundh, Carmine Appice, Dick Wagner (RIP) a.o.

December 2 :
Peter Criss says he wants to make his next solo album 'Heavier'


From :

eddietrunk.com / blabbermouth.net
Original KISS drummer Peter Criss is continuing work on a new rock solo album, which he promises will be "heavier" than the stuff he has done in the past.

Criss's last solo CD, titled "One For All", came out in 2007. Peter produced the album himself for the first time, and was joined by guest musicians that included keyboardist Paul Shaffer and bassist Will Lee of "Late Night with David Letterman".
The album featured a range of styles, from rock and jazz to blues and Broadway, and included covers of "What a Difference a Day Makes" and "Send in the Clowns".

Speaking to an audience of fans at a question-and-answer session hosted by VH1 Classic "That Metal Show" co-host Eddie Trunk on November 28 at the "All Things That Rock" festival in Oaks, Pennsylvania, Criss stated about the progress of the recording sessions for the follow-up to "One for All" (see video below): "I've been sitting on a record … I'd done this thing, like, five years ago and I'm still messing with it. I'm not done, because I don't wanna rush it."

He continued: "The sad thing is, you put music out today, and you download it immediately.

"Rock 'n' roll's not dead — I don't wanna hear that, that rock's dead. It's far from dead. But it's just not maybe doing what it used to do. So I'm gonna release, probably, singles again. Like a 45, with two songs instead of putting out 13. Because it just isn't fair for the artist — you put out your songs, you download it and there's really nothing going on."

Criss added that he has been working with former MARILYN MANSON and current ROB ZOMBIE guitarist John 5, but offered no details about a possible release date for his next CD. "I wanna take my time with it," he said. "I'm constantly putting time into it. I want it to be heavier than I've usually done my stuff, and then I'll get, 'It's too heavy. You should go back and do light stuff.' Because fans are never happy. You guys aren't! No matter what we ever do, you're like, 'Oh, that sucks. I want this.' [Or] 'He's playing that ballad shit again.'"


December 1 : Ace Frehley to Cover Kiss Songs on Next Album


From :

ultimateclassicrock.com
Ace Frehley's upcoming album of cover songs will hold a special treat for his long-time fans — new takes on classic Kiss songs.

"Absolutely, I'm re-recording some Kiss tracks," Frehley tells 100% Rock Magazine. "I believe I'm going to be doing 'Parasite'; I'm not sure which other ones, you know, and some covers that I've always wanted to do that I haven't done."

'Parasite' was one of three songs written or co-written by Frehley for 1974′s 'Hotter Than Hell,' though he didn't take his first lead vocal until 'Shock Me' from 1977′s 'Love Gun.' Frehley also wrote 'Cold Gin,' 'Getaway' and 'Strange Ways' for Kiss, among others.

This new project, which follows Frehley's well-received 'Space Invader,' is said to include a number of featured performers, including Slash, Lita Ford and Mike McCready of Pearl Jam.

"I'm going to get a lot of different guest stars to play with me on these tracks," Frehley adds. "And it's going to be a much easier record than this last one, because I don't have to write solos, and I don't have to write lyrics because they're already set. So, that's going to be another fun record for me, and I'm looking forward to that, you know, start tracking it out in between tours and what not."

Read more at 100% Rock Magazine.

last update : 2014-12-31


New Releases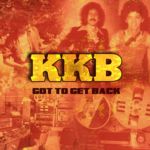 KKB (Bruce Kulick) January , 2015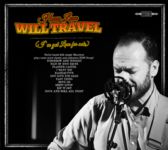 MARCEESE January 23, 2015
Have Love Will Travel KISS Tribute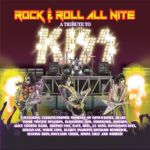 A Tribute To KISS January 13, 2015 Rock & Roll All Nite 1974 - 2014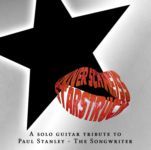 STARSTRUCK December, 2014
A Solo Guitar Tribute To Paul St..



The Art Of McCartney Nov 17, 2014
Paul McCartney Tribute ( KISS )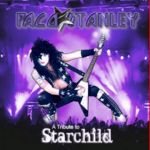 PACO STANLEY October 31, 2014
A Tribute To Starchild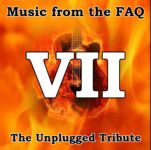 Music From The FAQ VII Sept, 2014
The Unplugged Tribute To Kiss


News Archives