NEWS UPDATE : April 2016

April 27 : Ron Keel Talks about KISS and Gene Simmons the Producer


From :

threesidesofthecoin.com
Ron Keel joins us this week to talk about his love for KISS. He shares stories about his first meeting with Gene Simmons about producing KEEL. Stories of Gene in the studio producing KEEL ("The Right To Rock" and "The Final Frontier"). Gene Simmons advice when it comes to stealing. Ron talks about being a band in the 80s from the Sunset Strip.



April 27 :
Ace Frehley Debuts "Fire and Water" feat. Paul Stanley
From :
acefrehley.com


April 22 : Robert Haglund's album featuring Bruce Kulick on 3 songs


From :

Bruce Kulick (twitter) / Robert Haglund (twitter)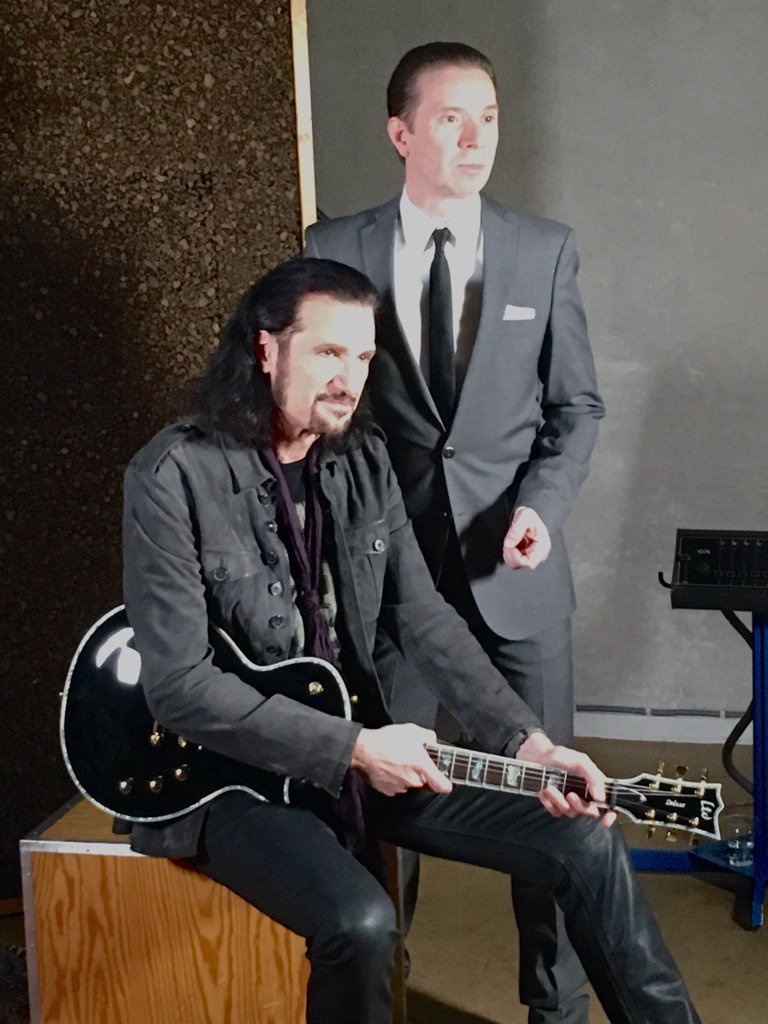 Prior to the Swedish KISS Expo in Stockholm this weekend,
Bruce Kulick tweeted :
"Photo session with Robert Haglund from Sweden's Fantastic Four.
I play guitar on 3 songs for his new CD out in May !"



From :

Thorbjörn Brorsson
Robert Haglund's solo album will be entitled "I Wanna Be Somebody", and features classical hard rock and heavy metal cover songs re-arranged to jazz versions. Bruce Kulick is playing guitar on "Love Gun" (KISS) , Enter Sandman" (Metallica) and "Don't Believe a Word" (Thin Lizzy).


April 14 : FOUR BY FATE feat. Ex-FREHLEY'S COMET and SKID ROW members: 'Relentless' Album Due In June"


From :

Blabbermouth.net / FourByFate.com / theendrecords.com
FOUR BY FATE, the band featuring John Regan, Tod Howarth, Rob Affuso and Patrick James Gasperini, will release its debut album, "Relentless", on June 3 via Amazing Record Co. in Europe and The End Records in America.

The seeds for the group's formation were planted in 1986 when Regan and Howarth were on tour together; Regan playing bass with John Waite and Howarth singing and playing keyboards with CHEAP TRICK. The tour brought the pair together as friends and musicians and many months later Regan asked Howarth to join him in FREHLEY'S COMET, a band fronted by Rock And Roll Hall Of Fame inductee, the legendary KISS guitarist/singer Ace Frehley.

In 2014, Regan and Howarth joined forces again on a new project FOUR BY FATE.
Enter Gasperini, a New York guitarist/singer and prolific songwriter. With a solid East Coast resume, he adds ripping guitar hero presence and big tunes. Shortly after, the band invited powerhouse percussionist Rob Affuso (SKID ROW) to complete the final foursome.

Adding further rock pedigree, other contributors to the FOUR BY FATE story include Stet Howland (drummer for W.A.S.P.), Sean Kelly (guitarist for HELIX and Nelly Furtado) and AJ Pero (drummer from TWISTED SISTER), who recorded six tracks on the album before he tragically passed away in early 2015 (this is thought to be his last recording).

Album Tracklist :

01. These Times Are Hard For Lovers
02. Moonshine
03. Hangin' On
04. Levee Breach
05. It's Over Now (FREHLEY's COMET cover)
06. Follow Me
07. On My Own
08. I Give
09. Don't Know
10. Back In The 80's
11. Rock & Roll Hoochie Koo
12. Amber Waves
13. Amber Waves (Acoustic)


April 13 : Jesse Demon to release 6th solo album "Southern Highway"


From :

Steve Brownlee
SILENT RAGE front man Jesse Damon is set to release his brand new solo album, Southern Highway, on April 22, 2016. Released by On Fire Records, the album was produced by melodic rock legend Paul Sabu. This is Jesse's sixth solo effort and features 10 brand new studio tracks. As Jesse puts it, "Southern Highway is a melodic driven southern rockin' hell of a good time!"

Known for his infectious hooks and hard rocking melodic sensibility, Jesse has redefined his sound this time around infusing a southern blues style straight out of Nashville while still maintaining the highest caliber melodic style his fans know and love.

Jesse has built quite a resume with a career that spans over 3 decades. With Silent Rage he released 4 albums including the Simmons Records / RCA Records release Don't Touch Me There! The album spawned the MTV Headbanger's Ball favorite Rebel With a Cause. He's worked quite a bit with Gene Simmons and the KISS camp as well. He received a gold album award for co-writing Thou Shalt Not on the Revenge album. With his band Silent Rage, he performed the music for Reason For Livin' from the Gene Simmons Sex, Money, Kiss' release. Also with Silent Rage, he plays on the demo version of Domino which was included in the 2001 KISS box set. Along with appearances on soundtracks and appearing as a guest vocalist on several other artists' releases, throw in 6 solo albums and he's built up a respectable discography.

For more details please visit www.jessedamon.com.


April 12 : JORN LANDE covers Paul Stanley's "Live To Win"


From :

Frontiers Music
Frontiers Music Srl is excited to announce JORN's new album, "Heavy Rock Radio", due for release on June 3rd!

One of the greatest rock singers of our time, Jorn Lande returns with a unique album of covers of classics from artists and bands that have meant something special to him, and helped forge this talented man's own unique style.

Through Jorn's extensive career, which includes more than 40 albums of mostly original songs, he has also recorded great versions of several rock classics such as Thin Lizzy's "Are You Ready", UFO's "On and On", Deep Purple's "Perfect Strangers", and many more. Jorn also recorded a successful Ronnie James Dio tribute album, released in 2010. Every song JORN covers is treated with the utmost respect and "Jorn-ized" accordingly. A good example is his heavy sounding version of "I Walk Alone", first released by Tarja Turunen (ex-Nightwish).

"Heavy Rock Radio" is not an ordinary album of cover songs, it is truly a songbook of hits. Featured – among others - are great versions of the Eagles' "Hotel California" and Kate Bush's "Running Up That Hill", which gets the Jorn style treatment to become very powerful and epic, without losing its commercial touch. More great classics included are John Farnham's "You're The Voice", Queen's "Killer Queen", and two absolute melodic rock evergreen gems in Journey's "Don't Stop Believin'" and Foreigner's "Rev On The Red Line".
The original concept of the album was to create a sort of jukebox of radio hits, but to avoid leaning too much on the pop side of rock, JORN decided to blend the tracklisting with a few more up tempo rock tracks as well, such as "The Final Frontier" by Iron Maiden ("probably the closest you get to anything commercial with Iron Maiden," says Jorn), "Live To Win" by PAUL STANLEY (a song which was also featured on the popular television series South Park), and a few hard rock classics show up as well from Deep Purple ("Stormbringer"), Dio ("Rainbow In The Dark") and Black Sabbath ("Die Young") to complete the mix.

"Heavy Rock Radio" tracklisting includes:
1. I Know There's Something Going On (Frida cover)
2. Running Up That Hill (Kate Bush cover)
3. Rev On The Red Line (Foreigner cover)
4. You're The Voice (John Farnham cover)
5. Live To Win (PAUL STANLEY cover)
6. Don't Stop Believin' (Journey cover))
7. Killer Queen (Queen cover))
8. Hotel California (Eagles cover)
9. Rainbow In The Dark (Ronnie James Dio cover)
10. The Final Frontier (Iron Maiden cover)
11. Stormbringer (Deep Purple cover)
12. Die Young (Black Sabbath cover)

Enjoy an album trailer ("Live To Win" starts around 0:56) :



last update : 2016-04-30


New Releases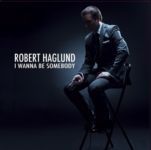 ROBERT HAGLUND June, 2016
I Wanna Be Somebody (B. Kulick)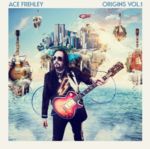 ACE FREHLEY April 15, 2016
Origins Vol. 1 (cover album)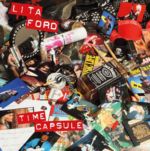 LITA FORD April 15, 2016
Time Capsule (Simmons / Kulick)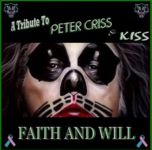 A Tribute To PETER CRISS & KISS
Faith & Will April 4, 2016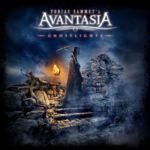 AVANTASIA January 29, 2016
Ghostlights (Bruce Kulick)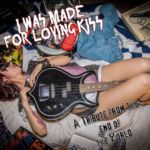 I Was Made For Loving KISS 2016
Tribute From The End Of The World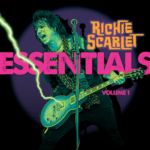 RICHIE SCARLET December, 2015
Essentials Volume 1 (Ace Frehley)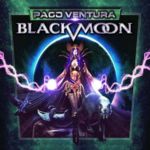 PACO VENTURA October 30, 2015
Black Moon (Bruce Kulick)


click album cover to buy !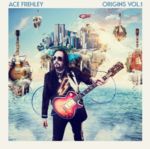 Click here to buy
ACE FREHLEY : Origins Vol. 1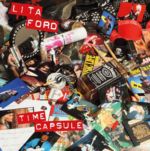 Click here to buy
LITA FORD : Time Capsule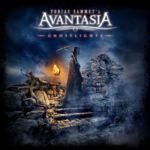 Click here to buy
Tobias Sammet's AVANTASIA
Ghostlights


News Archives