NEWS UPDATE : February 2020



February 21 : Russ Ballard's version of "New York Groove" released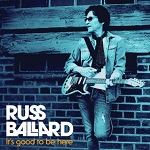 From :

KISS Related Recordings
Today veteran British singer/songwriter RUSS BALLARD tenth solo album "It's Good To Be Here" is released on BMG UK.
For the album Russ Ballard finally recorded his own version of "New York Groove", which he penned halfway the seventies and is recorded by Hello (1975) and Ace Frehley (1978).
This song alone earns him around $100,000 per year from Advertising, TV and Movie "syncs".

Ace Frehley covered "New York Groove" on his self-titled solo album in 1978. Frehley's version reached No. 13 on the Billboard Hot 100 chart and has been a regular staple of KISS live performances, during tours in which Frehley has taken part. During his non-KISS years, Ace Frehley also did a cover of the Ballard song "Into the Night", for his 1987 Frehley's Comet album. Peter Criss recorded Ballard's "Let Me Rock You" and "Some Kinda Hurricane" on his 1982 Let Me Rock You album.
In 1991 KISS covered Russ Ballard's "God Gave Rock and Roll To You".

Originally coming to prominence as the lead singer and guitarist for the band Argent, Russ Ballard became known by the late 1970s as a songwriter and producer.
His compositions are recorded by Rainbow ("Since You Been Gone" and "I Surrender"), ABBA's Frida ("I Know There's Something Going On" and Agnetha Fältskog ("Can't Shake Loose"), The Who's Roger Daltrey, Santana, Hot Chocolate, and many others ....

Listen to RUSS BALLARD "New York Groove"(2020) on Spotify, or by the album at Amazon.


February 16 : Peter Criss' BALLS OF FIRE updated details


From :

axeologyextended.wordpress.com
In 1985 Peter Criss was pretty much a new man. Fairly little in his autobiography is factually correct but for the most part he seems to have been brutally honest about his feelings. Thus we know that he felt relatively at ease with the then-recent move to California and felt like playing music again. Enter the obscure band BALLS OF FIRE (KRR : between spring - August 1986).
Now, when it comes to Peter's pre- and post-KISS bands pretty much all of them are more or less obscure, but BALLS OF FIRE have been in a league of their own. Thankfully, in recent years, as sharing over this whole internet thing has started to blossom, more information has become available and the picture has become a little clearer.

Read the full article : >> CLICK HERE <<




last update : 2020-02-28




New Releases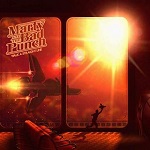 Marty And The Bad Punch 2020 Walk A Straight Line (B.Kulick)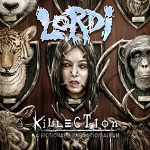 LORDI : Killection Jan.31, 2020
(Jean Beauvoir / Paul Stanley song)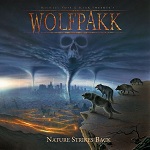 WOLFPAKK January 24, 2020
Nature Strikes Back (Bruce Kulick)




click album cover to buy !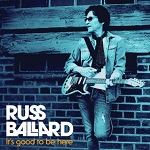 Click here to buy
RUSS BALLARD
It's Good To Be Here (2020)


News Archives