NEWS UPDATE : May 2020







May 21 :
AT THE MOVIES - We Don't Another Hero (feat. Bruce Kulick)


From :

KISS Related Recordings
Check out the latest video of Chris Laney's AT THE MOVIES quarantine cover song project: We Don't Need Another Hero (featuring Bruce Kulick ) as released today.

AT THE MOVIES features members from bands like: Soilwork, Hammerfall, King Diamond, Pretty Maids, The Night Flight Orchestra, Royal Hunt .... Previous released At The Movies cover songs can be found at At The Movies Official YouTube Channel.



May 15 : Whitesnake's Joel Hoekstra, Kiss's Bruce Kulick, Sepultura's Andreas Kisser and more jam The POLICE's 'Synchronicity II' for COVID-19 relief


From :

guitarworld.com
We're always happy to watch a new quarantine jam video, especially when it's for a good cause. The latest in that category is Guitars Against COVID-19, the brainchild of electric guitar player Gabe Treiyer, who has performed with Gene Loves Jezebel and Toto vocalist Bobby Kimball, among others.

Together with with fellow guitarist David Palau, bassist Pablo Motyczak and drummer Gary O'Toole, Trieyer lays down a cover of the Police's 1983 song, "Synchronicity II".

Helping out the quartet is a host of rock shredders, including Monte Pittman (Madonna, Prong), Bruce Kulick (Kiss, Grand Funk Railroad), Sepultura's Andreas Kisser and, turning in a characteristically insane solo, Whitesnake's Joel Hoesktra.

What's more, the jam serves as a fundraiser for the Red Cross.

You can check out the video below, and donate to the Red Cross here.



May 14 :
Watch first video from Chris Jericho's KISS cover band KUARANTINE


From :

blabbermouth.net
FOZZY singer Chris Jericho has joined forces with TRIXTER bassist P.J. Farley, guitarist Joe McGinness and drummer Kent Slucher to form a 1980s KISS cover band called KUARANTINE. The band's debut video, for the song "No, No, No", which originally appeared on KISS's 1987 album "Crazy Nights", can be seen below.

Jericho said in a statement: "When Kent & Joe approached me to sing on a few 80s KISS songs, I jumped at the chance, as it's my favorite era of my favorite band. Once we brought in PJ, not only did we have a world-class band with years of touring experience, we also had four guys with one common bond: to stay creative and to do something special for all music fans during this pandemic. 'No, No, No' is the perfect debut release for KUARANTINE, as not only is it a crushing, FUN rock n roll tune, but it's guaranteed to satisfy and put a smile on your face...whether you want one or not!"

In addition to his world-renowned wrestling career, first with World Wrestling Entertainment and now with All Elite Wrestling (AEW), Jericho is the lead singer of the internationally successful rock band FOZZY, which will release its new album this fall.

To connect with all those fans who are quarantined and staying safe at home during the pandemic, Jericho recently launched "Saturday Night Special". Every Saturday night, Chris has been going live on his facebook and YouTube to chat with over 150,000 fans each week and answer questions, tell stories and even sing songs. The shows have also featured chats with special guests including Kevin Smith, FOZZY and Hurricane Helms. This Saturday, May 16 starting at 9 p.m. ET/6 p.m. PT, tune in to watch Chris and his KUARANTINE bandmates Kent, Joe and P.J., along with special guest Bruce Kulick, former KISS guitarist, discuss their new project.

For KUARANTINE, Jericho has surrounded himself with a group of top-notch touring musicians. Kent Slucher has been the powerhouse behind the kit at Luke Bryan's shows for the past 12 years, from small clubs to headlining stadiums and amphitheaters. Joe McGinness is a rising country singer/guitarist, who has shared the stage with artists such as OLD DOMINION, FLORIDA GEORGIA LINE and GRANGER SMITH, and is also a member of KLASSIK '78, a digital tribute to '70s KISS. Bassist P.J. Farley rose to fame in the New Jersey-based gold-selling rock band TRIXTER, which toured with KISS, POISON, SCORPIONS and more in the '90s and has released two albums since reuniting in 2008.

KUARANTINE has emerged to entertain listeners with their versions of KISS rarities and some good ol' fashioned rock music during these unparalleled times. Look for more from KUARANTINE to follow soon.


last update : 2020-05-31




New Releases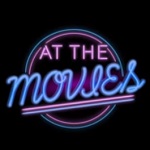 AT THE MOVIES (B.Kulick) We Don't Need Another Hero 2020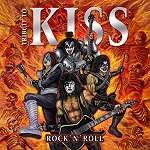 Rock 'n' Roll March 18, 2020
Tribute To KISS (vinyl album)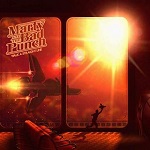 Marty And The Bad Punch 2020 Walk A Straight Line (B.Kulick)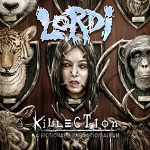 LORDI : Killection Jan.31, 2020
(Jean Beauvoir / Paul Stanley song)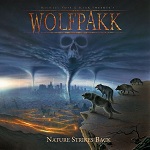 WOLFPAKK January 24, 2020
Nature Strikes Back (Bruce Kulick)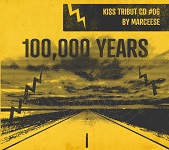 MARCEESE December 20, 2019
100.000 Years (KISS Tribute)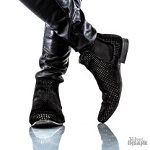 VELVET INSANE Dec.13, 2019
A Brand New Start (Bruce Kulick)




click album cover to buy !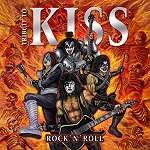 Click here to buy
Rock 'n' Roll - Tribute To KISS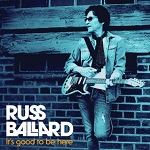 Click here to buy
RUSS BALLARD
It's Good To Be Here (2020)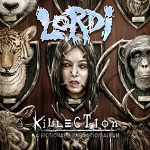 Click here to buy
LORDI- Killection (2020)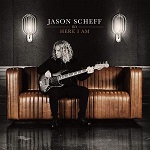 Click here to buy
JASON SCHEFF - Here I Am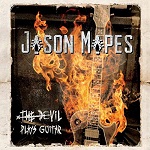 Click here to buy JASON MAPES
The Devil Plays Guitar




News Archives