NEWS UPDATE : May 2022


May 28 : CHRIS JERICHO's KISS covers Band KUARANTINE is back with fourth single, 'Silver Spoon'


From :

Blabbermouth.net
In 2020, FOZZY singer Chris Jericho joined forces with TRIXTER/FOZZY bassist P.J. Farley, guitarist Joe McGinness and drummer Kent Slucher to form a 1980s KISS cover band called KUARANTINE. The band's latest single, a version of "Silver Spoon", which originally appeared on KISS's 1989 album "Hot In The Shade", can be streamed below. The new track, available via Madison Records with distribution by The Orchard, was the second most added song this week on the Billboard Rock Indicator chart and marks the fourth release from KUARANTINE, which has been entertaining fans with its versions of KISS rarities and some good ol' fashioned rock music.

KUARANTINE's version of "Silver Spoon" has even drawn praise from KISS frontman Paul Stanley, who said: "My favorite song on 'Hot In The Shade' by far. Sounds great… well done!"

KUARANTINE first debuted in May 2020 with the release of "No No No", which reached No. 25 on the Billboard Mainstream Rock chart. The band has since issued its versions of "Heart Of Chrome", featuring former KISS guitarist Bruce Kulick, and "Love's A Deadly Weapon", amassing nearly half a million total views on their videos on YouTube and close to 200,000 total streams across DSPs.




May 26 : Italian KISS tribute album released by LESTER - Kover All Over


From :

KISS Related Recordings
On May 23 Italian Rocker Lester Greenowski have released his KISS tribute album "LESTER - Kover All Over", recorded almost completely during the COVID-19 pandemic 2020 and 2021.

The album is available on various digital platforms, like Spotify and Bandcamp.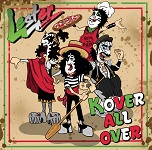 Track Listing:

01 Radioactive
02 Got To Choose
03 New York Groove
04 Kissin' Time
05 Cold Gin
06 Strutter
07 Parasite
08 It's My Life
09 Getaway
10 I Love It Loud
11 Radioattiva (Italian version)

In 2001 Lester Greenowski released an EP entitled Starring in "Learning To Kiss" which EP was recorded with Italian Kiss Tribute band Electric Circus.

Lester was the singer of Land$lide Ladie$, one of the band featured on 2003's Italian's Kiss Better Tribute compilation album.



May 21
: THAYER - St. JAMES - The Lost Tapes 5 track EP release date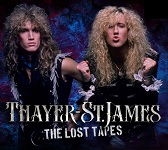 From :

Jamie St. James & Tommy Thayer
On June 3 Tommy Thayer and Jamie St. James will release a
5 track CD EP entitled "The Lost Tapes".

Track Listing:

• Sweet Sensation
• American Man
• Time
• Ballad of the Bullet
• Work It

You can order your copy at thayerstjames.com

We've been friends a long time. We were talking the other day and realized that we've known each other, written songs, and played in bands together since we were 18 years old. That's well over 40 years! Here's five songs we uncovered recently that we'd almost forgotten about. These recordings were saved for more than 30 years on 2" analog multitrack tape and two track mixes on 1/4" tape, but were unfortunately disintegrated beyond use. After some digging, a DAT tape and a cassette were the only usable sources we could find. These recordings were almost lost forever. Now thanks to a bit of digital polishing, these songs have come to life! We thought they should see the light of day.

Enjoy — Jaime and Tommy


May 6 : SHAMELESS unveil video for Simmons cover of "Love Is Blind"


From :

Pride & Joy Music / Shameless / Alexx Michael
SHAMELESS unveiled a video for their cover of the Gene Simmons' unreleased 1977/1978 song "Love Is Blind" from their upcoming new studio album "So Good, You Should ..." which will be released on May 20th, 2022. Also Kiss legend Bruce Kulick is featured in the song and video.



For "So Good, You Should…", Michael again teamed up with guitarist partner BC, Charlotte Tybalt, Dennis Post, Stevie Rachelle (Tuff), Frankie Muriel and Tod T Burr to release their first ever covers album which also includes 2 brand-new tracks.

Due to the pandemic making in-person studio recording impossible, Shameless recorded the recorded the record at 12 different locations all over the world including Munich, Los Angeles, Las Vegas, St. Louis, Copenhagen and Auckland, New Zealand.

The band already released the single "Live Your Dream" with Charlotte last year in conjunction with Michael's book "Looking Inside: The Stainless Sensation", a 500 page deluxe bound definitive history of John DeLorean, the DMC 12 and the DeLorean Motor Company.

Charlotte sings 5 of the new tracks plus adding backing vocals on almost all the other tracks. Like on all Shameless releases, Tuff singer Stevie Rachelle, sang on a couple of the songs. Kiss legend Bruce Kulick is featured on a total of 4 songs including their version of the unreleased Gene Simmons song "Love is blind" and the cover of "East Bound And Down" where the band was joined by Jaret Reddick of Bowling For Soup on vocals. Tracii Guns appears as well on the new release.
Three more singles and videos will be released in advance to the album "So Good, You Should" - starting with the track "Shout Out Loud" on February 4th, 2022!


last update : 2022-05-31




New Releases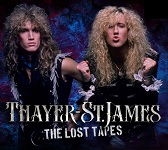 THAYER - St.JAMES
The Lost Tapes June 3, 2022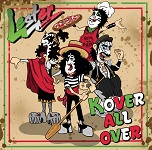 LESTER (Italian KISS Tribute)
Kover All Over May 23, 2022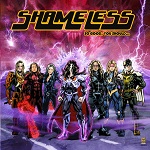 SHAMELESS (Kulick/Simmons)
So Good, You Should May 2022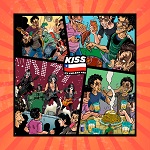 KISS MY CHILEAN ASS
Tribute album April 27, 2022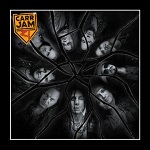 CARR JAM 21 vinyl EP
Pre-order here January 7, 2022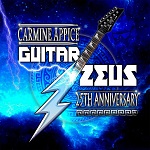 Appice's Guitar Zeus Dec 2021
25th anniversary Kulick/Thayer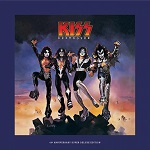 KISS - Destroyer Nov. 19, 2021
45th anniversary editions




click album cover to buy !

Click here to buy
KLASSIK '78 - Phantoms (2021)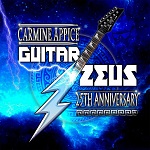 Click here to buy
Carmine Appice's Guitar Zeus
25th Anniversary 4LP & 3CD Box


News Archives