NEWS UPDATE October 2010
October 28: ALLAN SCHWARTZBERG Talks About Working With KISS 2


From:

Bravewords.com / by Mitch Lafon
Check out part 2 of the interview with drummer Allan Schwartzberg, which include his comments on working on KISS "Animalize" and "Asylum" albums.
Read the second part (of 2 parts) of the interview clicking here.


October 25: "Lick It Up" Sung By Choir At Swedish Wedding


From:

Kissasylum.com / submitted by Martin at KISS Army Sweden
KISS songs show up in some strange places and none stranger than from a church choir at a Swedish wedding. The bride walks down the aisle with a surreal version of "Lick it Up" being sung by rather angelic voices floating down from the balcony.
Certainly worth checking out.

This is from an hour long TV show, so push the slider forward to the 48:00 minute mark for the special KISS prize.

View the video clicking here and forward to the 48:00 minute mark.

October 22: STRYPER: 'The Covering' Album Pushed Back to 2011


From:

Stryper.com
"The Covering", the new album from Stryper on Big 3 Records, will be released in the first quarter of 2011. An exact date has not been set but should be soon.
Originally, the album was projected to be released in the fourth quarter of 2010. However, the business and label team feel that more set-up time will allow for a stronger release of this amazing recording.

"The Covering", produced by frontman Michael Sweet, will be unlike any previous STRYPER recording in that it's a collection of cover songs from bands that inspired them and helped to shape their sound and musical identity, including hits from KISS, JUDAS PRIEST, IRON MAIDEN, LED ZEPPELIN, KANSAS and many others.

"The Covering" track listing:

01. SWEET - "Set Me Free"
02. SCORPIONS - "Blackout"
03. BLACK SABBATH - "Heaven and Hell"
04. UFO - "Lights Out"
05. KANSAS - "Carry On Wayward Son"
06. DEEP PURPLE - "Highway Star"
07. KISS - "Shout It Out Loud"
08. OZZY OSBOURNE - "Over The Mountain"
09. IRON MAIDEN - "The Trooper"
10. JUDAS PRIEST - "Breaking The Law"
11. VAN HALEN - "On Fire"
12. LED ZEPPELIN - "Immigrant Song"
13. God .


October 22: ALLAN SCHWARTZBERG Talks About Working With KISS


From:

Bravewords.com / by Mitch Lafon
'Who?' is the reaction that is most often heard when the name Allan Schwartzberg is mentioned, but for many rock legends he's the studio drummer extraordinaire that has saved many recordings from the trash heap. Artists as diverse as PETER GABRIEL, GLORIA GAYNOR and JAMES BROWN have used his services as have rockers KISS, ALICE COOPER, CHEAP TRICK and JIMI HENDRIX. At one time, he was producer's Bob Ezrin's favorite 'go-to-guy' when a recording needed just that little extra something in the drumming department. Bravewords.com tracked down the kindly musician to get the scoop on his 'secret' recording sessions and to find out how it was to be a ghost on the inside of some of rock's biggest names and albums.

Allan Schwartzberg played on KISS albums including "(Music From) The Elder," "Animalize" and Gene Simmons and Peter Criss' solo albums.

Read the first part (of 2 parts) of the interview clicking here.


October 19 : Samantha Fox: Paul Stanley Is A Very Talented Guy


From:

Rock Confidential
Rock Confidential conducted an interview with '80s dance/pop artist Samantha Fox, who dated Paul Stanley for a brief period in the late '80s. Read Fox's account of the relationship below:

Q: I've got to ask about your relationship with Paul Stanley. You dated him for a while. What do you remember about that time?

Samantha Fox: It was a wonderful time. I remember moving to New York. Every week I was flying back and forth to New York. I was constantly jet-lagged and burnt out. All I thought about New York was guns, gangs, rapes and drugs! That what I saw on TV, ya know? My bass player had moved to Albany. I knew him very well. I moved out my best friend and PA so it wasn't like I moved out all on my own. I had friends at the record company. I was recording one day with Full Force. We were working on the "Just One Night" record, I think. Paul was doing some solo stuff away from KISS. He really liked the "Naughty Girls" song I did. He got in touch with Full Force to work on a track. I was recording and he heard I was in the studio because he was working with Full Force at that time. I don't think anything ever came about with that track. I think he wanted to meet me because he just happened to turn up the day I was singing. Full Force introduced me to Paul. I was a big KISS fan anyway. Ten minutes after he left he called me from his limousine and asked me out on a date. I was new in the States and up for meeting new people. I wasn't thinking about a love affair at that time. I said "OK," and he said, "Well, how about tonight?" We went out for a great meal and he ended up showing me the America I didn't know. While I was recording the album Paul was doing a short tour of the States. In between the album I went on tour with him and saw how he did things — the rock 'n roll way. I had a great time with Paul and learned a lot from him. He's a very talented guy. We had a great love affair. I went on tour for six months on a bus with a band. Me and Paul tried to see each other when we could. He was then on tour with KISS. After that tour I became a tax exile because I was paying so much tax and all of my money was basically going to managers and the tax man. I went to live in Spain for a year and our love affair just kind of fizzled out. There were no arguments or bad feelings. It was just a case of being apart. I have great memories of Paul. He's a really nice guy. He's a bit older than me but what can I say? I'm sure he lied about his age then! KISS is still a fantastic band and in 1989 they'd done far more than I'd done. Listening to their stories and his wisdom was fantastic.

Read the entire interview clicking here.


October 19 : KISS and other Classics Receive Big-Band Treatment


From:

Blabbermouth.net / Jarkko Ahola
Finnish heavy metal musician Jarkko Ahola (TERÄSBETONI, NORTHERN KINGS) has recorded a heavy-meets-jazz album with OULU ALL STAR BIG BAND, which organizes performances in cooperation with guest stars and conductors.
Due on October 29, "Big Band Goes Heavy" contains "big-band" versions of classic songs from DIO, QUEEN, KISS, IRON MAIDEN and BLACK SABBATH, among others.

Commented Ahola: "The album is a cool mixture of mostly old heavy and hard rock songs arranged for a big band — a jazzy one. It's bravely mixed thinking today's standards of sound: no tuning, no effects, no super polishing — just the band and the vocals."

OULU ALL STAR BIG BAND & J. AHOLA - "Big Band Goes Heavy" track listing:

01. Easy Livin' (URIAH HEEP cover)
02. Stand Up And Shout (DIO cover)
03. Heart Of Steel (MANOWAR cover)
04. Show Must Go On (QUEEN cover)
05. Heaven And Hell (BLACK SABBATH cover)
06. Long Live Rock'n'Roll (RAINBOW cover)
07. Burn (DEEP PURPLE cover)
08. I Was Made For Lovin' You (KISS cover)
09. Run To The Hills (IRON MAIDEN cover)
10. Vaadimme Metallia (TERÄSBETONI)

The idea to make big-band versions of heavy metal and hard rock classics came from OULU ALL STAR BIG BAND and its artistic director, Tapio Maunuvaara. After inviting Ahola to take part in the project, they then selected a set of melodic songs and OULU ALL STAR BIG BAND hired various people to make the new arrangements of the songs for the big band.

The "Big Band Goes Heavy" repertoire has so far been performed live twice — on November 7, 2009 in Oulu, Finland; and on March 13, 2010 at the Oulu Music Festival.


October 16 : KISS and Related items for sale @ WeGotYourRock.com


From:

WeGotYourRock.com / Kiss Related Recordings
Recently and new added offers on WeGotYourRock.com include :

Rock and Roll All Nite (live) / Rock and Roll All Nite (studio) - 7" - USA NB-850 - 1975
Hard Luck Woman / Mr. Speed - Casablanca / Victor - Japan (1st print) 7" - 1976
Hard Luck Woman (jukebox promo) - Casablanca / Durium (white label)- Italy 7"- 1976
Rocket Ride / Tomorrow and Tonight - Casablanca / Bellaphon - Germany 7"- 1977
Ace Frehley : New York Groove / Snowblind - Casablanca / Bellaphon - Germany 7"- 1978
Paul Stanley: Hold Me Touch Me / Goodbye - Casablanca / Bellaphon - Germ. 7"- 1978
Gene Simmons: Radioactive / See You In Your .. -Casablanca / Vogue - France 7"- 1978
I Was Made For Lovin' You / Hard Times - Casablanca / Victor - Japan 7" - 1979
I Was Made For Lovin' You / Hard Times - Casablanca / Phonogram - Germany 7"- 1980 !
I / The Oath - Casablanca / Phonogram - France 7"- 1981
A World Without Heroes / Mr. Blackwell - Casablanca / Phonogram -UK 7" - February 1982
I Love It Loud / Killer - Casablanca / Phonogram - Germany 7"- 1982 (alternate logo)
Guns 'n Kisses I (rare vinyl / picture disc LP) - Tokyo, Budokan Hall, Japan 1988
BAG : Bag (new sealed)- Simmons Records / Sanctuary /CD - Europe 2005
RONNIE SPECTOR : Unfinished Business - CBS - LP - Holland - 1987 (Bruce Kulick)
TOMMY JAMES : Celebration - USA 7" - 1972 (P.Stanley / G.Simmons backing vocals)
EMPIRE : The Power - CD 1993 (KISS cover "Detroit Rock City)
ENTOMBED : Out Of Hand - CDs 1993 (KISS cover "God Of Thunder")


October 13 : Pretty Boy Floyd will release A Tribute To KISS


From:

Pretty Boy Floyd / Tom Farrell
On October 26th, Pretty Boy Floyd will release Kiss of Death, which features the band covering fifteen KISS tracks, including "Black Diamond," "King of the Nighttime World" and "I Stole Your Love."


last update : 2010-10-31


New Releases
November 1, 2010




August 5, 2010
digital download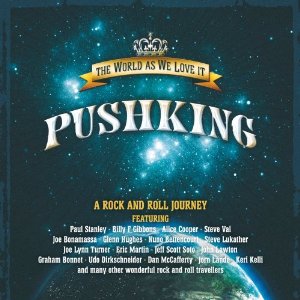 PUSHKING (feat. Paul Stanley)


The World As We Know ItFebr. 2011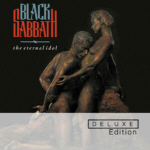 BLACK SABBATH (Eric Singer)
Eternal Idol (de luxe) Nov 1, 2010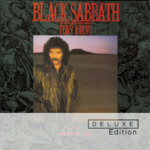 BLACK SABBATH (Eric Singer)
Seventh Star (de luxe) Nov 1, 2010


PRETTY BOY FLOYD Oct.26 2010
KISS Of Death - A Tribute To KISS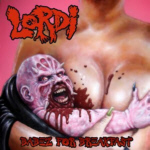 LORDI (Bruce Kulick)
Babez For Breakfast Sept. 14 2010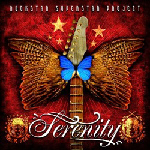 RockStar SuperStar Project
Serenity (Bruce Kulick) August 2010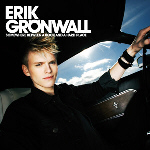 Erik Grönwall (Paul Stanley)
Somewhere Between June 2 2010



News Archives