NEWS UPDATE November 2010
November 25 : Limp Bizkit team up with Gene Simmons for new album


From:

gigwise.com
Singer Fred Durst previewed a number of songs from the album during an impromptu live web chat with fans yesterday (November 24).
Speaking about their song with Raekwon, Durst said: "You guys might not be able to handle it because it's not rock shit. It's some ****in' cock your ****in' gun shit."
Limp Bizkit's new album is entitled 'Gold Cobra' and includes an introduction which was written by Durst and Kiss frontman Gene Simmons.
The album will mark the band's first full-length record in their original line-up since 2000's 'Chocolate Starfish and the Hot Dog Flavored Water'.


November 24 : Vinnie Vincent "Treasure" CD Reissue


From:

Wounded Bird Records
Wounded Bird Records will be reissuing the Vinnie Vincent related "Treasure" CD (WOU-4890), with the single version of "I Wanna Love You" as a bonus track.
The album was originally released by CBS in 1977.
Vinnie Vincent sings two songs that he wrote, "Turn Yourself Around" and "Innocent Eyes".


November 23 : PUSHKING (feat. Paul Stanley) released date
Eagle Rock Entertainment will deliver to the masses Russia's premiere rock band Pushking. Their CD The World As We Love It will hit the shelves on February 1.

This new album is a 19-track celebration, composed of re-recorded selections from Pushking's catalogue featuring some very special guests. Paul Stanley (KISS), Billy F Gibbons (ZZ Top), Alice Cooper, Steve Vai, Glenn Hughes (Deep Purple), Joe Lynn Turner (Rainbow), Keri Kelli (Alice Cooper), Steve Stevens (Billy Idol), and Nuno Bettencourt (Extreme) are just some of the elite rock alumni who RSVP'd for this musical party.

Produced by Fabrizio Grossi (Glenn Hughes, Alice Cooper, Dave Navarro, Toto), "The World As We Love It" is a superior series of shifting moods, showcasing Pushking's versatile musical prowess. Loaded with soaring harmonics, sky-scaling solos, and just the right amount of grit, the band's genre-straddling sound is a marriage of solid hard rock and classic Eastern European heritage.

Formed in 1994, Pushking is the culmination of vocalist/main songwriter Konstantin "Koha" Shustarev, guitarists Nikolai Yegerev and Dmitry Losev, bassist Valeriy Sadakov, keyboardist Vicktor Drobysh, and drummer Andrey Kruglov. The chemistry within this band has resulted in a potent brand of rock music, which has preserved through their 15-year career and only gets better. "..,It was a gas singin' on their record", states Glenn Hughes "...take it from me, it's the real deal!!"

Eagle Rock Entertainment is an international media production and distribution company operating across audiovisual entertainment programming. Eagle Rock Entertainment works directly alongside talent to produce the highest quality programming output covering film, general entertainment and musical performance. Eagle Rock Entertainment has offices based in London, New York, Los Angeles, Toronto, Hamburg, & Paris.

PUSHKING - "The World As We Love It" album details : click here.


November 7 : KISS and Related items for sale @ WeGotYourRock.com


From:

WeGotYourRock.com / Kiss Related Recordings
Recently and new added offers on WeGotYourRock.com include :

Shandi / She's So European - Casablanca Records USA 7" - NB2282 - 1980
Tomorrow 4 track EP - Casablanca Records Mexico 7" - 2475 - 1980
What Makes The World Go Round/ Naked City - Casablanca France 7"- 6000503 - 1980
Nowhere To Run / Cold Gin - Casablanca Records Holland 7" - 6000849 - 1982
Reason To Live / Thief In The Night - Polygram / Mercury USA 7" - 8700227 - 1987
Forever (remix) / The Streeth Giveth ... Polygram / Vertigo Australia 7" - 1989
Love Gun - unknown label - Russia - RAT30898 - LP - 1977
Scratch, Bite (live 1984) - Tau-Rus Records - 012 9122 - 2LP - 1984
Music From The Elder (rare outtakes) - Rare Music Hollywood - USA - LP 1985
Hide Your Heart (promo) - Polygram Records / Mercury, CDP 140 - CDs 1989
Forever (remix) - 4 track CD single - Polygram Records / Vertigo, UK - 1990
Forever (remix) - 4 track CD single - Polygram Records / Vertigo, Germany - 1990
Framed (purple vinyl) - BAKTABAK BAK6005 -G.Simmons interview 1985 - LP, UK 1992
VARIOUS ARTISTS - Vogue Hits 1958 - 1983 - Vol. 5 Vogue Records France - LP 1983
PETER CRISS : By Myself / I Found Love - Casablanca Records Australia 7"- 1980
DESMOND CHILD and ROUGE : first album (Paul Stanley song) LP - USA - 1979
The MELVINS : King Buzzo EP - KISS inspired album and poster - USA - vinyl EP 1992
The MELVINS : Dale Crover EP - KISS inspired album and poster - USA - vinyl EP 1992



November 7 : KISS Tribute - "Christine Sixteen 3 : The Graduation"


From:

Kiss Related Recordings (Patrice Beaudette)
Patrice Beaudette (the man behind "Christine Sixteen - A High School Tribute To KISS" and "Christine Sixteen 2 - Another High School Tribute To KISS" is currently working on another KISS Tribute entitled "Christine Sixteen 3 : The Graduation".

Patrice :"... to be clear, it won't have the High School tribute tag since I no longer work there, in fact it's an entire new project. I kept the name Christine Sixteen and most of the musicians. All singers will be replaced as well, except one or two.
Right now, I have a tentative play list but nothing official. However, the new album will definitely have 3 songs from Sonic Boom. We're looking at a 18-19 songs album.
Only 200 copies will be printed while the album will also be available for download at iTunes, Amazon, etc. The hard copies will have 2 bonus songs that won't be available in digital format. I think we'll be able to ship next summer... hopefully!"

Songs confirmed and covered from KISS "Sonic Boom" album are :
- Yes I Know (Nobody's Perfect)
- Danger Us
- All For the Glory

November 4 : Gene Simmons Working On A Monster? (boxset)


From:

twitter.com/genesimmons / Kissfaq
Gene Simmons hinted at resuming work on his long-awaited box set, "Monster," today via Twitter:

genesimmons: Working on overview of my boxed set. Literally hundreds of songs... Bigger project than I had imagined.

Simmons has teased the release of "Monster" at various intervals for nearly a decade, and more recently in November 2007: "I will be putting out a Gene Simmons box set called 'Monster.'" A bonus CD including two songs expected to be featured on the box set -- "Rain Keeps Fallin'" and "You're My Reason For Livin'" -- was included with the season one DVD release of "Gene Simmons: Family Jewels" in 2006.

November 1: Pretty Boy Floyd's 'Tribute To KISS' CD Now Available


From:

Pretty Boy Floyd
Pretty Boy Floyd's 'KISS Of Death: A Tribute To KISS' album is now available for purchase at prettyboyfloydband.com. Samples from the new CD, that Steve Summers calls "the greatest tribute CD ever made to the band KISS that started it all for us", can be heard at myspace.com/prettyboyfloydband and prettyboyfloydband.com.

KISS Of Death track listing:
1. King Of The Night Time World
2. Room Service
3. I Stole Your Love
4. I Love It Loud
5. Goin Blind
6. Deuce
7. Creatures Of The Night
8. Detroit Rock City
9. Firehouse
10. Love Gun
11. Shout It Out Loud
12. Christine 16
13. Strutter
14. Let Me Go Rock n Roll
15. Black Diamond


last update : 2010-11-30


New Releases
November 1, 2010




August 5, 2010
digital download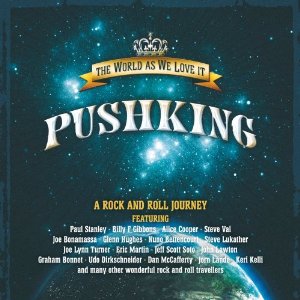 PUSHKING (feat. Paul Stanley)


The World As We Know ItFebr. 2011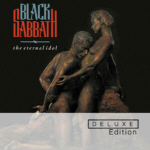 BLACK SABBATH (Eric Singer)
Eternal Idol (de luxe) Nov 1, 2010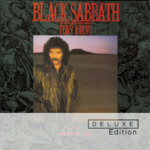 BLACK SABBATH (Eric Singer)
Seventh Star (de luxe) Nov 1, 2010


PRETTY BOY FLOYD Oct.26 2010
KISS Of Death - A Tribute To KISS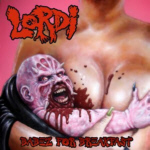 LORDI (Bruce Kulick)
Babez For Breakfast Sept. 14 2010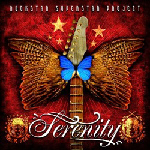 RockStar SuperStar Project
Serenity (Bruce Kulick) August 2010



News Archives