NEWS UPDATE January 2011
January 29 : Eric Carr's "The Rockheads"


From:

Rocksvillestation.com
Rocksville Station® comics is proud to present Eric Carr's Rockheads™, a multimedia cartoon series created by Eric Carr. Publisher Dyna Meecho, LLC is currently working with Streetgang Productions, Inc. to bring you this cameo appearance of The Rockheads™ in comic book form. The street date for the publication will be April, 2011.

The Rockheads™ were created in the mid 1980's by Eric Carr, the late drummer of the legendary rock band KISS. Throughout his years with KISS, Eric's characters took shape and matured into an adorable cartoon series, with each one having their own special features and unique personalities. Eric had a vision for The Rockheads™ and attempted to pursue that vision with the aid of Gene Simmons and Paul Stanley.

In 1987, Hanna Barbera Corporation and Landmark Entertainment showed a sincere interest in marketing The Rockheads™, recognizing that the fun, rock n' roll theme would be appealing to many different age groups. However, because of Eric's untimely death in 1991, he was unable to bring his project to fruition.



From:

Kiss Related Recordings : check "The Rockheads EP" for more details.


January 27 : KISS To Release New Studio Album This Year


From:

BackstageAxxess.com
Legendary rockers KISS are planning on entering the studio in March to begin recording their new studio album for a late 2011 release.
During an interview with BackstageAxxess.com that was conducted during this year's NAMM (National Association Of Music Merchants) show, KISS guitarist Tommy Thayer has confirmed that the legendary rockers are heading back into the studio and plan to release a new album before the end of the year. And he reveals it will follow much the same format as 2009's Sonic Boom which was a massive success on both sides of the Atlantic.

In an interview with BackstageAxxess.com Thayer says: "The great news is that we are going in the studio again in the next month or two. We are starting to work on writing some songs, approach it just like we did with Sonic Boom and keep it all in the band in terms of the writing, with no agenda besides writing great rock n' roll songs that we love, then rehearsing them before then recording them. It really felt good to us so we'll go the same way this time."

The new record will be the bands 20th studio album and Thayer reveals KISS co-leader Paul Stanley will produce it, after the success he had at the helm on Sonic Boom He adds: "Paul knows more what a KISS record should sound like than anybody, to be honest with you, so he is going to lead the charge and produce it again and we are all really excited about it.

"I know we are going to start working on it really soon in terms of the writing and rehearsing and we'll probably be in the studio by March, so sometime this year I'm sure you'll see a spanking new KISS album that's gonna kick some butt!"


January 16 : Eric Singer guests on new KUNI - Rock Vol.1 album


From:

Kiss Related Recordings
Japanese guitarist Kuni (Kuni Takeuchi) new album "Rock Vol. 1" will be released in Japan January 20. Guests include: Mark Boals (Rising Force), Chuck Wright (Quiet Riot), Frankie Banali (Quiet Riot), Eric Singer (Kiss), Dave Spitz (Black Sabbath), Gilby Clarke (Guns N 'Roses), John Corabi (Motley Crue), Billy Sheehan (Mr. Big). Eric Singer appears on three tracks, including the KISS cover "Rock 'n Roll All Nite". The Twenty-fifth anniversary album features rare and unreleased tracks, recorded during sessions for the KUNI albums "Masque"(1986), "Looking For Action" (1988) and "Fucked Up !" (2000).
The tracks with Eric Singer are (probably) recorded during 1990.



January 6 : Gene Simmons writing new songs ...


From:

twitter.com/genesimmons
Writing new songs... Got 8 new ones I'm excited about. One's a kick in the nuts.

January 3 : Paul Stanley Performing With Chris Isaak, Audio Available


From:

Michael Brandvold
Season 2 episode 15 of The Chris Isaak Show, Just Us Kids, features KISS vocalist/ guitarist Paul Stanley performing 'I Want Your Love' with Chris Isaak.
Audio of the song can be heard at this location.

last update : 2011-01-31


New Releases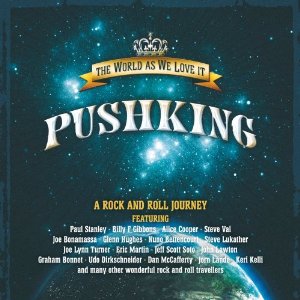 PUSHKING (feat. Paul Stanley)


The World As We Know ItFebr. 2011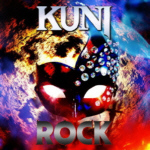 KUNI (Eric Singer)
Rock Vol.1 January 20, 2011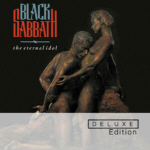 BLACK SABBATH (Eric Singer)
Eternal Idol (de luxe) Nov 1, 2010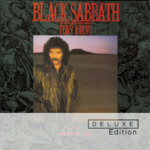 BLACK SABBATH (Eric Singer)
Seventh Star (de luxe) Nov 1, 2010


News Archives