NEWS UPDATE : October 2017


October 30 : KLASSIK'78 "Side Two" - 2nd Kiss inspired digital album


From :

klassik78.com
It's that time of year KISS fans...so Trick or Treat! KLASSIK '78 "SIDE TWO" (6 new songs) is available NOW (via download only) @ CDbaby !
Info & audio samples @ CDbaby and www.klassik78.com.

KLASSIK '78 (Side Two) is the 2nd "digital download" album of songs written & recorded by KLASSIK '78 in 2017, as a tribute to the iconic musical style of 70's KISS.
Produced by KLASSIK '78 & Mixed by John Shipp. Dedicated to Ace, Gene, Paul & Peter.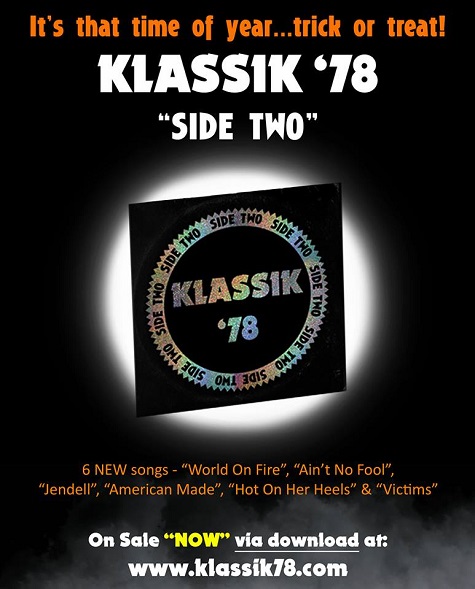 October 29 : Bruce Kulick guests on upcoming ZOOPARTY album
From :
Zooparty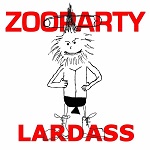 Swedish Punk Rock band Zooparty is happy thrilled and delighted to tell you that the new album is ready and will be released early 2018 on Deadlamb Records. The album is called "Lardass" and will have twelve songs who will change the world. The album is produced by Chips Kiesbye, mixed by Henryk Lipp and features very special guests Glen Matlock (Sex Pistols), Brian James (The Damned) and Bruce Kulick (KISS). More info soon.

October 29 : MARCEESE's 4th KISS Tribute album release date
From :
Marceese Kreazberg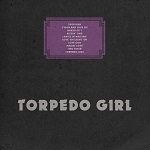 MARCEESE's fourth KISS-Tribute album "Torpedo Girl" will be released December 22nd, 2017 via Timezone.

"Torpedo Girl" will feature Americana Folk Rock Blues KISS cover versions of 2000 Man, C'mon and Love Me, Naked City, Kissin' Time. Ladies In Waiting, Love 'Em Leave 'Em, Love Gun, Makin' Love, Two Timer, and Torpedo Girl.

>> CLICK HERE to listen to MARCEESE "Naked City"<<

Previous released KISS Tributed albums by Marceese are,
"Baby Driver (2013)", "Have Love, Will Travel (2015)", and "Black Diamond (2016)".

October 8 : Gene Simmons talks The Vault with Eric Miller / podcast
From :
podsodcast.com
Gene Simmons joins Eric Miller in conversation to discuss The Gene Simmons Vault – an amazing collection of 50 years of Gene! We talk about the earliest recording My Uncle Is A Raft from 1966, how he views songwriting from a creative perspective in addition to the business success, he shares details of specific never-before-heard tracks Hunger, Are You A Boy Or Are You A Girl, early versions of Journey of 1000 Years, It's My Life, writing during the Elder and Dynasty years, the history of the tapes involved in compiling this collection, how the book came together, the process he'll undertake to deliver these to fans that buy them around the world, was anything retouched, whether he and Paul have talked about the future of KISS should one of them choose to step away, what's next and much more. W'ALLLRIGHT!!

>> CLICK HERE to listen to the interview <<

last update : 2017-10-31


New Releases


KLASSIK '78 Oct. 30 2017
Side Two (KISS inspired)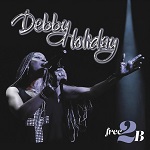 DEBBY HOLIDAY Oct. 10 2017
Free2B (Bruce Kulick)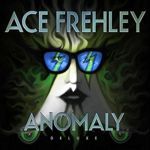 ACE FREHLEY October 6, 2017
Anomaly - deluxe edition 2017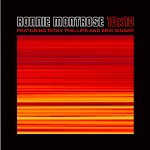 RONNIE MONTROSE
10x10 (Eric Singer) Sept. 29 2017



BITERS September 27, 2017
Gunning for You (Tommy Thayer)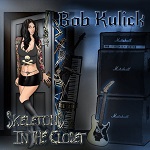 BOB KULICK September 15, 2017
Skeletons In The Closet (Bruce K.)


click album cover to buy !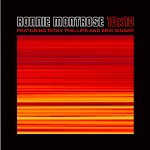 Click here to buy
RONNIE MONTROSE : 10x10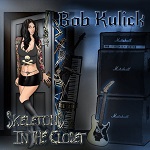 Click here to buy
"Skeletons In The Closet"


News Archives