NEWS UPDATE September 2010
September 24 : Steve Black Interviews Tommy Thayer


From:

chopshopradio.com
Steve Black recently interviewed Tommy Thayer of KISS, and we present the interview here for you to check out! Click here to listen to the interview!



October 9 : PETER CRISS Talks About Upcoming Solo Album, ...


From:

KissAsylum.com
According to KissAsylum.com, original KISS drummer Peter Criss was the featured guest on last night's (Friday, October 8) edition of Eddie Trunk's "Friday Night Rocks" radio show on New York's Q104.3 FM. Criss spoke mainly about with battle with breast cancer and upcoming American Cancer Society walk. Thus far, donations in support of Peter's walk have reached more than $7,000.

Regarding his next rock solo album, Criss stated, "I did finish 13 tracks. 10 of them are pretty much done, although now I have to go put vocals on them. [It's] up in the air.... I've been shying away from it because I won't do it if I don't really feel it. And I'm going to put everything I've got and own into it. This October month is killing me because I am doing all of this cancer stuff.... Every time I do go down [to the studio] and listen to it, I go, 'Jesus Christ, this is so damn good. I have to finish this.'"

On the topic of his upcoming autobiography, he said, "The book will happen when it happens. I work on it; I don't. I work on it; I don't. But I know I'll do it...I'm just right now really wrapped into this."

Interview Part 1:
Interview Part 2:

September 24 : Tommy Thayer Discusses Being Inducted Into
The Oregon Music Hall Of Fame


From:

KGON.com The Classic Rock Station
Iris Harrison talks to Tommy Thayer about being inducted into the Oregon Music Hall of Fame. Click here to listen to the interview!

Local music hero, Tommy Thayer, will be inducted into the Oregon Music Hall of Fame on October 9th at the Roseland Theater for his work in Black 'N Blue. They haven't played together in 20 years, but they will when they are inducted into OMHOF! Tommy tells the story of how they formed the band, who helped along the way, and how they opened for KISS which started a personal path for Tommy to become a member of that legendary band. We talk about the old music scene in Portland, old haunts, and others that should be inducted into the OMHOF.

September 24 : KNAC.com To Chat With Tommy Thayer October 3


From:

KNAC.com
On a short break from touring Kiss Guitarist Tommy Thayer will re-unite with vocalist Jamie St. James, drummer Pete Holmes, bassist Patrick Young and guitarist Jeff Warner for the induction concert and ceremony of Black 'N Blue to the 4th annual Oregon Music Hall of Fame ceremony on Oct. 9, to be held at the Roseland Theater in Portland.

Tune in to KNAC.com on Sunday, Oct. 3 at 11:30a.m. PDT when Tommy Thayer will call into KNAC to discuss the early days of Black 'N Blue and their upcoming hall honor.

More info:
- Oregon Music Hall of Fame.
- Oregonlive.com.


September 20 : Gene Simmons Co-signs 15 year old rapper ...


From:

rapnewswire.com
Creating a War Between Record Labels and Endorsed by KISS' Gene Simmons: 15 Year old Reema Major is Hip Hop's Next Star

TORONTO, CANADA (Rap Newswire) September 20, 2010 -- 15 year old rapper Reema Major has been stirring up a frenzy in the music industry. Being officially endorsed by the legendary KISS rock icon Gene Simmons on his website: www.genesimmons.com, and having labels such as EMI, Universal Music, Interscope, A&M, Geffen, Warner and Capitol Records interested in signing her, makes the start of her musical career comparable to hip hop artist Drake. Reema Major is managed by established Canadian hip hop artist Kwajo Cinqo (Ghetto Concept), and signed to G7 Records. In 3 weeks, Reema Major will be featured on the BET Hip Hop Awards' Cypher, aired worldwide on the BET channel on October 12, 2010. To learn more about Reema Major visit: www.reemamajor.com.

G7 Records is a subsidiary of G7 Universe, which is a multi-faceted entertainment company, with a roster of talented artists, producers, and songwriters focused on delivering hit music. For more information please visit: www.g7records.com.

"Reema Major is going to be the biggest female rapper that has ever did it, from the day that I met her I knew she was going to be a superstar. I'm really happy to have her as a G7 flagship artist". - Kwajo Cinqo (G7 Records CEO)
-------------

Gene Simmons has posted the following message on his website: www.genesimmons.com.

Two days ago, I was in Toronto doing promotion and media for our first signing, THE ENVY...

While there, Universal's Mark Spicoluk suggested that I meet REEMA MAJOR and Kwajo, head of G7 Records.

We met at the hotel... and, well... I was awe struck.

I've been around the music industry for 37 years.

There is a phrase -- maybe you've heard it... "EITHER YOU'VE GOT IT... OR YOU DON'T."

And Reema Major has "it."

She is all of 15 years old (!!!).

She was born in a jail cell (!!!).

She raps. She struts. She IS style.

Reema, Kwajo and the G7 crew met to talk about our interest in signing Reema.

And then we decided to go get some Starbucks, which was next door.

The excitement that Reema caused was immediate and overwhelming. A crowd gathered right away. A television crew picked up on the excitement, and we were interviewed on the street.

We, at Simmons/Universal, intend on putting the full court press on this ARTIST, which is what she is.

You will be hearing a lot about her.

Remember her name - REEMA MAJOR.


September 15 : Eric Singer related Black Sabbath CD box reissues


From:

www.black-sabbath.com
According to BLACK SABBATH News, the next two reissues in the Deluxe Edition series are the highly overlooked Seventh Star (1986) and Eternal Idol (1987) albums that featured Glenn Hughes (ex-DEEP PURPLE) and Tony Martin respectively on vocals.

After just a handful of dates on the 1986 Seventh Star Tour, Hughes was let go, and Ray Gillen was brought on board. He finished the tour, and work began on the next album, and it was mostly completed. Gillen left to found BADLANDS (with now KISS drummer Eric Singer also from Sabbath), and this left Black Sabbath with a mostly completed album, and no singer. Tony Martin was brought in and re-recorded all the vocals in two weeks. The album came out with Tony Martin, and the only remaining bit of the Ray Gillen original vocals was some laughter in the track 'Nightmare'.

The original Ray Gillen version of The Eternal Idol has been traded in bootleg circles for ages now.

Sanctuary/Universal UK will be releasing The Eternal Idol Box Set on November 1st.
The additional tracks include 'Some Kind Of Woman' and 'Black Moon' (demo) on Disc 1. Disc 2 will comprise the Ray Gillen Eternal Idol album! Complete tracklisting is as follows:

Disc 1:
1. The Shining
2. Ancient Warrior
3. Hard Life To Love
4. Glory Ride
5. Born To Lose
6. Nightmare
7. Scarlet Pimpernel
8. Lost Forever
9. Eternal Idol
10. Black Moon (demo)
11. Some Kind Of Woman
Disc: 2
1. Glory Ride
2. Born To Lose
3. Lost Forever
4. Eternal Idol
5. The Shining
6. Hard Life To Love
7. Nightmare
8. Ancient Warrior

Sanctuary/Universal UK will also release the Seventh Star Box Set on November 1st.
The first disc of Seventh Star will include the album as well as the remixed version of 'No Stranger to Love', which appears in the music video of the same.
Disc 2 is a live concert recorded on June 2, 1986 and has Ray Gillen on vocals.
The complete tracklisting is as follows:
Disc 1:
1. In For The Kill
2. No Stranger To Love
3. Turn To Stone
4. Sphinx (The Guardian)
5. Seventh Star
6. Danger Zone
7. Heart Like A Wheel
8. Angry Heart
9. In Memory
10. No Stranger To Love
11. No Stranger To Love (remix by Jeff Glixman)
Disc: 2
1. Mob Rules
2. Danger Zone
3. War Pigs
4. Seventh Star
5. Die Young
6. Black Sabbath
7. N.I.B
8. Neon Knights
9. Paranoid


September 14 : Sound Shock: Bob Ezrin On "The Elder"


From:

Fangoria.com
Ah, the concept album, the rock opera…the ambitious extension of every pop artist who tires of his or her trade and dreams of bigger fish. In the 1970s, as music and mass media leaned towards bloat, with bands like Queen, The Who and Pink Floyd conquering the charts and grand-scale cinema like STAR WARS owning the box office, Kiss decided to give the trashy rock-and-roll pulp they made their name with a rest and pursue loftier creative heights.

The result of their semi-delusional dreaming was 1981's THE ELDER, a baroque, full-blown concept platter charting the story of a Luke Skywalker-esque boy who is called upon to battle the evil Mr. Blackwell and restore order and balance to the land. The album was the work of legendary producer Bob Ezrin (who helped shape the sound of hard rock's first horror show, Alice Cooper), a Toronto native who had previously reinvented the band with 1976's classic DESTROYER and had, at that time, just worked on Pink Floyd's double-disc rock-opera juggernaut THE WALL.

Both Ezrin and the band (well, Gene Simmons and Paul Stanley, anyway) were convinced that THE ELDER would be the record to forge their new "mature" path, a bounce back after the lightweight pop fluff of 1980's UNMASKED. Kiss trimmed their hair and donned new, stripped-down costumes, and the cover was the first in the band's history not to feature the freak four.

It was, of course, a gross miscalculation.

The album tanked, fans recoiled and THE ELDER pretty much drove a stake through the first wave of Kisstory. But time is a great healer, and over the years, many Kiss devotees have come forth and voiced their love for the disc (this writer included). Lush, evocative, frightening, beautiful and very cinematic, THE ELDER is such a breathlessly odd piece of work, so different from anything else in the Kiss lexicon, that it demands respect.

Fango tracked down Ezrin to talk about THE ELDER and share some memories of that pivotal point in the band's myth…

Read the Bob Ezrin at Fangoria.com.


September 6 : KISS Meets Elviss


From:

Blabbermouth.net
Elviss Simmons & The Memphis Strutters is led by an overweight Elvis impersonator combined with the heart (and face paint) of Gene Simmons of KISS. He performs hits from both Elvis' and KISS catalogues, and throws in some of your favorite oldies too.

Simmons is the product of a night of ill-advised celebrity genetic experimentation by a group of drunken renegade genetic engineers. The cloning process left young Elviss with an unfortunate birthmark on his face that looks alarmingly like Gene Simmons' make-up. His other "daddy" left him with hair that spontaneously forms itself into a permanent pompadour. This distinctive appearance made it nigh-impossible for young Elviss to get (much less hold) a normal job, so he took the only paths left open: rock stardom and tech support.

Elviss' backing band, the Memphis Strutters, is composed of a rhythm section (guitar, drums and stand-up bass), a horn section (tenor sax, baritone sax and two trumpets), and a trio of female backing singers. The music is as much a train wreck as Elviss himself: rockabilly lounge versions of KISS songs and heavy guitar versions of classic Elvis songs. In a nutshell, it's a Hunka Hunka Burnin' Love Gun.

For more information, visit www.elvisssimmons.com.


September 6 : ACID DRINKERS covers "Detroit Rock City"


From:

Kiss Related Recordings
Polish hard rockers ACID DRINKERS will release their new album, "Fishdick Zwei - The Dick Is Rising Again", on November 8th via Mystic Production. The disc will be a sequel to 1994's coversong album "Fishdick", which included a coverversion of KISS "Deuce".
This time ACID DRINKERS covered KISS "Detroit Rock City", as well as "2000 Man" (written by Mick Jagger and Keith Richards of the Rolling Stones, but best known as the Ace Frehley song on KISS "Dynasty").

Tracklist :
01. Ring of Fire (Johnny Cash cover) [2:22]
02. Hit The Road Jack (Ray Charles cover) [2:27]
03. Losfer Words [Big 'Orra] (Iron Maiden cover) [0:25]
04. Love Shack (The B52's cover) [4:45]
05. New York, New York (Frank Sinatra cover) [3:17]
06. Bring It On Home (Led Zeppelin cover) [2:57]
07. Hot Stuff (Donna Summer cover) [3:38]
08. Et si tu n'existais pas (Joe Dassin cover) [3:47]
09. 2000 Man (The Rolling Stones cover) [4:25]
10. Bad Reputation (Thin Lizzy cover) [2:47]
11. Seasons in the Abyss (Slayer cover) [4:02]
12. Blood Sugar Sex Magic (Red Hot Chili Peppers cover) [4:24]
13. Nothing Else Matters (Metallica cover) [5:33]
14. Detroit Rock City (Kiss cover) [0:51]
15. Make No Mistake [4:33]
16. Fluff (Black Sabbath cover) [1:52]



September 6 : LORDI - Babez For Breakfast (feat. Bruce Kulick)


From:

Blabbermouth.net / Kiss Related Recordings
Lordi 's new album "Babez For Breakfast" will be released on September 14 in the U.S., September 15 in Europe and on October 27 in Japan. The CD was recorded in early 2010 in Nashville, Tennessee with highly regarded producer Michael Wagener, who has produced albums for artists as varied as OZZY OSBOURNE, ALICE COOPER and JANET JACKSON and mixed METALLICA's classic "Master of Puppets".

Audio samples of all tracks that are set to appear on "Babez For Breakfast", the upcoming fifth studio album from Finnish heavy metal monsters LORDI, can be streamed at Amazon.de.

"Babez For Breakfast" is available for streaming in its entirety at www.myspace.com/lordi.

"Babez For Breakfast" track listing:

01. SCG5: It's A Boy! (1:21)
02. Babez For Breakfast (3:29)
03. This Is Heavy Metal (2:59)
04. Rock Police (3:57)
05. Discoevil (3:49)
06. Call Off The Wedding (3:31)
07. I Am Bigger Than You (3:04)
08. ZombieRawkMachine (3:42)
09. Midnite Lover (3:20)
10. Give Your Life For Rock And Roll (3:54)
11. Nonstop Nite (3:56)
12. Amen's Lament To Ra (0:32)
13. Loud And Loaded (3:15)
14. Granny's Gone Crazy (3:55)
15. Devil's Lullaby (3:42)

The Ballad "Call Off The Wedding" was written with Jeremy Rubolino and Bruce Kulick over a five-day period that Mr. Lordi spent in Hollywood, California.
Bruce Kulick played the solo on that, and Jeremy Rubolino wrote the string score for it.
Guitar riffs were recorded in Los Angeles April, 2010.



last update : 2010-09-30


New Releases
August 5, 2010
digital download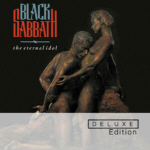 BLACK SABBATH (Eric Singer)
Eternal Idol (de luxe) Nov 1, 2010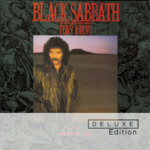 BLACK SABBATH (Eric Singer)
Seventh Star (de luxe) Nov 1, 2010


PRETTY BOY FLOYD Oct.26 2010
KISS Of Death - A Tribute To KISS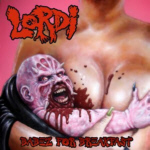 LORDI (Bruce Kulick)
Babez For Breakfast Sept. 14 2010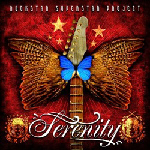 RockStar SuperStar Project
Serenity (Bruce Kulick) August 2010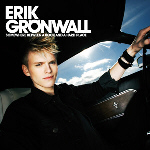 Erik Grönwall (Paul Stanley)
Somewhere Between June 2 2010


MARK SWEENEY (Bruce Kulick)
All In May 28, 2010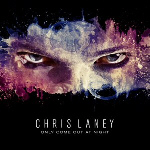 CHRIS LANEY (Bruce Kulick)
Only Come Out At NightMay 7 2010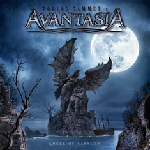 AVANTASIA (feat. Singer / Kulick)
Angel Of Babylon April 3, 2010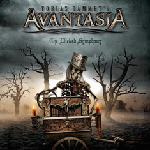 AVANTASIA (feat. Singer / Kulick)
The Wicked Symphony April 2010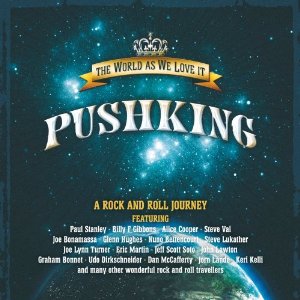 PUSHKING (feat. Paul Stanley)


The World As We Know It 2010




News Archives